Buy the Best M.A.C Cosmetics for Less| Return of the M.A.C
Buy the Best M.A.C Cosmetics for Less| Return of the M.A.C
Yes, the M.A.C. is back! And, better still, I got 40% off, including the widely coveted and highly lauded Strobe cream and the Pro Conceal and Correct Palette
I've been a M.A.C. addict since 2000 when I first discovered it whilst living in Germany. Finally a range of highly pigmented make up that didn't assume a one shade/undertone fits all.
I fell in love.
Returning to England, and specifically Bristol, M.A.C. wasn't widely available. I travelled to buy it where I could and used lots of different brands Fashion Fair, Sleek Makeup, Clinique, Estée Lauder and continue to cherry pick their products depending on the mood, look, product. But, for my staples- powder, foundation and concealer, I still always rely on M.A.C.
 Everyone knows I love scouring the Internet for steals and being pregnant and not being able to get any sleep was the perfect time to indulge the hobby and hone my style steal skills.  We were moving house and had a baby to buy for, so I seriously became a pro at sniffing out a good deal!
 My websites of choice were Secret Sales for beauty and clothes, Achica for home, and Secret Escapes for luxury travel scoops.  My justification is don't buy without purpose and if you're going to buy these things, you might as well get quality at a great price. I won't be convinced otherwise.
 Seriously, I won't.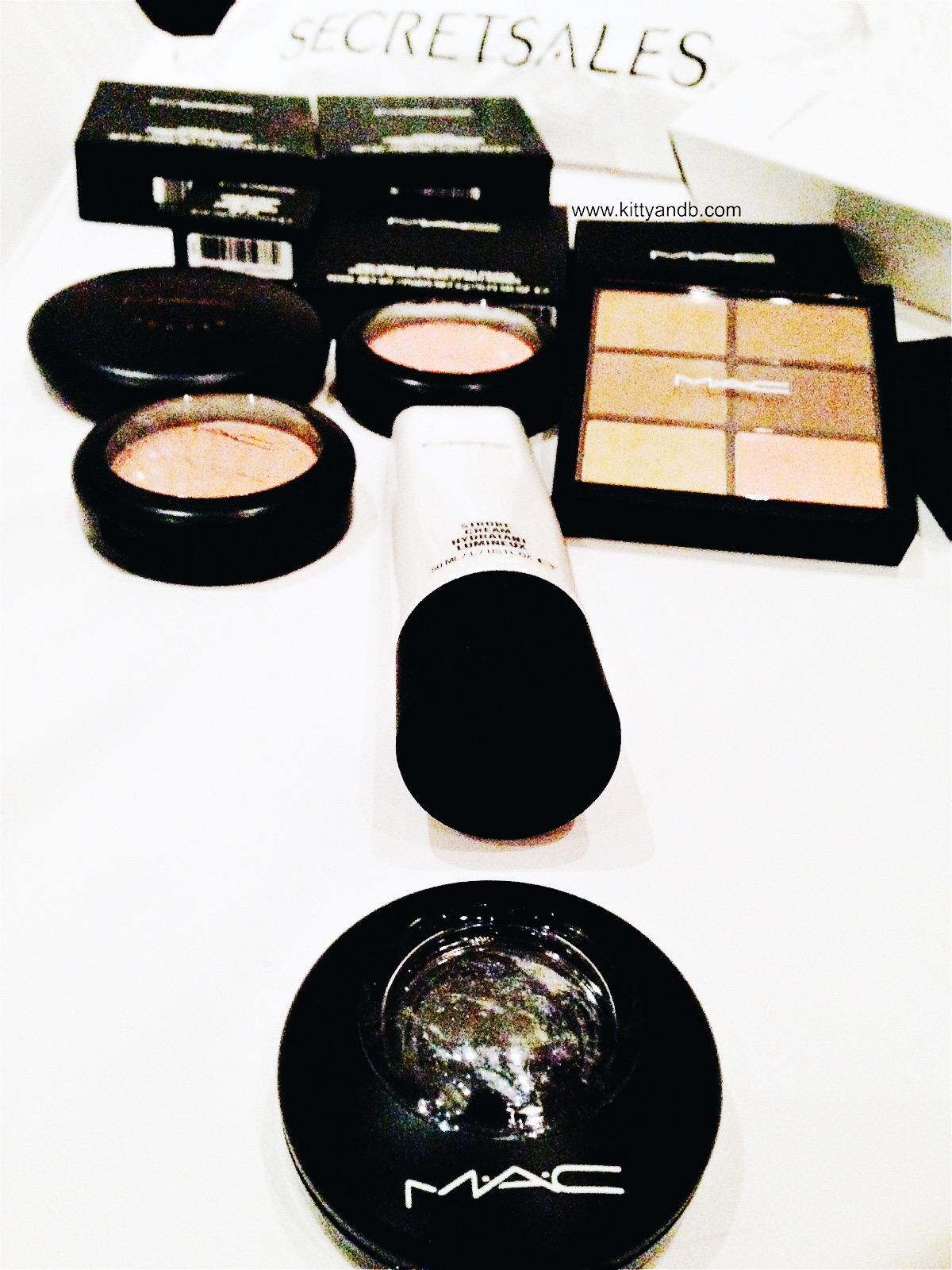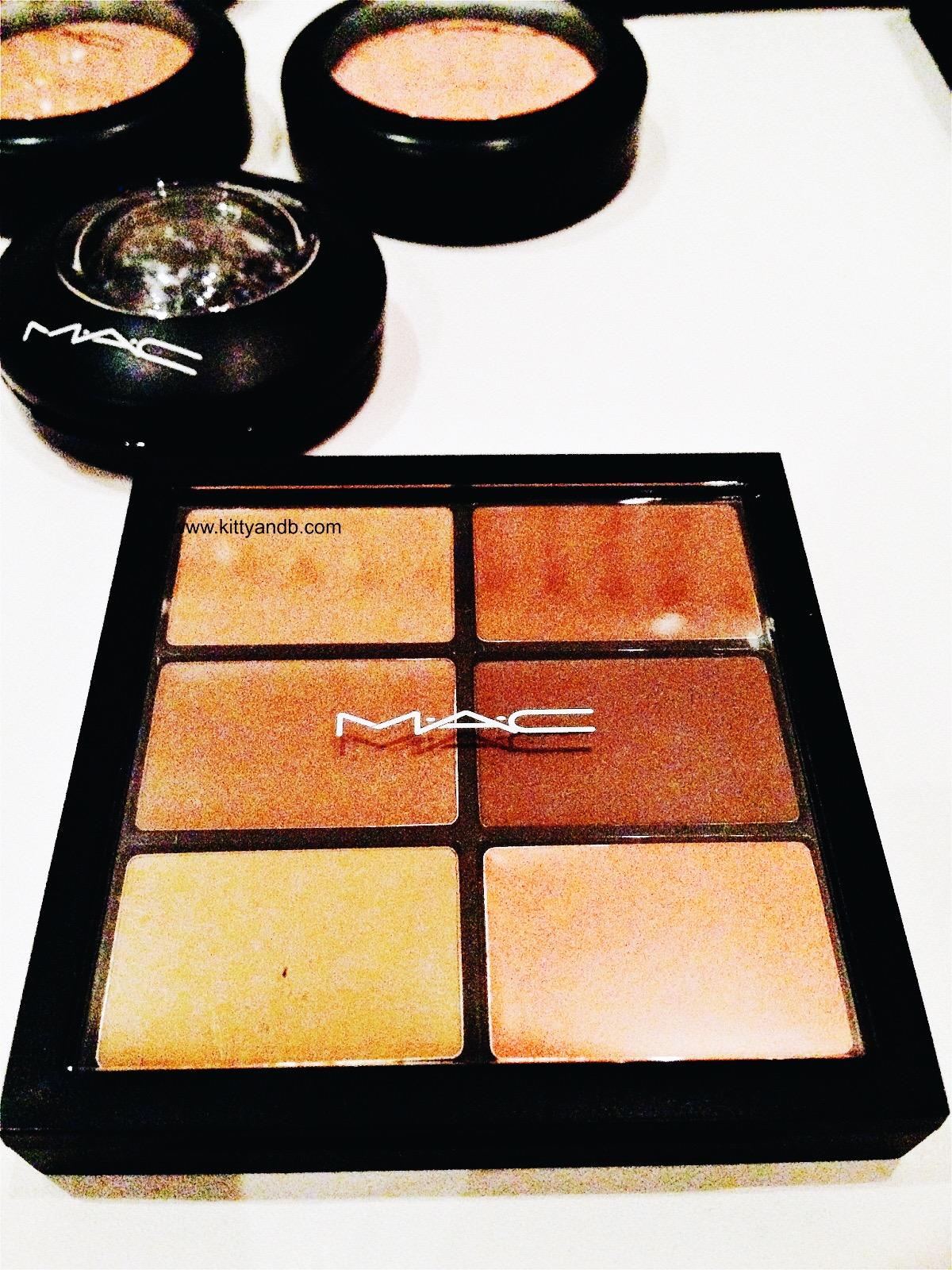 Having watched everything I could on 4OD one long night of breastfeeding,  I discovered YouTube make up tutorials. I'd previously predominantly watched YouTube for funny clips, or music videos, or series catch ups and I honestly used to rave that 'giant YouTube' was what smart TVs were made for. Who knew I could learn something about something I thought I knew about!
Postpartum, I definitely needed a little pick me up and a boost in terms of my skin and makeup routine and I needed something durable, so it was back to the search for what could help and what could I get delivered to my door. Travelling into town with B to look at make up wasn't an option!
So, my excitement was palpable when a M.A.C. sale popped up on one of my daily emails with up to 40% off. I say palpable with all intentions. Arms may well have been lightly bruised in the flurry! Although, I'll be honest, I was convinced that it would only be lighter shades. So, I steeled myself to scroll through and not find anything, other than perhaps an eyeliner.
My excitement was beyond palpable when I discovered they had my shades and all the shades either side.
That's when the real activity started happening.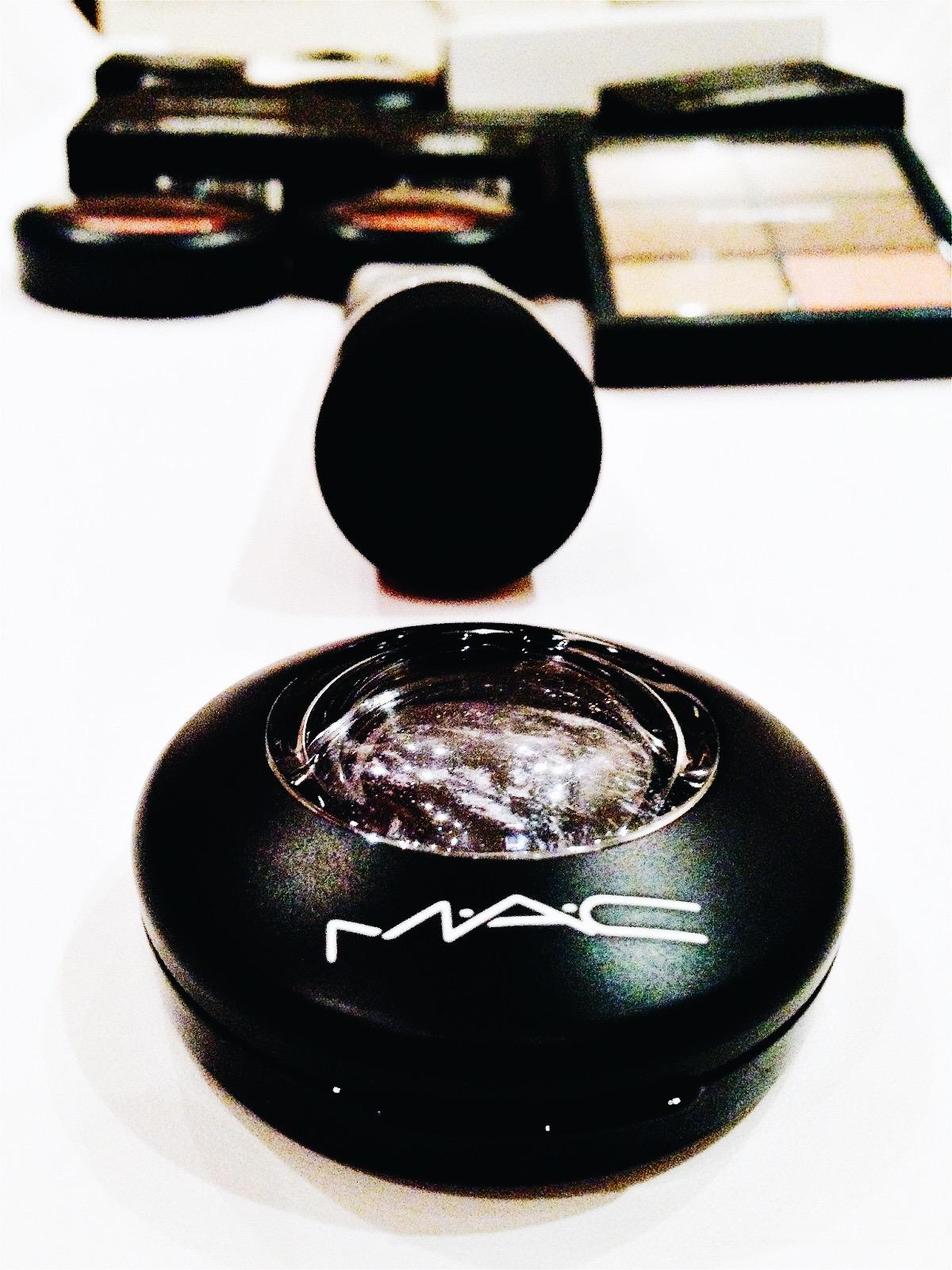 Admittedly, I had to narrow down my trigger happy haul, but I  did double up on my staples of Studio Fix powder and concealer and got a new Sun basque blush. Plus, I picked up a couple of things I've never tried but have heard good reviews on, like the Strobe Cream and the Conceal and Correct Palette. I am thrilled with what I got and it will last me through my maternity and beyond, when I am earning again.
Win.
My skin in general is actually looking much clearer since having a baby, but I am so excited about the conceal and correct palette, which helps me cover my hyperpigmentation and any dark circles (thank you sleepless nights).  I have also seen some great results from friends with the Strobe Cream for a brighter look and for that all important contouring and highlighting! So, they're both warmly welcomed additions to my make up toolkit.
Yes, some products will only come out for special occasions, but I'm not complaining. As long as I can sort my main areas of concern, which is to brighten and even my skin tone, quickly and effectively, and get my eyes lined, then I feel good. You might feel better with a slick of mascara and the rest can wait. Tailor your products to your routine, needs and your time.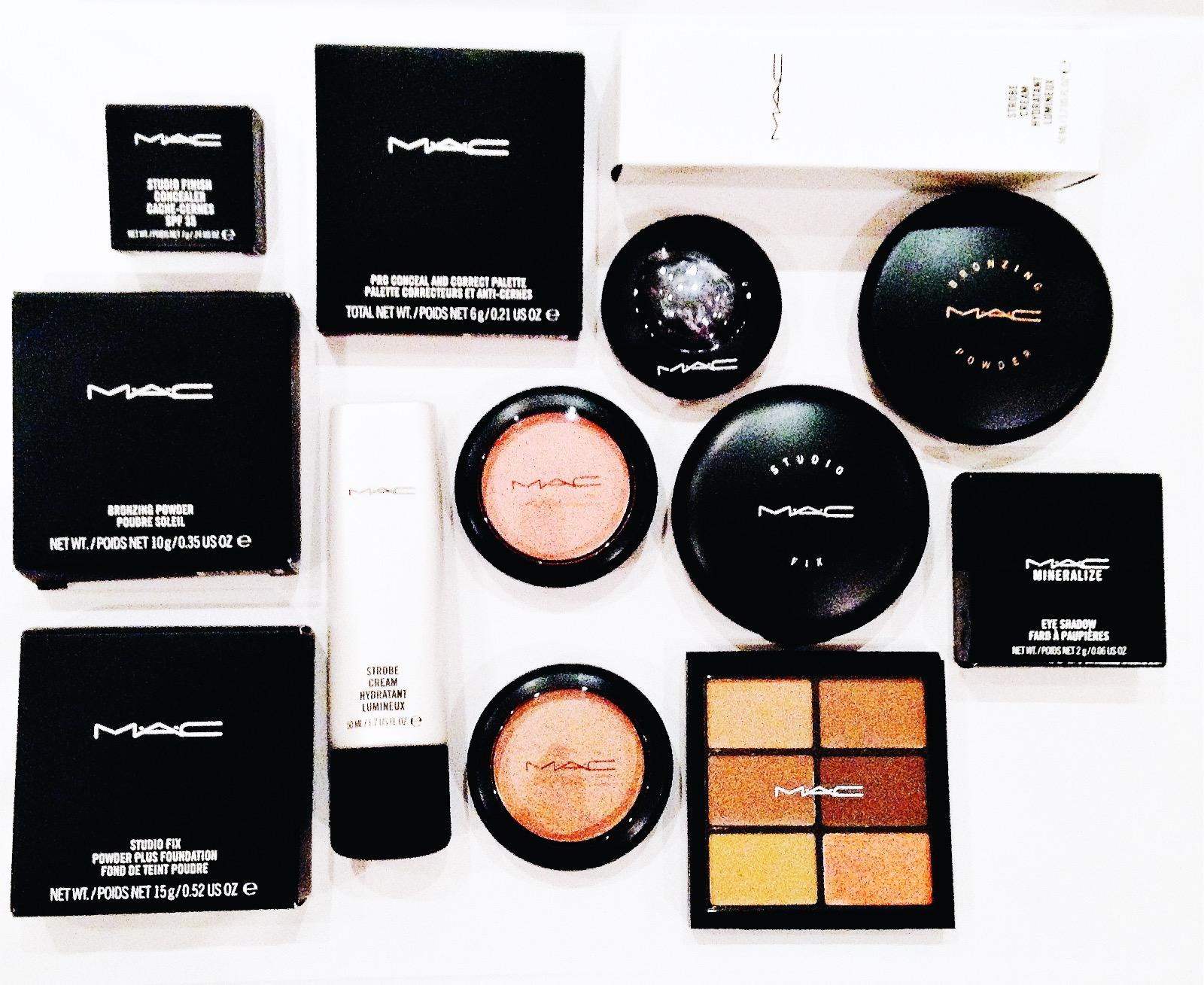 So, if like me, you've struggled to find a good match for your skin tone (whatever ever place it is on the spectrum and whether it has yellow, red or blue undertones) Or, if you long for eyeshadows or lipsticks with a lasting finish,  even if the tones you like are subtle, give M.A.C a try.
If there isn't a dedicated MAC store nearby, you always have concessions in department stores, like Debenhams, John Lewis, Selfridges and House of Fraser to have a chat with one of their experts and trial some products. And, if we're really lucky, Secret Sales will gift us with some more great reductions.
Please.
 Look out,  ole M.A.C is back!
Where do you go to buy your cosmetics and what are your favourites? I'm always on the look out for new places to buy!