Blue room decor ideas for stylish, calm living spaces
Blue room decor ideas for stylish, calm living spaces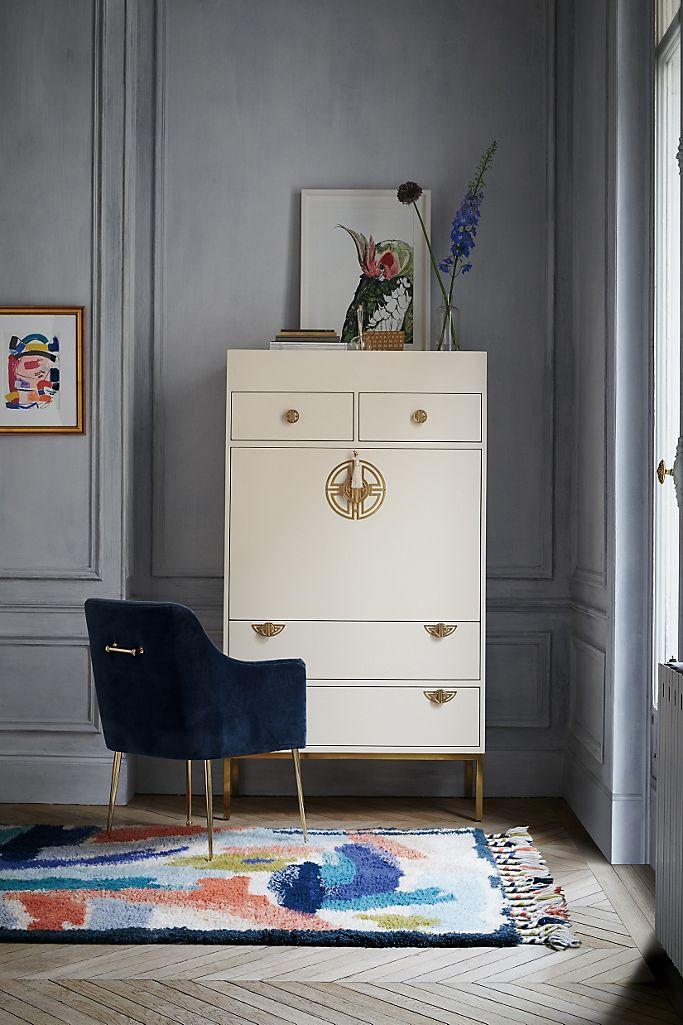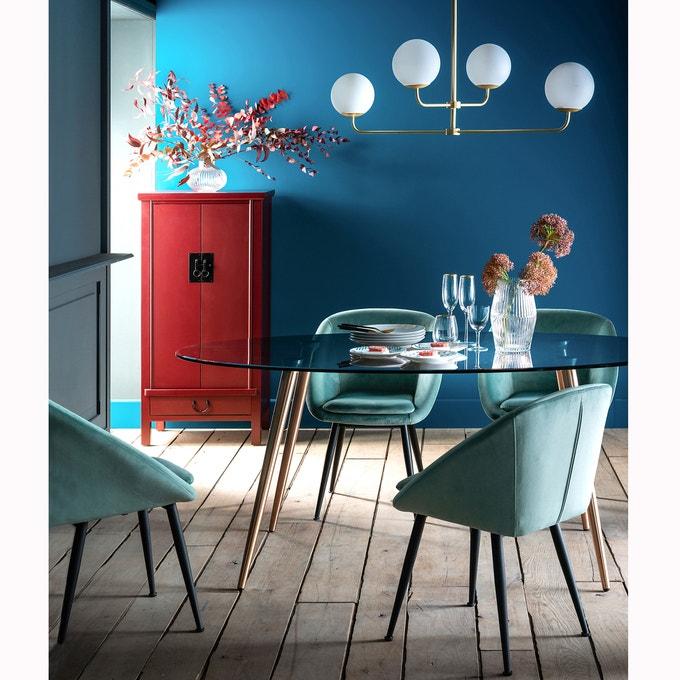 Time to create your blue living and dining spaces
Today we're looking at blue room decor ideas.  We're specifically looking at ideas for decorating blue living and dining room areas. But, remember,  you can use these ideas and colour schemes for any room you want to decorate blue.
So, for this post, I'm going to take you through some of my current favourite ways to decorate a room  with blue, including blue colour palette inspiration. There's also some great blue home accessories and homeware that work well with blue.
This follows on from one of our most popular posts with green living room ideas. In that you'll also find lots of ways to mix green with blue. And for even more colourful home decor ideas, and general inspiration around life and style, feel free to follow my Pinterest boards.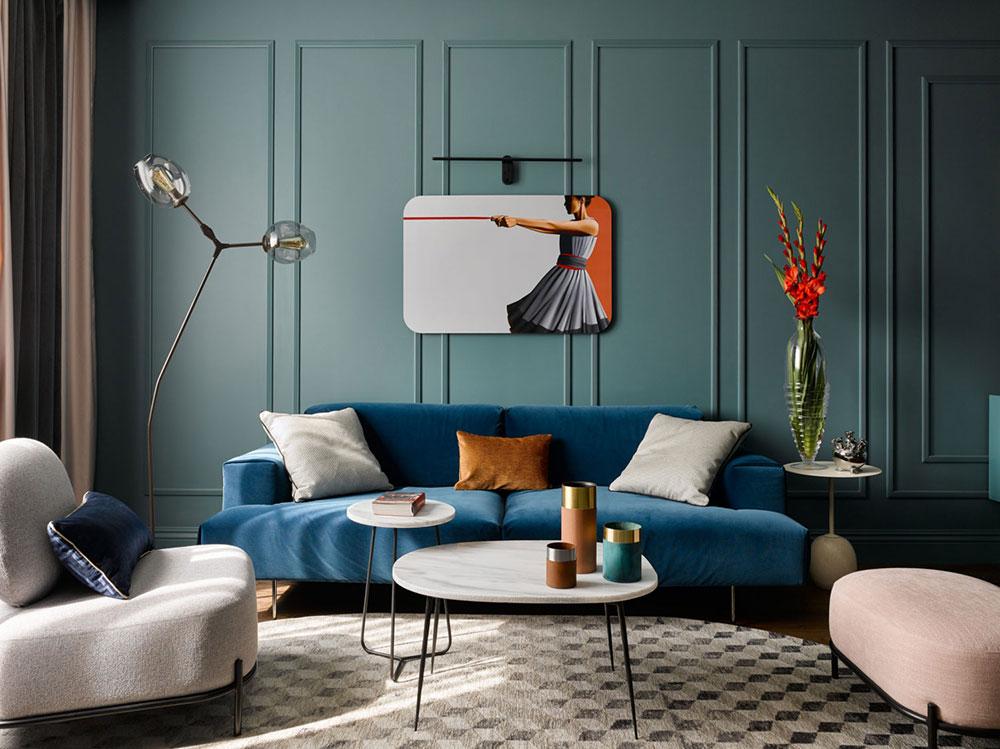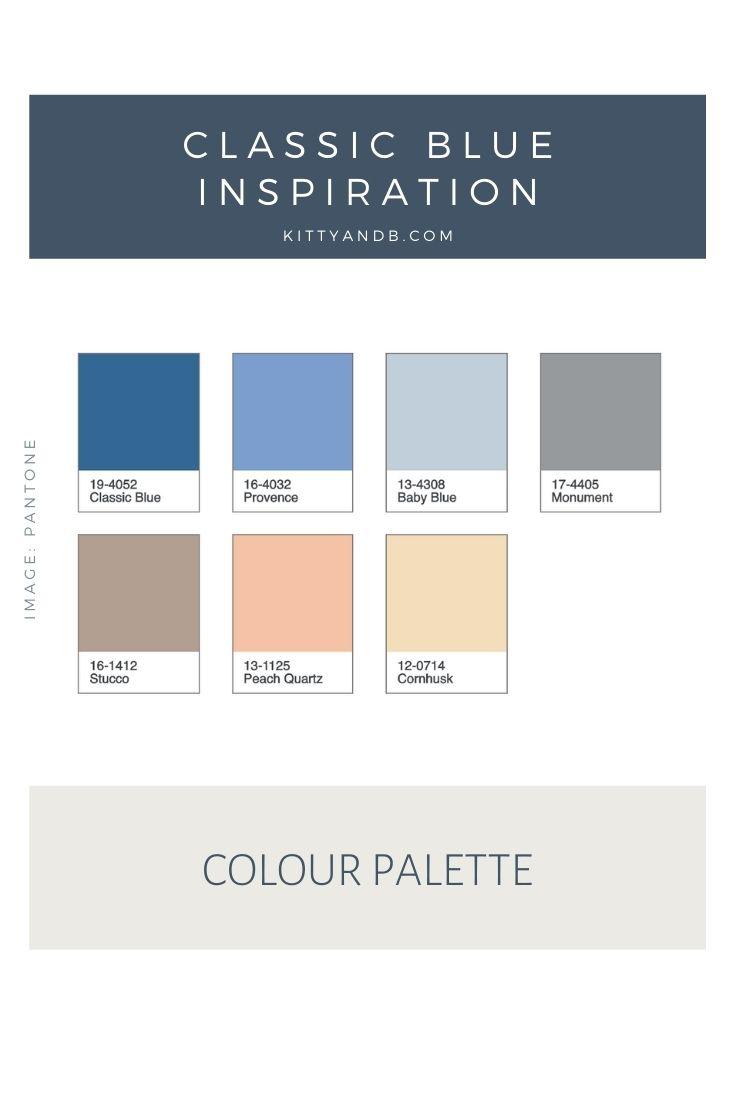 Why Choose a Blue Room Colour Scheme?
Blue is a universally liked colour and in colour theory blue denotes calm, which might explain its likability. In fact, Pantone, the colour experts chose Classic Blue as their 2020 colour of the year.
"PANTONE 19-4052 Classic Blue is a dependable blue that can take you in many different directions, expressing tradition and elegance, as well as unexpected boldness."
---

Layering with Blue
Because blue has so many workable tones, it is perfect for layering – where you combine a variety of shades of blue. Alternatively, you can pair with bold, warm complementary shades like golden yellow, brass tones to add warmth.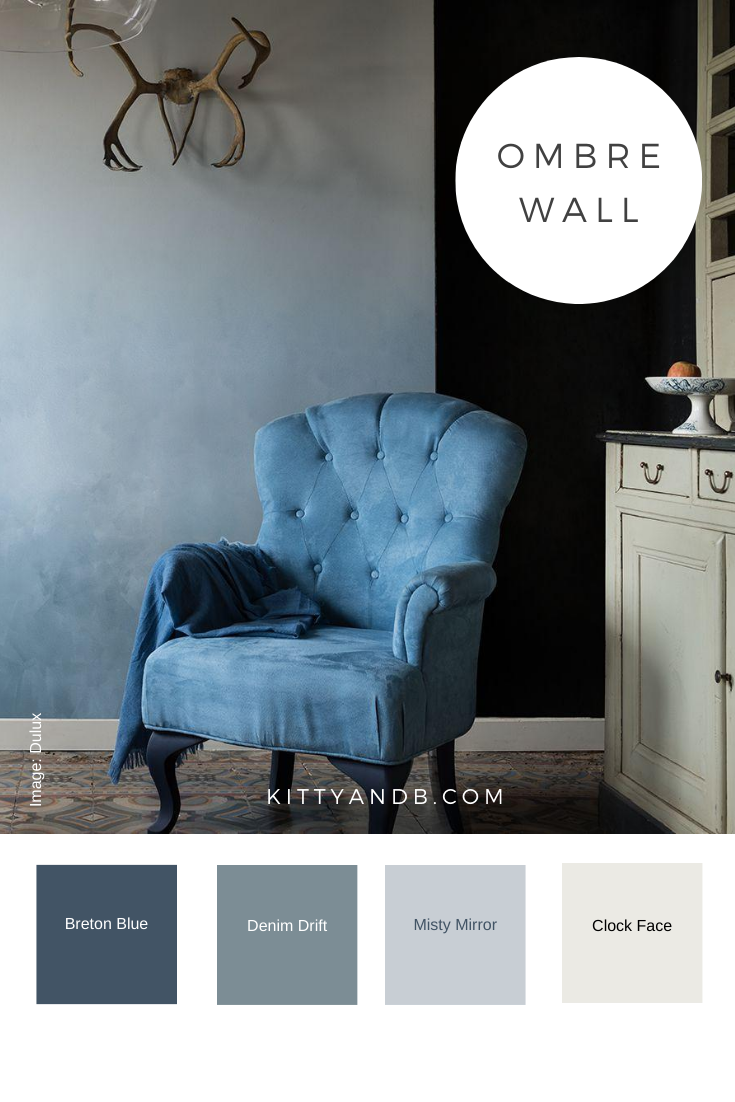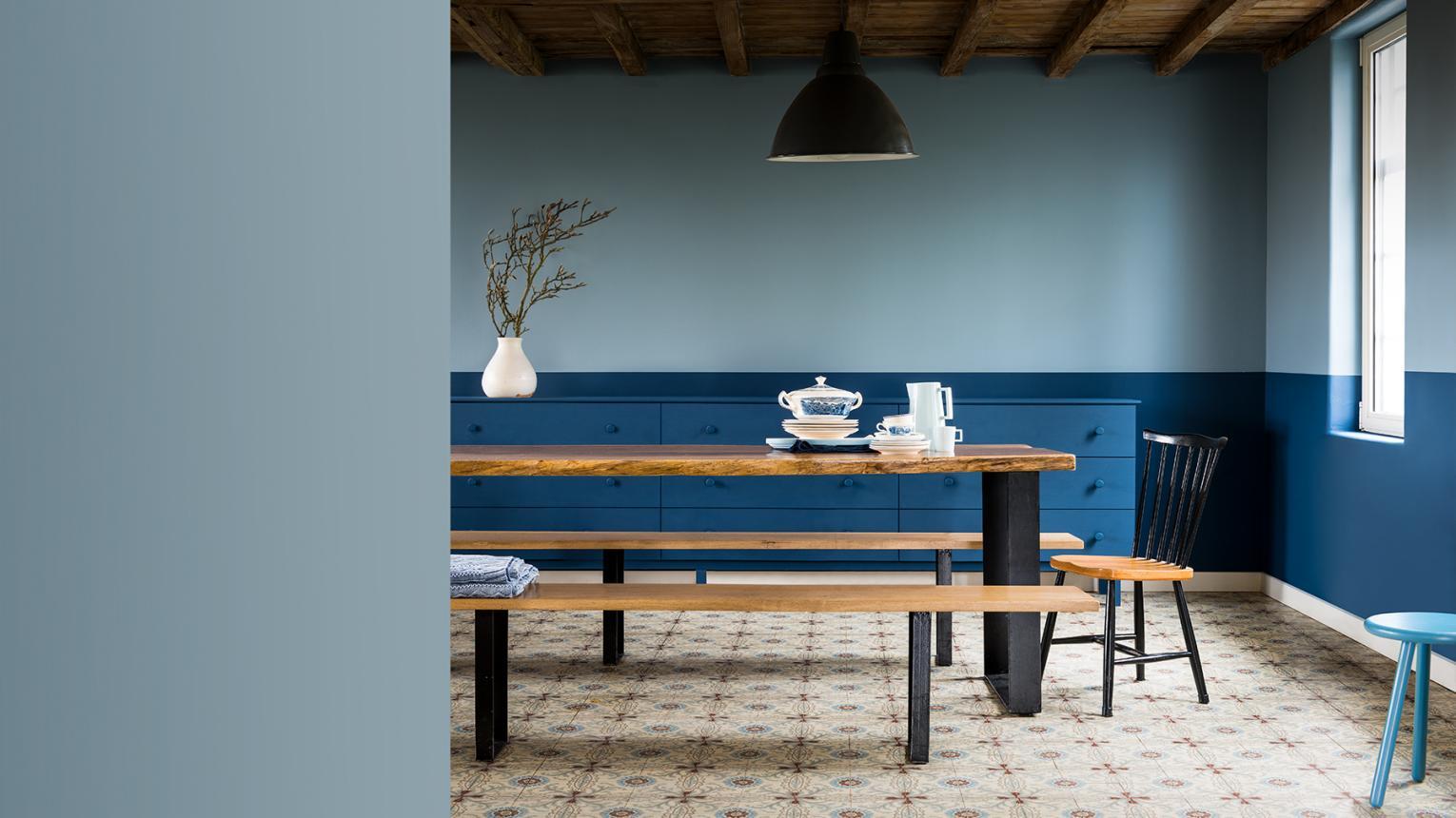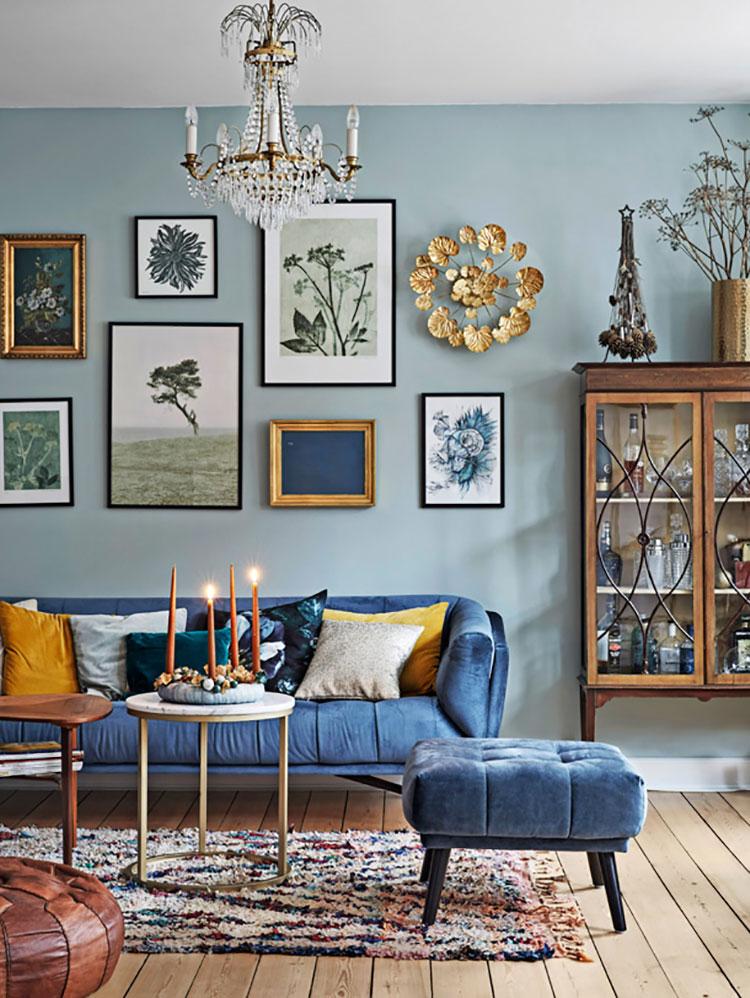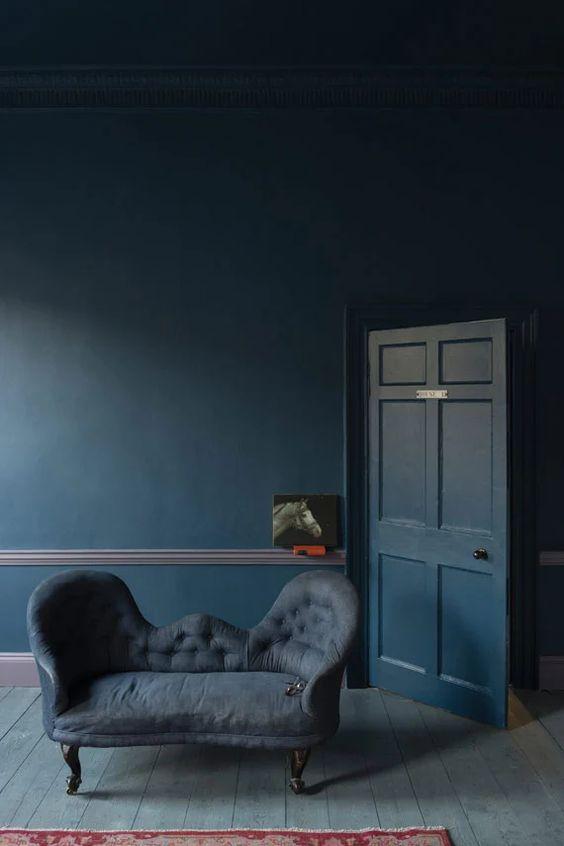 ---

Blue with Green Rooms
Green and blue can create a really dramatic, yet cosy look. For a really sophisticated look use navy blue walls as a backdrop for rich green furniture and accessories. Take it further by adding in pops of yellow and deep purples and aubergine shades helps to break up a monochromatic foundation, for that stylish, elegant vibe. There's more inspiration for mixing those bold tones below.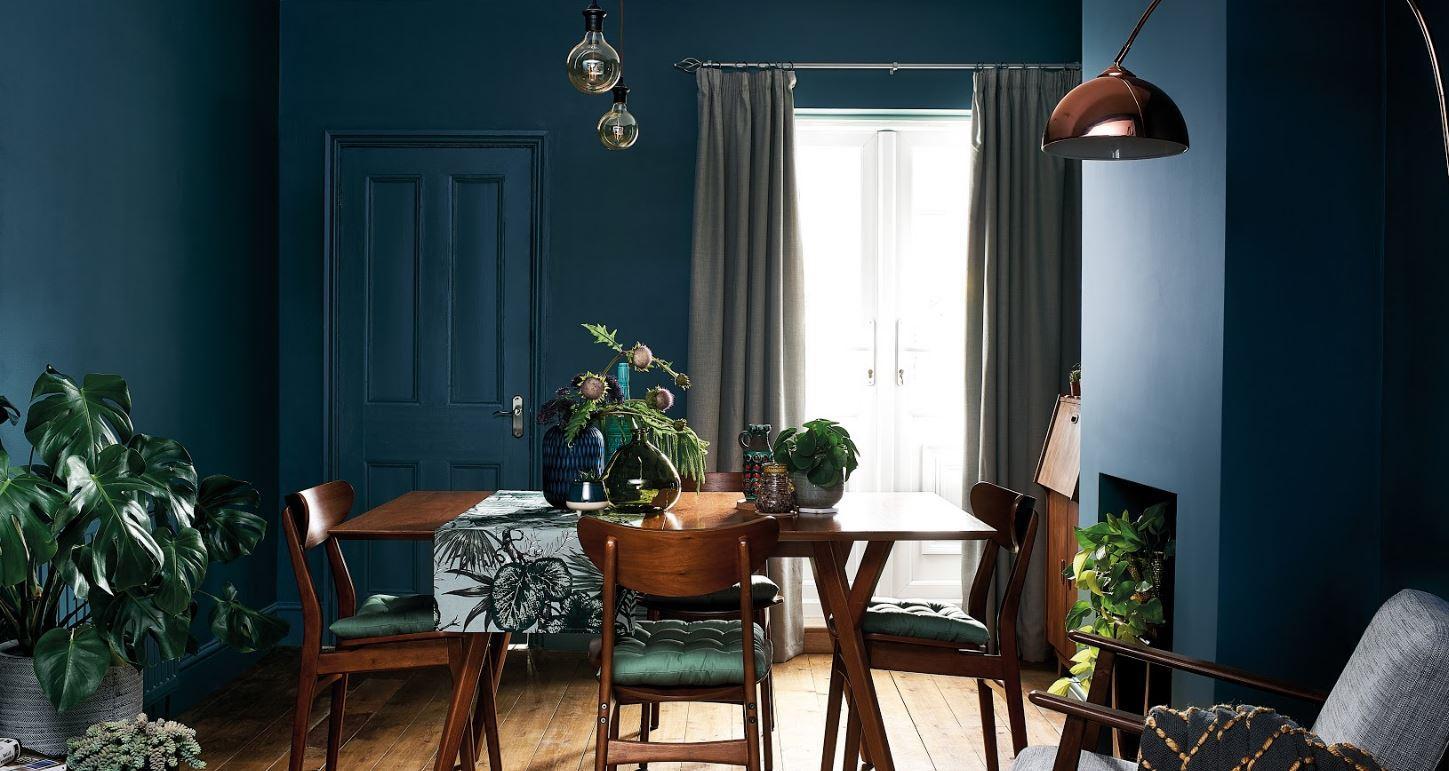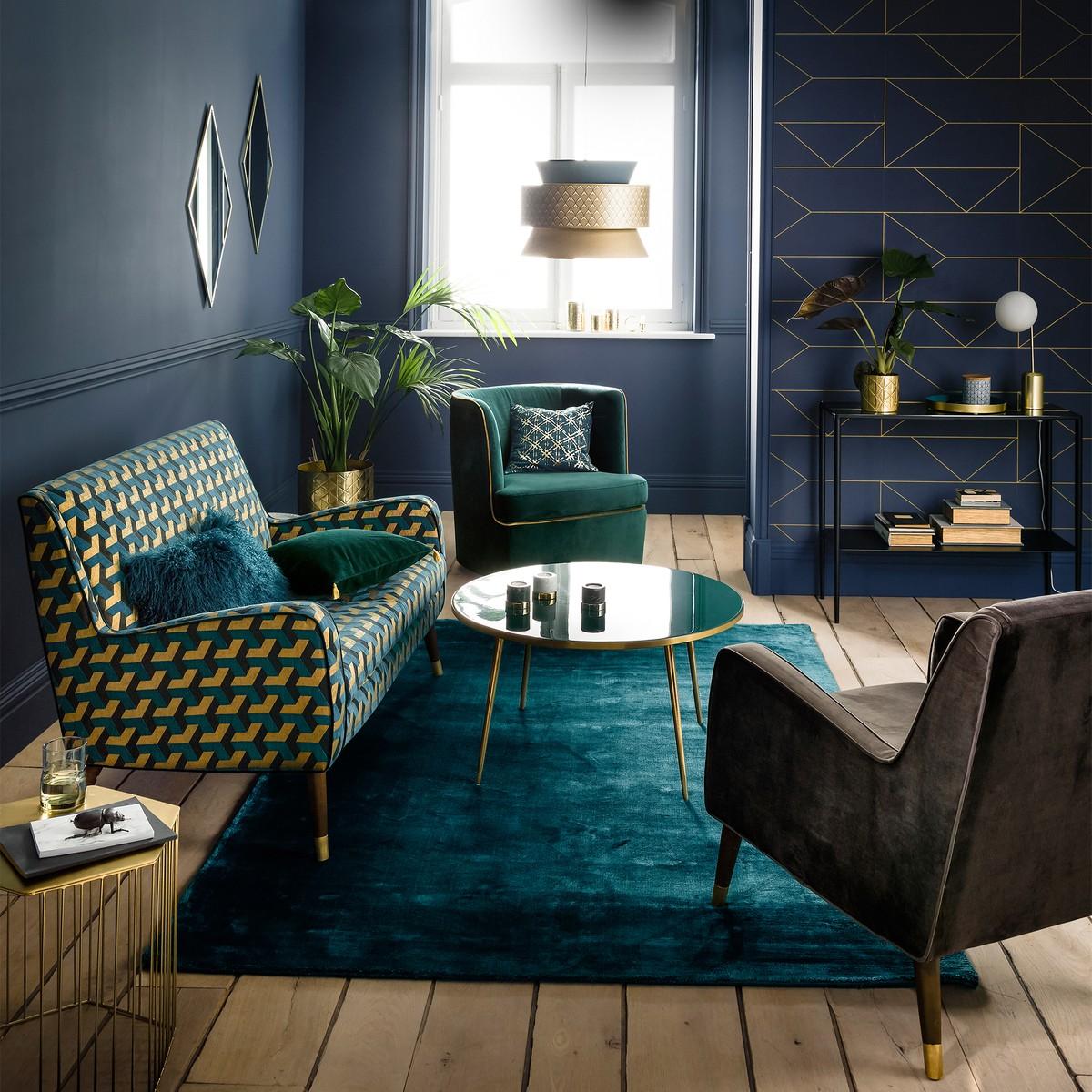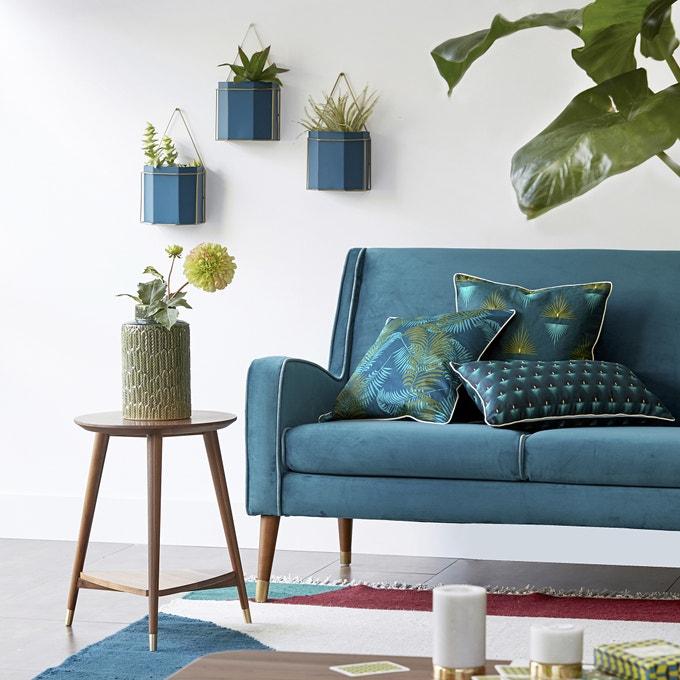 ---

Blue and White room decor
Blue and white together are the classic duo for a nautical theme. But, you can definitely style your home with that blue and white combination without it being nautical. There are so many different ways to bring the two together for an effortlessly fresh and elegant room.
Cooler toned blues with brighter whites give an entirely different feel to deeper blues paired with creamy whites.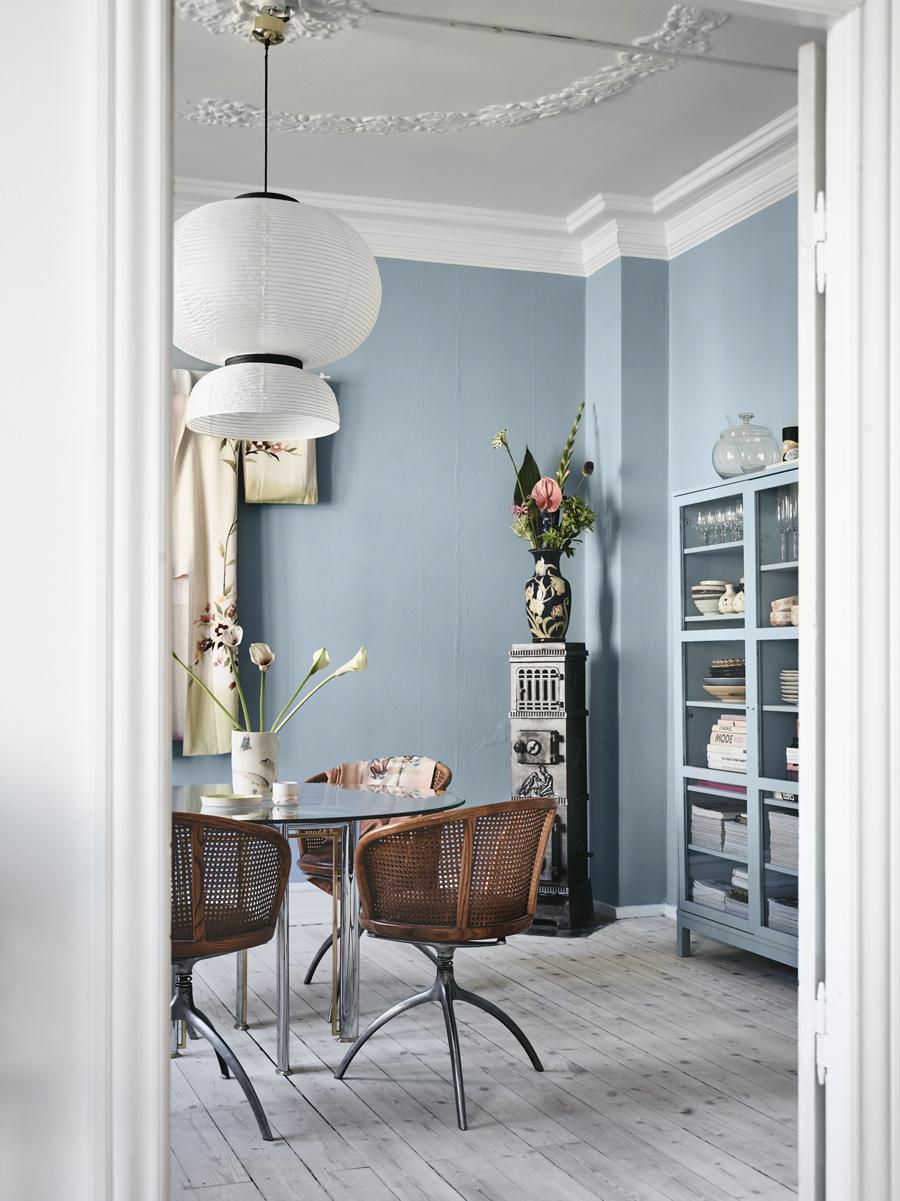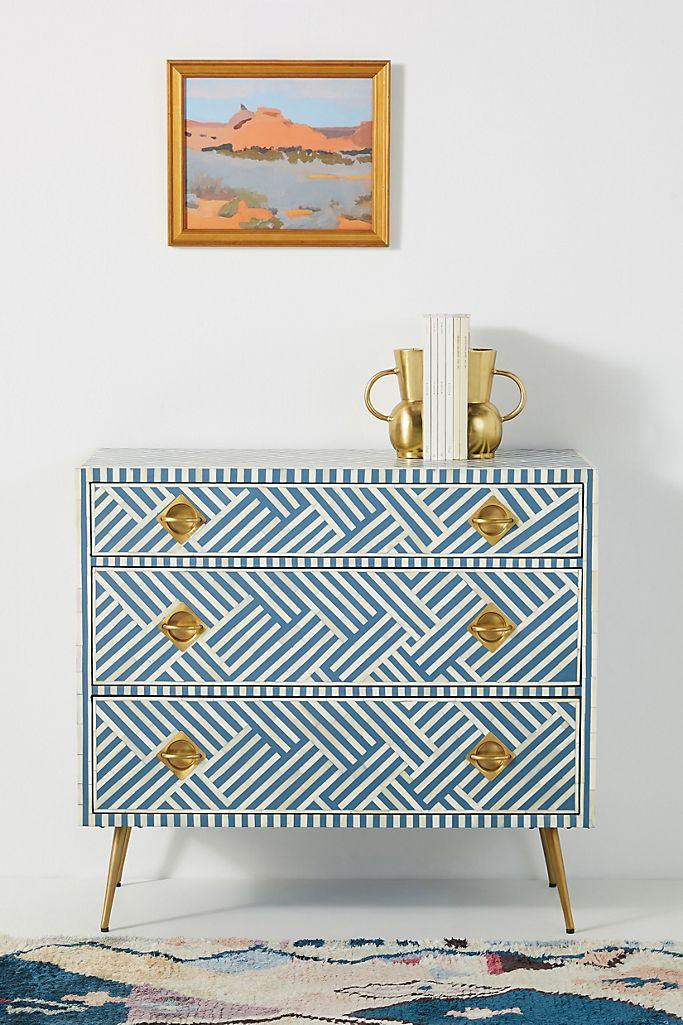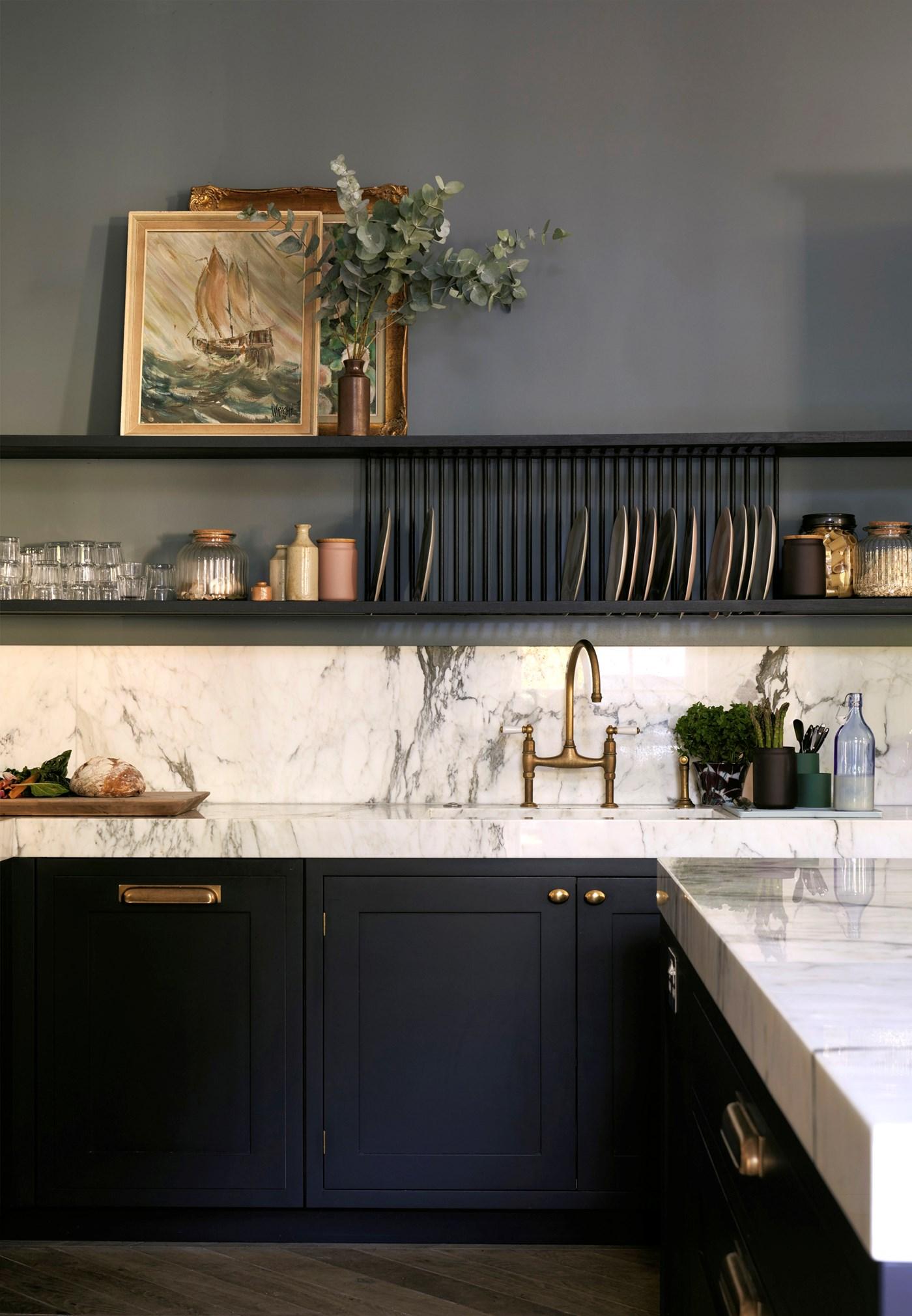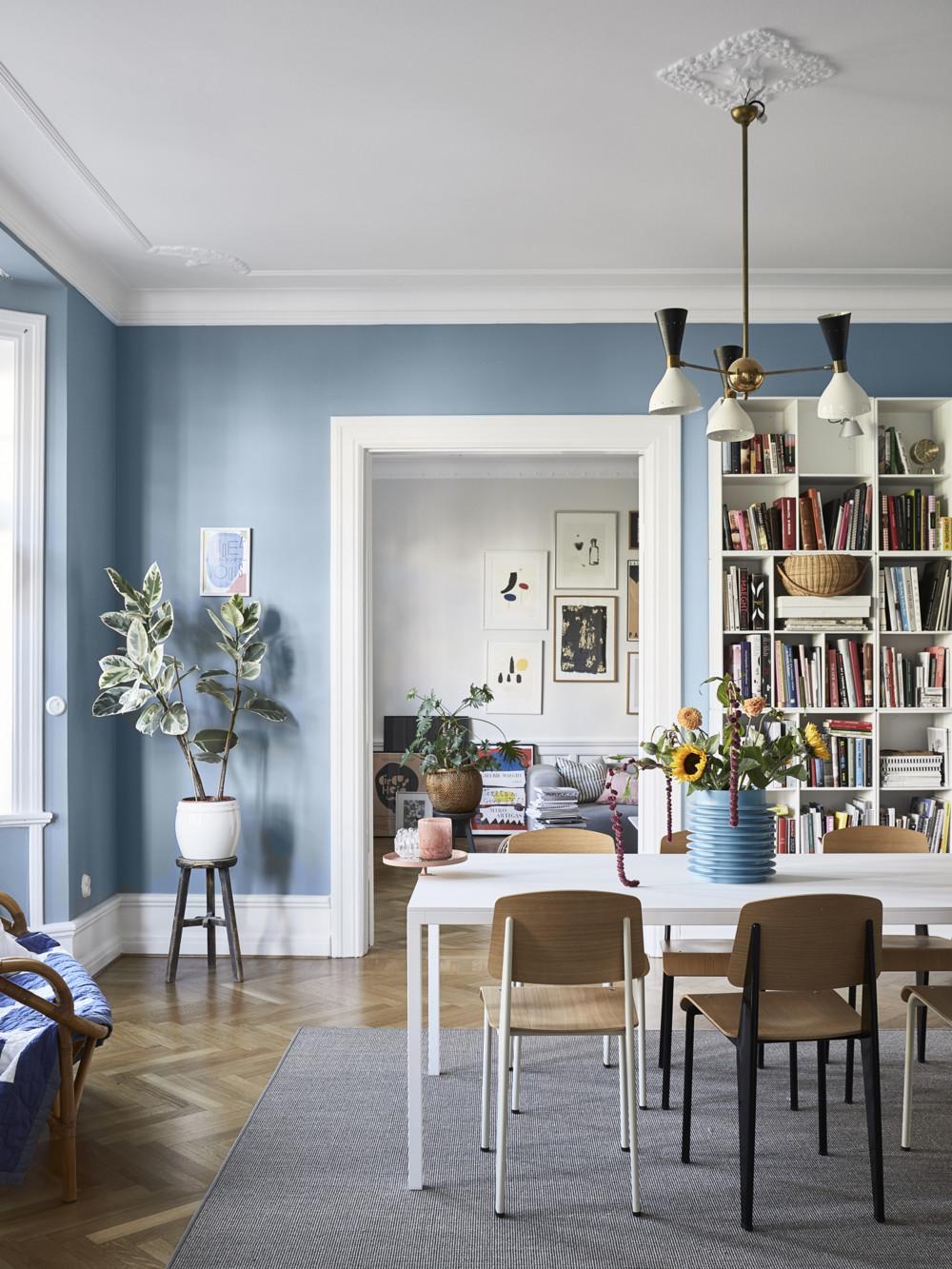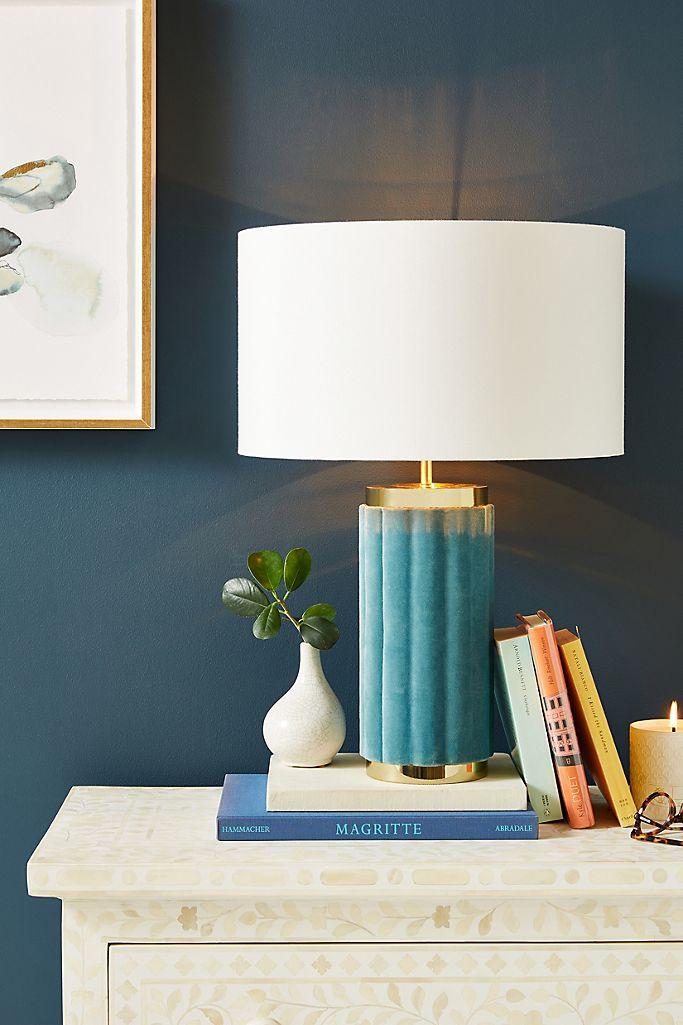 ---

Blue with Wood and Brown Neutral Tones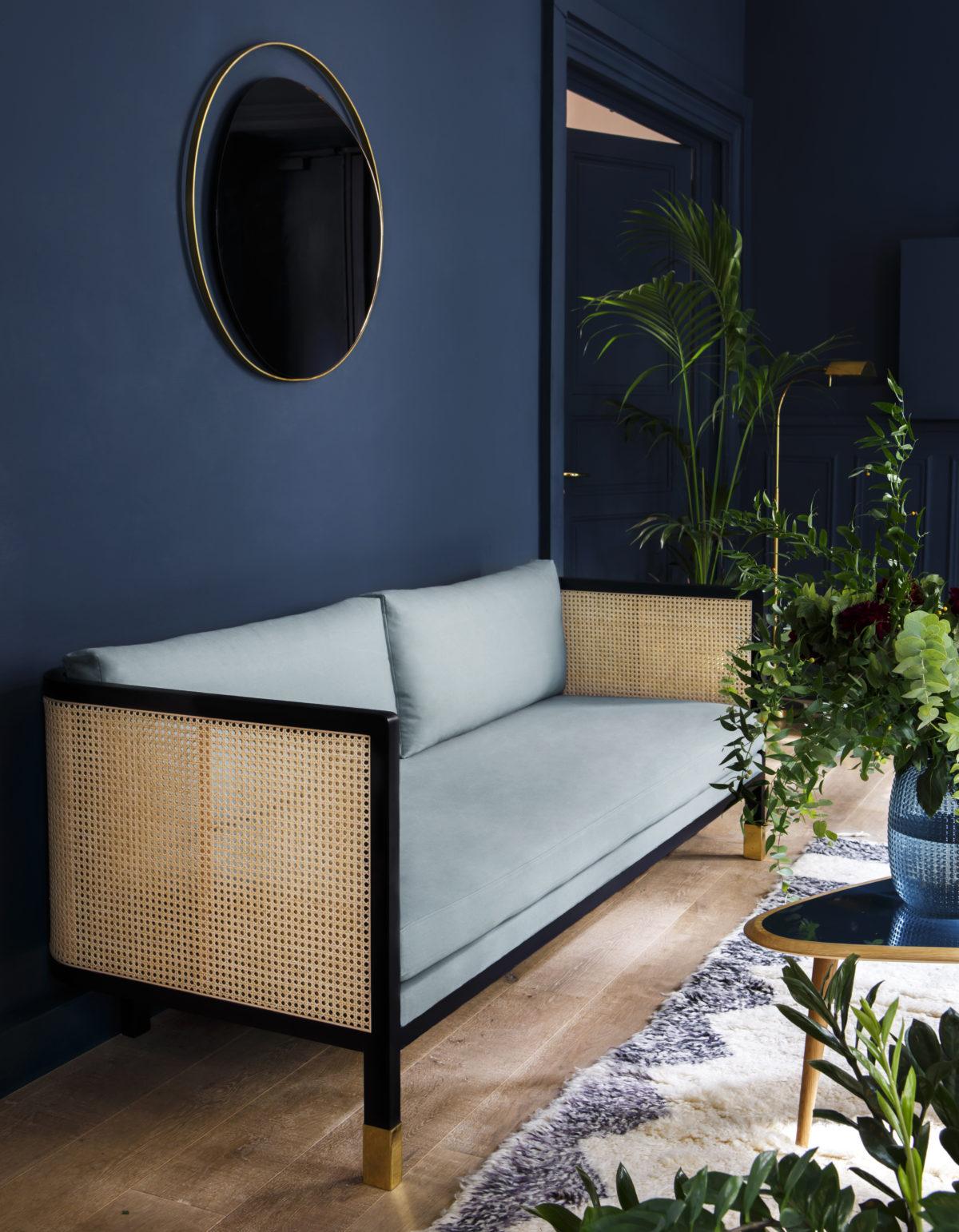 ---
Blue and brown room decor is a beautiful way to combine the earthiness of wood with the calm style of blue to add limitless warmth and depth. Mixing up the tones of wood and tones of blue within your accessories or your flooring creates so many different looks. Try experimenting with cool or warm tones to easily take your decor from dark and moody, to light and natural.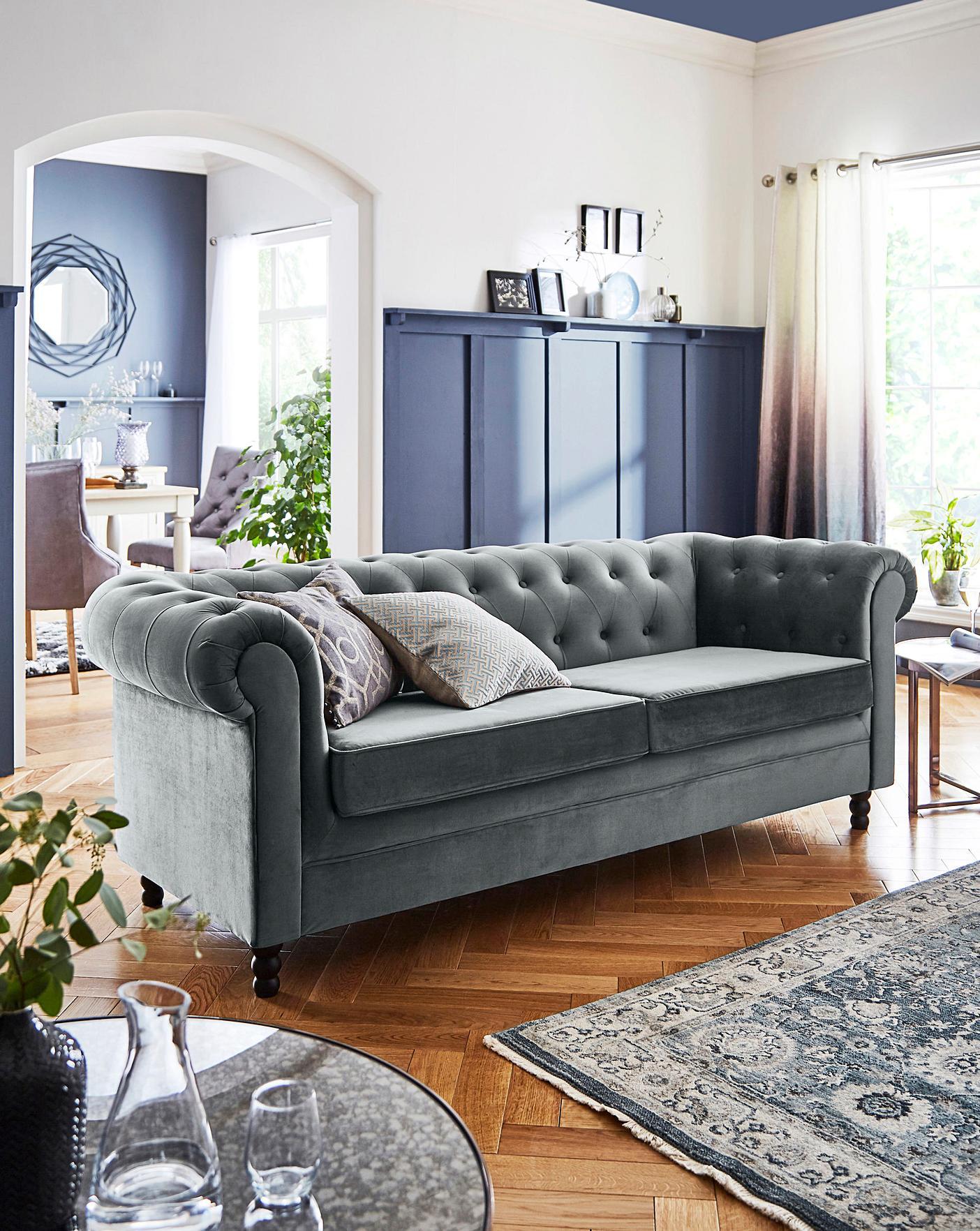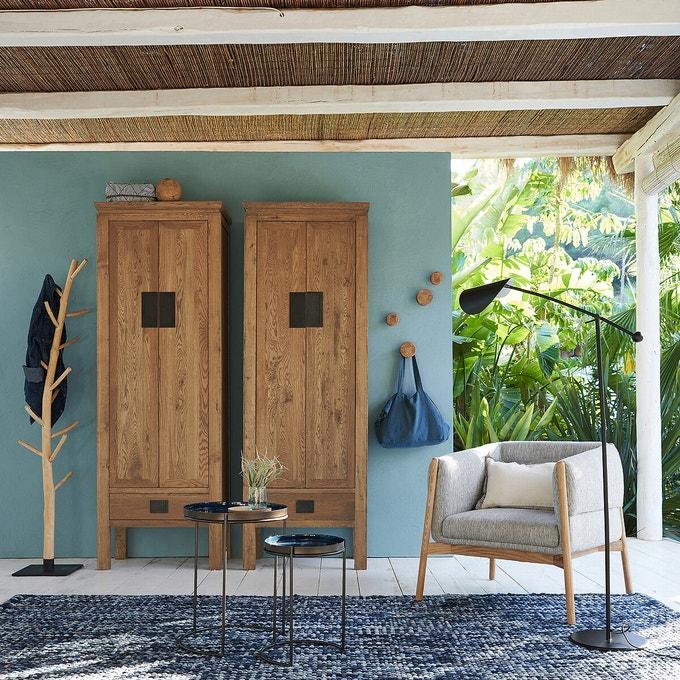 ---
---

Blue with Pink room Decor
If you're really looking to add some feminine elegance, blue and pink is a colour scheme that really works to complement or to give warmth to cooler tones of blue. There's so much flexibility when you use complementary tones – a deeper berry pink or aubergine shades with a richer blue, or a softer, pastel blue with a blush pink.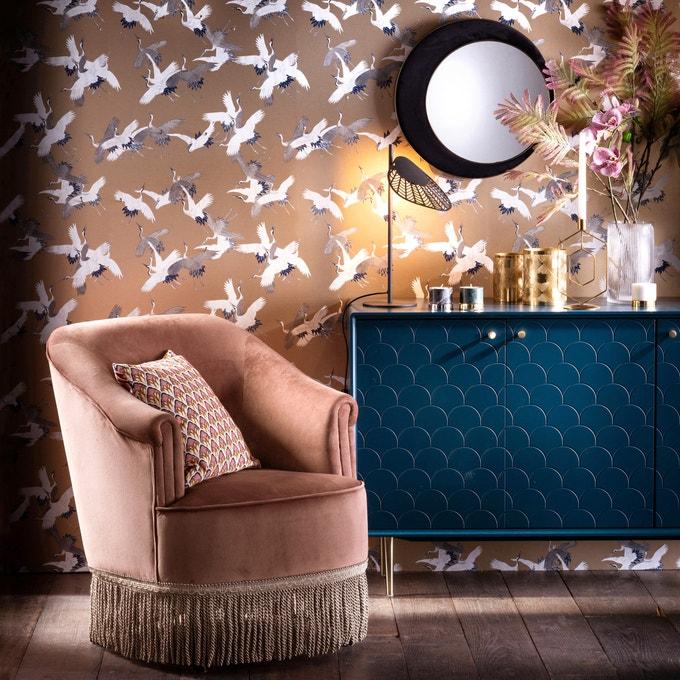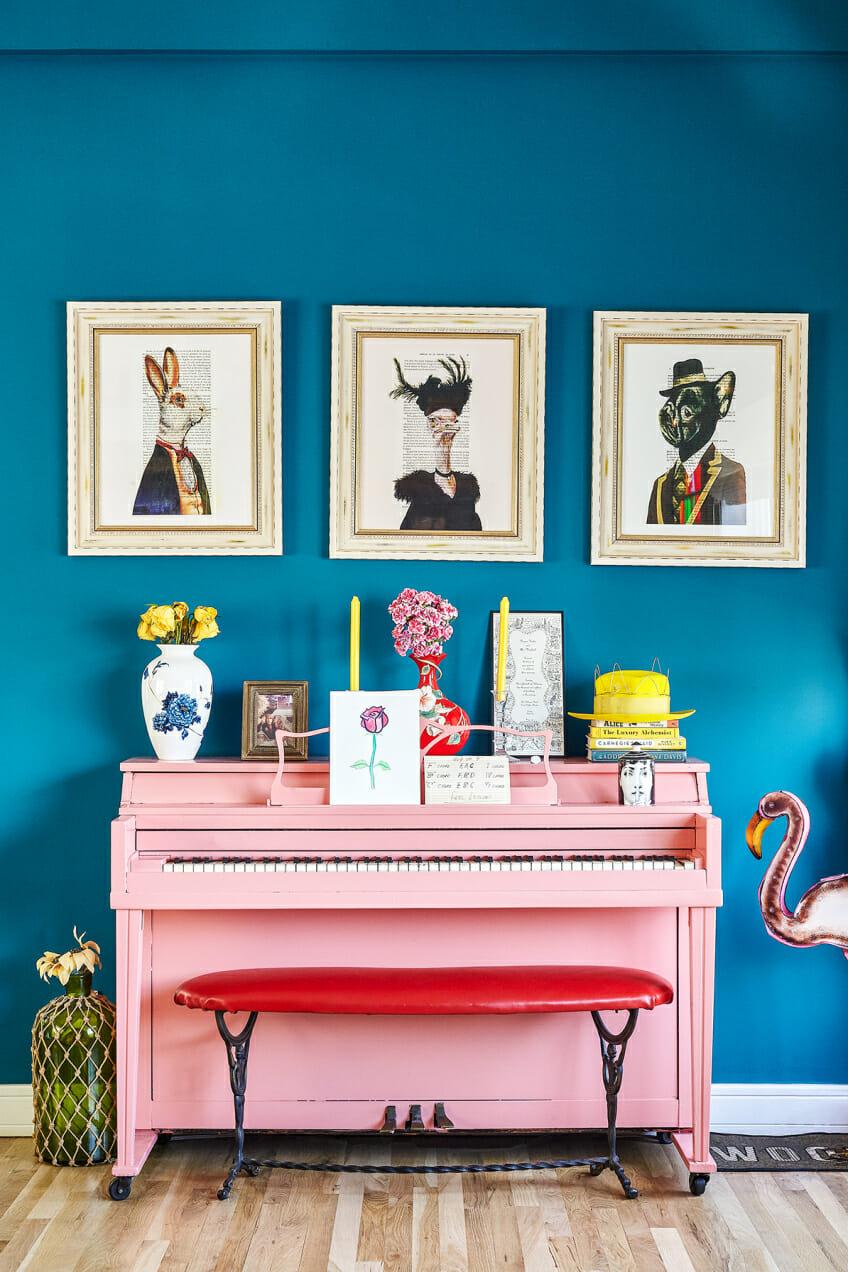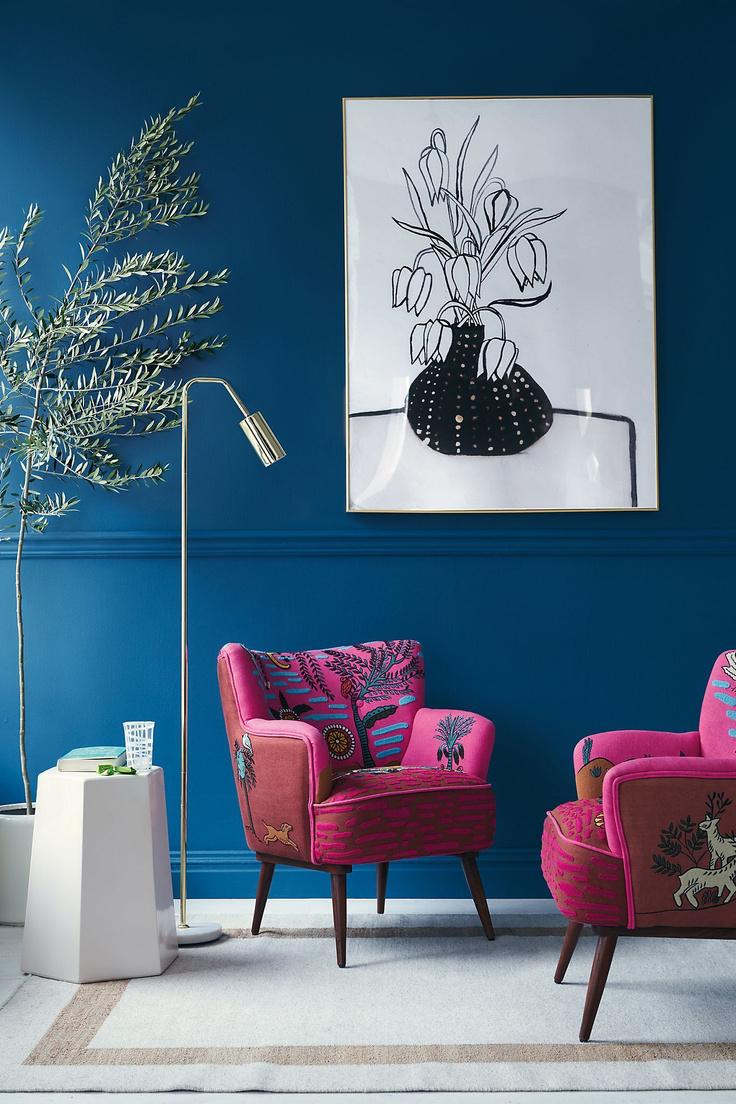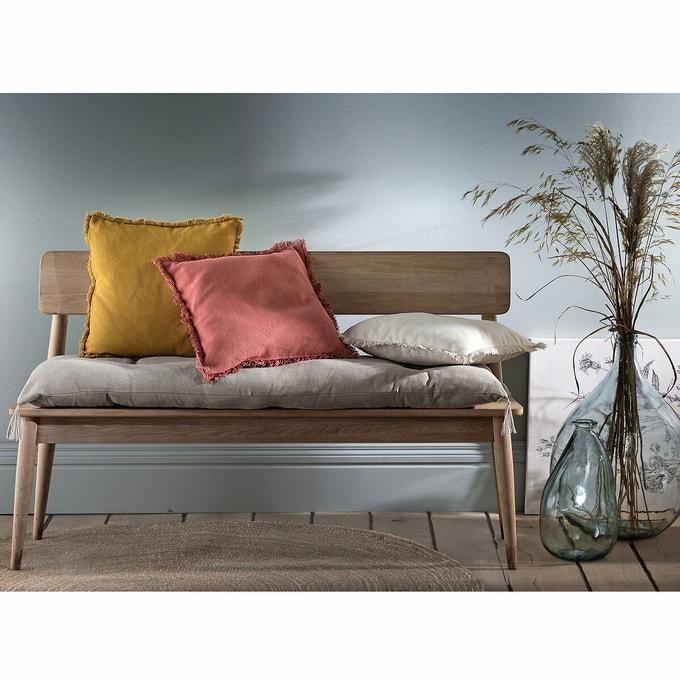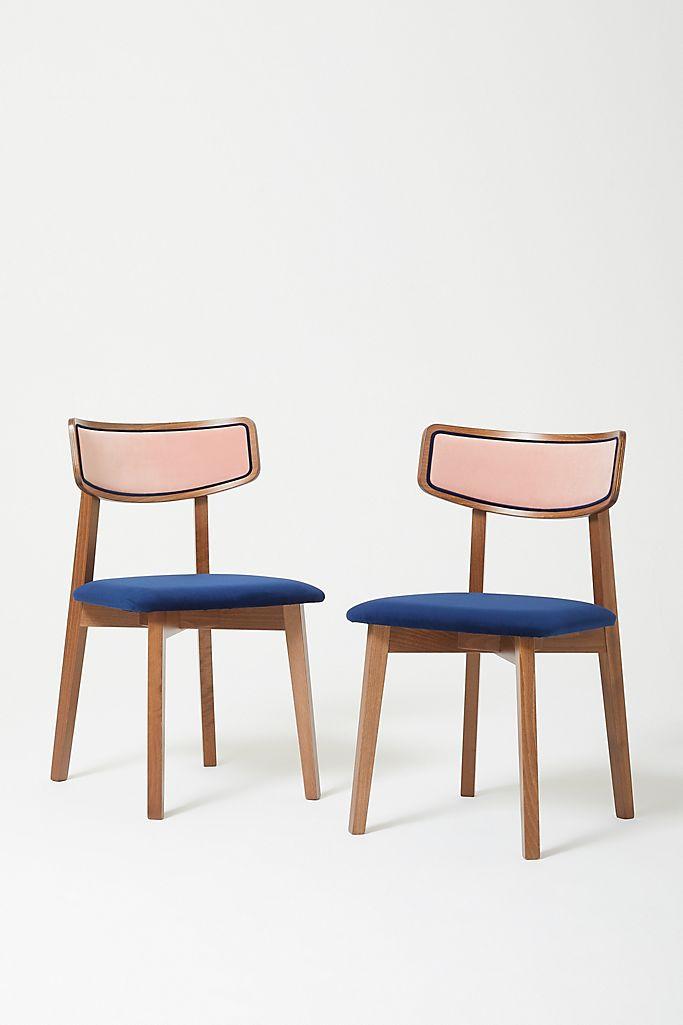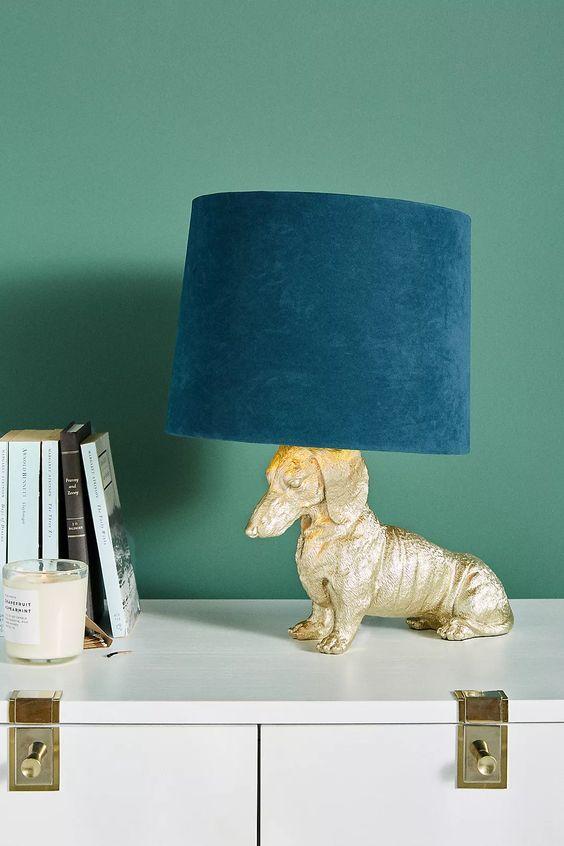 ---

Blue room with a pop of colour

Blue Paint Colour: 'Indigo Shade'| Dulux
Even bold design can feel calm when all the elements work together harmoniously.  I discussed tones of colours in the post around green decor, and we've seen that it applies here, too. If you're looking to incorporate additional colour with your blue decor and you're nervous, a good place to start is to think about being consistent with the tones.  You can pair vibrant with vibrant, or on the other end of the scale, use a pastel colour palette to give the look cohesion.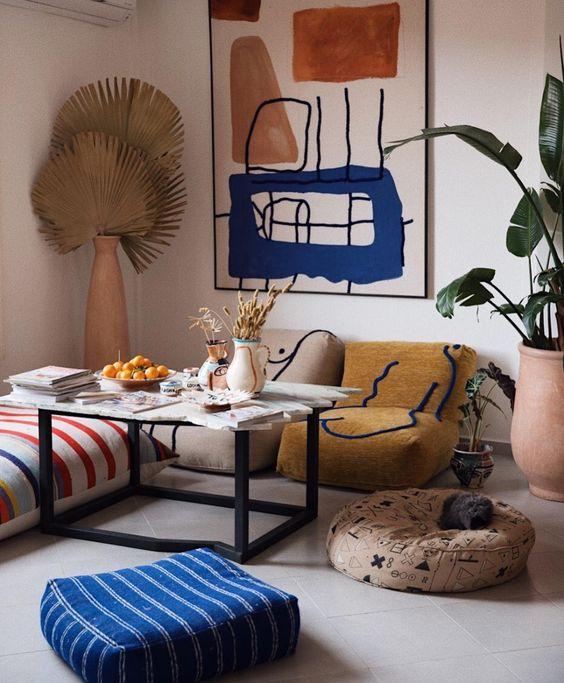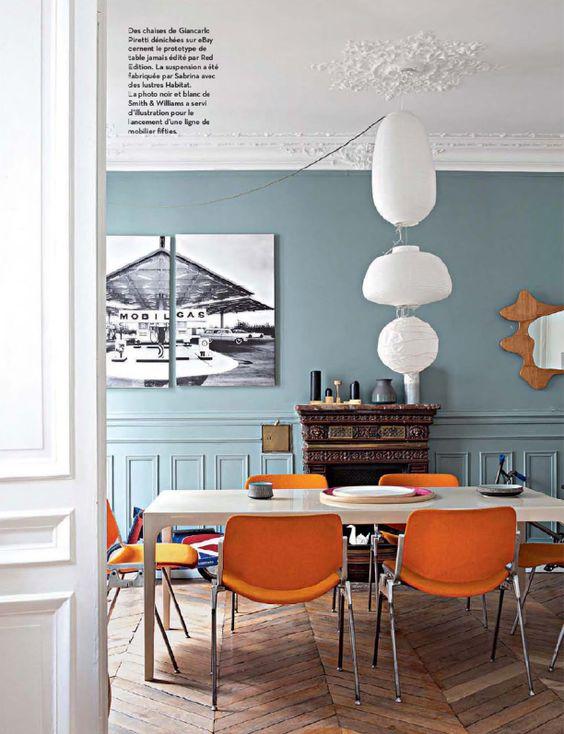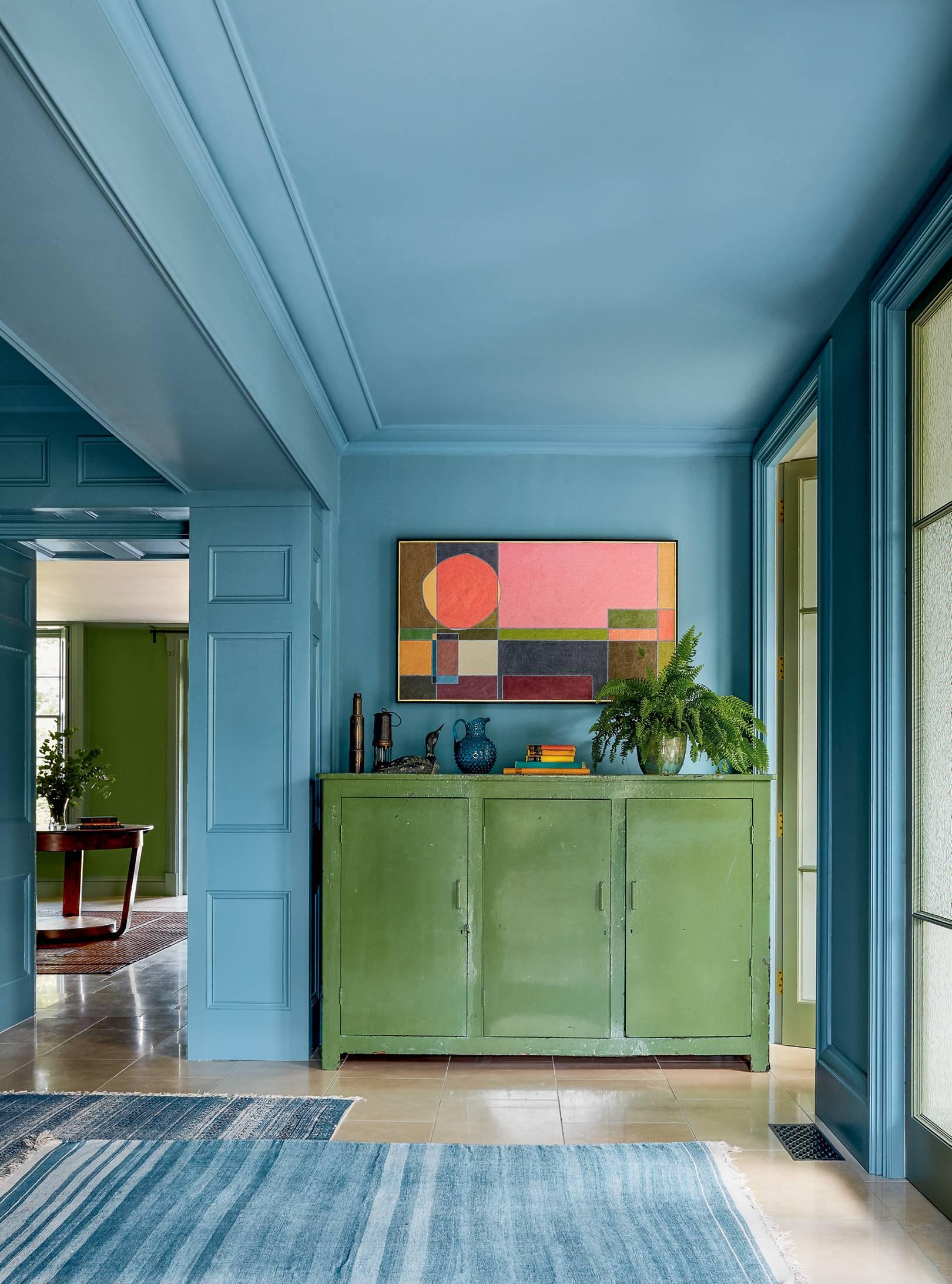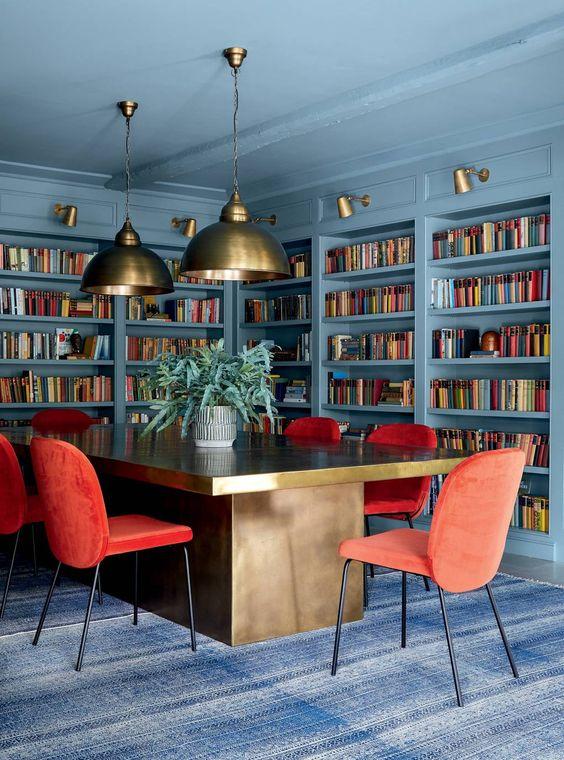 ---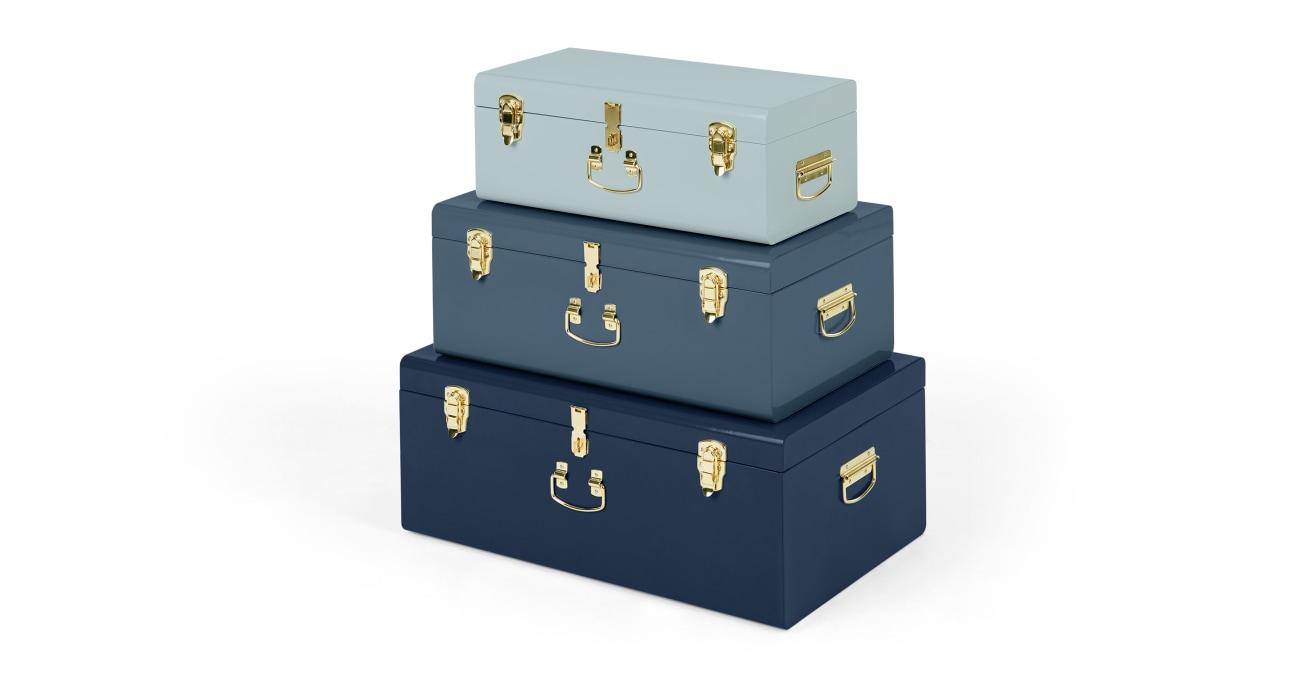 ---

Blue Home Accessories
Blue home accessories are a great way to add some colour to your colour scheme without it being overwhelming, especially if you're new to colour. So try blue accessories like a focal chair, a vase or piece of art to make an understated, yet stylish impact.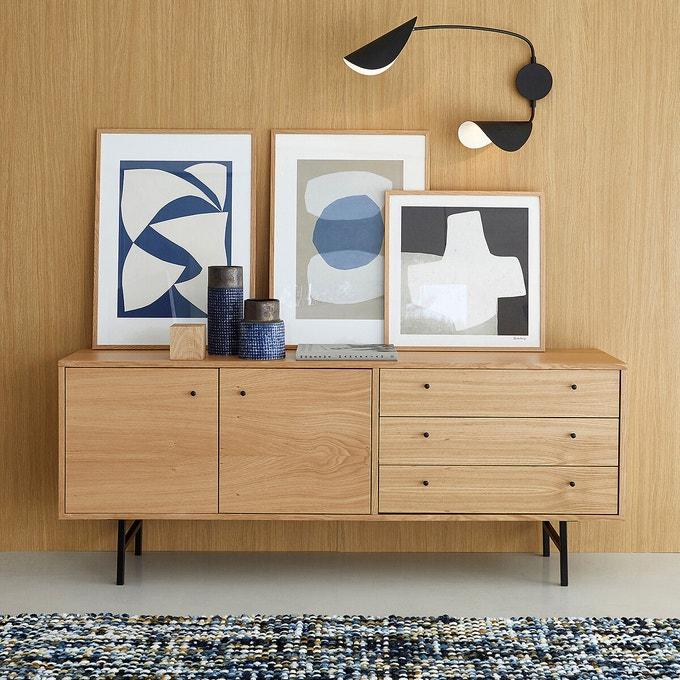 So, that's my first round up of ideas and inspiration for some blue room decor. I have loads more home content coming up, with inspiration and the things we are doing in our little house!
Let me know if there's anything you'd like to see more of and don't forget to check out
my Pinterest boards
for more style inspiration, as I'm on there everyday!
Kat x
What was your favourite blue room combination?
Follow Kitty & B:  Pinterest | YouTube | Instagram | Twitter | Facebook| Bloglovin' 
Kitty and B uses affiliate links. As an Amazon Associate I earn from qualifying purchases.