What happens at the La Redoute Bloggers Summer Party…#LRSummerParty
What happens at the La Redoute Bloggers Summer Party…#LRSummerParty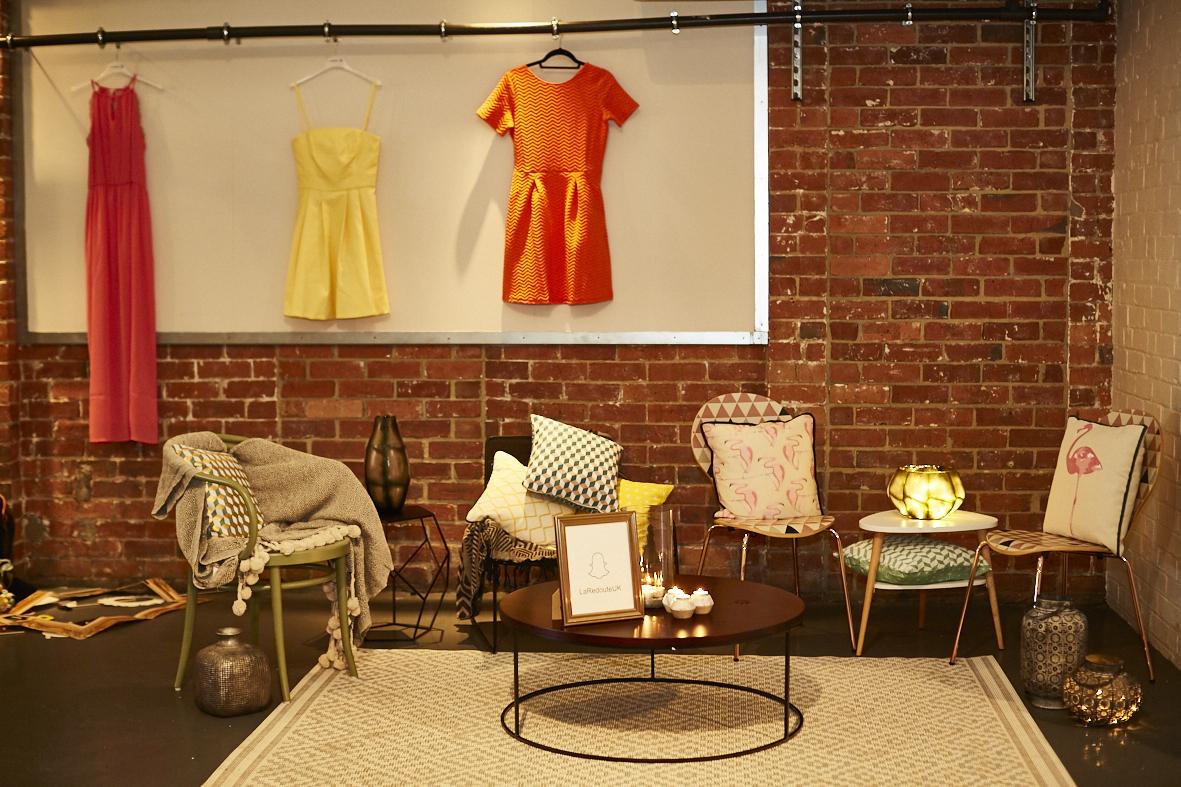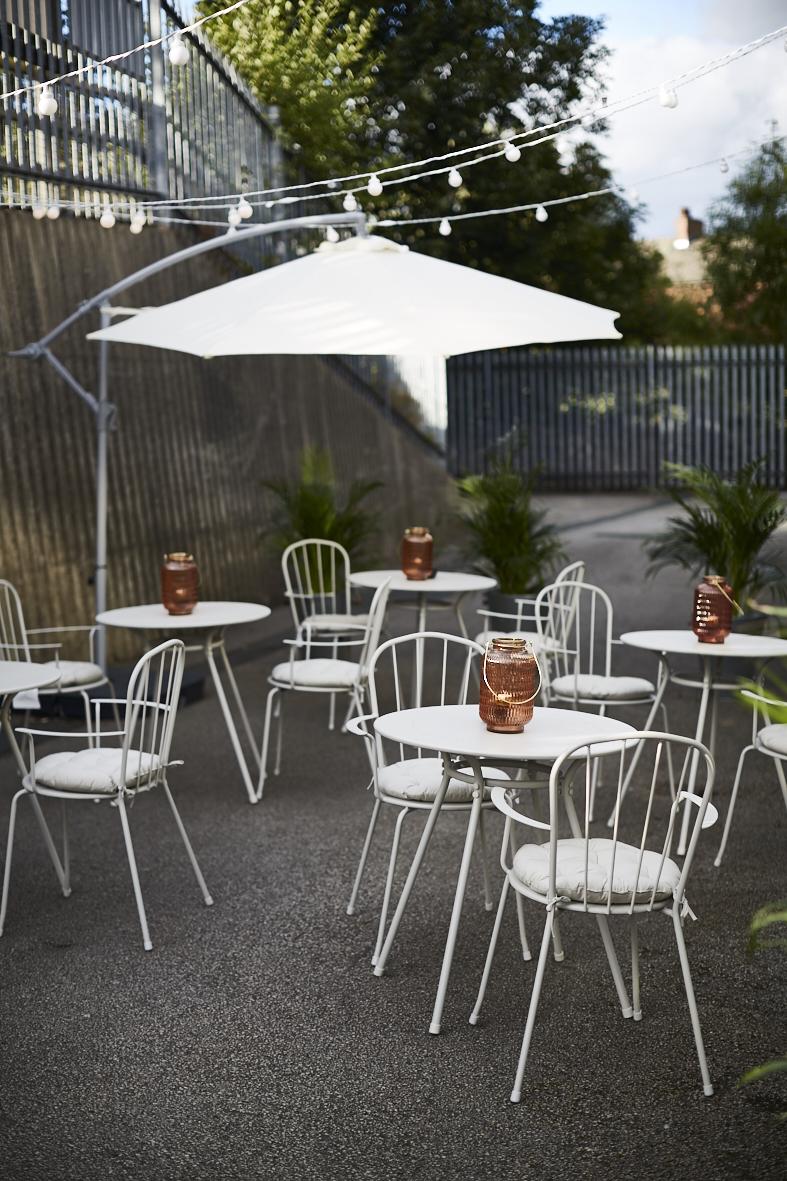 The La Redoute Summer Party 2016 #LRSummerParty
As you'll know if you follow us on Instagram, Twitter, Snapchat or Facebook, I attended the La Redoute Summer Party. And, it was fabulous beyond belief.
This was my first ever blogger event and I had no idea what to expect. But, beyond anything I could have expected, we were treated like queens for the night, from the food and drink, to the clothes and the homeware inspo, right through to the competitions and the amazing goody bag.
I also met some great bloggers, who made me feel so welcome in the Yorkshire Blogger community and I owe them credit for making this relative newbie feel included.
So, let me tell you all about it.
First of all, a little about La Redoute and how I managed to get myself invited.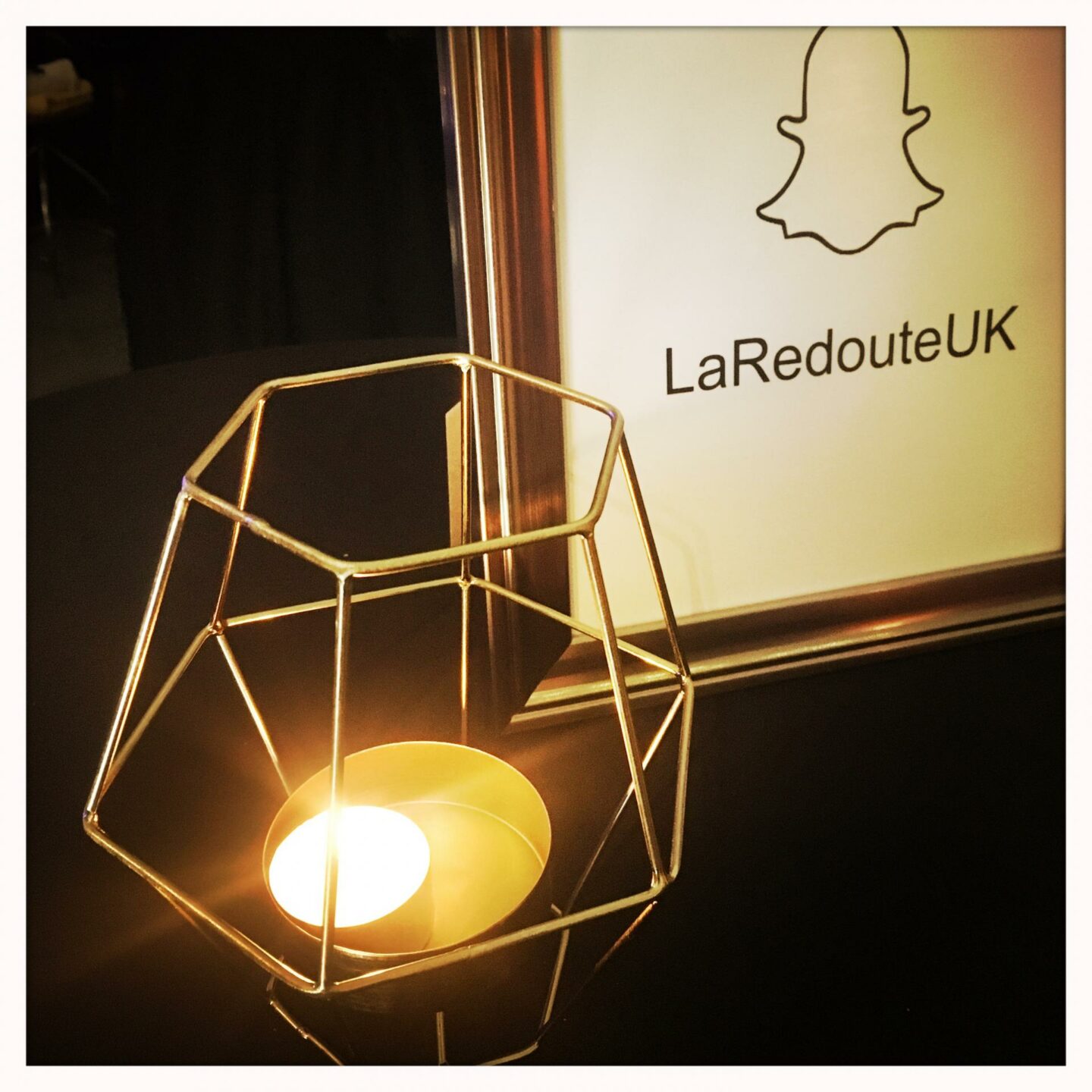 Le Style Français
I am a Francophile and that is no secret. I absolutely love French style and one of my favourite places in the world is Aix en Provence. La Redoute is a catalogue and online retailer that gives a British-French connection. La Redoute has worked with some amazing designers since it started trading in 1837! You can check their  history via their Designer timeline, but they include Chloe for Stella McCartney, Jean-Paul Gaultier,  and Sonia Rykiel to name only a few.
A few weeks ago, I'd been looking for some dungarees that didn't make me look like a tele tubby and Not Dressed as Lamb had suggested I try some from La Redoute. The same week, I was looking for footless PJs for B and couldn't find them anywhere, until my sister suggested La Redoute.
"La Redoute makes French style accessible to all – with stylish looks and timeless pieces – plus guidance and advice on how to look good".
Serendipitously, that week an email popped into my inbox inviting me along to the La Redoute Summer Party. Excited was not the word! It was worried it was going to be a squeeze to get there as I had my nephew's naming ceremony that day, but as it started later in the evening, it all worked out perfectly.
All details were kept secret by the expert team at La Redoute PR, who you can follow on Twitter. All we knew was that we'd be picked up from central Leeds and whisked off to an undisclosed venue for a night of fun. And, that is exactly what happened.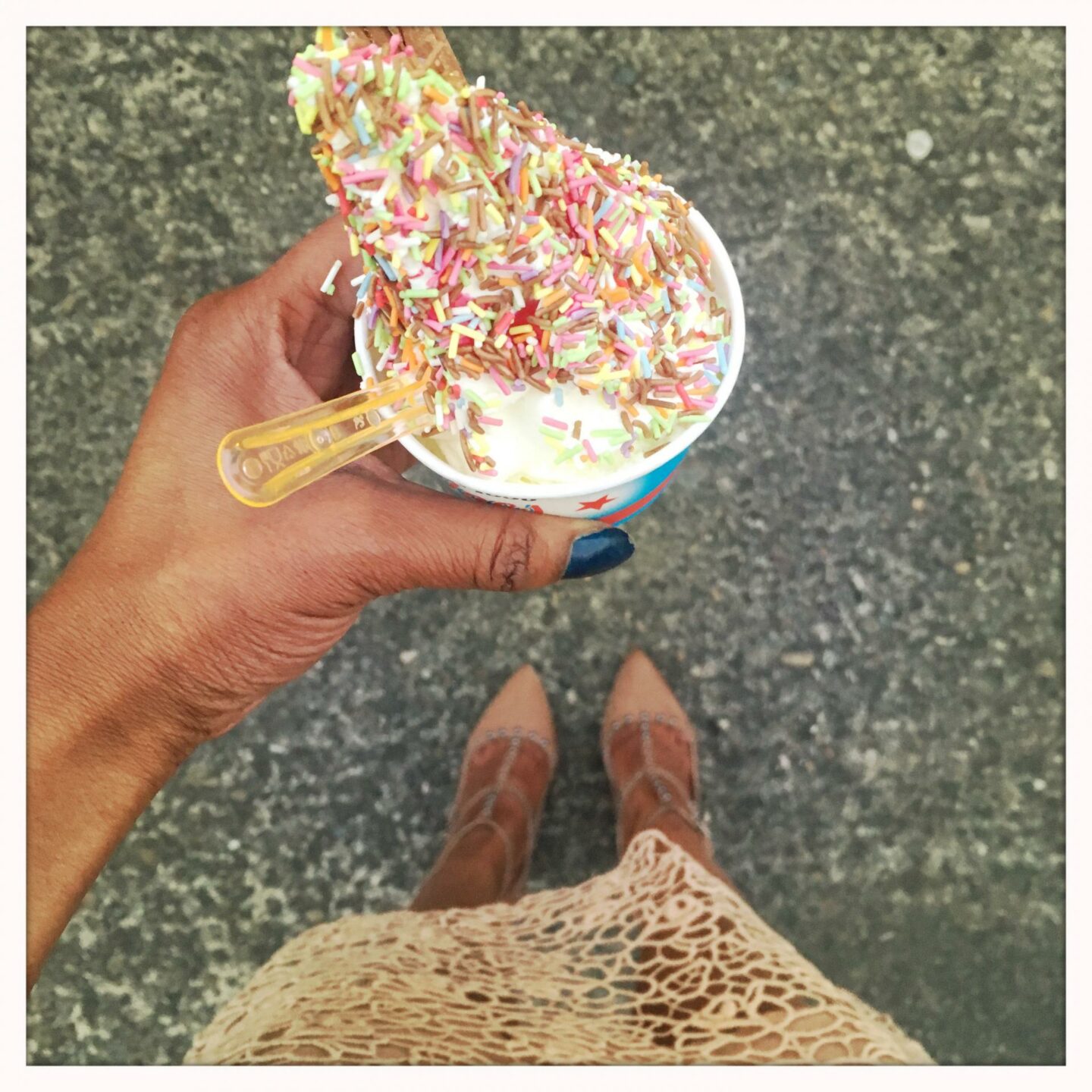 The Venue: New Craven Hall
After a mad dash and a quick change from the day's events, I arrived flustered, but excited. We were greeted at Leeds station and I met some lovely bloggers on the taxi ride. Even though it was clear they were all really familiar with each other, they immediately made me feel welcome. Bloggers of all shapes and sizes united ready to party.
We arrived at the surprise venue, which was New Craven Hall and were wowed by sparkly lights, copper finishes and pretty clothes and details, all accompanied by tunes from the DJ, and a much-appreciated Aperol Spritz (or a rum punch mocktail). There was a fully staffed bar and two lovely ladies from Molton Brown, on hand (literally) to deliver hand massages and give out invites for us to take ourselves and a friend for a full hand and arm massage. What an absolute treat!
New Craven Hall is a converted warehouse, and with its exposed brick and ambient lighting, it looked amazing. Rails of clothes lined the room, as well as an area for photo shoots and a really cozy snug decorated in gorgeous La Redoute Home details.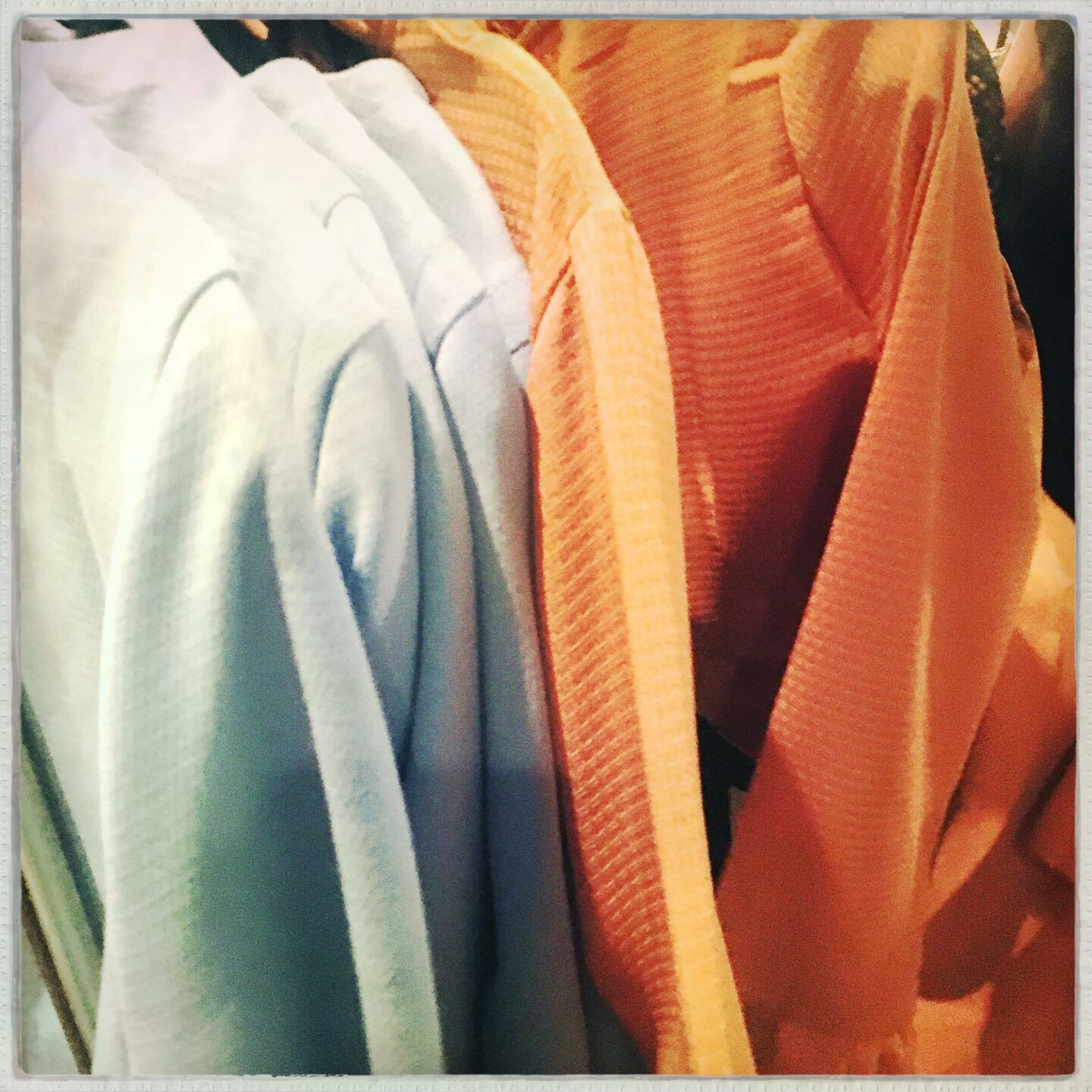 We sipped our welcome drinks and chatted and then the fun really started – we were invited to go forth and look through the clothes to look for a piece that we loved to style. There were so many beautiful clothes from New Arrivals in the AW16 collection in jewel colours and autumnal hues. I saw the dress I chose first off, but kept looking through all the other rails to see what other treasures I could find. I'll be honest, my eyes went to straight to it as it is beautiful, but wasn't sure it would look good on me. I'll admit, I was wrong!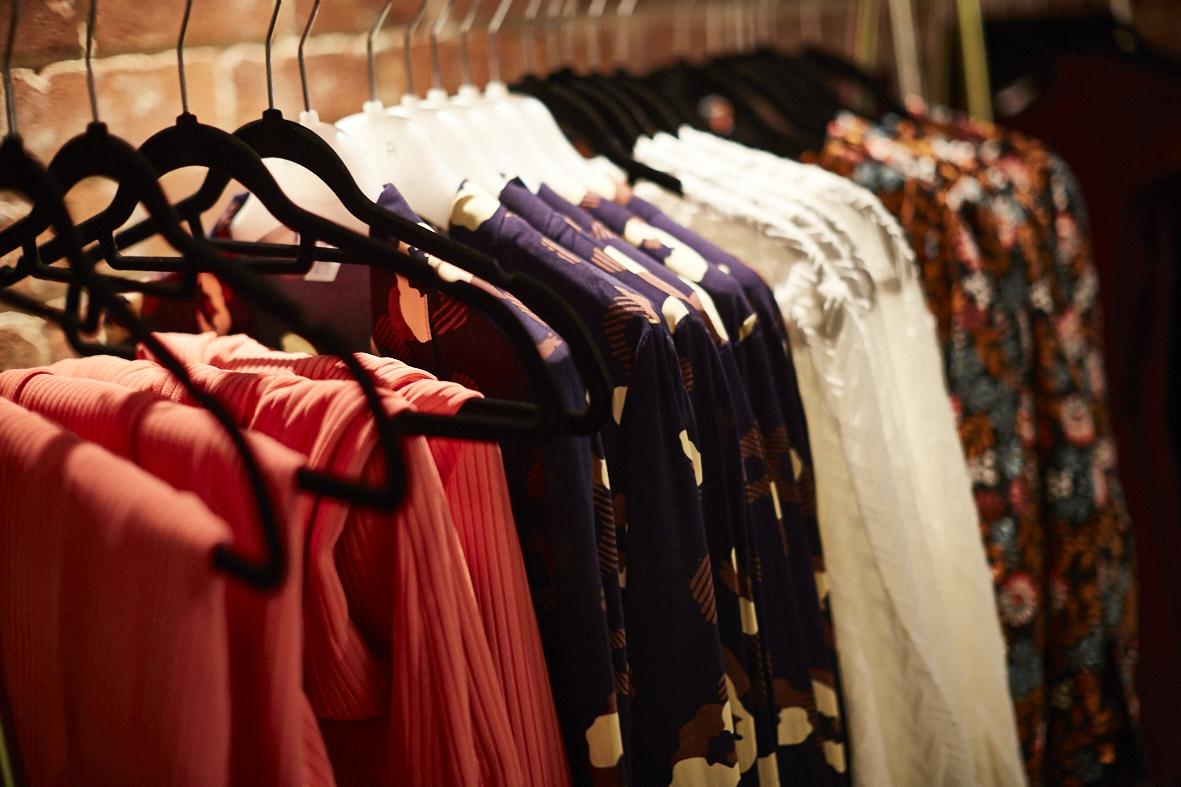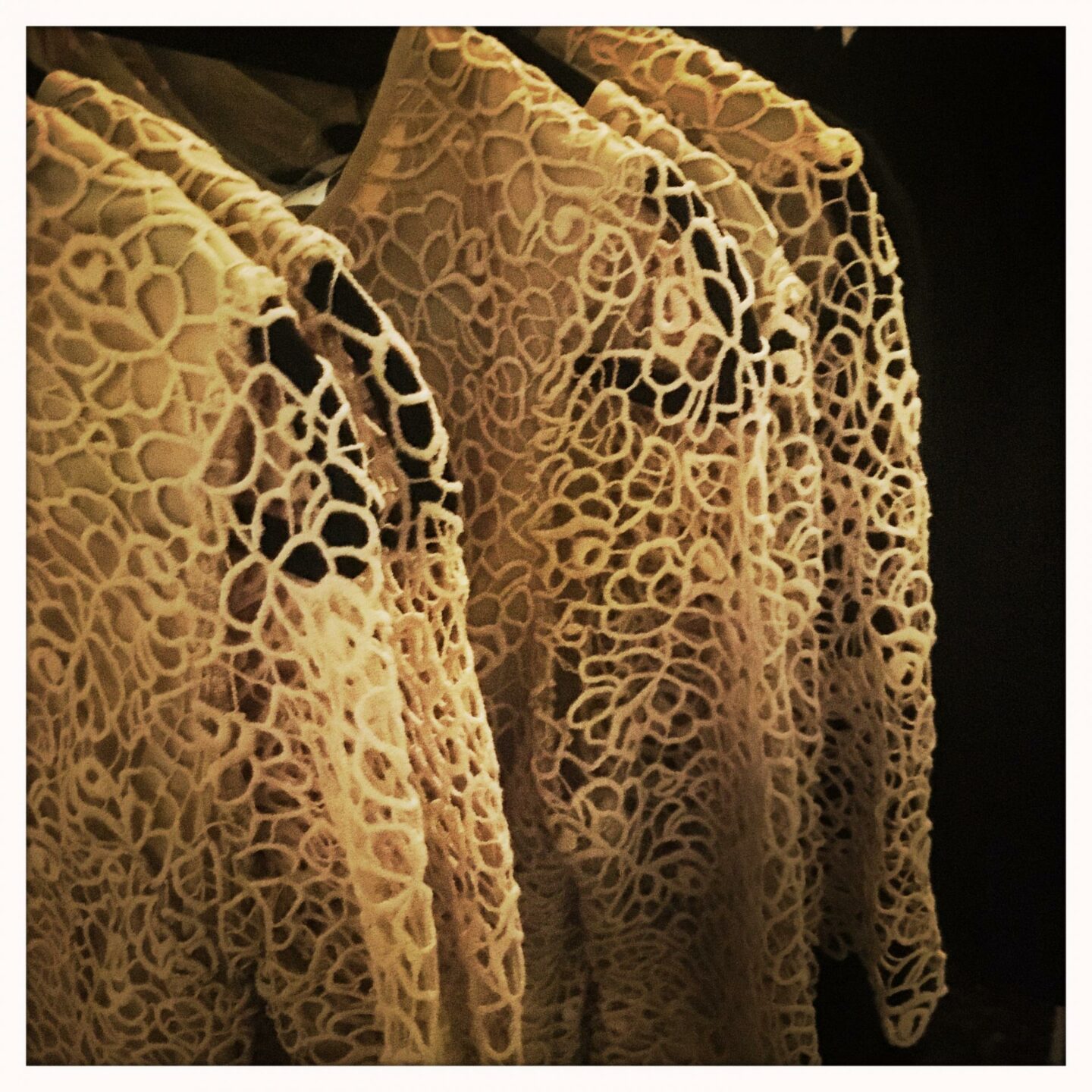 La Redoute AW16 Collection
There were clothes in a range of sizes for every style and shape. This was a good opportunity for me to understand La Redoute sizing  for when I get online and take advantage of the current 40% off sale (until 26 September).  I loved so many of the pieces, but found two in my size that I was really excited about and so came back with a gorgeous nude/blush pink pussy bow dress and the atelier R lined lace sheath dress.
What then followed was a real get-to-know-you session as we all got dressed in the loos. Some of us had opted for the men's as there were not many men floating around and I introduced myself in full spanxed-up glory to my new blogging friends! Lots of funny photo shoots and Snaps happened in those loos. I will spare you the photographic details!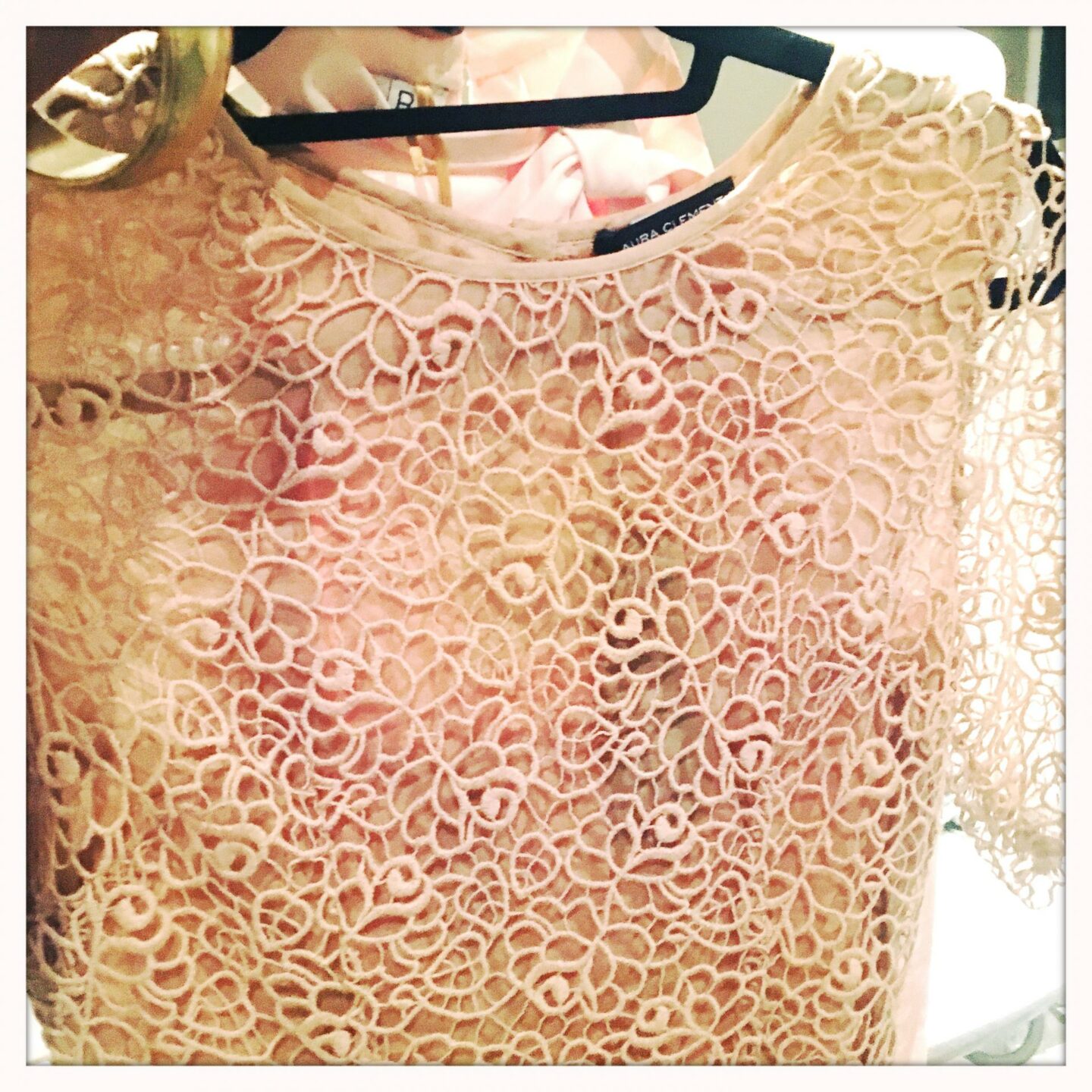 A dress to impress
The first dress was gorgeous, but it didn't suit my shape. Someone taller would look amazing in it (and did!). But, the second dress, which is a fully lined lace dress with lace detail sleeves was swoon! Once I'd squeezed myself into it (I had neglected to see the zip first), it was love. Charlotte who blogs over at Crunch Corner chose the same dress and it looked amazing on her. She didn't mind that I had the same and we stood complimenting ourselves on a perfect choice. The dress is so deceptively comfortable to wear, but looks elegant and dare I say pretty sexy, too. I've since checked and it comes in red, midnight blue and black and I am really tempted by the blue. Especially with the 40% off.
All the girls looked amazing in their choices and La Redoute was celebrated for getting Ellie Van Der Werff into a dress as she is (as she confessed) not a dress person. She looked great in a black tunic style number. Looking round the room, it was weird but we all thought the same thing – the pieces we each chose looked like they were made for us, whatever our style and size.
In a fabulously generous twist, we were all able to keep the outfits we chose and they were bagged up for us at the end of the night, inside our goody bags – yes, more treats!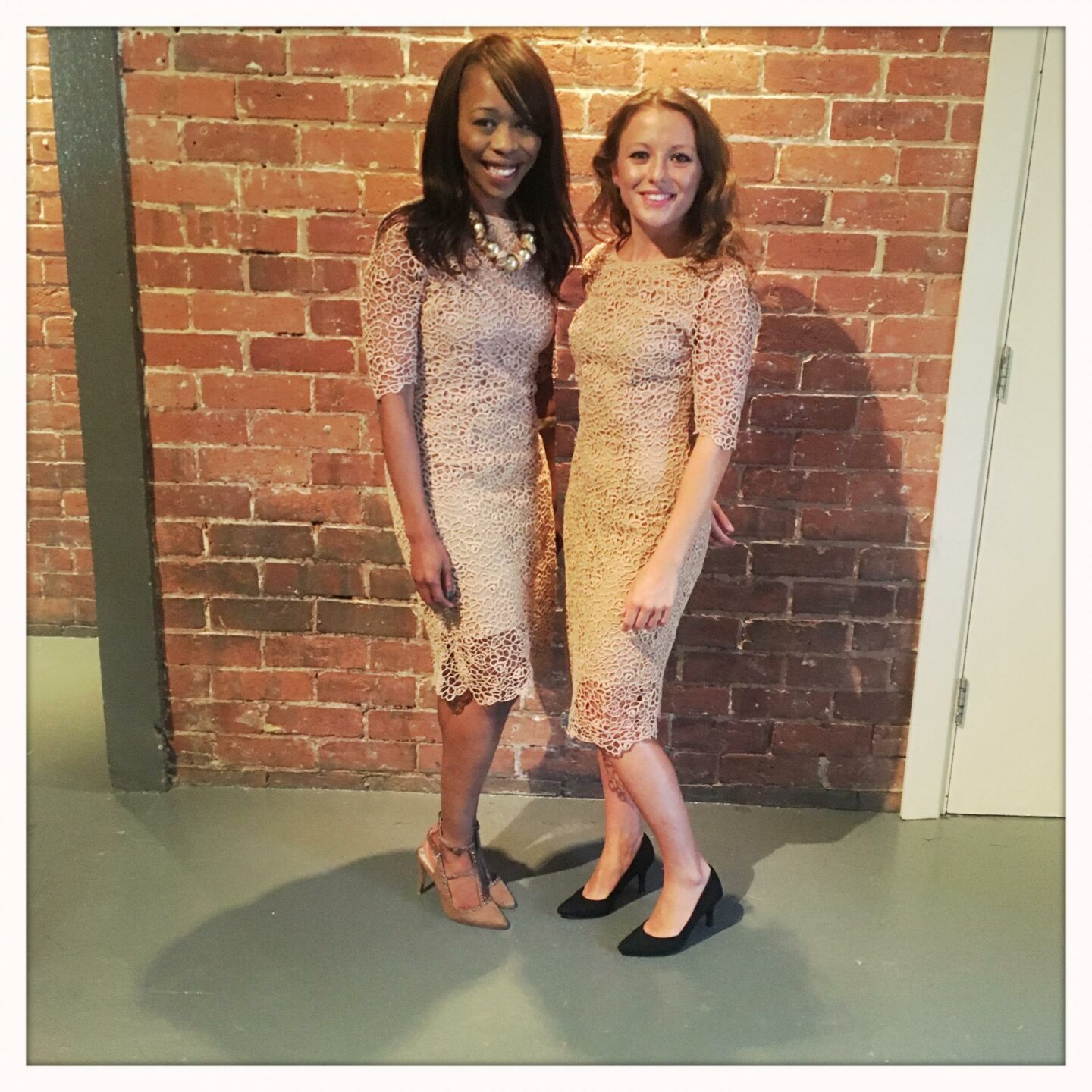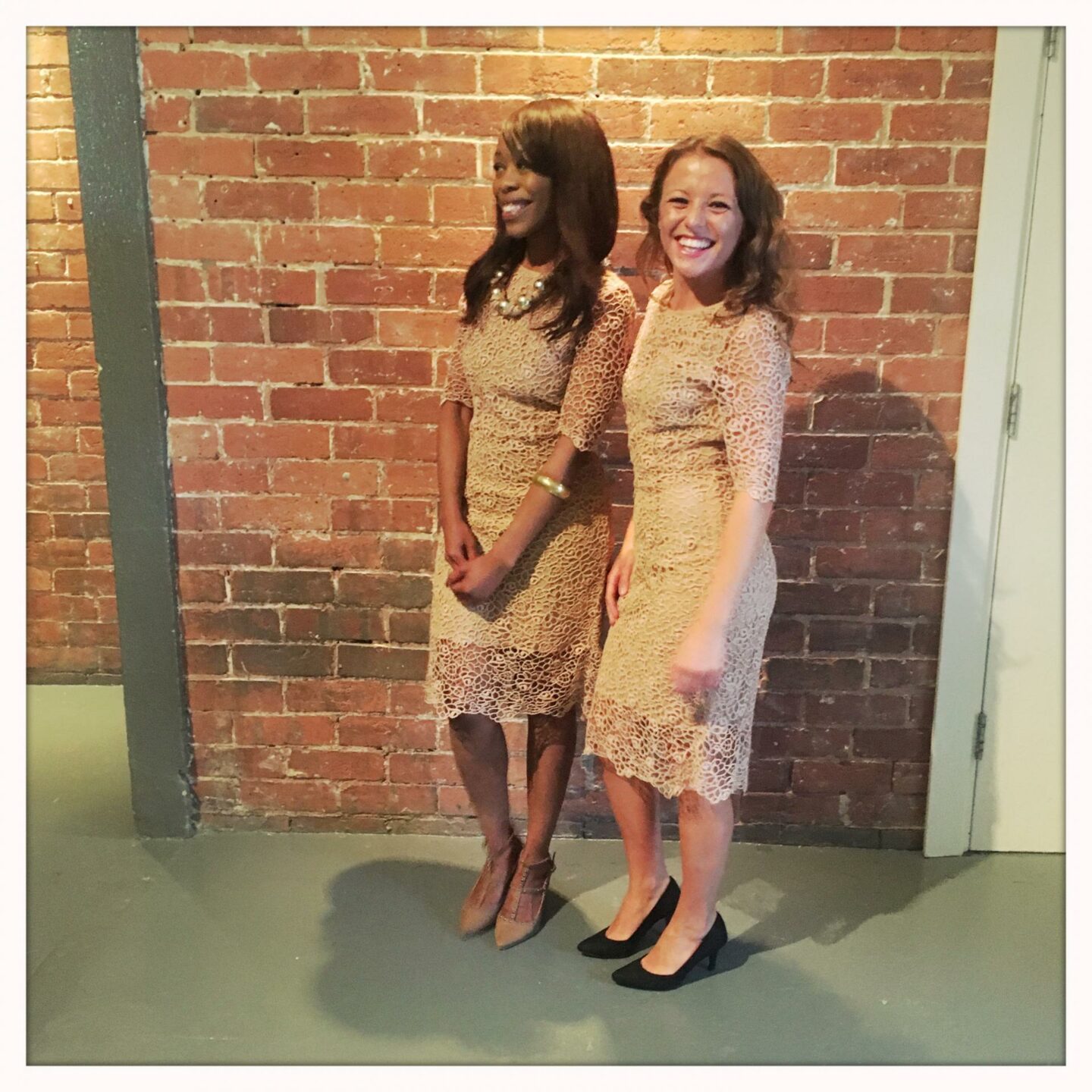 La Redoute Home
It wasn't all about clothes, as I mentioned, there were bits of La Redoute Homeware dotted around. From gorgeous throws and rugs, to fancy lighting and  stylish scatter cushions in beautiful designs, including  one of my favourites, flamingo print! Lots of inspiration for when we move house, so I am going to be taking to the Kitty & B Pinterest account to pin my favourite decor inspo.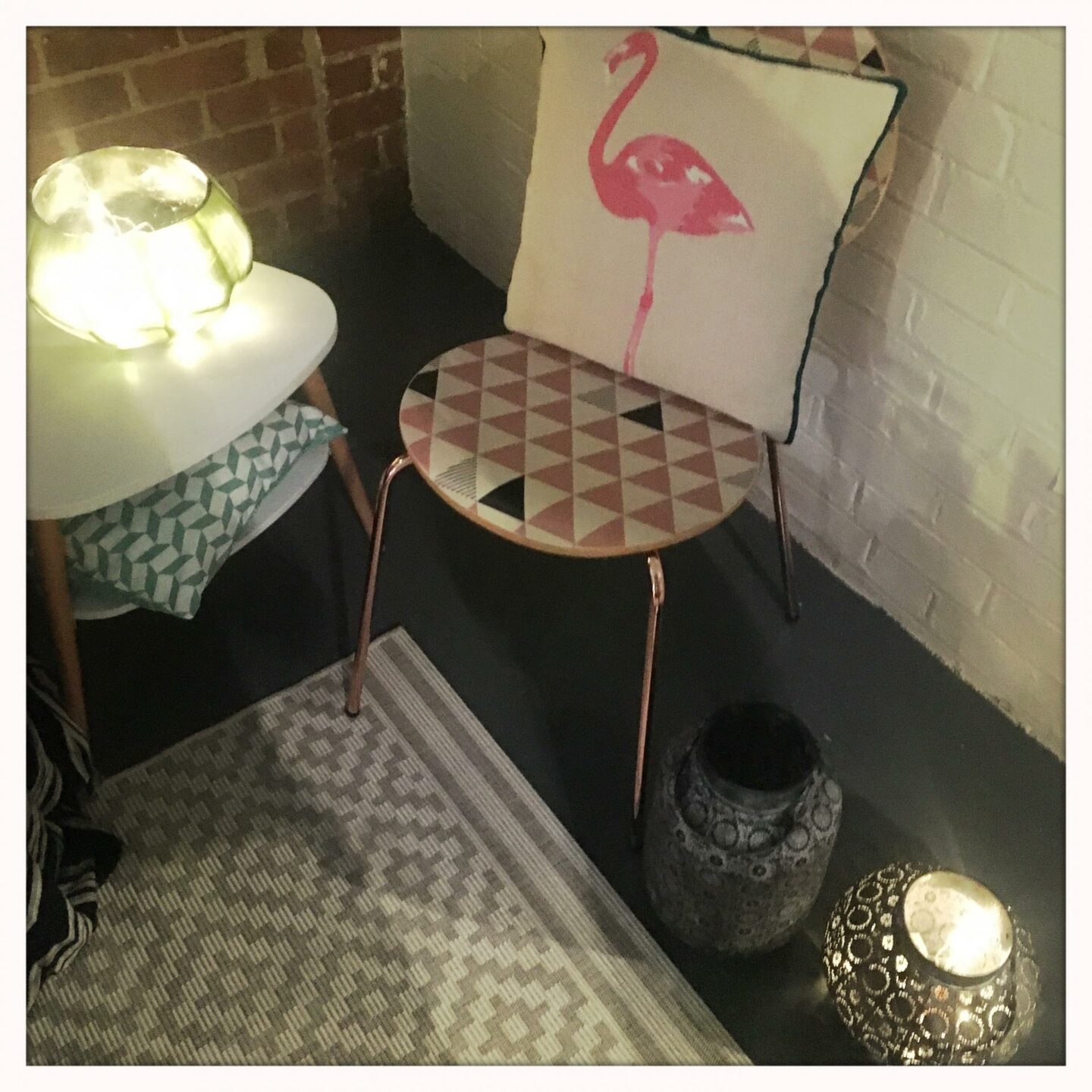 Strike a Pose
Next was a mini photo shoot with the photographer David Lindsay, who was there all night and we got a chance to strut our stuff with the assortment of props. Even though we tried, David wouldn't let us see the shots to delete the ones we didn't like, but he promised he'd show our best sides! Having now seen the finished shots, everyone looks great, so thanks to Photos by David for those!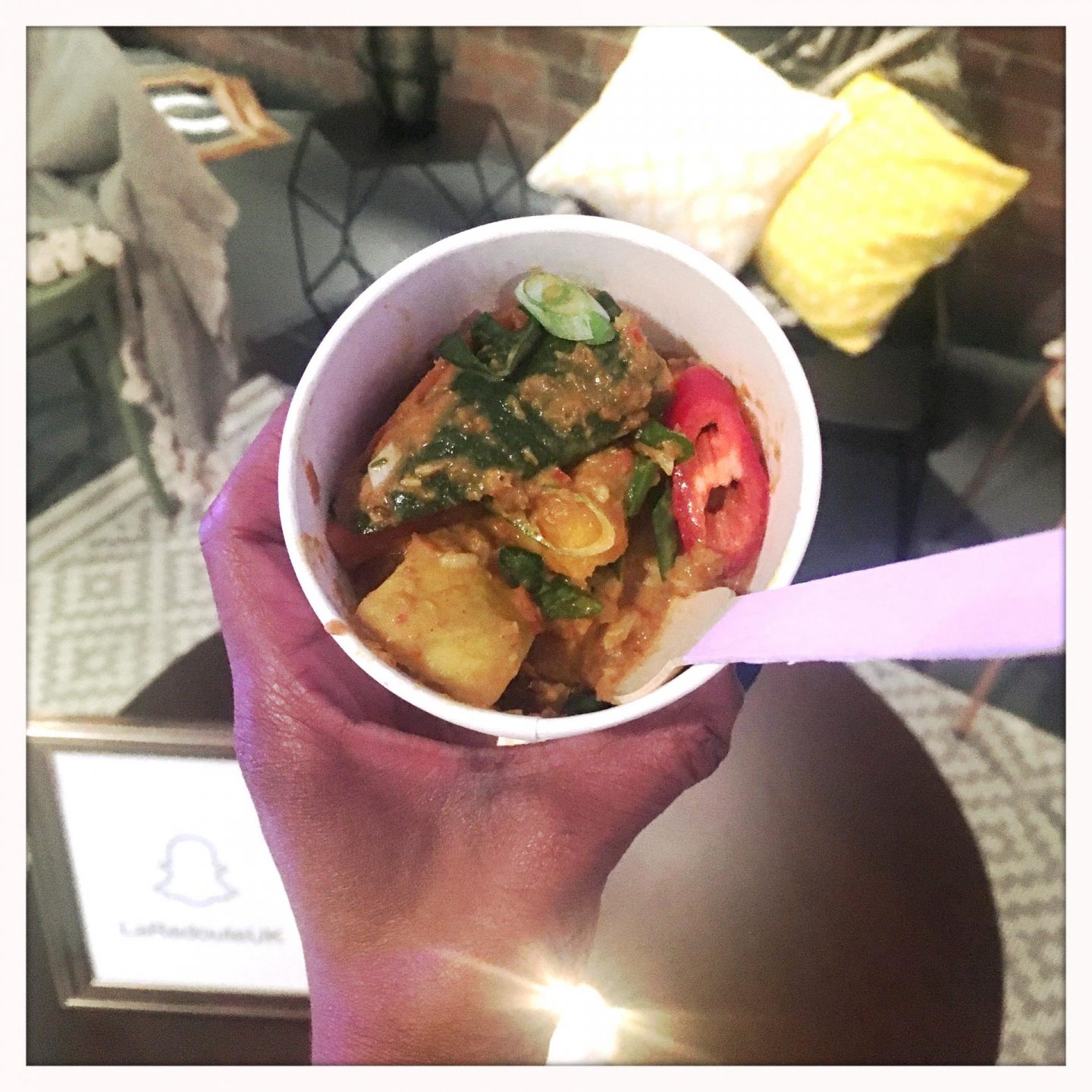 We all screamed for ice cream
As the food came out, we enjoyed complimentary cocktails at the bar and chatted whilst the DJ played. Now, I'm not saying there was a mad dash when we heard the Royd Ices ice cream van outside…but, yes, I am! You would have thought that they were giving out winning lotto tickets, the way we all rushed out and captured our Instagram shots as we rather inelegantly wolfed down the ice cream. By this point, Charlotte and I had had a few too many helpings of the curry and rice, but we weren't done…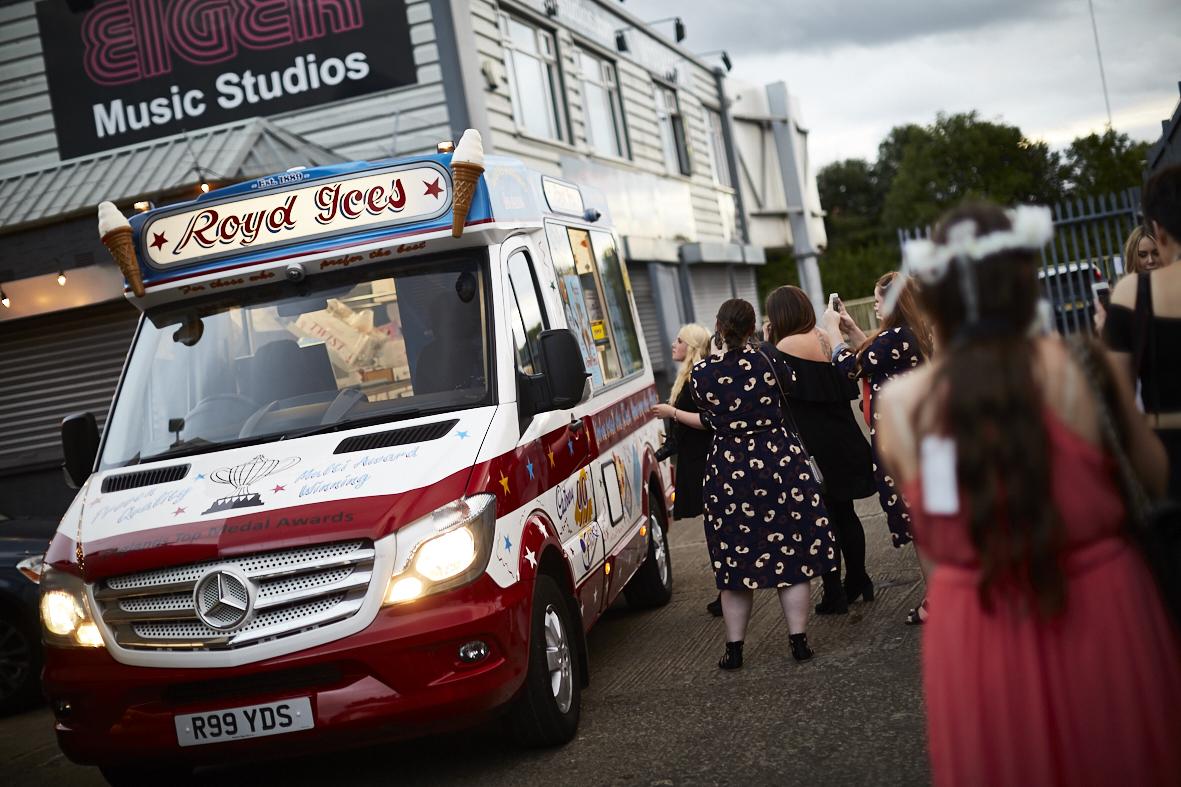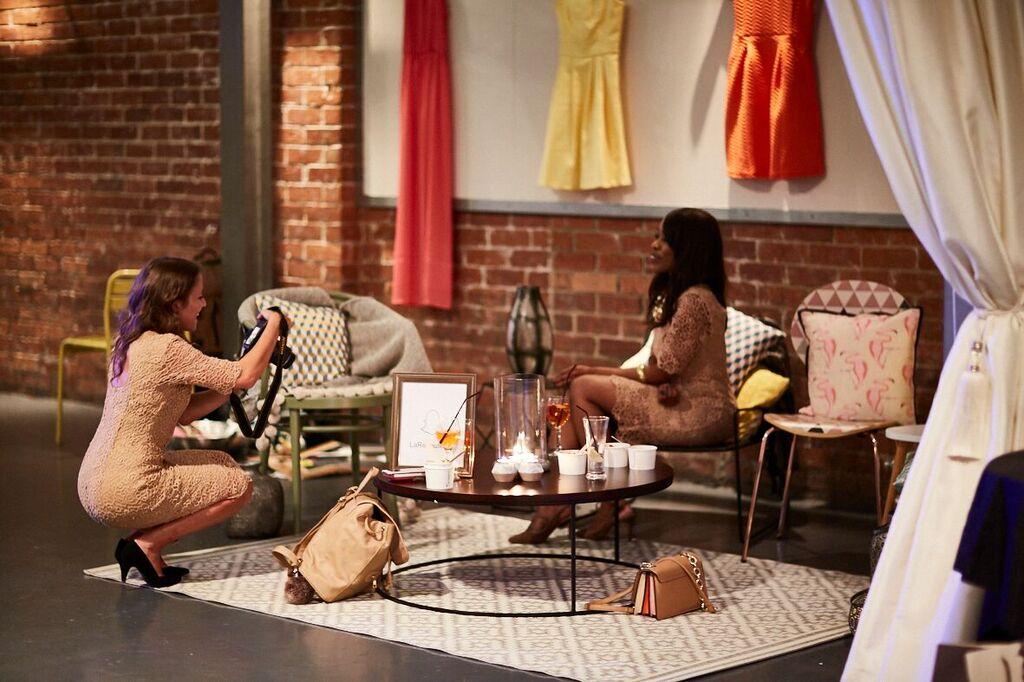 Prizes
Next up, was back inside to announce the winners of the competitions. There were competitions for best fashionista, best (over)use of hashtags and the prizes were again, so generous, including a £250 La Redoute voucher, plus loads of other goodies. I didn't win anything, but I certainly wasn't complaining.
By this point, our gorgeous dresses had been packed away for us to take home and we now had our eyes on the popcorn bar. Yes, more food. I overdid it again and so I took a seat to enjoy a hand massage with Molton Brown. As suspected, my prehistoric looking hands need a lot of TLC, so I will be really looking forward to going into the store to enjoy my complimentary hand and arm massage.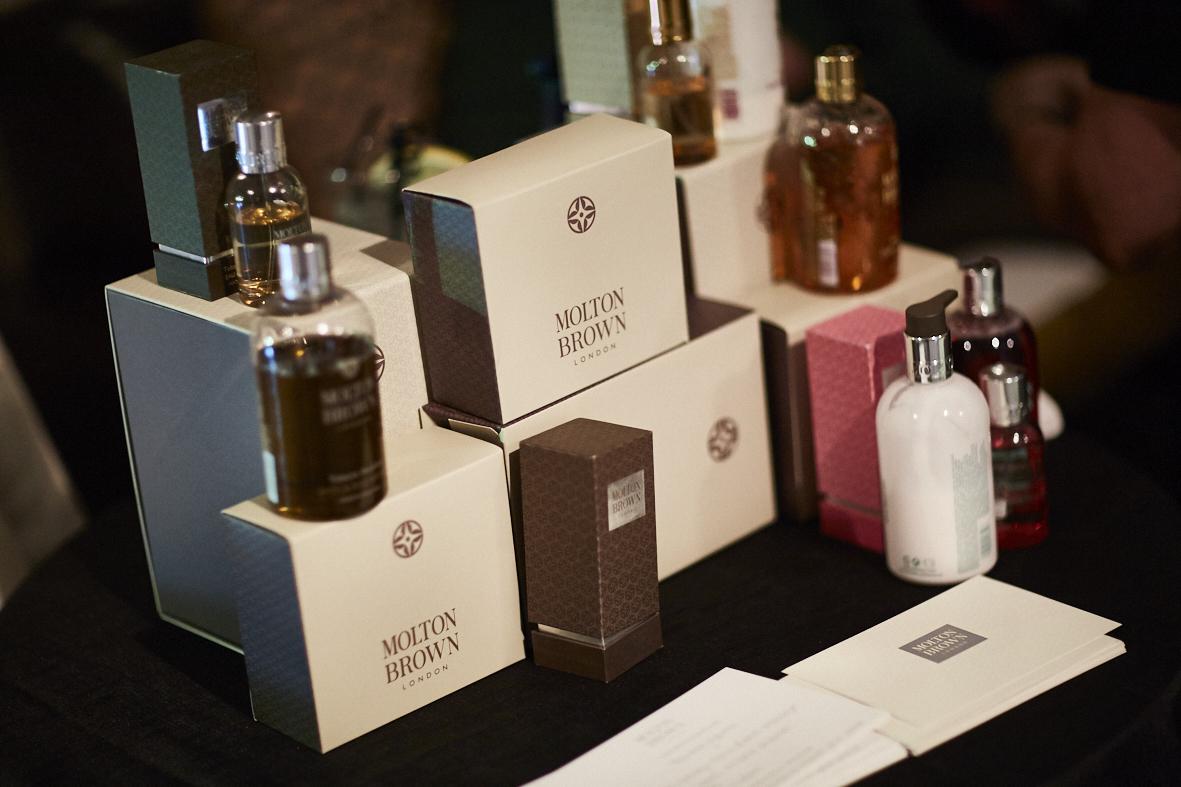 Home
After that, it was another drink and general chat before we were taxied back into Leeds, with our goody bags in hand, ready for a much-needed sleep and, of course,  to check Twitter and Instagram for all the pics.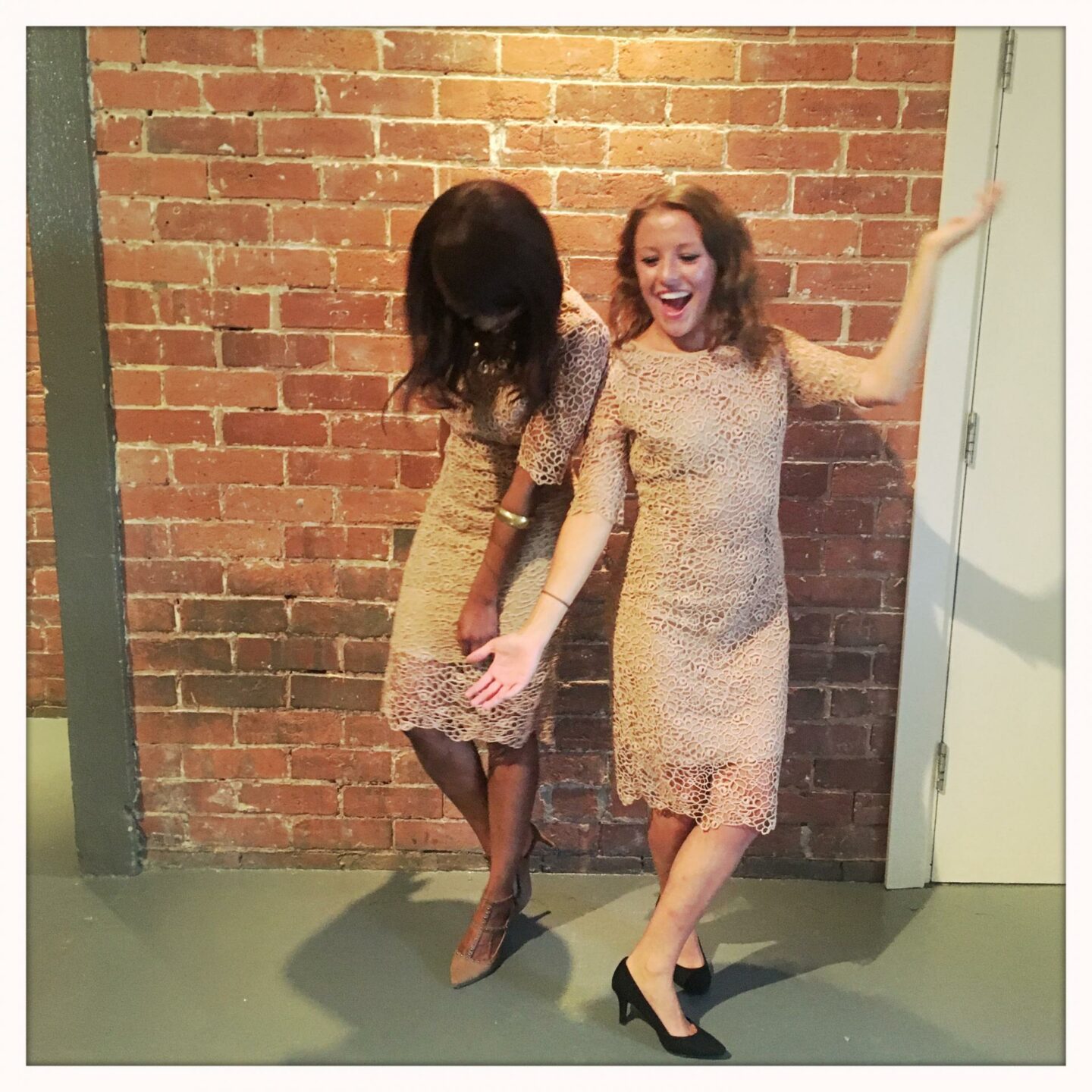 What we ate
It was great to see delicious food for a pescatarian like me. Although, I do eat fish, seafood is not my bag. However, I'm always happy to give things a go and tried the spiced crab puree with kimchi slaw and it was so tasty!
There was also a delicious mango curry, which I think I had 3 servings of. Oink!
And, for the meat eaters, there was also beef rendang with sticky rice.
Then, of course, there was the ice cream, courtesy of the ice cream van outside and Royd's Ices.
Plus, there was also the popcorn bar, with lots of sweet treats (including my favourite, popping candy) to add to our sugar high.
What we drank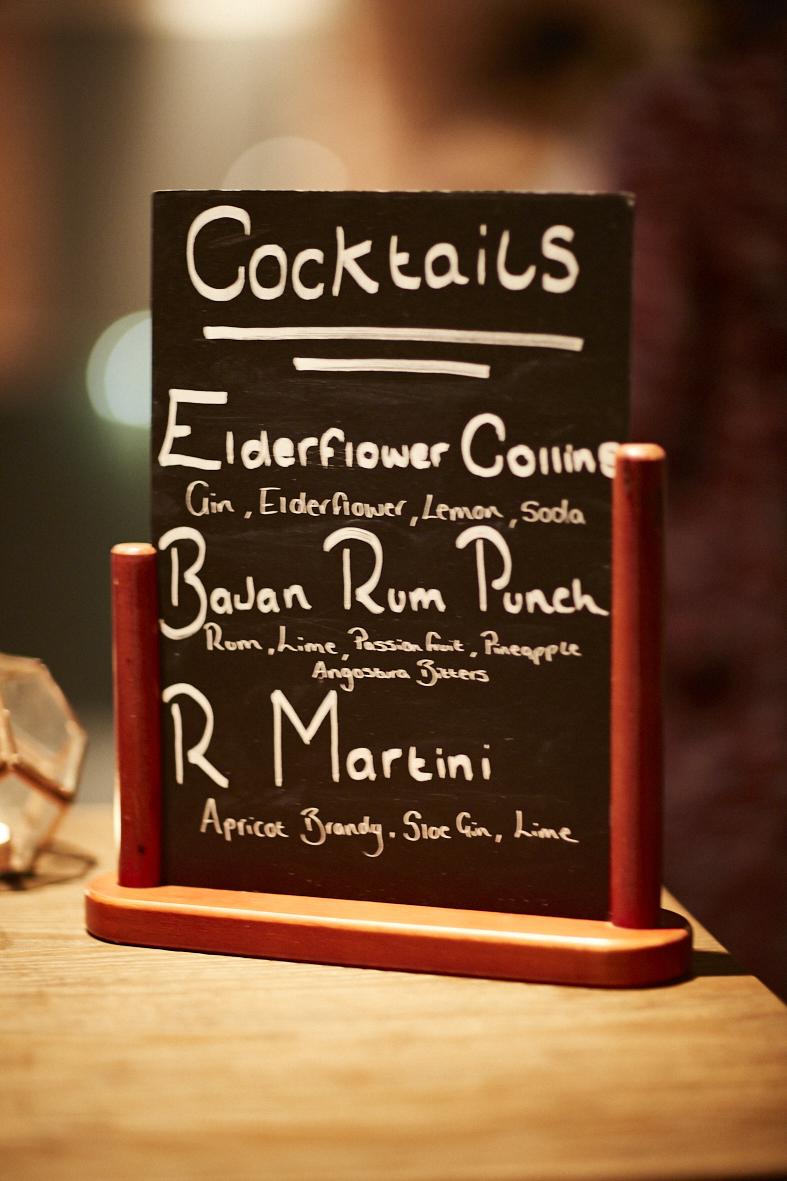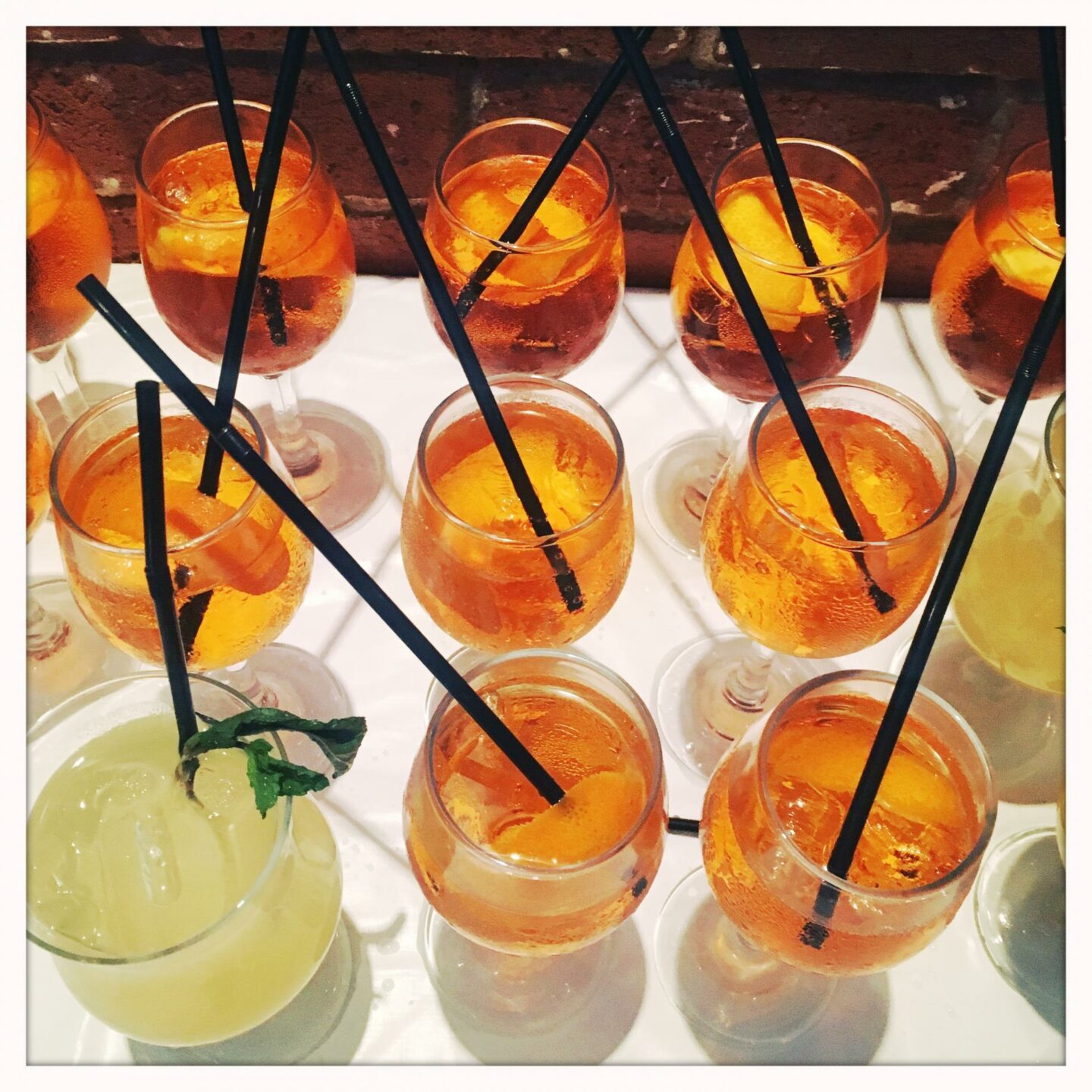 There was plenty of choice for drinks, from the welcome Aperol Spritz or Rum Punch mocktail, to the cocktails at the bar of Elderflower Collins, Bajan Rum Punch and R Collins. I love elderflower, so the Elderflower Collins was a delicious no brainer. And if you weren't up for a cocktail, the bar was stocked with whatever else might take your fancy. And, all of course, gratis. Merci!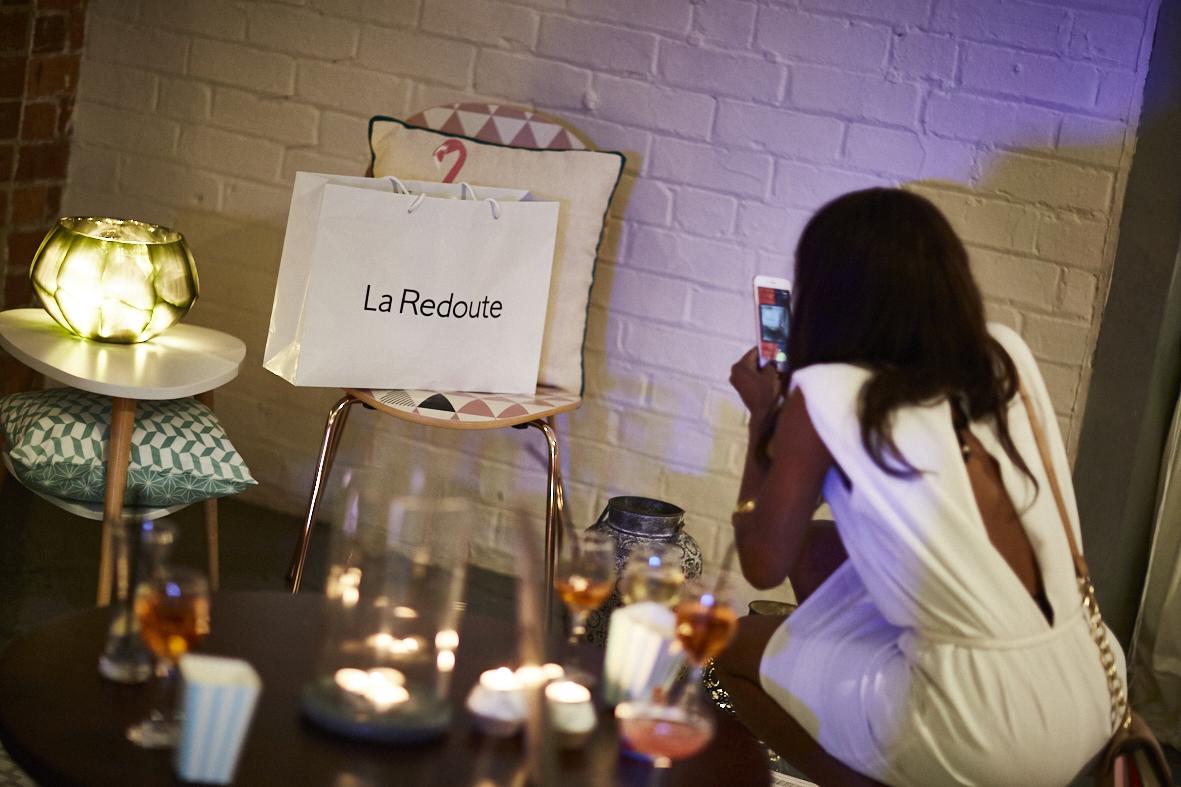 What was in our goody bags
Either a gorgeous beaded bag or a practical, yet stylish and on trend  backpack. My beaded bag will be beautiful for the festive party season.
Metcalfe's Skinny Popcorn – you know I love this, it's in my How to survive being sick with a baby.
Champions Chews – think miniature Wham, fruit salad, etc. Retro favourites. Yass!
Cruelty free and vegetarian standard Face and hair masks from 7th Heaven
Fin.
So, what can I say, the La Redoute Summer Party was amazing, search for more via #LRSummerParty. Lots of thanks are needed: Thanks La Redoute for having me, thanks to the fabulous PR team who worked hard to make it such a good night, thanks to my new blogger friends who made me feel welcome. Especially Dash at Mode-Lily and Charlotte at Crunch Corner who kept me company all night – do check out their blogs! :o)
I cannot wait to wear the dress again and also test out my gorgeous new bag. Of course, that means I'll need a night out – shucks, I think I can manage it!
So what happens at the La Redoute Summer Party? A lot. What an amazing night and what gorgeous clothes for me to wear and be inspired by for this coming season and beyond. I'm so happy to have been introduced to the La Redoute Home range, too.
So, do follow La Redoute on Twitter and check the clothes and homeware out online: La Redoute
À bientôt (see you soon!).
Kat x
Follow Kitty & B: Twitter | Facebook| Instagram | YouTube | Snapchat (KittyandB| Bloglovin' | Pinterest
Have you been to a blogging event? Also, have you shopped with La Redoute? I'm nosey, let me know what your best find was!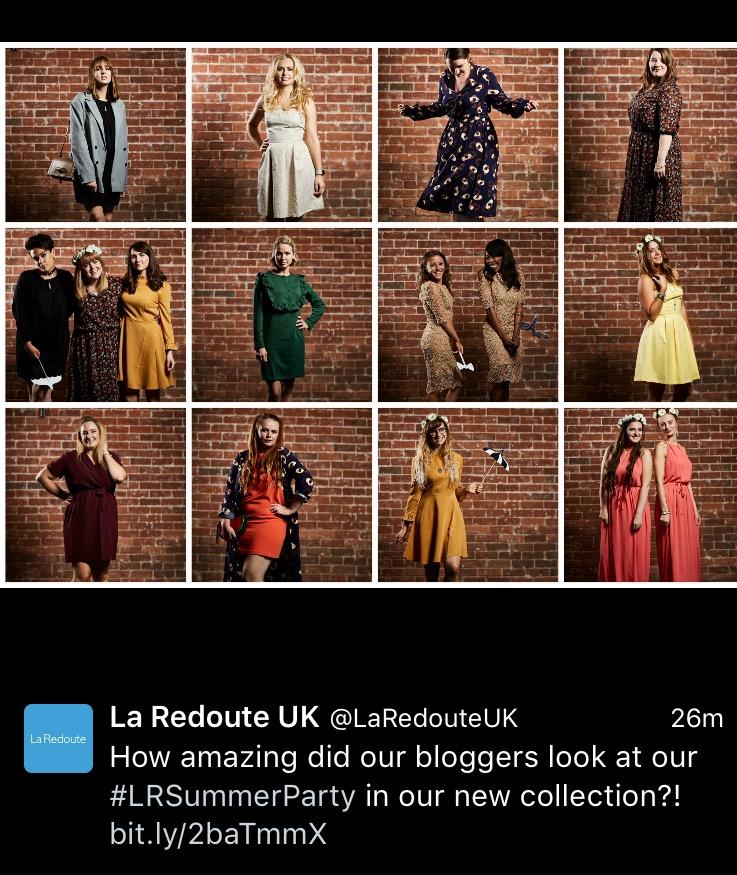 I've linked up with #mumsthatslay | #iwillwearwhatilike | #brilliantblogposts | Classy Monday | Hello Monday | Shoe and Tell |#EatSleepBlogRT