5 alternative French manicure styles to elevate your nail game
5 alternative French manicure styles to elevate your nail game
F  French manicures or French tips are undoubtedly the most classic nail style. There's a reason why they're perennially and globally popular. But, right now, that classic style is seeing an injection of oh la la, with so many alternative French manicure styles serving the classic with a twist vibes we love.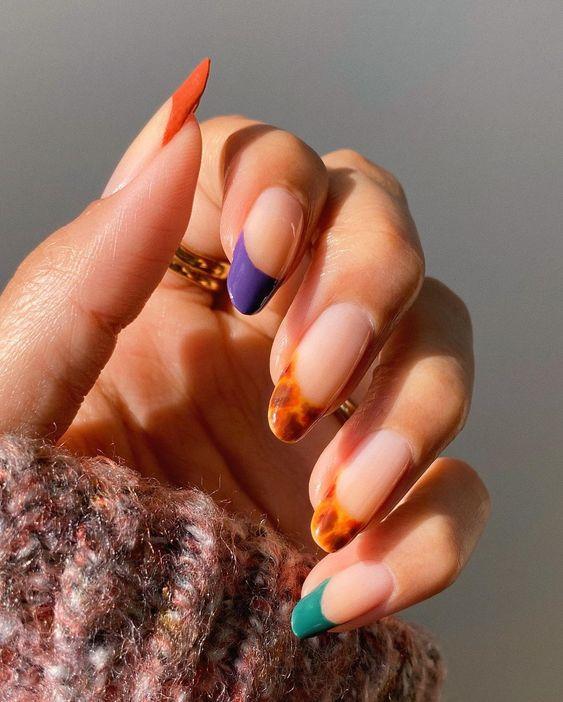 Alternative French Manicure Styles
Look 1  Neon Fluorescent French Manicure
The neon fluorescent French tip look is colourful, fun and striking and can be easily recreated in an affordable and cruelty free way.
These fluro French tips that I found on Instagram use affordable and accessible Barry M nail polishes. Barry M is a cruelty free brand that I've talked about before in my cruelty free full face of affordable make up post. That was my first time trying out their make up, because for me as a teen Barry M was always that go-to nail and not makeup brand. But clearly they're still going so strong in the nail game!
Look 2 Pink Ombre French Manicure
The pink nail tips have it! Bright or subtle, it's a really feminine alternative. If you have more than one shade of pink, then the ombre or gradient pink nail style is one to try.
Look 3 Rainbow French Manicure
Rainbow French manicure is the next step from the coloured nail tips, with a different colour on every nail tip. There are so many fun ways to do this from a simple look, to a negative space to a rainbow ombré.
Look 4 Back to black French Manicure
As we know, traditionally a French manicure is with a white tip. And as we've seen so far with these alternative looks, colour can look great too. But for the more understated of us, let's look at some chic,  muted neutrals nails, starting with black.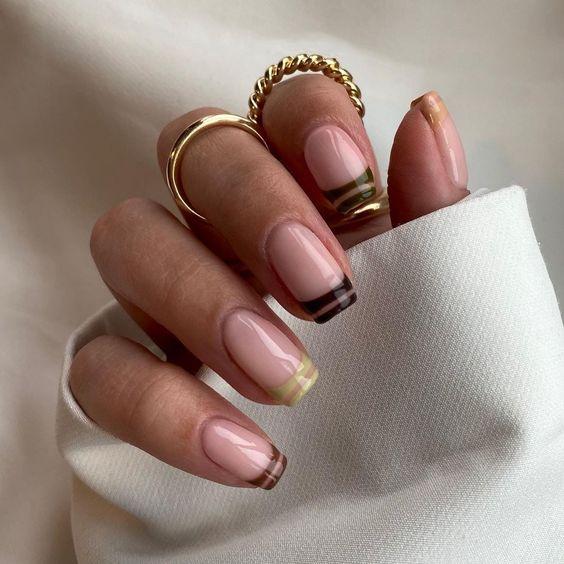 Look 5 Subtle Style – Brown French Manicure
Brown French manicure tips are a deliciously sophisticated alternative style. Take it up a notch with different shades, add some stripes, incorporate some animal print, or create a gradient effect.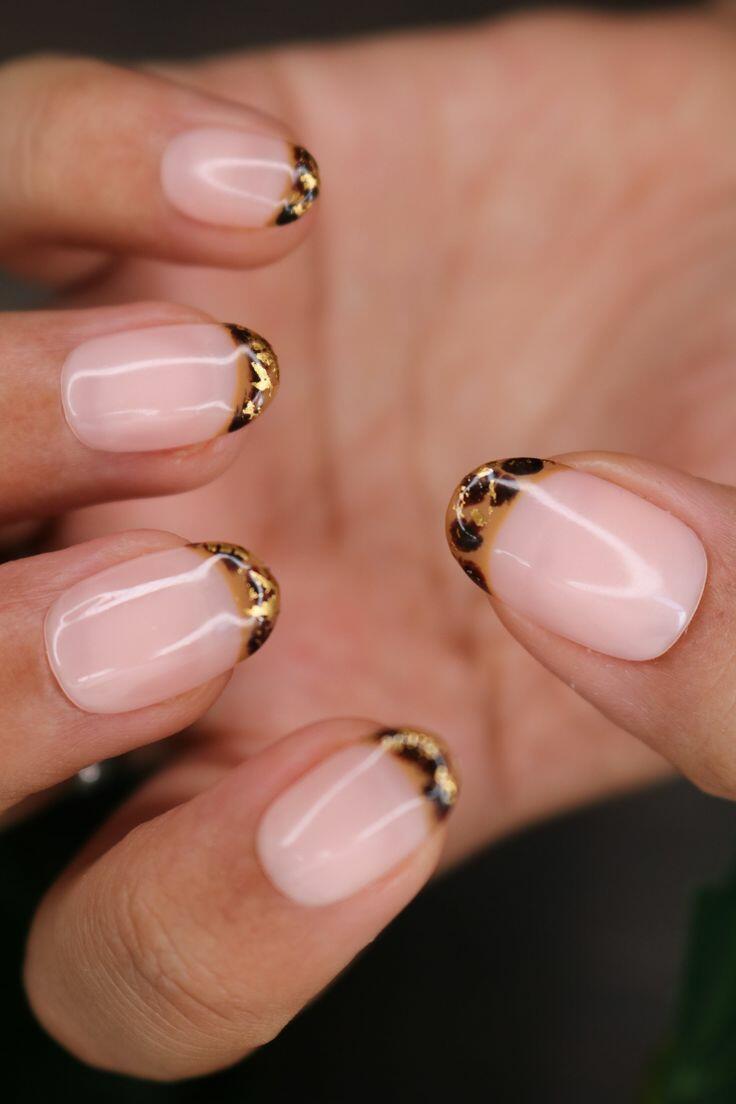 So, there you go – ideas to take to your nail technician, or to try at home..! As you'll know, I've been moving to cruelty free skincare and beauty for some time, so the nail polishes I've suggested are all cruelty free. If you want to see more on the cruelty free skincare, makeup and general beauty, check out the cruelty free page. Also, have a browse through our the Shop page where I try to add what we've been buying and recommend.
Kat x
Follow Kitty & B:  Pinterest |Instagram | Twitter | Facebook|   YouTube | Bloglovin' |