Culotte Jumpsuit | A New Look + #giveaway
Culotte Jumpsuit | A New Look + #giveaway
The Culotte Jumpsuit
Here I am again, experimenting with the culotte.  The last post featured the denim culottes. There's also a giveaway running over there. This time it's the turn of the culotte jumpsuit.
I am a massive fan of jumpsuits, playsuits, or adult rompers as my friend calls them (but let's leave those shenanigans for late night Channel 4!)
They fit my shape so well and because they're all one, they are really easy to throw on and seem to eradicate that problem I have with small waist, big bum and the endless search to get things to fit well around the waist but accommodate my shapely (yes, that's a better description!) bottom.
One of the other things I love about the culotte jumpsuit or playsuits is that you can have the look of a skirt, but if it's a bit breezy, they preserve your modesty - no Marilyn Monroe style wardrobe malfunctions!
Jumpsuits perennially feature on the fashion radar with so many  different styles for all seasons and occasions which can be as girlie or as tailored as you like. As I'm not a big wearer of jeans, they are my item of preference,  so much so and I have almost lost count of the amount I have.
And, this new culotte jumpsuit is just giving me life!
I find the culotte style really flattering and it's a trend that's getting bigger and bigger and one I'm really running with at the moment, check out  the  look with denim culottes and summer bomber jacket here
♦
A New Look for Breastfeeding
Shopping in New Look recently has been part of me venturing onto online stores of brands that I used to shop when I was (ahem) younger and that  I haven't shopped at for some time. I have to say, I'm impressed with the range. 
Yes, the fabric of this jumpsuit is unlined and a lighter weight. But, this is reflected in the price point and all the details and the cut definitely belie the price. Plus, for summer, who wants something to heavyweight anyway! And it has pockets. I love pockets! I think they're a sign of good tailoring and give a more polished look and also give me somewhere to put my hands (when I am hands-free). 
What gives it the ultimate cherry on the new(ish) mum cake is that you could definitely breastfeed in it. It has accessible button down front and you could always wear a cami underneath if you needed to keep a little extra modesty. I just wish I'd seen it sooner!
For an alternative, a v-neck or wrap style jumpsuit would work just as well for breastfeeding too.
In search for more of the same, I've found so many others with similar styles that it just goes to show how popular this style is for women of all tastes, shapes and sizes. 
♦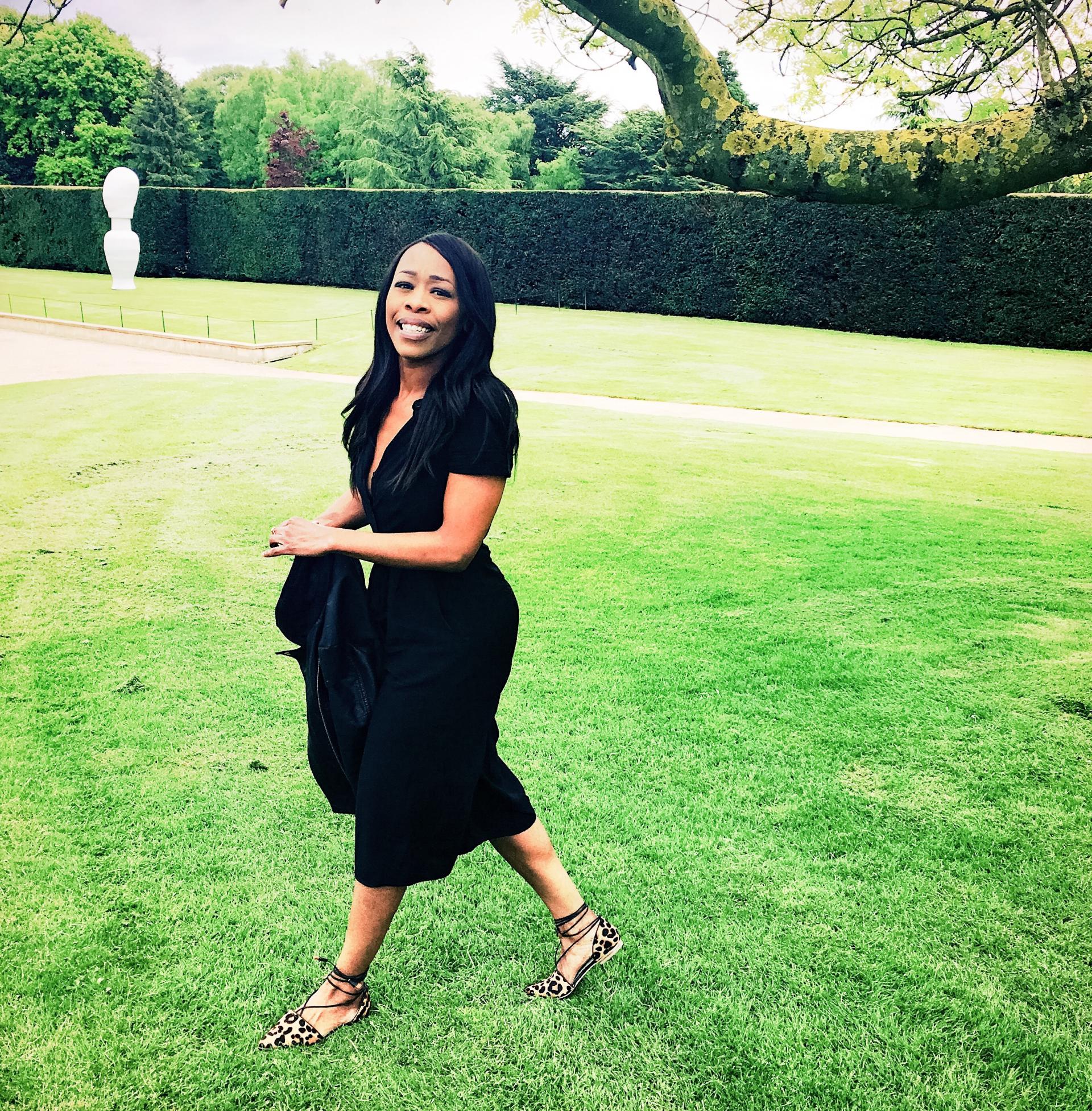 The Faux Leather Jacket
This jacket is everything and I'm loving it at the moment. It's a faux leather biker jacket with rose gold hardware. Rose gold!
I've been telling everyone and her husband (and kids!) about it and have had so many compliments. It looks amazing in its design and feels so good on. The eagle-eyed amongst you will have spotted that it's from M&S. But not just any M&S, it's from M&S kids, complete with a handy 'this belongs to label'!
So, if you're of small stature, give it a go.  I am 5, 2.5" and a UK size 6 and this is age 11-12 years. I know. It's ridiculous. How big are kids these days?! This style goes up to 13-14 years.  So, hot foot it over to the kids section and see what they have. No one will ever know. Unless you blog about it!
There are adult versions here that are great, without the rose gold hardware.
M&S are doing an offer until 17 June where you can get a beauty box worth £120 for £10 if you spend £40 or more. So, now would be good time to browse!
Talking of hot feet, I've finished the look with my gorgeous shoes from Boden! You may or may not know we have collaborated with on a few style posts. We are big fans of the baby range and we were way before we started working with them. From there, I got the amazing opportunity to choose a couple of things to style for some posts and I chose these shoes because I have been coveting them for a while - check our Pinterest! I mean I have been seriously lusting after them and they have not disappointed. I checked the reviews as I always do before I buy and they were great. Now, I know why: They are super comfortable, well-made and designed and just look beautiful on. I've worn them during the day and will be wearing them with a black maxi for a night out, too. And, so far, I have not worn them without someone asking where they're from. Definitely check out the rest of the range as they have loads of colours - red is my next favourite.
But, animal print is my thing and I can never (EVER) have too much!
They're on sale now, so check out the sale and don't forget my other post on why I may be over 30 but I will still keep wearing animal print. Despite what a silly journo said!
We hope you like this look, I'm loving covering more style posts - with me actually in them!  I love fashion and so doing these types of posts have been a long time coming for me - I just needed to get my confidence up! There's a YouTube LookBook with this outfit and some other great pieces to pick up in the sales, so be sure to check out our channel.
What about you? What new (or old) pieces are you wearing that are making you feel fab? Have you experimented with culottes or culotte jumpsuits? Where do you find the most flattering ones? 
Kitty & B x
Follow Kitty & B: Twitter | Facebook| Instagram | YouTube | Snapchat (KittyandB)| Bloglovin' | Pinterest
This giveaway is run independently by Kitty & B. It's open worldwide, but just remember, you may have to pay customs duty. The giveaway is being run impartially using Rafflecopter and eligible entries will go into the pot and will be chosen at random by Rafflecopter. We'll announce the winner within 72 hours of the giveaway ending.
If you'd like to win this jacket, which fits a size 6-8. But, it's from the kids' section, then tell us what What new (or old) pieces are you wearing that are making you feel fab?
Summary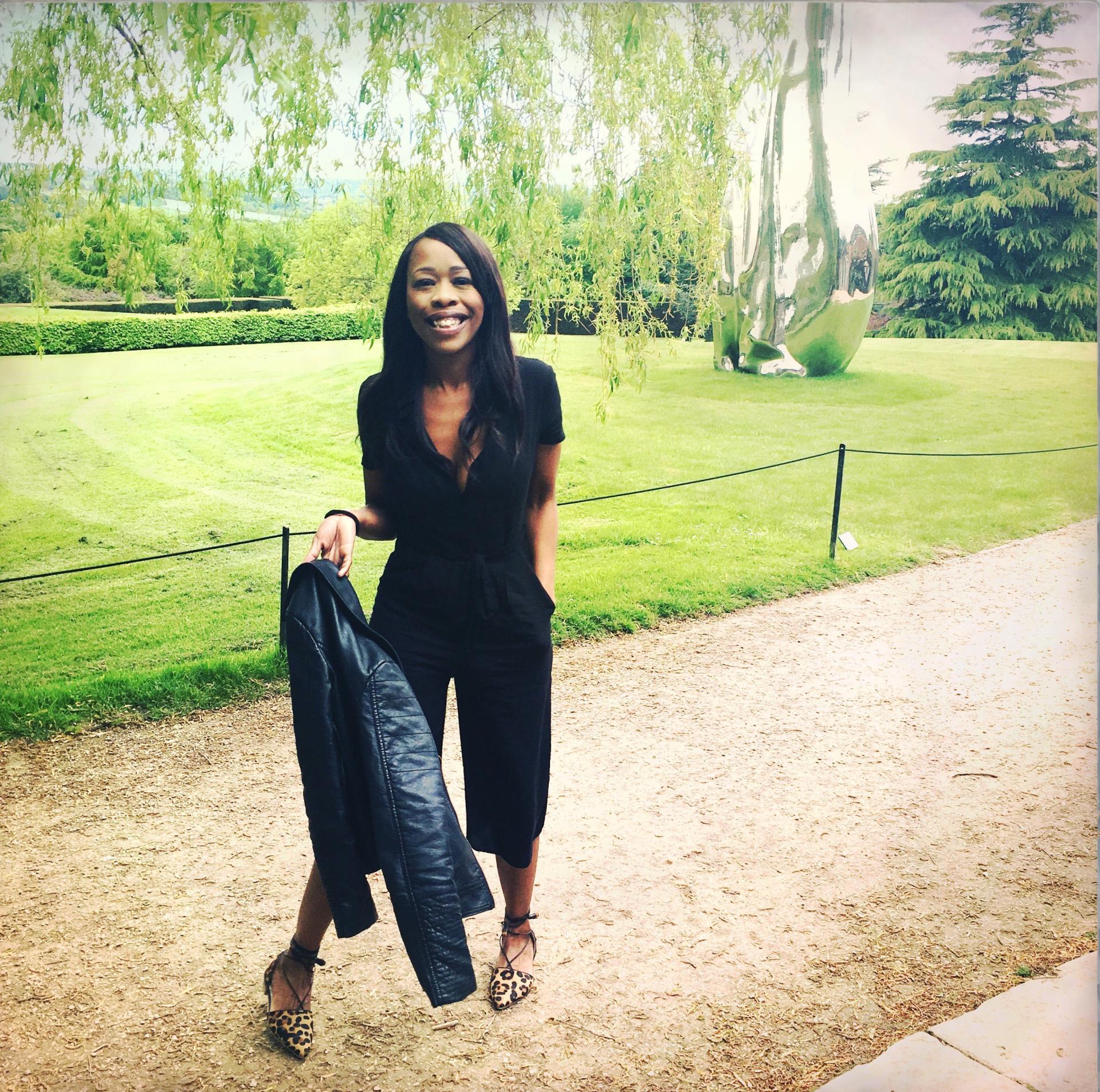 Article Name
The Culotte Jumpsuit| Stylish and perfect for Breastfeeding
Description
Why you should be wearing a culotte jumpsuit this Summer 2016. If you're looking for something comfortable, stylish, breastfeeding friendly and completely on trend, a culotte jumpsuit is for you!
Author