The Ultimate Designer Shoe Dupes
The Ultimate Designer Shoe Dupes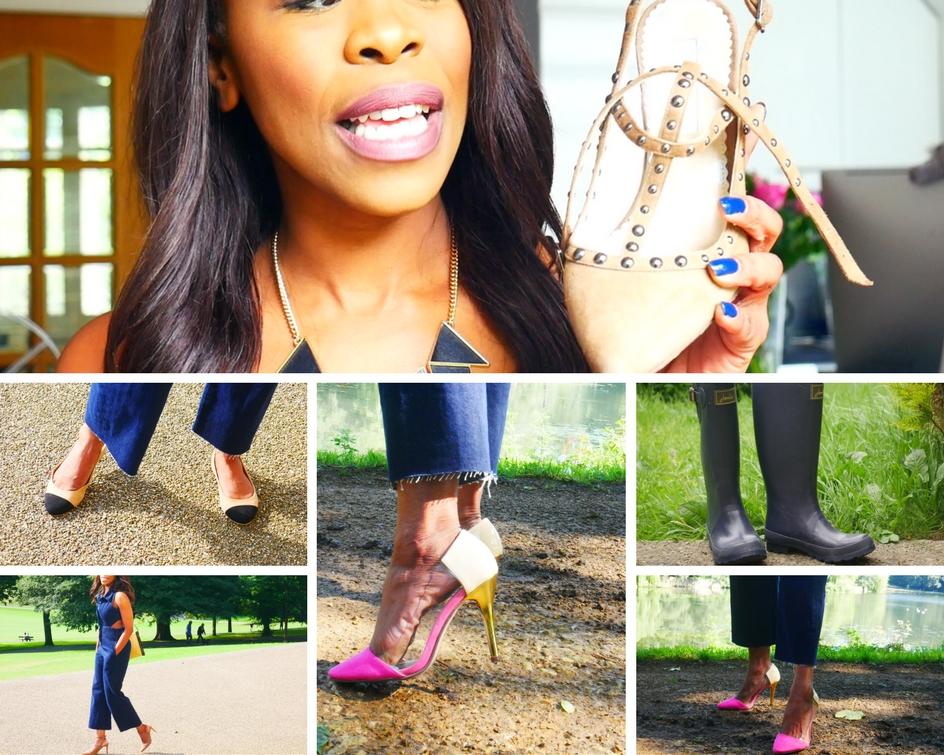 Designer Shoe Dupes| £8 - £41
I filmed a Shoe Haul recently and it struck me that actually I should have done it as designer dupes. Unfortunately, I accidentally deleted some footage (waahh!)! But, all is not lost as I decided to re film and make the focus affordable designer shoe dupes.
I love how the high street and online retailers pick up designer trends and make them accessible to everyone and I have found some amazing designer dupes that are £41 or less. So, there's a Valentino Rockstud dupe for £41, a Chanel dupe for £8, a Gianvito Rossi dupe for £16 and, a little random, but a Hunter wellies dupe for £39.95 (I got mine for £16.95 in the sale, see the post: Joules Sale Haul)
The main designer shoe dupe that inspired me was the ones that I get the most love for and that I have written about twice already on this blog: Valentino and Chloe vs Boden and Very and also Chanel and Rockstud inspired modern vintage chic.
I also have to give a shout out to Kapinda as I found the Chanel dupes over on her blog: Kapinda Butler. Thanks my love!
A new YouTube video at last!
So, I've put together a lookbook and a bit of chatty haul and styling video so you can see the 4 shoes that I have picked out to showcase - as I said, they range from £8 to £41! Considering their designer counterparts retail up to £680, I am pretty pleased!
Because I love you so much, I've done a bit more digging and I've also linked alternatives to the ones I have, which are below. Enjoy!
Hopefully you've noticed that I've changed my camera after I had a bad time with the Nikon D3300. I took it back (3 times) and now I'm using my new 4k bridge camera that I absolutely love and it is a dream to film with. So, let's hope I can be a bit more consistent with uploads now. Let me know what you'd like to see on our YouTube channel and I'll pick the most requested to film.
Click the cog to watch in HD, as it looks so much better when you do!
Gianvito Rossi Dupes and Originals
Hunter Boots and Dupes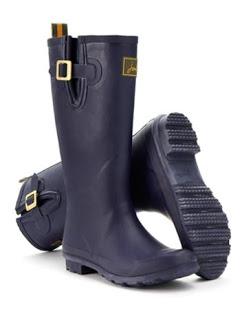 There's a Hunter Sale on, with boots from £39. Otherwise, here are some originals.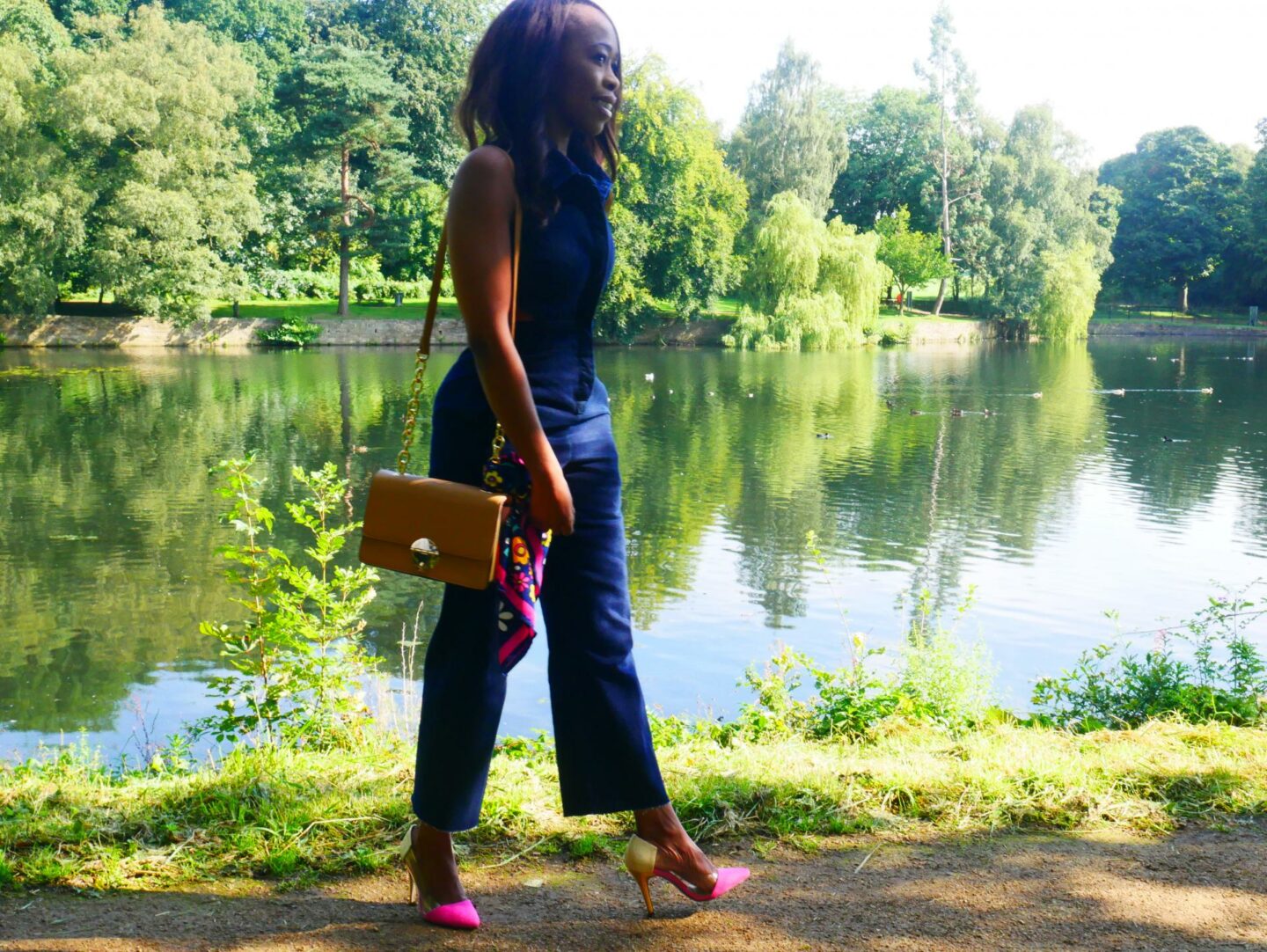 What I'm wearing in the video:
Denim Jumpsuit
Lace cami
Bag colourblock
Necklace
Black/Tan bag (OLD)
Scarf: Old, but lots of alternatives from £4.50 from Lush, which is where it's from.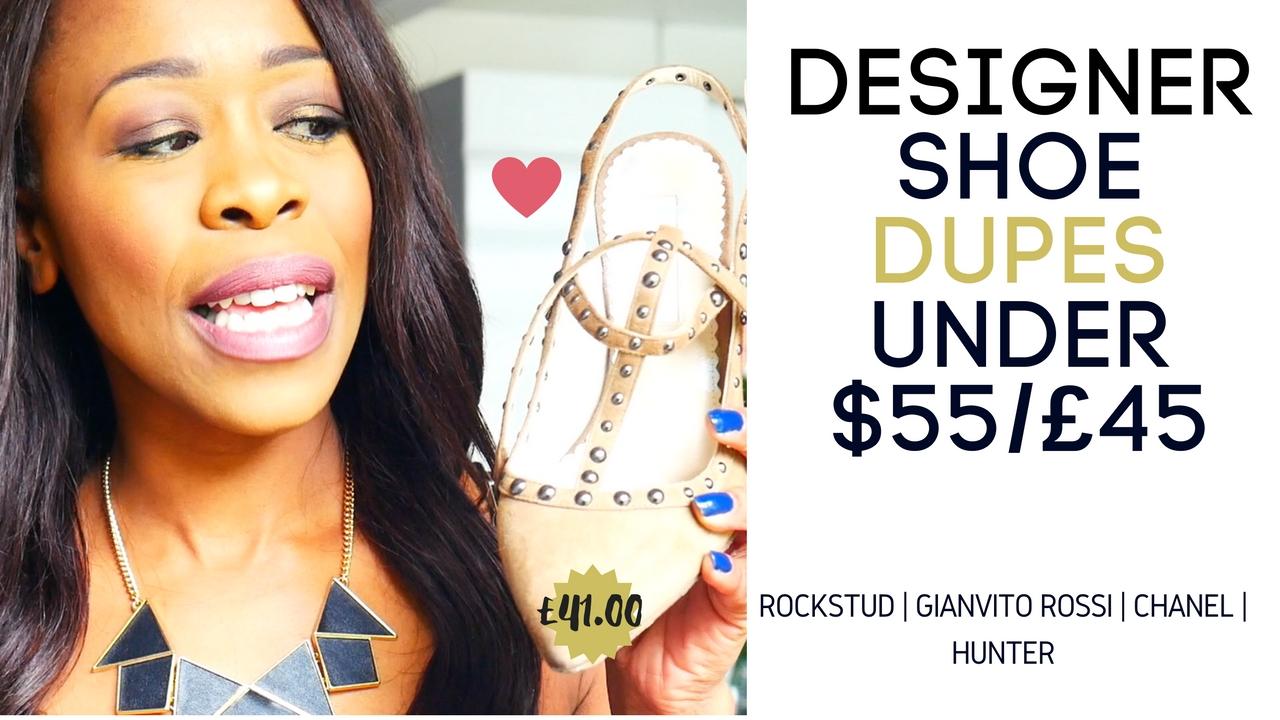 The music
I found the awesome music on Soundcloud and got permission to use it:
www.andrewapplepie.com
soundcloud.com/andrewapplepie
www.andrewapplepie.bandcamp.com
Follow Kitty & B: Twitter | Facebook| Instagram | YouTube | Snapchat (KittyandB)| Bloglovin' | Pinterest
I'd love to know which are your favourites? Have you seen or blogged about any other great dupes? Let me know! x
I've linked up with #mumsthatslay | #iwillwearwhatilike | #brilliantblogposts | Classy Monday | Hello Monday | Shoe and Tell |#EatSleepBlogRT| #MMBH | Your YouTube
Summary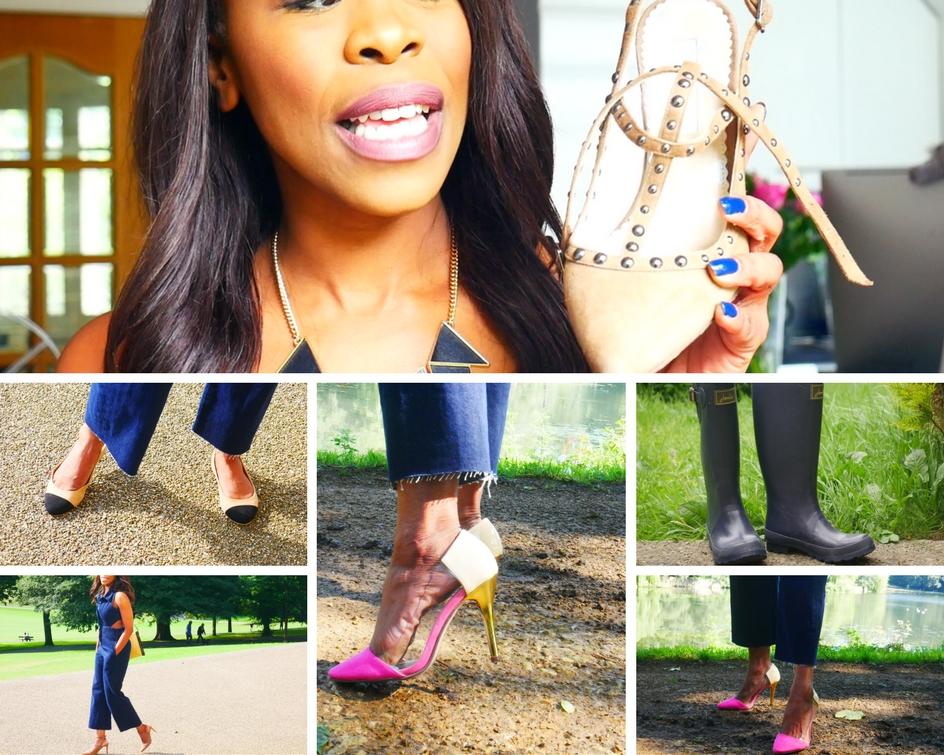 Article Name
Description
This post and video is 4 awesome designer shoe dupes from £8-£41! Rockstud dupe £41, Chanel dupe £8, Gianvito Rossi dupe £16, Hunter dupe £39.95!
Author