How to Wear Polka Dots
How to Wear Polka Dots
Trends: Polka Dots
Polka dots are one of the key prints always on trend for Spring, Summer, Autumn and Winter. They're a really versatile basic and look amazing mixed with floral prints, checks muted tones or rainbow brights. I love all the different ways to wear polka dots and there really is something for everyone.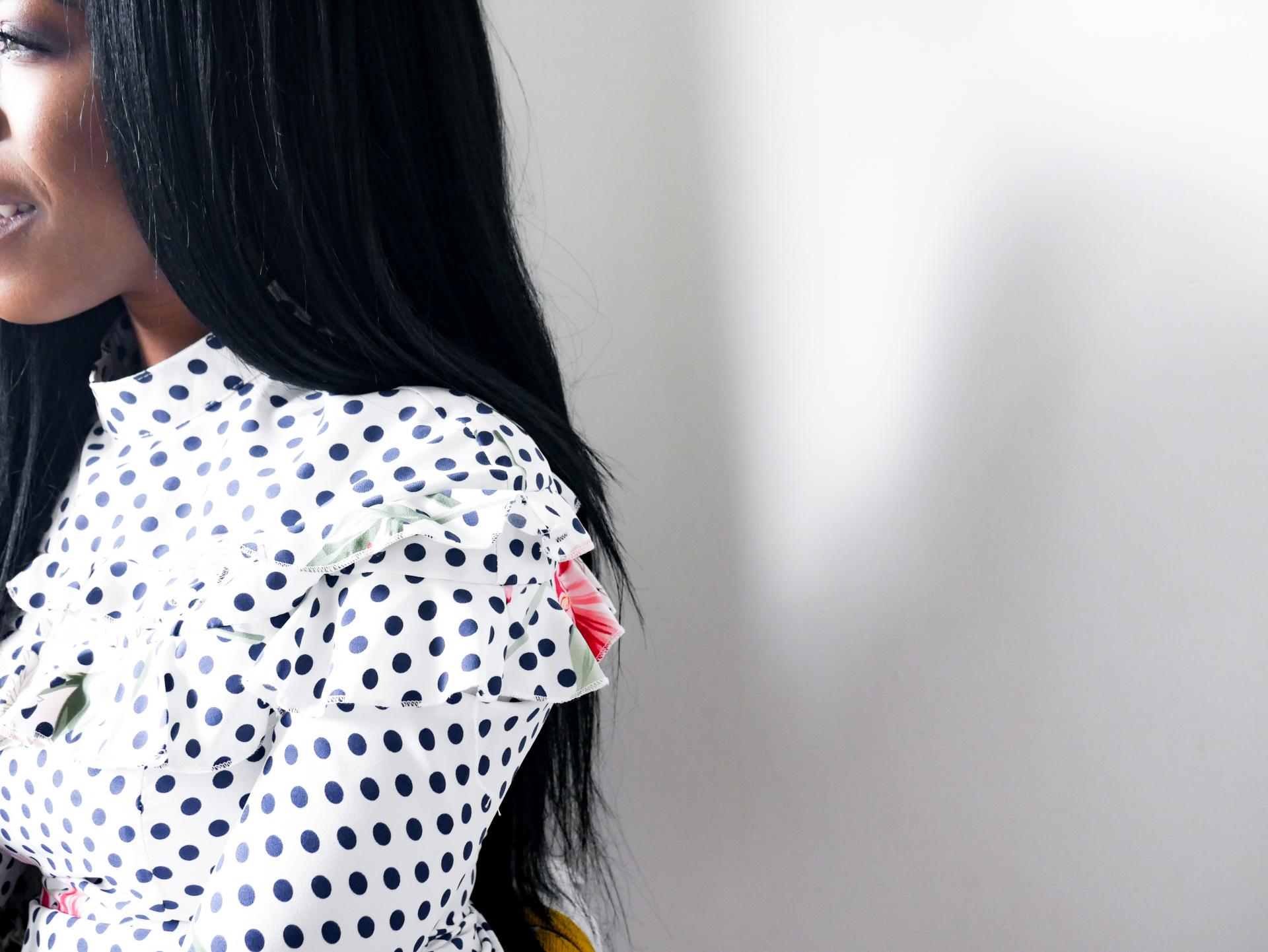 I'll admit polka dots are not something I've bought or worn in longer than I'd care to think about, but I can now be regularly (ahem) spotted in one of the fabric trends.  Yes, this trend has slowly reeled me in because although the look for today has grown-up, it still reminds us to have a bit of fun with fashion. And I like it!
How it differs now is that it has been given an upgrade, mixing with contrasting sizes and colours and the way I am loving, updated to fit the mixed prints trend that was all over the catwalks. Caroline Herera gave us lots of polka dot inspiration, and I particularly loved the two-tone polka dot dress with a nod to that reemerging 80s trend of puffball sleeves. We'll talk about the fact bum bags are back another time..!
So, it's finally Spring (hurrah!) and, of course, florals and pastels will be in abundance. Ruffles are also everywhere and all of them can be made edgier when combined with polka dots.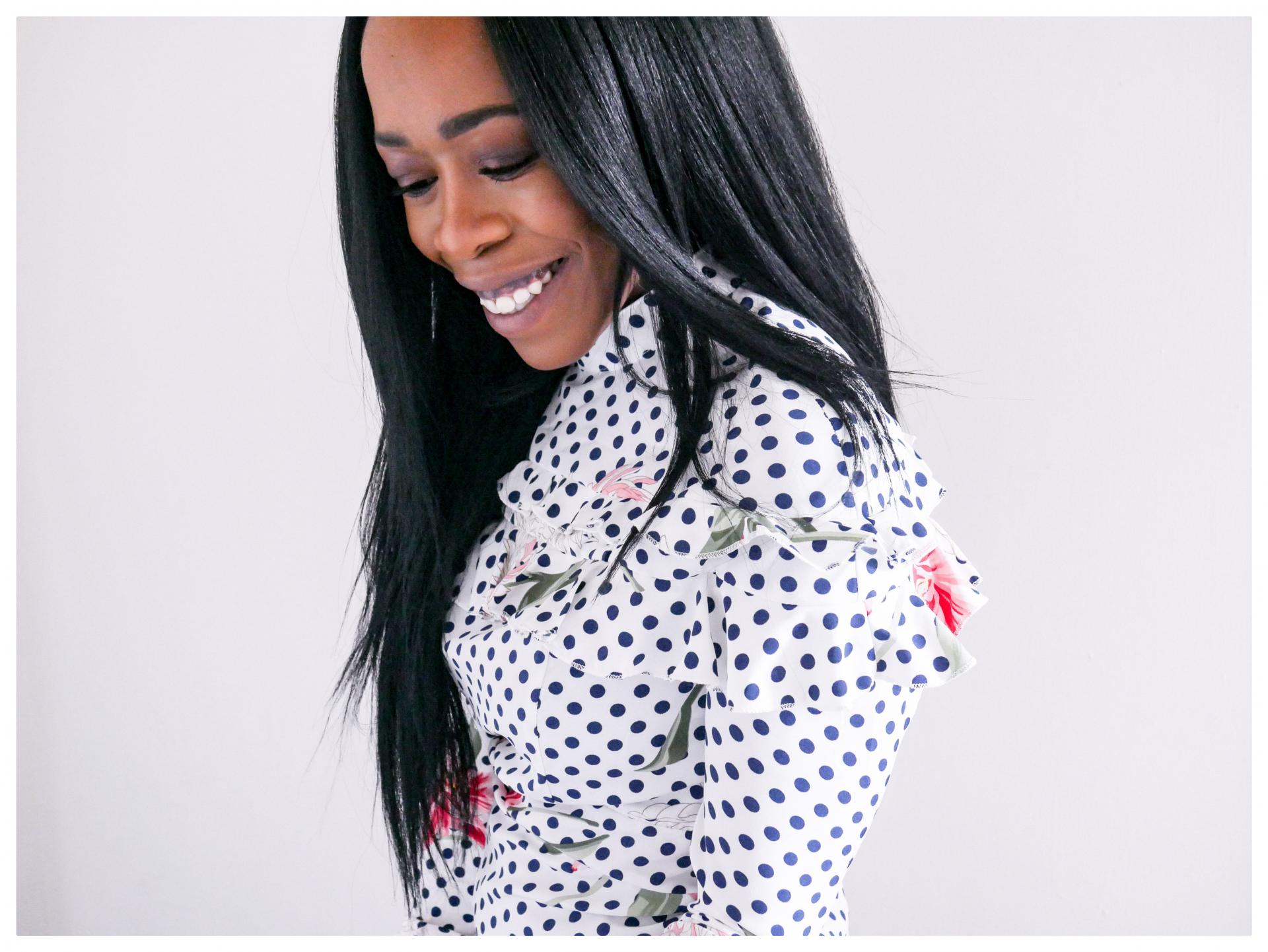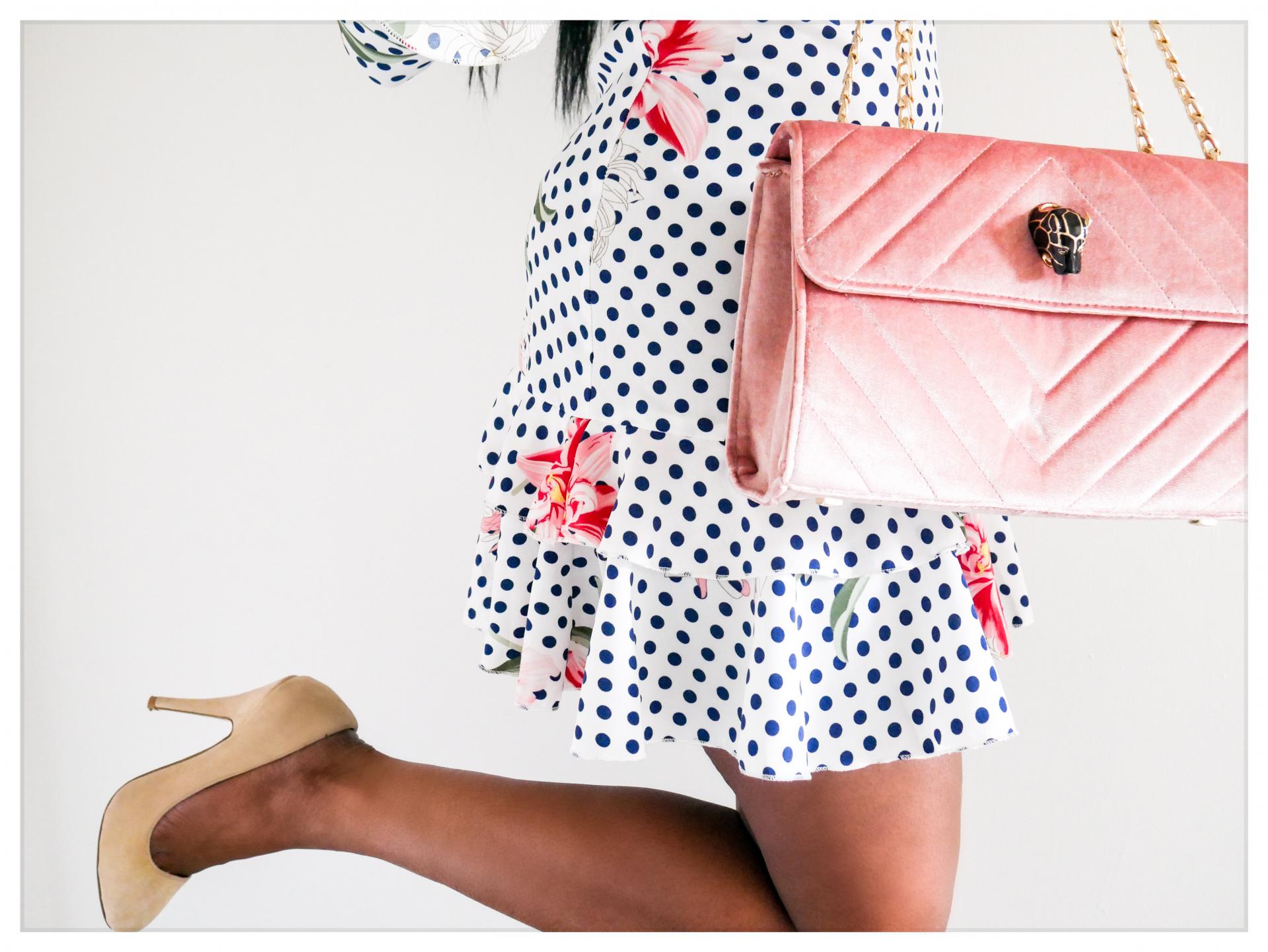 The dress I'm wearing encompasses so many key Spring trends, but I don't feel like I've rolled myself in a vat of trends and emerged looking like a children's entertainer. It just works. The detailing is striking, but subtle and a really good design for a wedding, summer party or a day at the races.
I've got my legs out again. It's contagious! I wrote about how one dress gave me the body confidence to dare to bare my least favourite part. And, here I am again!
But, I'm obsessed with over the knee boots at the moment and I love these peep toe grey ones which I got for £12! The colour and style goes so well. They're my current alternative to my winter staple – the ever-reliable opaque holdy in tights!
Inverted Black and White Polka Dots
Polka Dots with mixed fabrics and patterns
Mixed prints can be seen everywhere, so take things a step further by mixing your polka dots with stripes or with florals. The beauty of mixed prints is that you can pick out one colour and accessorise with it to your heart's content!
How to accessorise with polka dots
Polka dots look great accessorised with a solid complementary or contrasting colour. With mixed prints, it's easy to choose one of the colours and use that as your foundation palette.
Bloggers and fashionistas went crazy for the Cult Gaia bamboo bag last year and the style has been updated. . This £35 boxy bamboo bag is my take on it for this year. Admittedly, I'm not sure how it will look with all my toddler mum accoutrements inside it! But at least it will encourage me to pack a little lighter and keep things tidy!
I have had so many compliments on this pink quilted bag. It has all the markings of a much more expensive designer bag, but for a tiny fraction of the price. It's the perfect accessory for all things Spring and Summer fashion related and you can enter to win one below.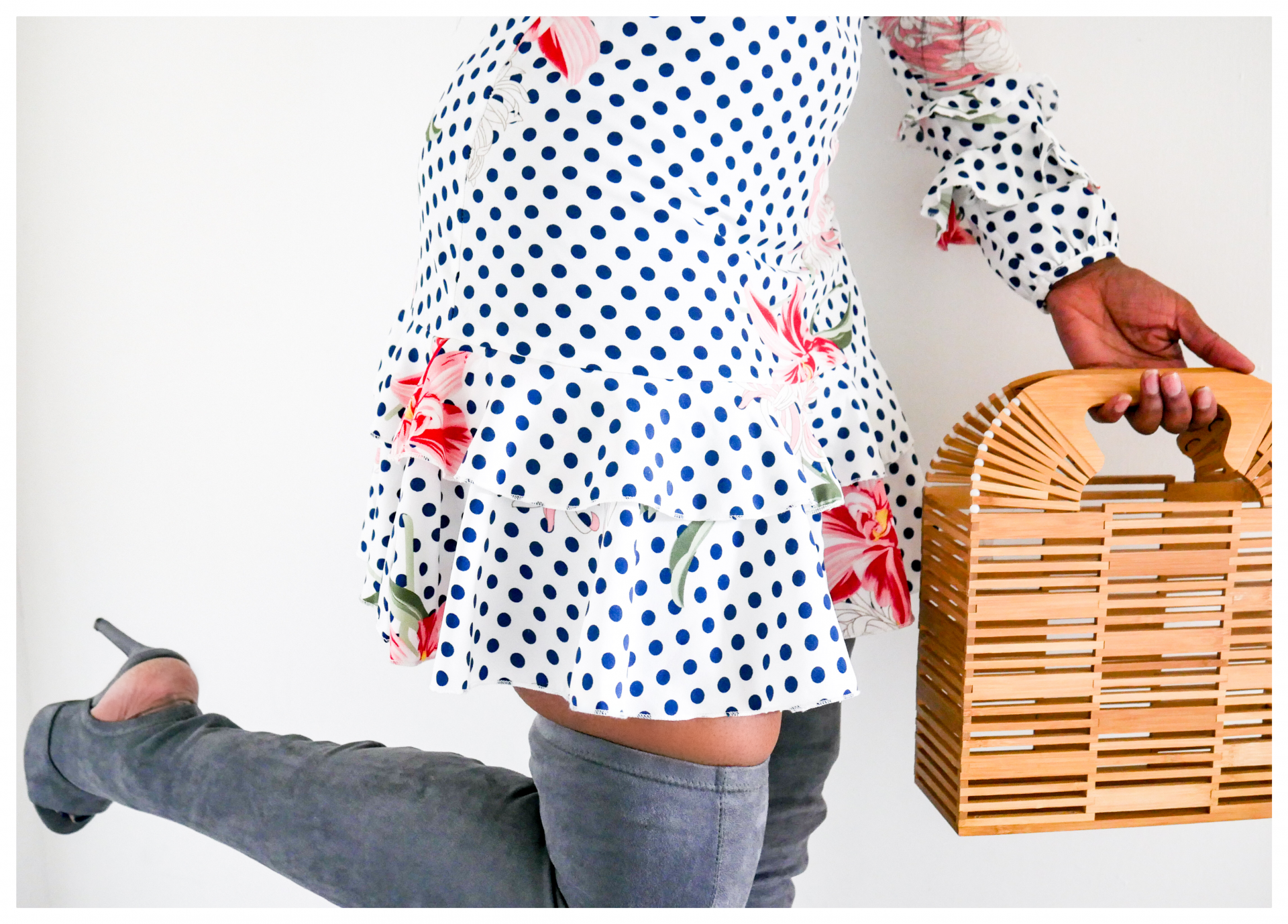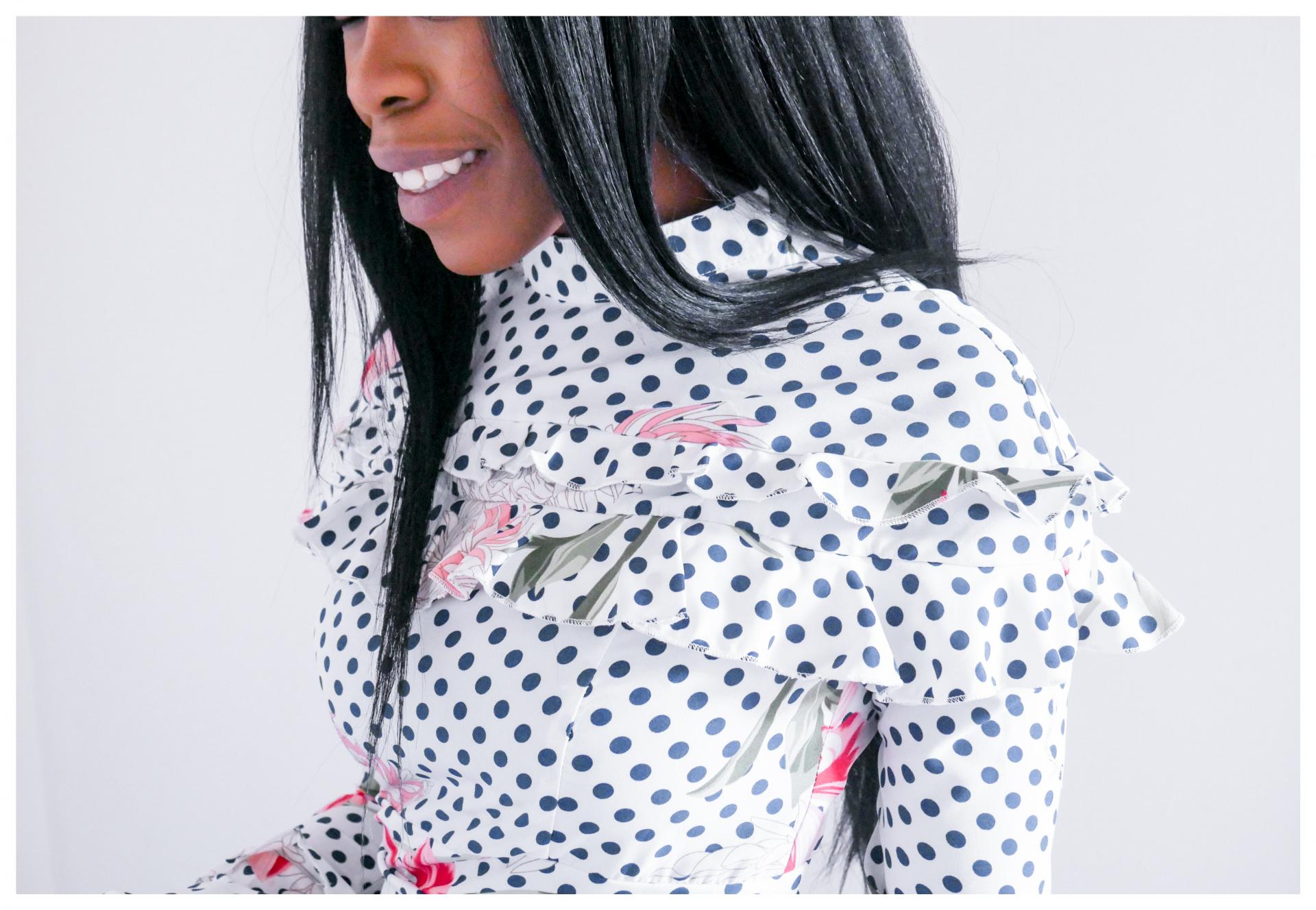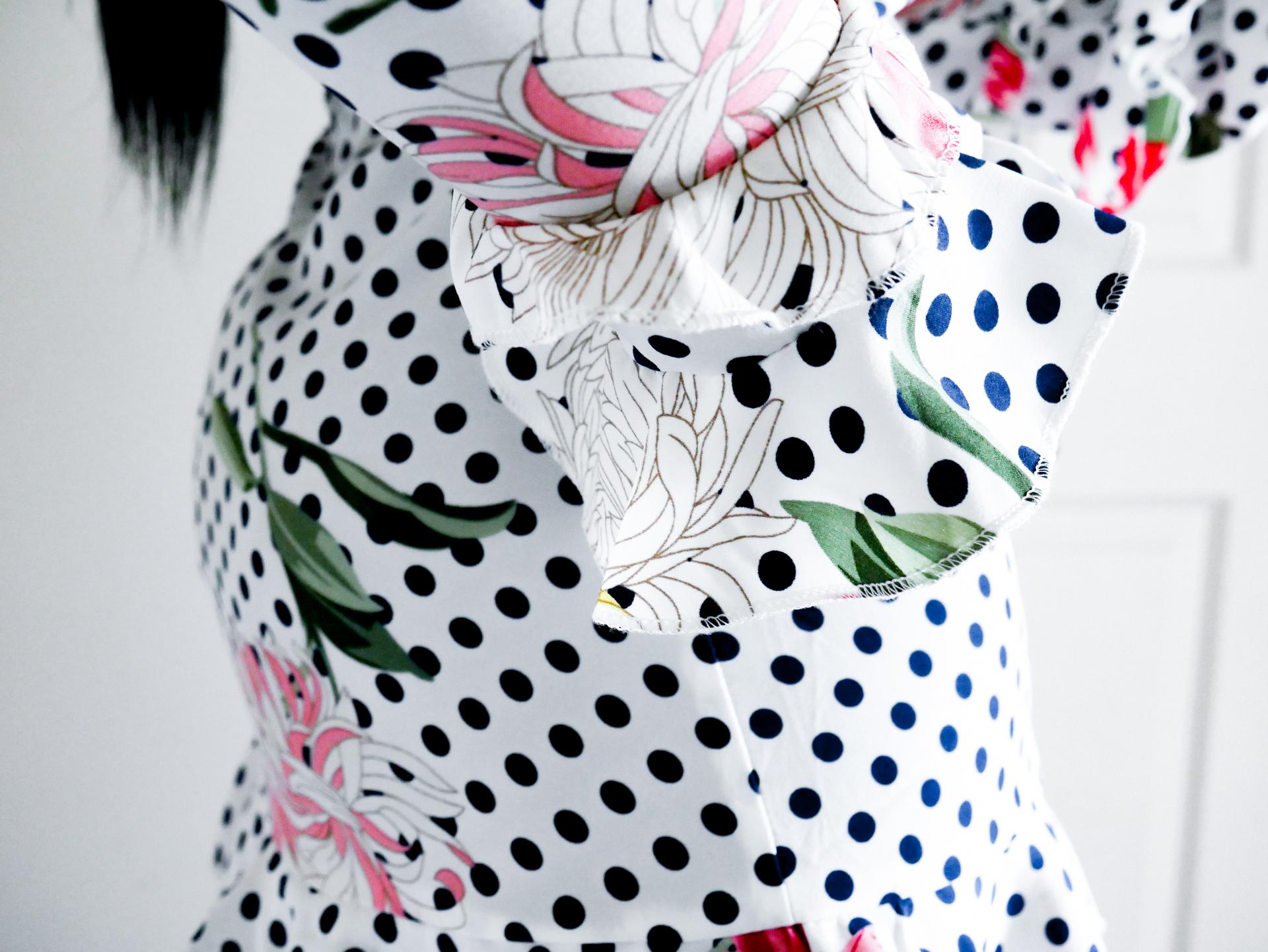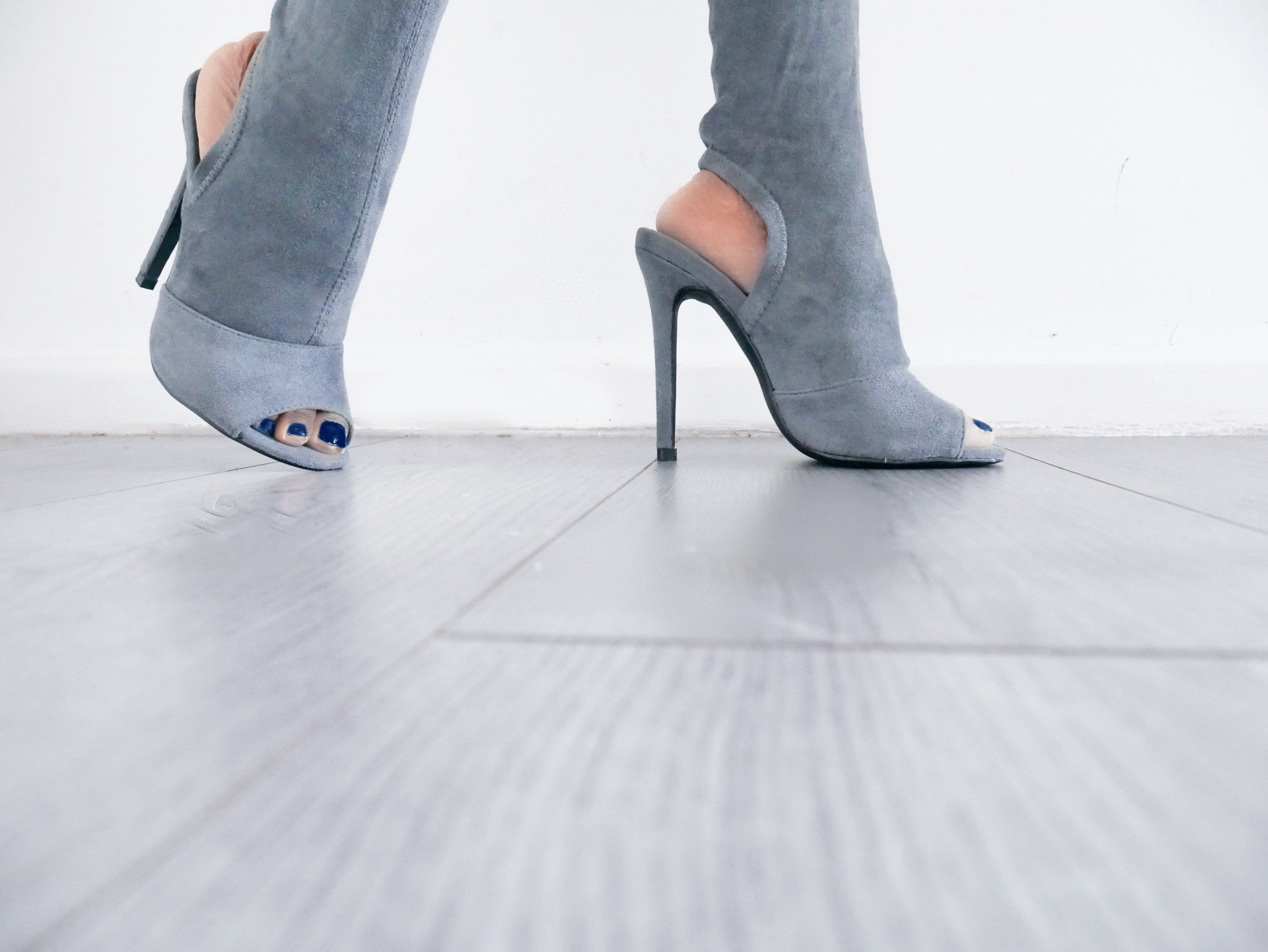 There you have it: Polka dots do not have to be scary and are actually a really wearable trend and that is the kind of trend I like! There are so many pieces that you can continue to wear beyond this season and that's where we get that all important longevity and cost per wear!
Have you been wearing polka dots or are you planning to? What are your favourite things to wear in Spring and Summer?
Follow Kitty & B: Twitter | Facebook| Instagram | YouTube | Snapchat (KittyandB)| Bloglovin' | Pinterest
I love this bag. So, I thought why not give you a chance to win one, too! You can enter below,  the giveaway is open worldwide and closes 15 April 2018.
Entrants will be added to our mailing list for spam-free updates on the blog, discount codes, and subscriber exclusives. All federal, state and/or local taxes, fees, and surcharges are the sole responsibility of the prize winner.