The Diaries of Robin's Travels | Kids' Travel Books
The Diaries of Robin's Travels | Kids' Travel Books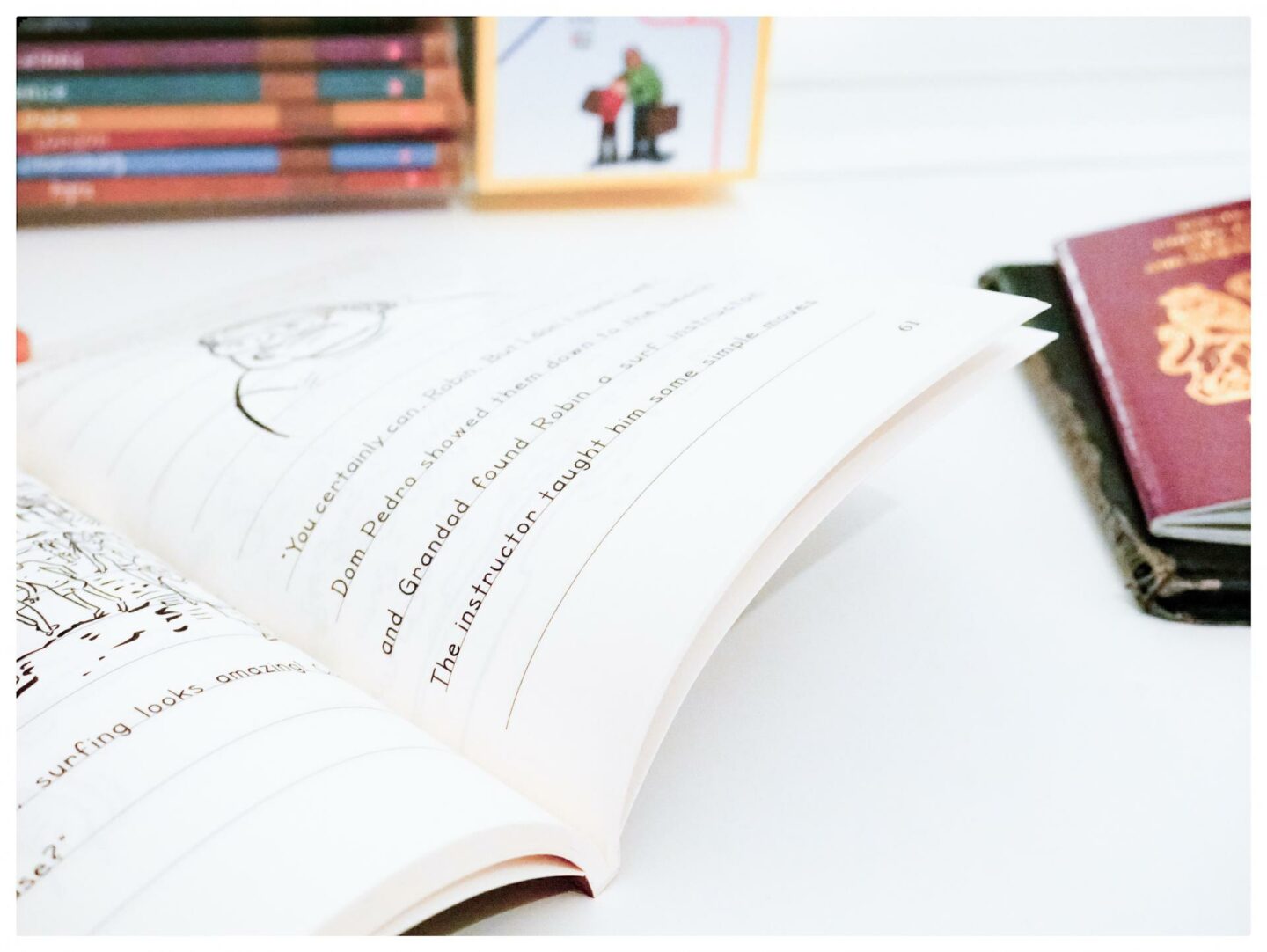 Take your child around the world without even getting on a plane
This last month or so we've been reading The Diaries of Robin's Travels – a collection of 10 books which document the adventures Robin and his grandad have travelling the world.
One thing I've always loved, and I'm glad B loves,  is books. I love big books, and I cannot lie!  We have so many and reading is very much a part of our day. Travel was one of my main hobbies before having B and were it not for the fact that it has taken 6. Whole. Months to get B's first passport, we would have set off on our travels way before we did, this Christmas.
I'm definitely that person who loves reading about the world and particularly about the places I'm going to visit or want to add to my bucket list.  And, I realise this gives away my age if you didn't already know, but before the internet really took off (remember those days?), you could always find me with my nose in an Encarta encyclopedia.
Fast forward a few (ahem) years and I have an extensive collection of travel guides which I just like to flick through and plan trips – fantasy and reality. So, when Sweet Cherry Publishing got in contact with us to review  one of their new publications, I chose The Diaries of Robin's Travels immediately!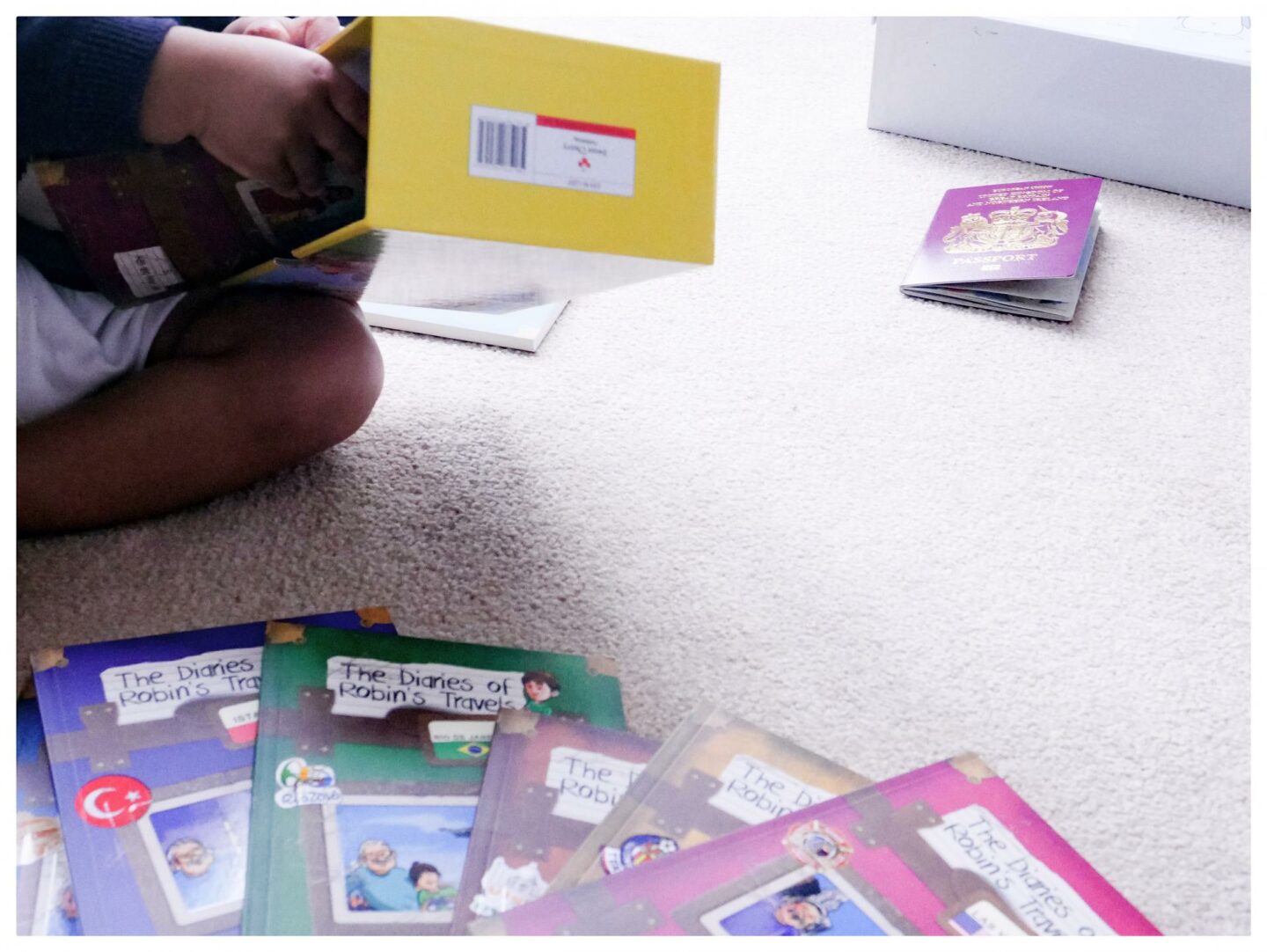 From Agra to Venice
So, what you get in this series is 10 books covering Robin and his grandad's worldwide adventures, that take them across the world from Agra to Venice. Or  from A-V! They take in Agra, Barcelona, Dubai, Istanbul, Las Vegas, London, St. Petersburg, London,  Rio de Janeiro and Venice.
You can buy the books individually or as a whole set.
As Robin and his grandad travel the world, they consult their tongue-twister companion: The Magic Talking Book of the World's Most Interesting People and Places. With a little magic, they're able to summon an historical tour guide, related to the places they're visiting. Their guide not only points out the all touristic hits, but they also give them some cultural and historical information and facts to boot.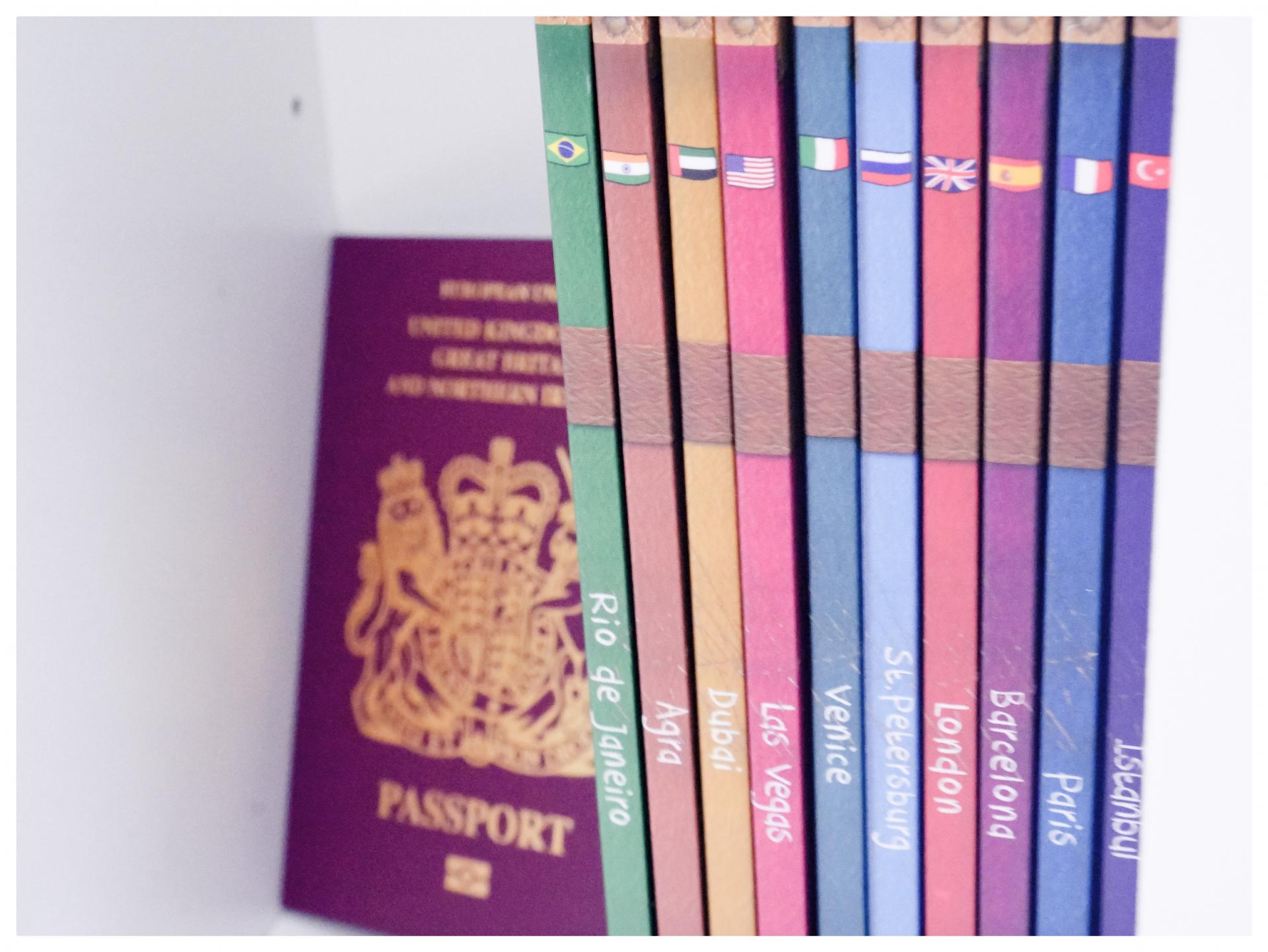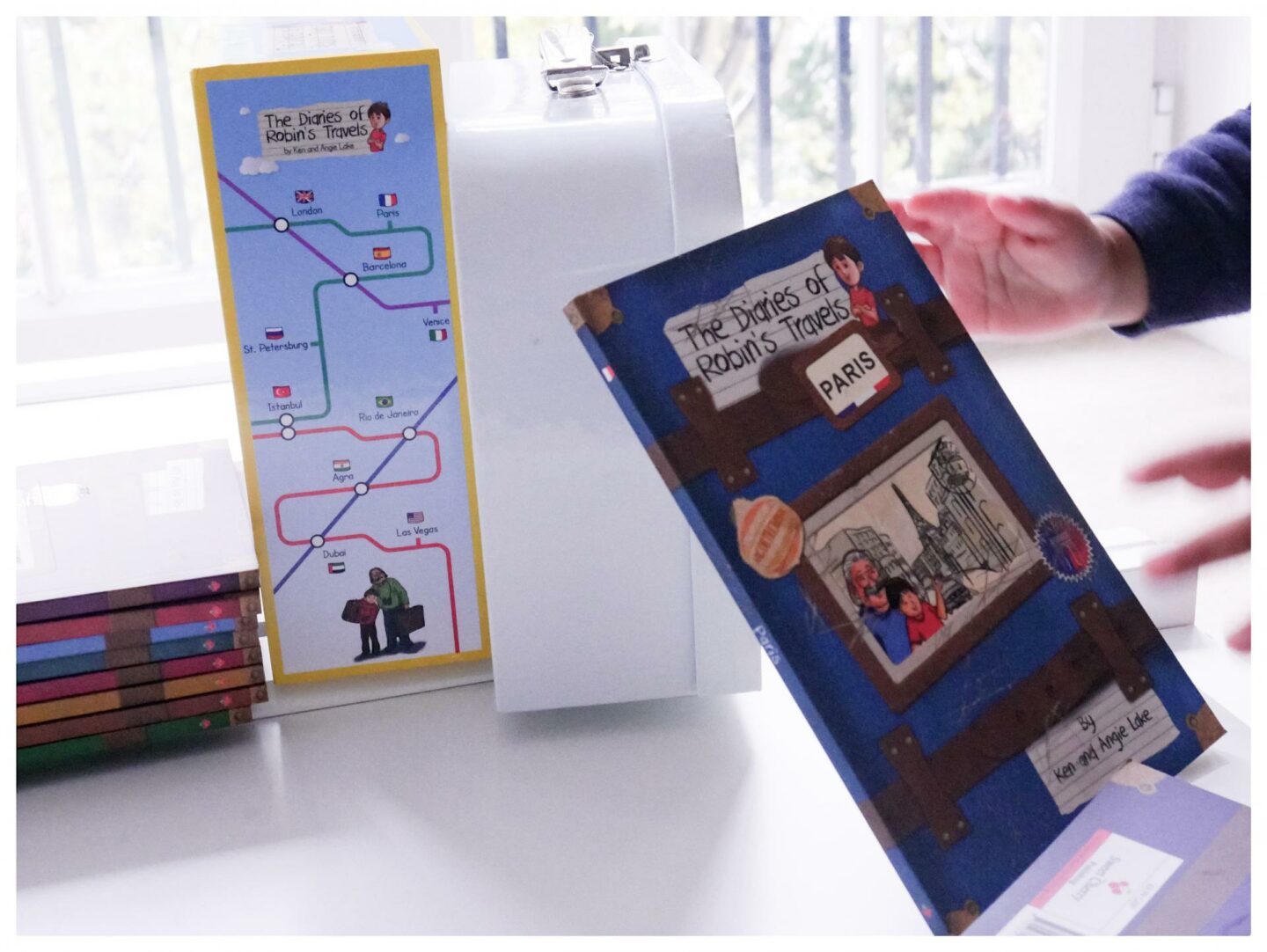 Though it possible defeats the object of the books, the detail and adventure stories, mean I could easily see these books made into a fun, educational television series. The whole story would lend itself so well to it. You could read along with the books and taking notes along the way.
Which, incidentally,  is exactly what grandad does. Moving through the stories, you notice that there are words in bold that are often spelled phonetically and/or that highlight some valuable information. These are also pointers and notes grandad has been making. So, you can flip to the back and they're all there as a kind of glossary, which is a great idea.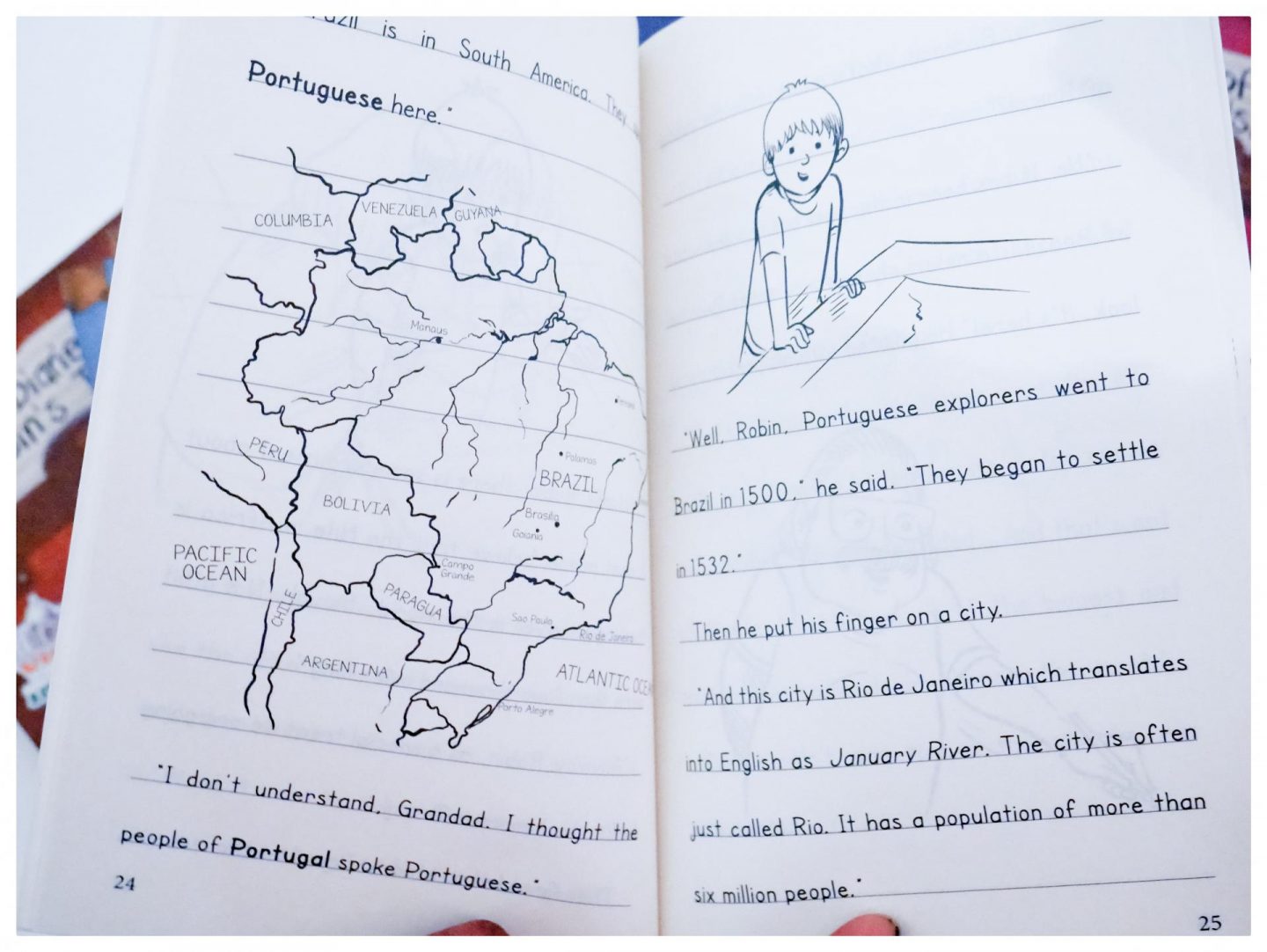 All the books use only black and white images, alongside maps, text and facts. I personally love the attention to detail and all the information neatly wrapped up in the story.  I think this is such a great way to learn about the world and found myself genuinely nodding with interest. And thinking, hmm, that's good to know, I'll make a note of that!
Who are they for?
It's for that same reason that  these books are too old for B, who is 1.5. Although the stories are colourful, the books themselves don't have any colour in the images inside. There is much more information and words than he's used to,  so it's harder for him to engage.
B was very excited when they arrived – we do love a new book. And constantly reaches for them. Seriously, he gets them (all) out every day and likes just flicking through. But,  he does tend to fidget after a few pages if we sit down to read them properly. So we do just that and stick to a couple of pages at a time.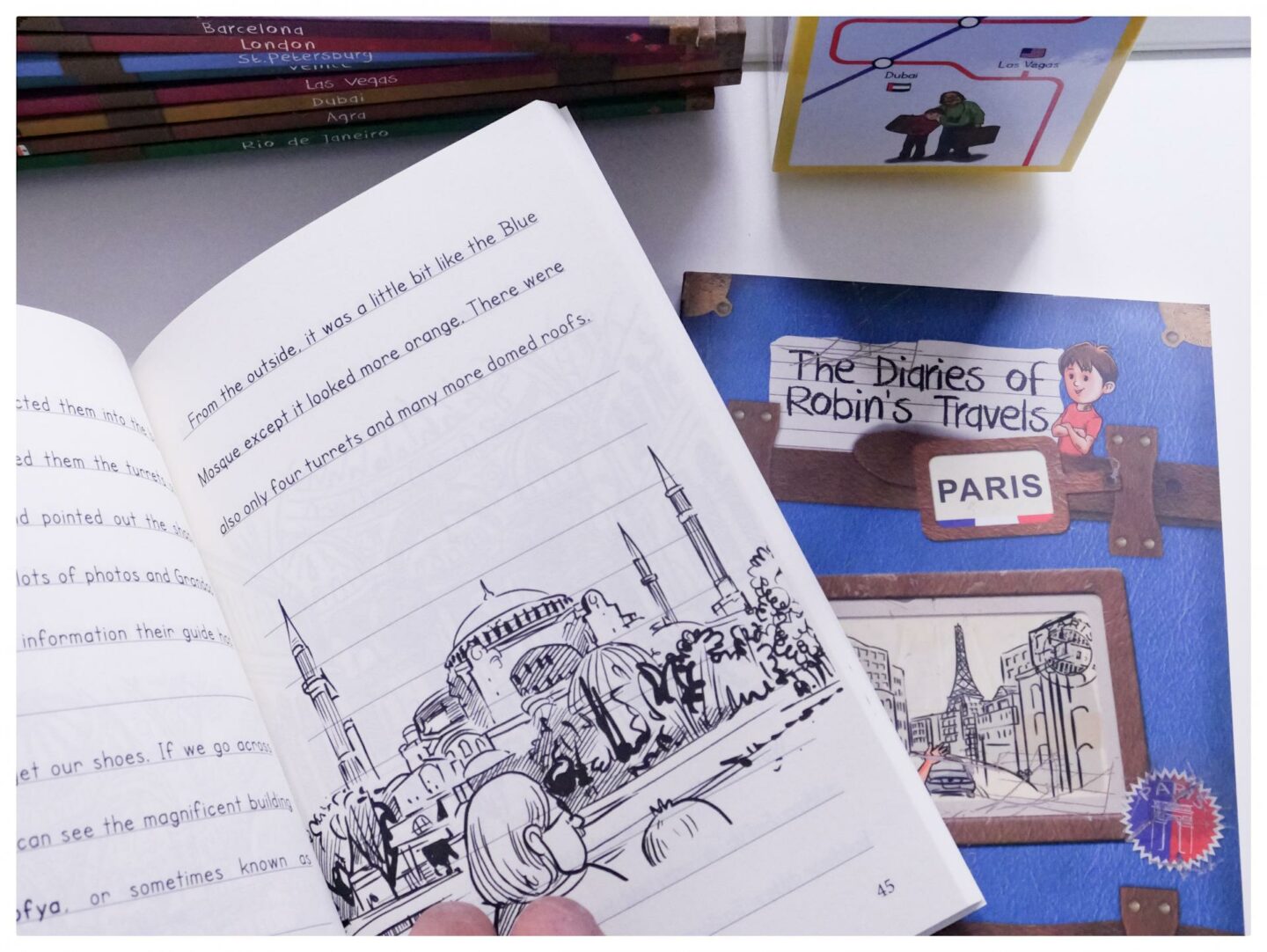 It's a family affair
I generally get the family involved whenever I review and canvass their opinions, so we took them to his grandparents and they said the same – these books are definitely for an older child. We couldn't decide on which age group!
The more I've read them, the more I think they would be really useful as an aid for primary school age children, wanting to learn about geography in a different way.
You won't find talk of tablets or games consoles in these book.  Nope, they're good, old fashioned adventure stories,  but based on real facts and locations. Ironically, Robin and his grandfather are the only true works of fiction in this series.
A travel adventure gift
The whole set would make a super present, but I also like the idea of using them as child-friendly travel guides for if you were travelling to any of the places in the series.
Sweet Cherry publish a whole host of different titles, so we'll be eagerly devouring some new more age-appropriate books. Until then, we're lending these books out and will see how they go with an older child.