Launching #anFword| Shoe #1
Launching #anFword| Shoe #1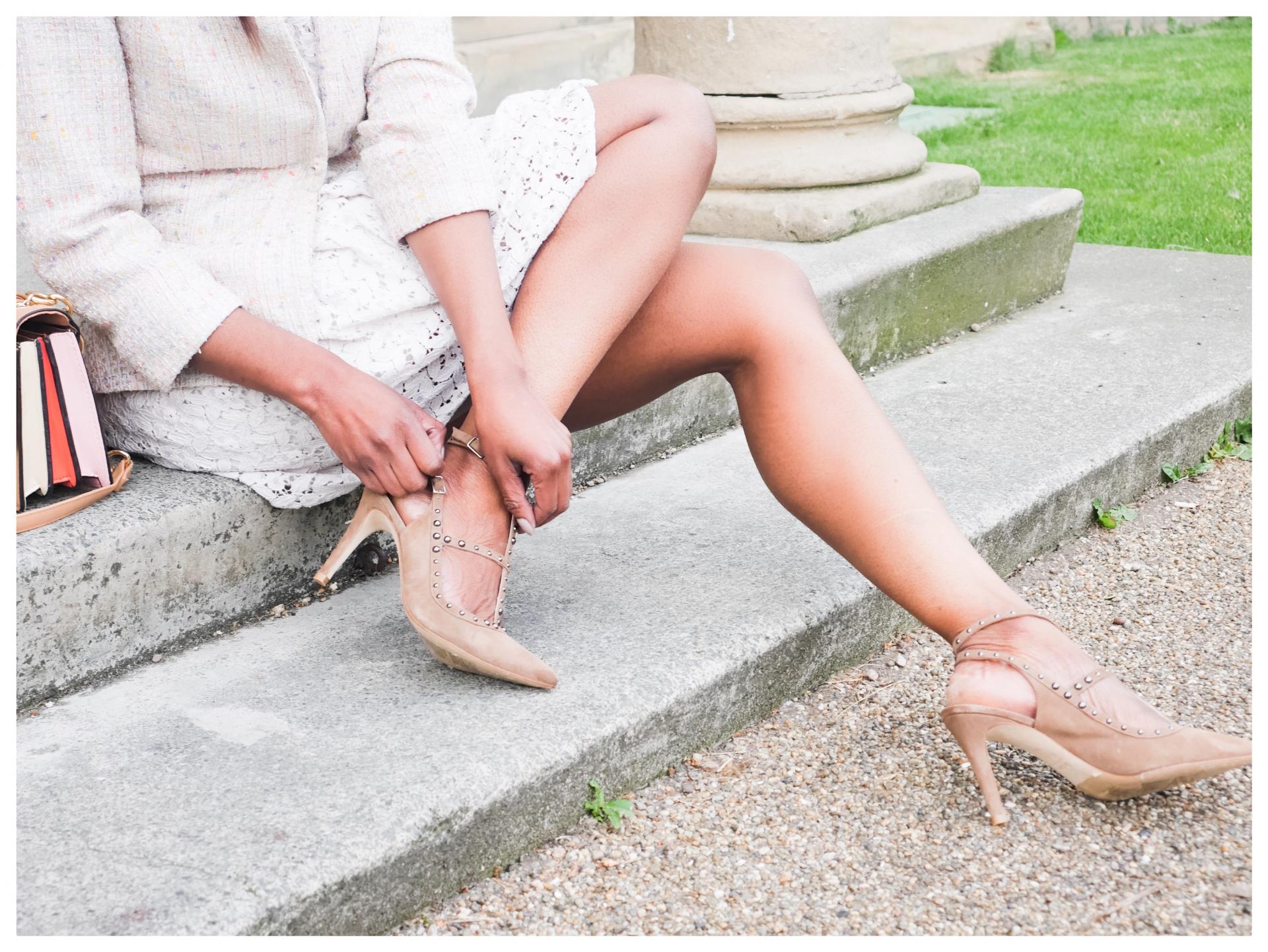 #anFword: Shoe
I've decided I'm going to write a regular post, which will be a word (or phrase) that sums up the past week or so, and as I'll be deciding the word every Friday, I'll be calling it #anFword (a Friday word). It's a given that the F word will inevitably have been a part of my week at several points, so I will be really trying to come up with a different word. But, I give no assurances - there are no guarantees in motherhood, or life! Tee hee.
I'd love to know what word sums up this week, so let me know in the comments below.
This week #anFword that sums things up is shoe. These past weeks have been all about first words, first steps, new steps and stepping out in style.  In fact, this post could also be called
What happens when your baby starts walking
Let me tell you why...
So much has changed in our world  since my last updates and it's largely because one big thing has  changed - B is  properly walking, well mainly running like a mini Olympian, in his first proper shoes and he has been making sure he thoroughly gets his wear out of them! You can read the post on our experience buying them and our essential tips for buying baby's first shoes. They've tramped over pavements, through parks, alongside Meerkats, over my head. You name it, they've been there!
It's incredible how much things change once your little one starts moving and crawling, but walking is a huge shift.  One thing you have to deal with is the sheer indignation your poppet will loudly express (through the mediums of expressive dance and yodelling), when you dare to confine them to the shackles of the pram! B's tolerance level for the pram diminishes weekly and has been for a while, so these days you are very likely to see me with a toddler on my side, pushing my bag in the pram as if it were royalty. Hah!
Yup, having a tiny walker opens up a whole new world of possibilities and a whole new set of challenges, but lots of joys for parents.
OMG, my house is a death trap!
Once B started moving, the whole house felt like a death trap! Your house never seems so dangerous and un-baby friendly until you have a curious crawler. Why is it that whatever you do, they always expose the weak spot in your baby-proofing within seconds?! So, when they start walking and you have a brave new world of dogs, bikes, cars and muddy puddles to deal with from a whole new angle...pass me the gin! 
In fact, everything takes on a whole new angle and it's fascinating as much as it is terrifying.  Our regular trip to the aquarium feels so different now.  And even though it can make for some palpitation-inducing moments for me, it's  great seeing B being able to run around more freely.  
So, yes, these days, some things need even more forward planning - you know, like leaving the house for the day. But, that for me is so I can allow B more time to be able to explore and enjoy the world, so it's not at all bad.
So yes, once the initial mummy anxieties subside, on the whole, lots of things get easier, better and life gets more fun - yay!  It's so nice to watch B run through the park, curls bobbing in the breeze and it means we can actually do more things without the tank (Bugaboo).
And, there is nothing so lovely as holding your little one's hand as you take a stroll and watching their joy (total and utter joy) at their amazing new vantage point and new-found independence.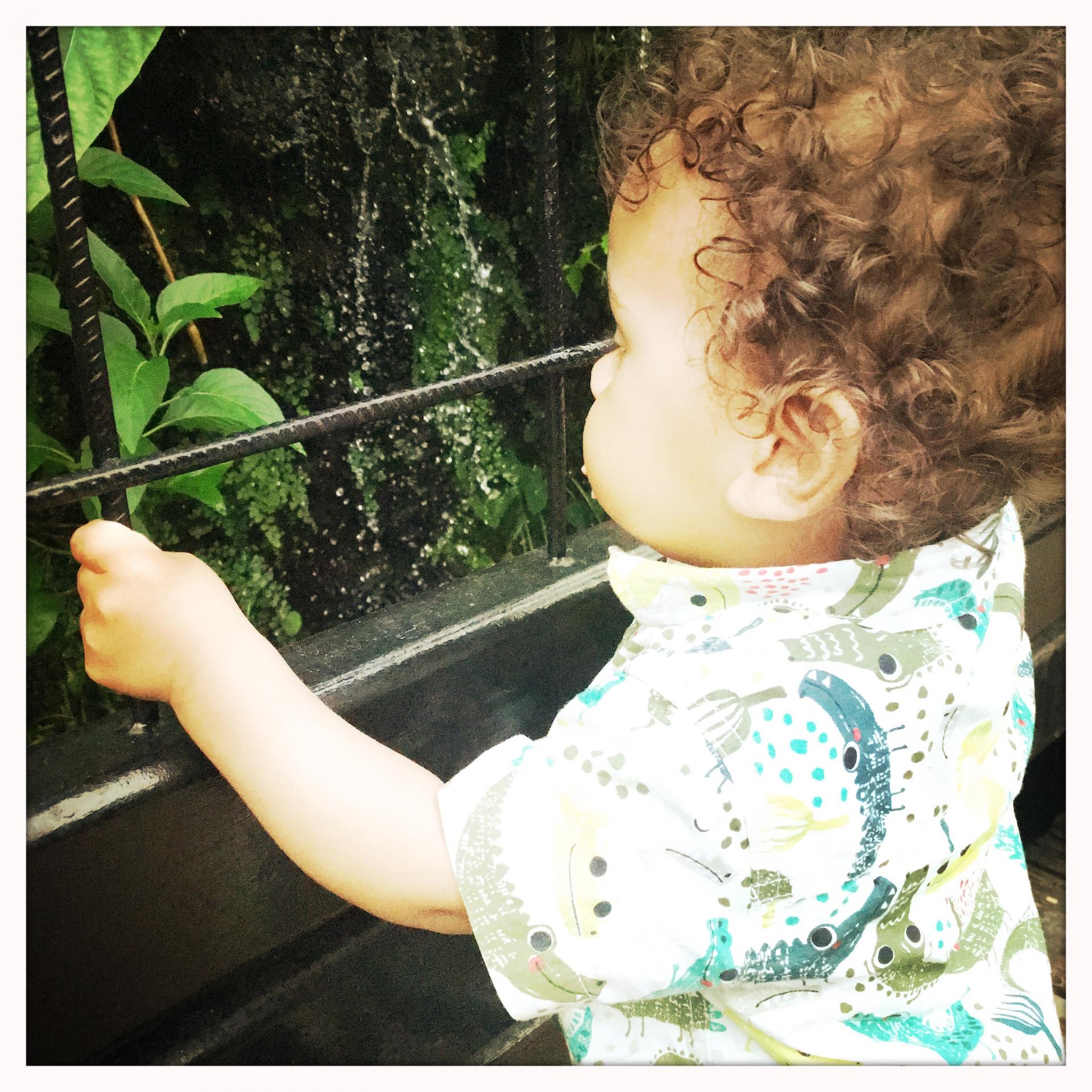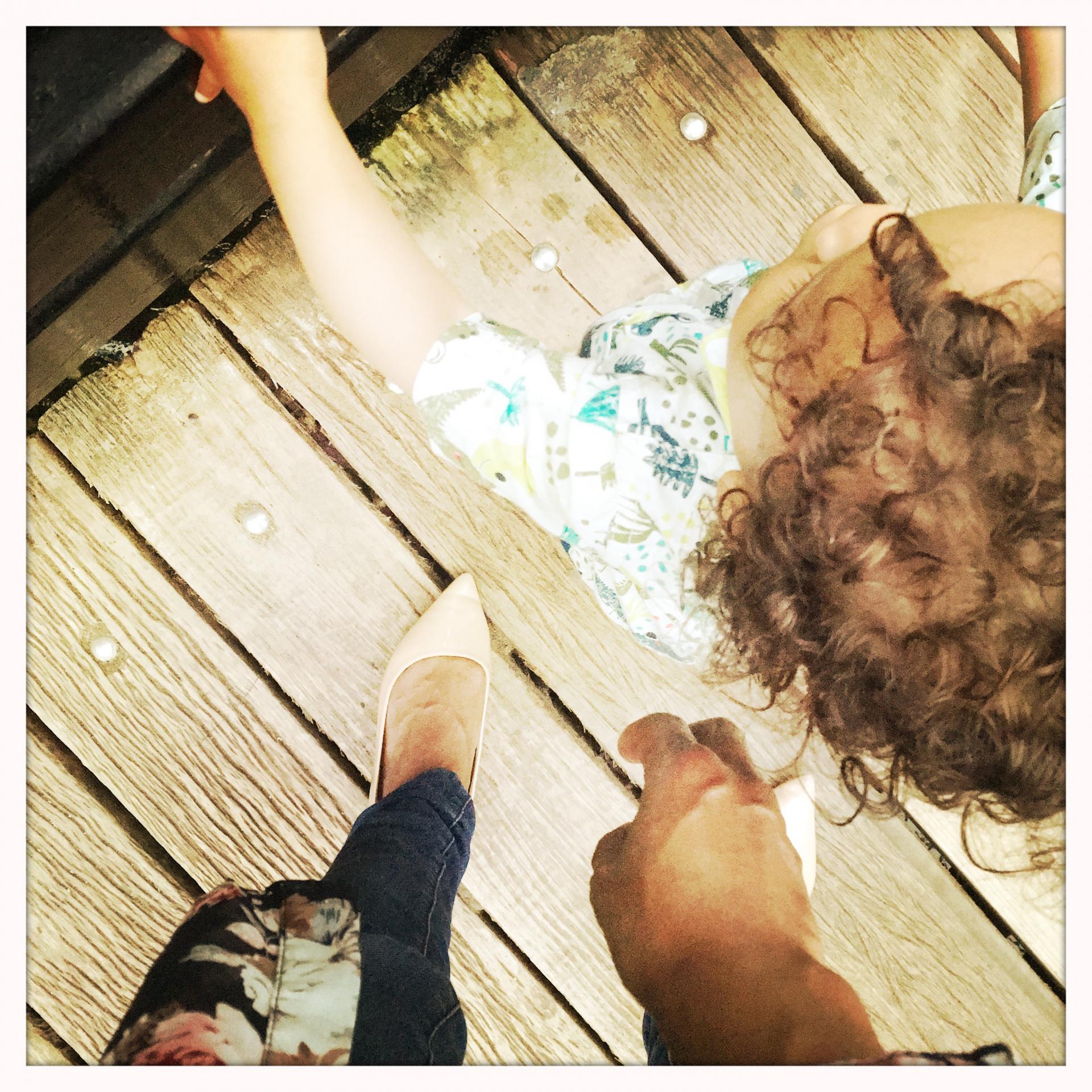 Shoe is the word
The other things that's happened is that B has a new word and he is not afraid to use it. Pointing gleefully at anything resembling a shoe and shrieking "shooooooe". It's adorably cute!
It also means he likes to put on everyone's shoes. Of course, I won't remind him on his 18th about him attempting to wear both his dad's slippers and my new heels!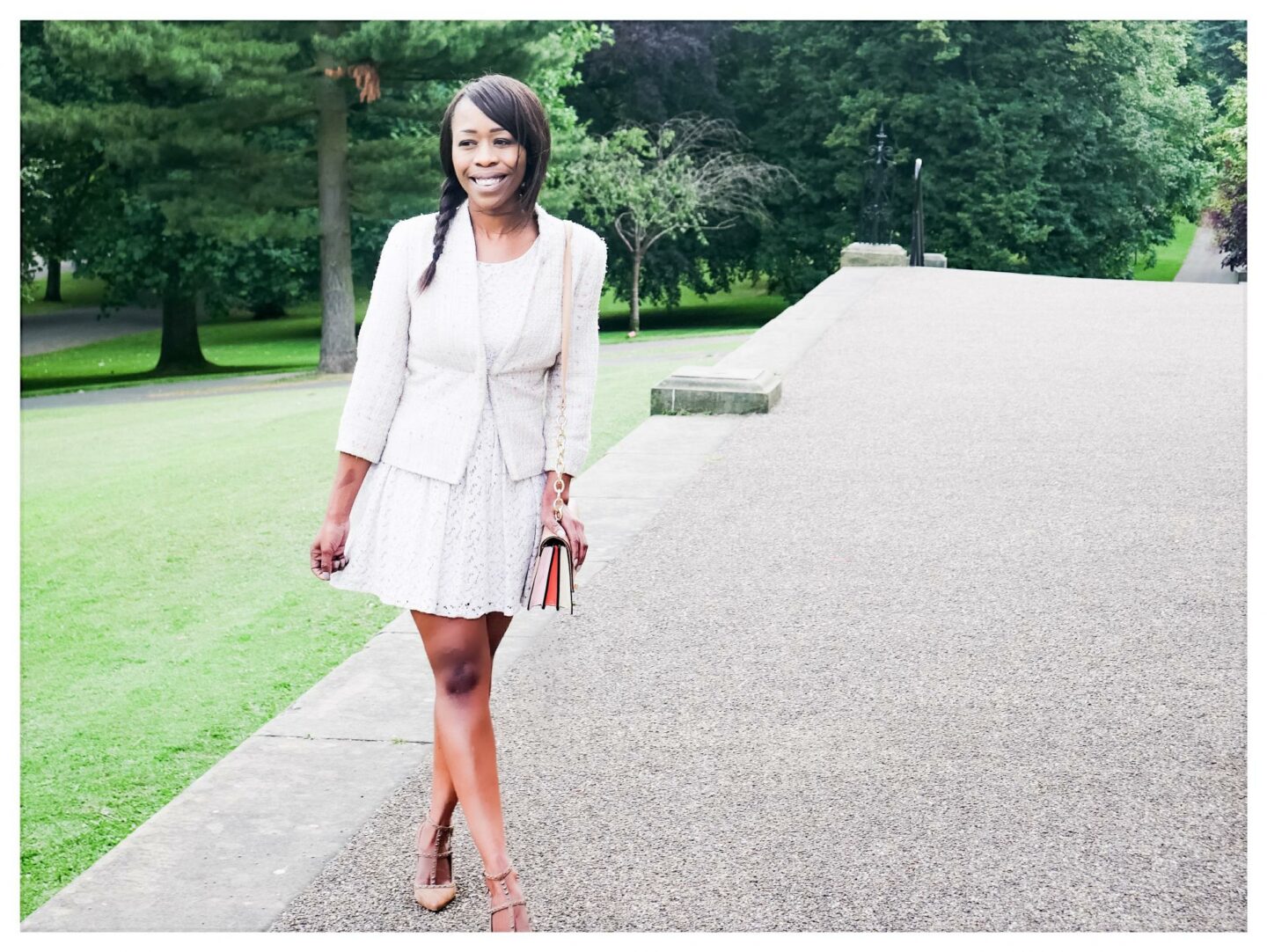 Because, yes, I have new shoes, which will be over on our YouTube channel (along with 4 other beauties that I've reviewed), as soon as I can get my laptop sorted to edit the footage. I filmed it two weeks ago. The editing struggle is real! I'm also wearing animal print and I'm over 30 and I really don't care (#iwillwearwhatilike)! Read more about that here. The shoes were a gift from Boden and they have been giving my wardrobe life!
Our last YouTube lookbook video is below and has been doing really well (over 2k views, which is incredible!) and the music we used is The Daily Shoes Remix of June the Girl, I say love. Which, despite the fact I've heard it around 10000000 million times, I still love. Check out more details of the outfits in this post - I think everything is now on sale. Hurrah!
And, finally, I picked up these gorgeous Valentino Rockstud Inspired heels in the sale for less than a 10th of the price of the originals and have been feeling very grown up and chic in them, channeling Chanel. Of course, I wrote about it, so you can check that out: Chanel Inspired Modern Vintage Chic.  I don't wear heels too much these days, gone are those days, but they are super stylish and comfortable. You can check them out and sizes here.
So, yes, I can't really think of another word that better encapsulates all of this week.
Have you got #anFword - any word that sums up your last 7 days?