Live more colourfully
Live more colourfully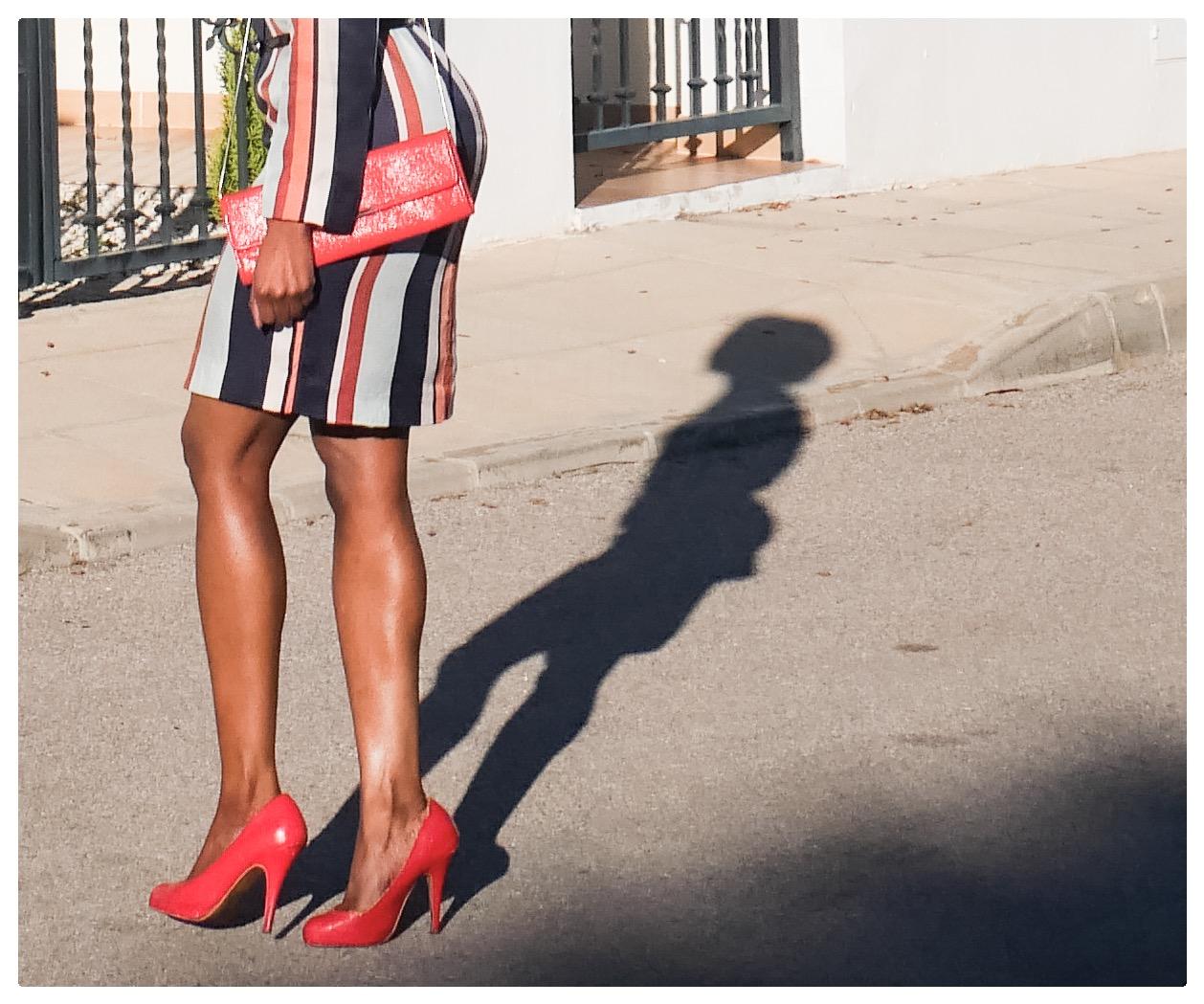 Resolutions vs. Ways we want to live
What's the difference between life goals and resolutions? Like most people, I always have goals. They don't necessarily start at new year and they evolve and grow all the time. Are goals resolutions? Perhaps.
We associate resolutions with a new year for obvious reasons. I talked about the best times to make successful fitness resolutions. But, a new year is as good a time as any to look back and reflect and an opportunity to make positive changes,  though some might groan!

 Why embrace living colourfully
We also associate so strongly resolutions with new year and that gives positive and negative connotations. So why don't we just call them mantras or, better still, ways we want to live. The main way I always want to live is to live colourfully. It's not just about actual colour, it's about living as varied and rich a life as you possibly can.
It's one goal I have, no matter what year or time of year. But, yes, it's all about challenging myself and make the most of every aspect. Good and bad. And where there don't appear to be opportunities – creating them!
Being a mum brings so many joys and there is nothing more colourful for me than raising a child. Having my son was a real driving inspiration for me starting this blog. But there are loads of simple, practical and achievable ways of living more colourfully.
So, here's why adding a little colour to your life will make you healthier and happier!
1.
Eat Colourfully
Of course health – mental, physical and spiritual should be the forefront of any positive changes. It doesn't have to be about running a marathon or aiming to do 5000 crunches a day. Unless that's what will get you going. Nope, you can make simple changes that will make huge differences.
If you're eating colourfully you will be living well. The only diet we really need is a varied one. Variation gives balance and balance gives health. So, even if the cold weather makes you want to eat 50 shades of beige, or you have a toddler who likes to say no,  throw in a little extra colour and you'll be getting it right.
In fact, even if you love certain foods, experimenting with how you prepare them or what you pair them with is a great way to add a little much needed spice.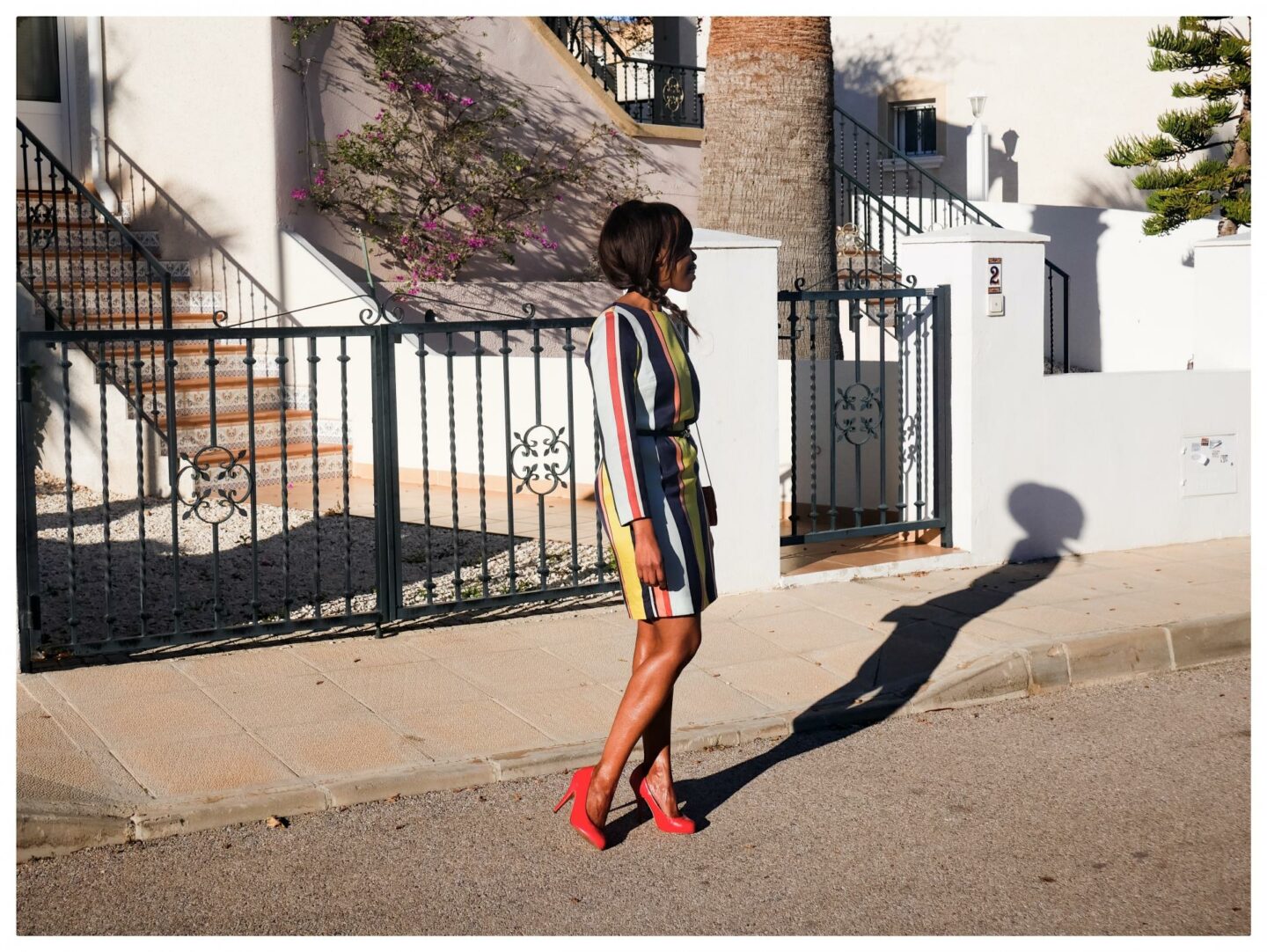 2.
Dress Colourfully
Now, this post wouldn't be complete without the gorgeous tunic dress, which inspired it. It's a Boden fave and I have worn it so many ways for different occasions and I never get bored of it. Or tired of getting lovely compliments. Wearing it makes me feel pretty awesome and it is such a welcome change from my go-to muted colours. Plus, you can pair it with so many different colours. It made me think I need to do my outfit a day again to break me further out of my style rut and bring a little fun and brightness into my wardrobe. Even in winter!
So, I'll be using my own fail-safe tried and tested ways to make the most of your wardrobe and doing my seasonal declutter. I'll be forcing myself to wear everything I leave in my wardrobe and getting rid of what I don't. Keep your eyes on Preloved or Depop!
(By the way, the dress is currently on sale for less than £36, from £99.50 so if you like it, here's the link. There's up to 60% off plus an extra 10% off the sale with code 6T2C .)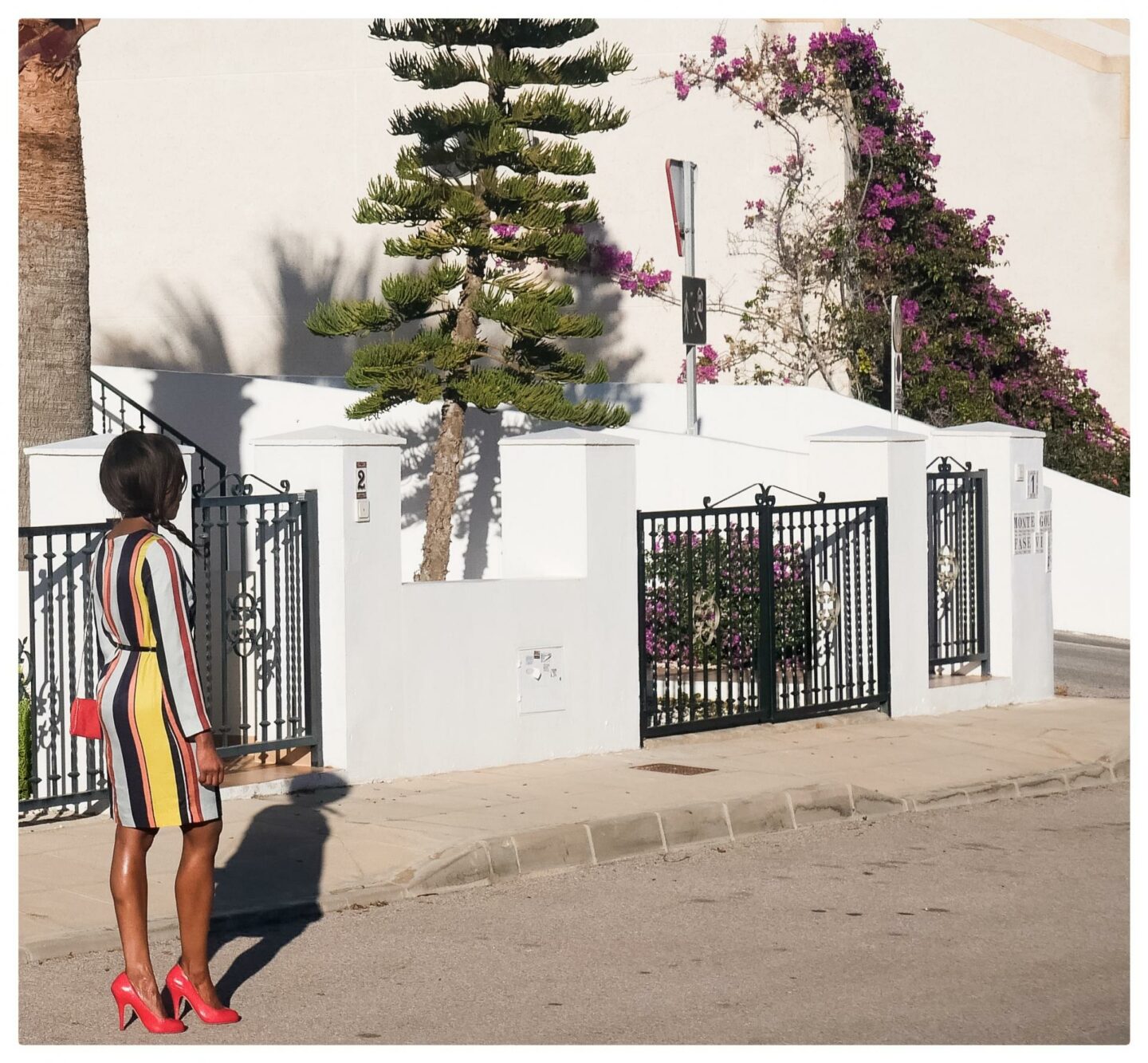 3.
Dream Colourfully
Dreaming colourfully is about having goals that challenge and stimulate. It's OK to aim big! It's also just fine to set a series of smaller goals. It's not a competition. My previous goals have been to travel to South America, which just wasn't happening until I decided to go wild and go by myself! It was one of the best experiences of my life. The other was to start an online magazine and just after B was born, so was Kitty & B.
I wanted to learn video production having worked with video in other guises for a long time and I took the leap to create our YouTube channel. That led to me teaching myself iMovie and Final Cut Pro, After Effects and a load more. I even ended up making my sister's wedding video and now have commissions to make some promo videos.
I wanted to become a fitness professional after a lifetime of being in sports, dance and fitness and constantly being asked to train with people to help them reach their goals. Through this blog, I am now studying to become a qualified weight management consultant. I thought I couldn't do it as a single/co-parenting mum, with a toddler, a full-time job and a blog. BUT, I'm studying online and fit it around my other commitments. I take time out when I need to. Perfect!
So, what I am saying is, these are some of my proudest achievements, not to brag, but to show you can do anything you want to. Just start. Who knows where you'll end up at the end of 2017!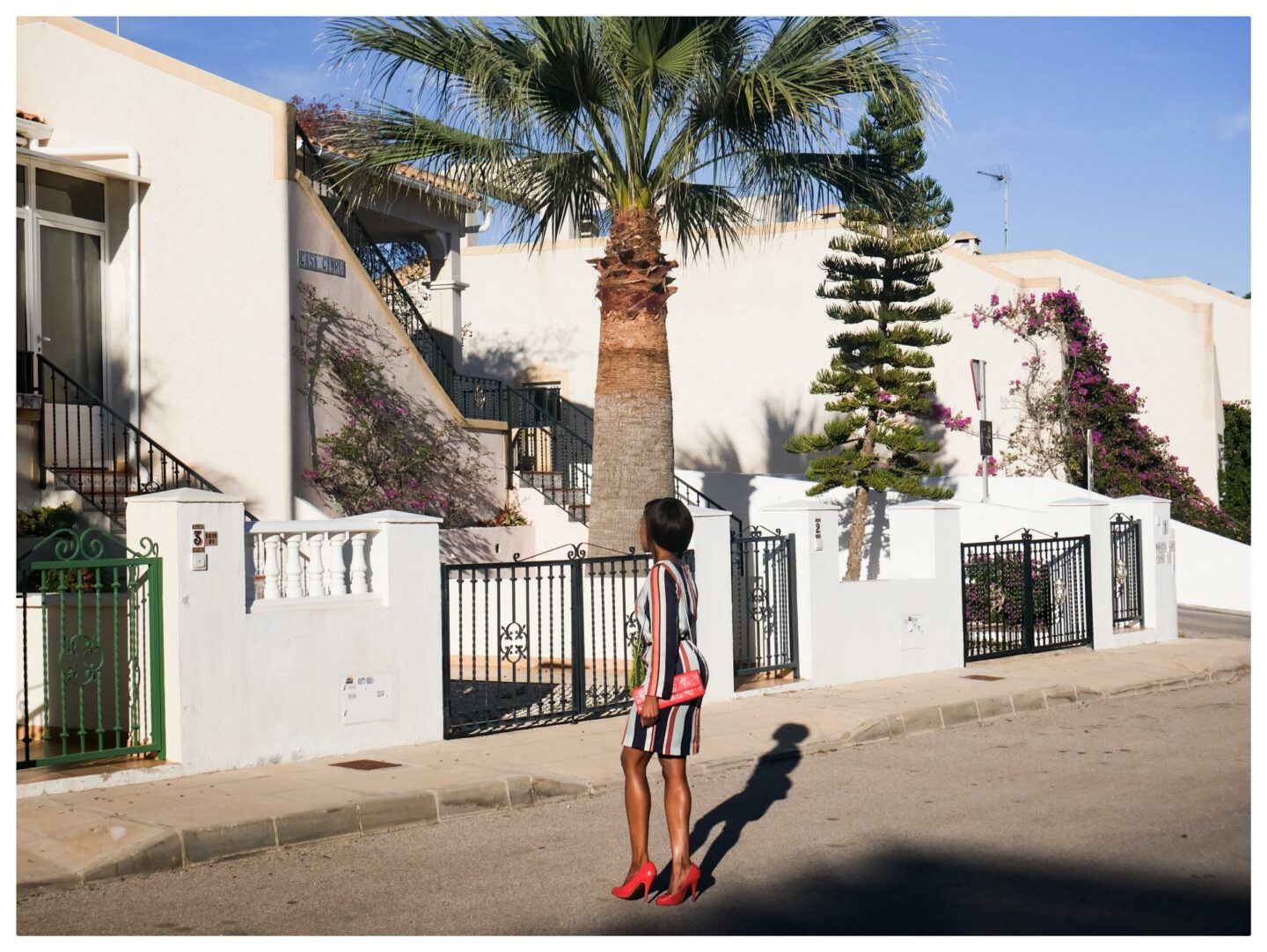 4.
Travel Colourfully
Obviously, I love travelling. I have travelled a lot, but there's always somewhere new to go or not so new to see again from a different perspective. Having lived abroad too, I can't praise those experiences enough. I've just come back from my first holiday with B and I can't wait to share more of the world of travel with him. Home and abroad. Because, you know what, there are so many places right on our doorsteps that we haven't explored.
5.
Love in glorious technicolour
2016 was a heart breaking and heart making year for me, but I never want to become cynical and bitter. I've always said that. And I don't want to teach that to my son or to anyone for that matter. After a crazy and terrifying year in the news, there were times I needed to retreat and take a social media detox. But, time to reflect always brings me back to the fact that all we need is love. Cheesy? Yes. True? Absolutely!
So, whatever you do over the next days, weeks, months and years, keep in mind living colourfully and you can't go far wrong.
What are your future goals?
Follow Kitty & B: Twitter | Facebook| Instagram | YouTube | Snapchat (KittyandB)| Bloglovin' | Pinterest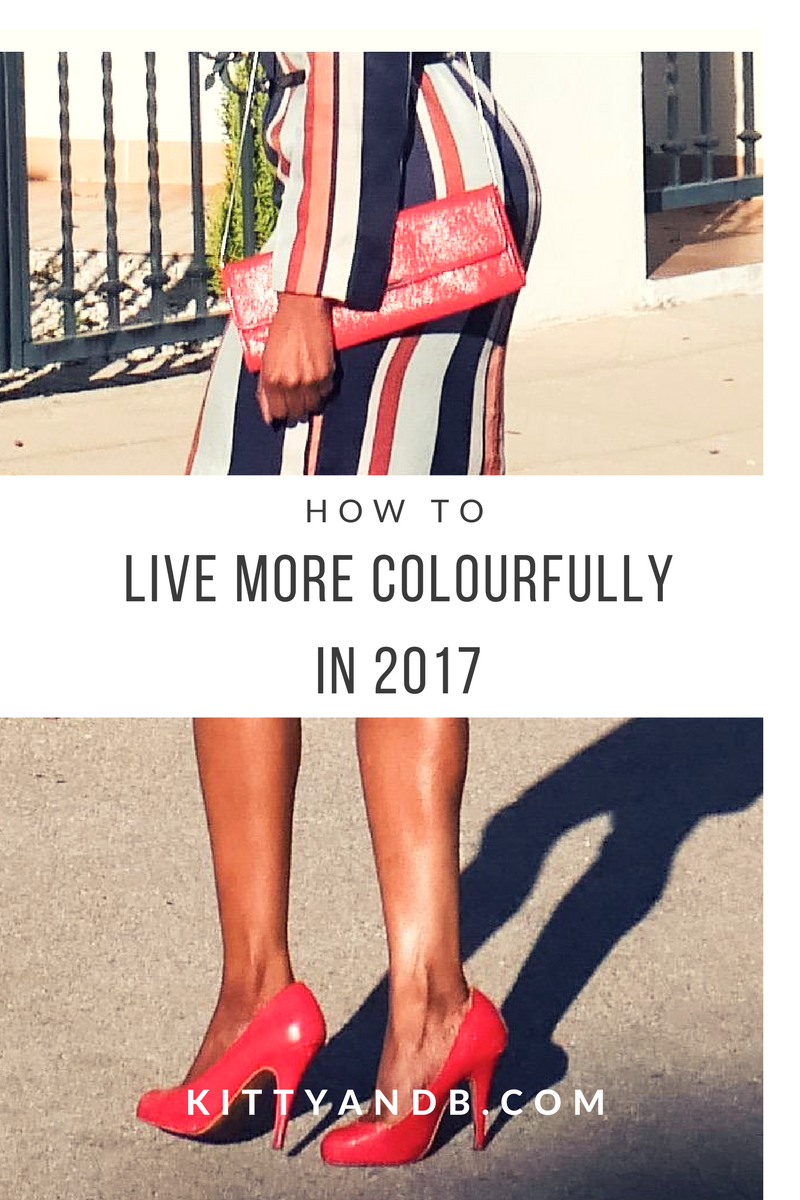 Sharing the love at: #mumsthatslay |#brilliantblogposts |#EatSleepBlogRT | #BloggerClubUK | #CoolMumClub | #Iwillwearwhatilike | #SharingtheBlogLove |  #SaturdayShareLinkUp | #MMBH | Classy Monday | In the Mix| Wine and Boobs|