Kiko Cosmetics Review | What I've been buying and trying
Kiko Cosmetics Review | What I've been buying and trying

Whilst we were on holiday in Spain, I couldn't resist popping into Kiko Cosmetics to see what all the fuss is about! Here's my Kiko Cosmetics review of the stuff I bought.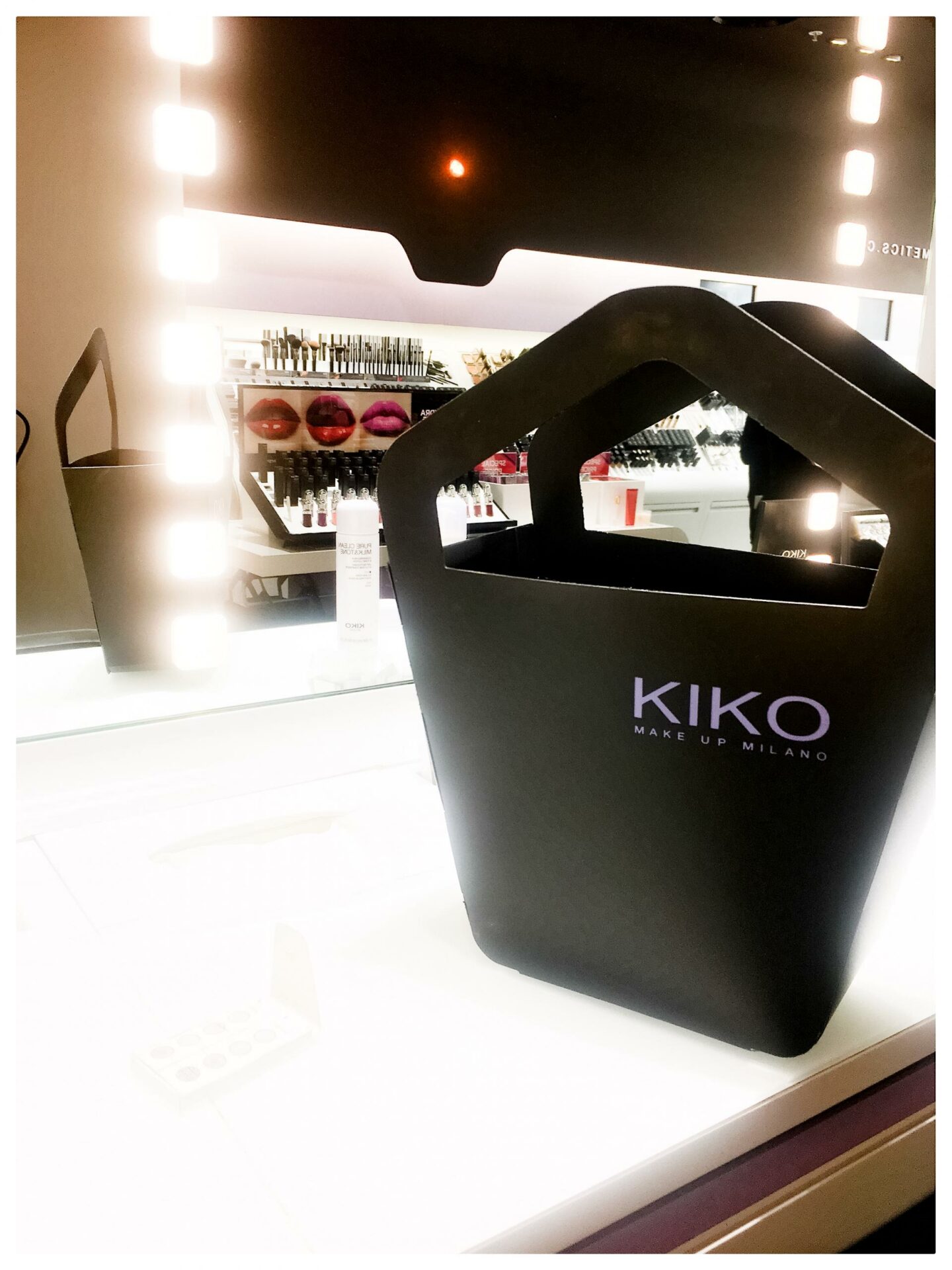 I am a sucker for watching YouTube makeup tutorials and despite them making it look easy and me very rarely actually attempting what I see, I do pick up tricks and tips here and there and I find it great for finding out about new products. Step forward Kiko Cosmetics!
Although the brand is new to me, Kiko Cosmetics started in Italy 20 years ago!  When I was outside, looking at the beautifully presented sales assistants and the sleek store and that simple, but stylish packaging (not dissimilar to the higher end of the likes of M.A.C Cosmetics),  I was really surprised when I went inside at how affordable the price points are!
I've been really trying to figure out a go-to look that I can do in a hurry and that lasts! During my working week, I just don't have the time and energy for reapplying and I have so little time these days to actually apply makeup, so that's where when I can,  I've been experimenting with brushes and also with different formulations to try to figure out the best combination of products and tools.
You know I've found the brushes I love for  that perfect base, every time, so that experiement went well Now time to refresh the rest!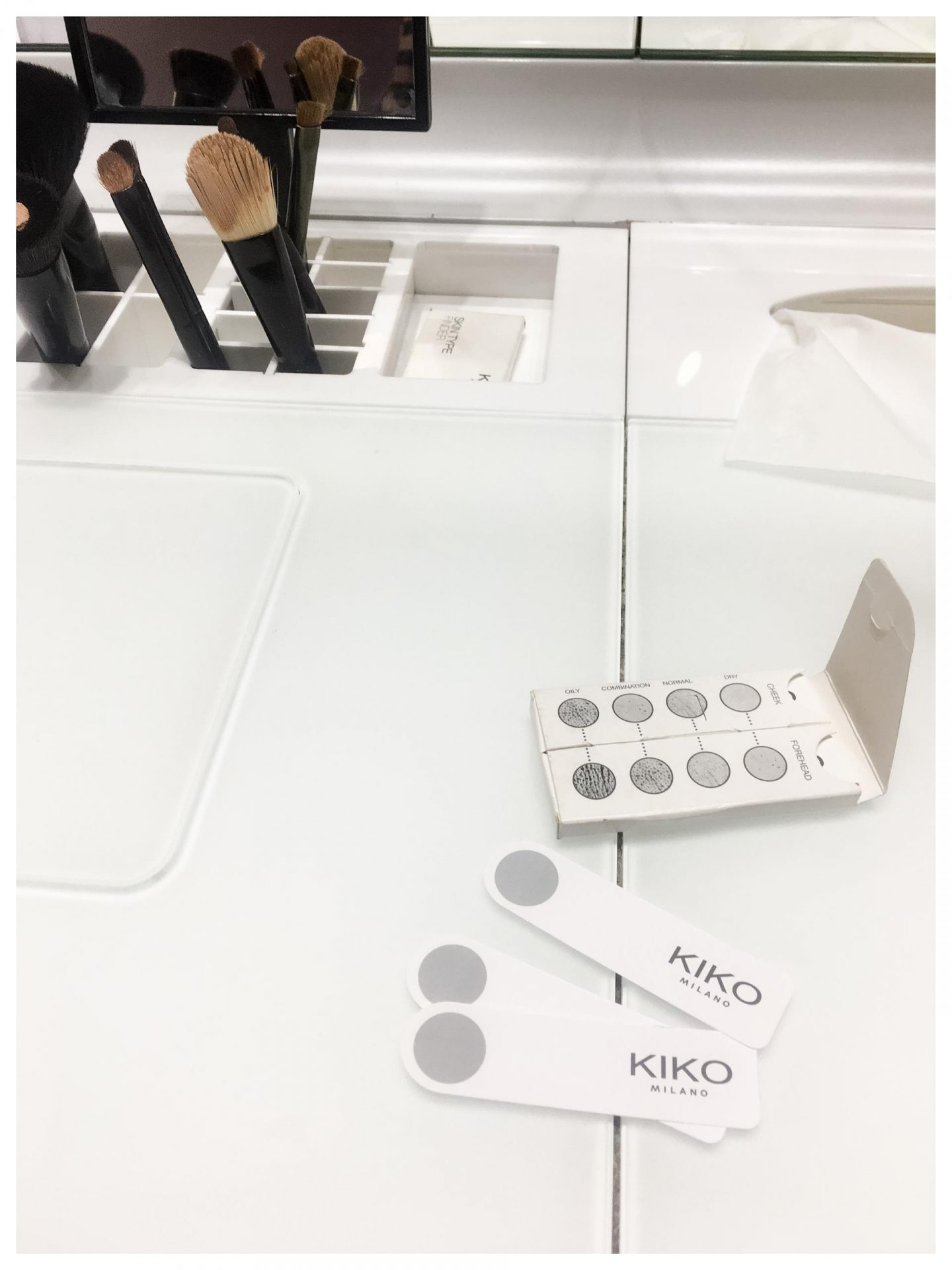 One thing I'd never used before is eye primer. I'm totally on board with foundation or base primer –  even though it took me a while. But,  I couldn't erm see why you'd need a separate primer for eyes! Well, if your eyeshadow creases or fades after a couple of hours, that's why! And apparently, it needs to be a different formulation to face primer.
Why is that? Eye primers are thicker than face primers to give your shadow more 'pop' and longevity and when you see the consistency of eye-specific primer, you'll understand why you wouldn't want that on the rest of your face.
So, first in my little black shopper was an eye primer. I also bought a face primer for my mum who keeps asking me how Alicia Keys' skin always has such a dewy glow. Without makeup. The truth is, she looks after her skin and though she's au naturel, I'm sure she uses some facial oils, serums or primers to keep it looking tip top!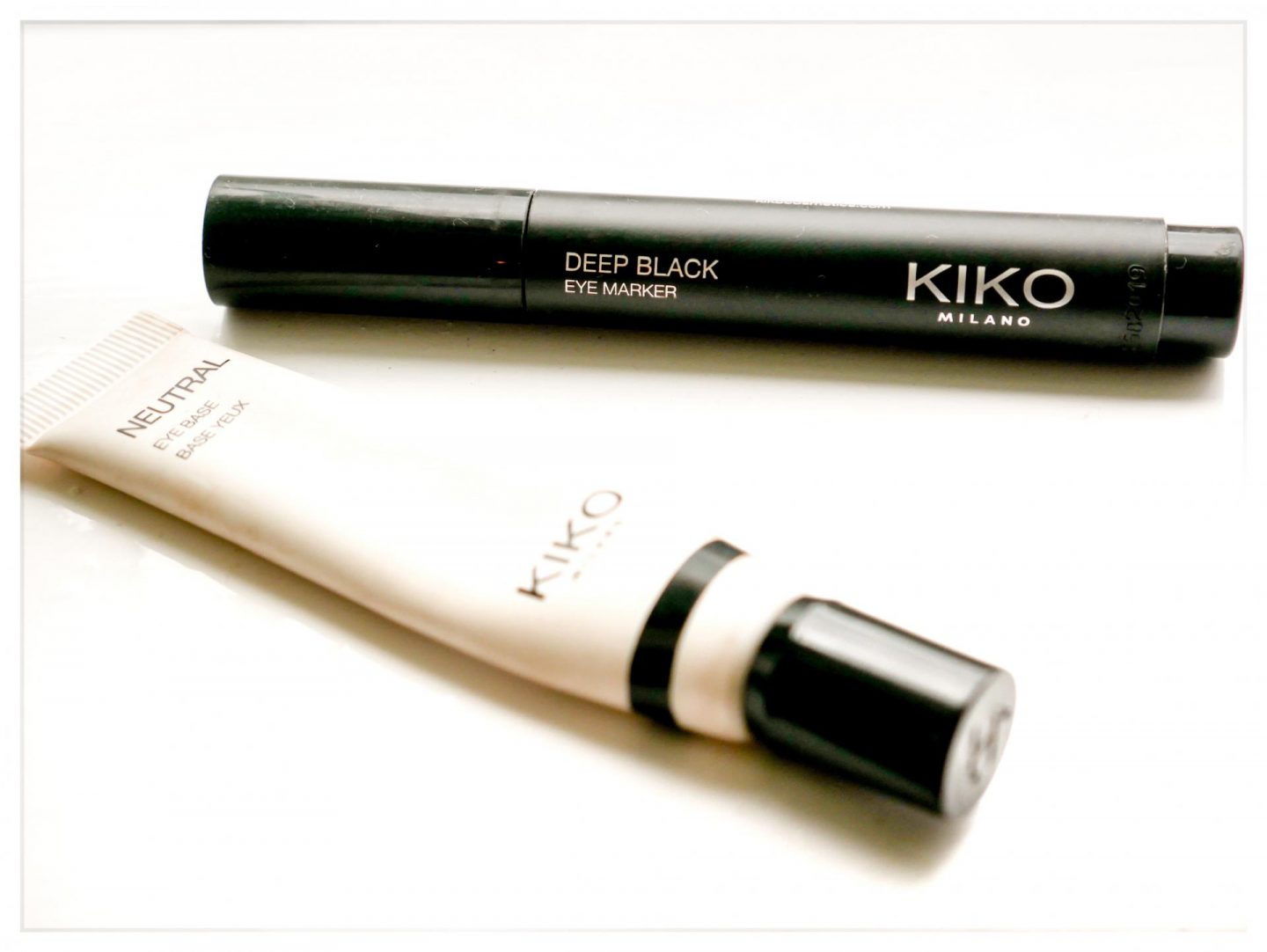 Then was an eye shadow. I've been looking for a matte brown shade for a while for a daytime friendly smokey eye or just a little definition. But I find so many palettes have shimmer or the brown isn't pigmented enough to really do anything for me. For €2.50, I thought it was worth a try!
Next up was an eyeliner pen. I have one and I love how easy it is to use but it's almost dried up and no amount of shaking is going to bring it back to life!
Finally, like when you go to IKEA and end up popping little bits and bobs in your trolley because they're so cheap or so cute and then you balk when you've spent £100 on bits, there was a clearance section. I picked up a French manicure brush. I know when the heck will I have time to do a French bloody manicure. On myself! But, I figured it was worth a shot.
Yes, even though my rational mind said no, my inquisitive mind was more persuasive.
First, the Smart Colour eyeshadow in Matte Cocoa, which was a bargain at €2.50 (and the same in GBP).
What I liked most: The colour, the fact it's matte, the swatch pigmentation.
What I liked least: the colour payoff wasn't as great on my eyelid as the swatch, but mostly the fact that I broke it after only a couple of uses! Idiot!
Whilst it shows on my skin, it goes on ashier than the swatch. But, on lighter skin tones it would give a much greater colour pay off.
Would I repurchase? Probably as it's so cheap and I didn't get the chance to really use it. But, before that, I'd like to try the wet and dry equivalent. Which, as it sounds, you can use wet or dry and dry,  giving more versatility and intensity as you need it.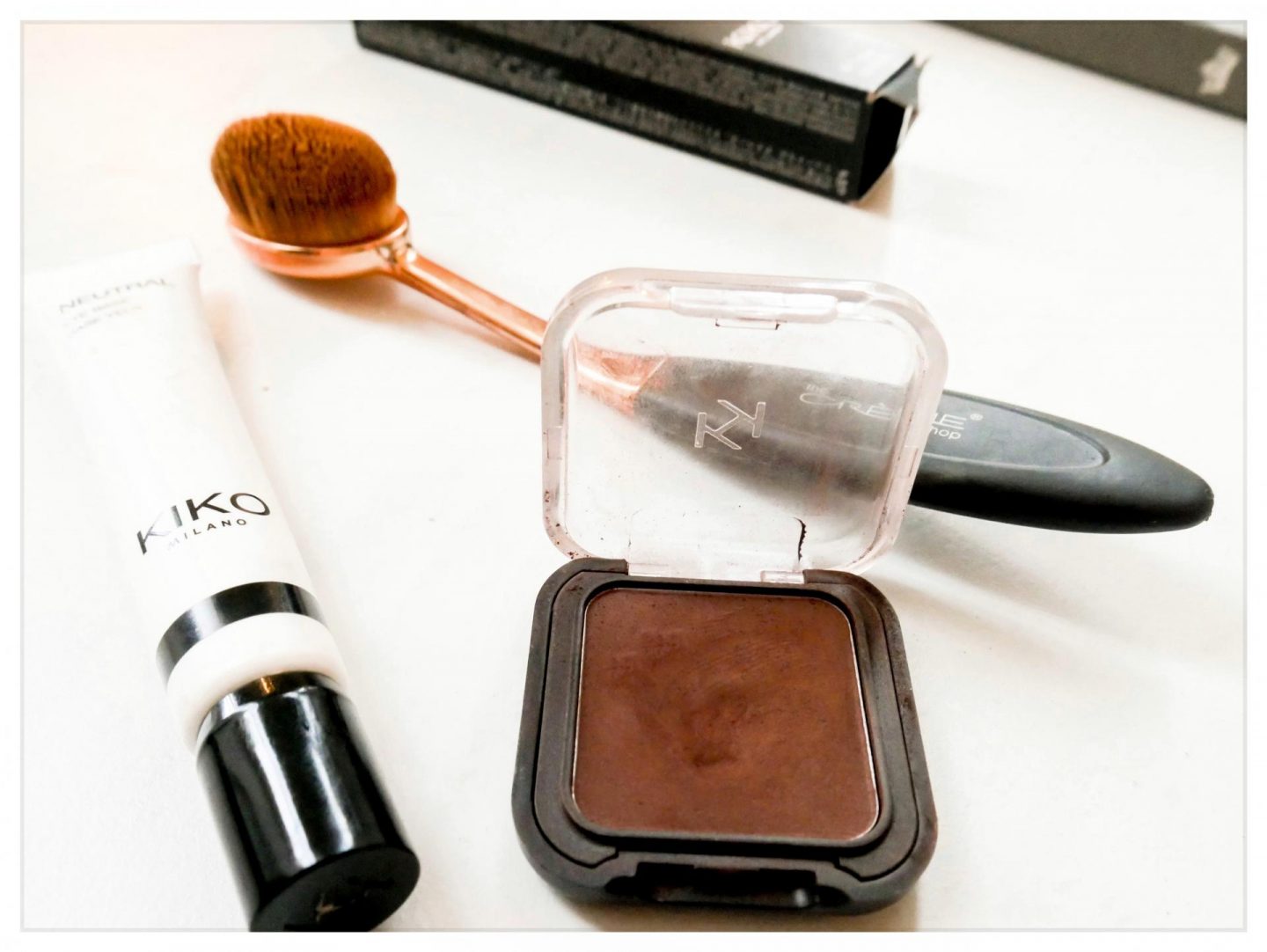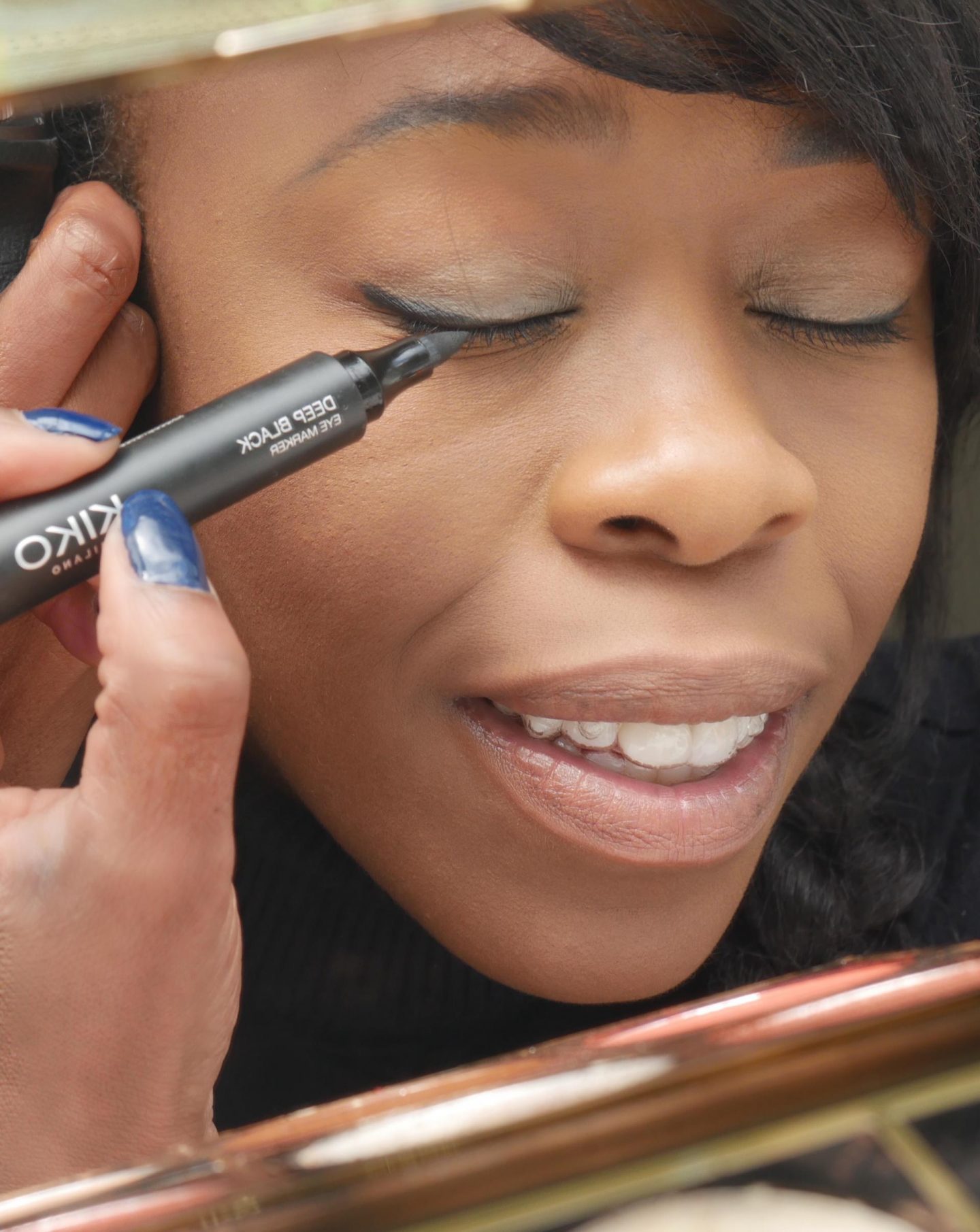 I got the Kiko Cosmetics eyeliner pen in deep black. I'll always go for the blackest shade of black because there really is no point in me not doing so, if I'm wearing it, I want that guy to show up!
It swatches really well and it's really easy to use. It's thick pen, but with a fairly thin nib, so you can vary the line and you don't have to have a crazy thick line unless that's your look.
Colour wise, for me, it has a good level of pigment, but it doesn't come through or have as much staying power as I'd like. Even with primer. But, that's where I think I'm better with a liquid liner. I think my eyes just drink in anything else! I think other skin tones or types might not find the same, though.
It compares well with the Eyeko one that I also like and I love how easy it makes the application. If you're into a winged eyeliner, this makes it super easy.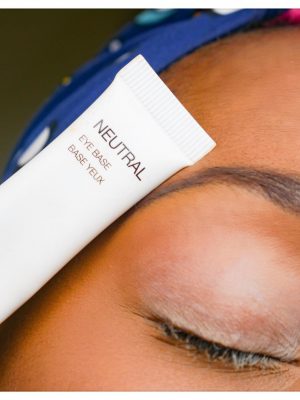 Kiko Cosmetics eye primers come in 10ml tubes. You can get the pearly eye base or the neutral eye base, which is 'tone neutralising'. I bought neutral, hoping that would mean 'nude', which is not how eye primers work and nude is, of course, is really dependent on skin tone…All the same, neutral seemed a sensible way to go.
It took me a while to get into this product and figure out just how much you need to use. First off, a little goes a long way. The tiniest amount will be fine for both eyes. I also smooth a little through my brows to give them a little staying power, then brush through with a spooly.
I didn't think it did a lot and it wasn't until I lost my tube when we came back from Malta that I realised what a staple it's become in my makeup kit. When I was forced to stop using it, I noticed a difference.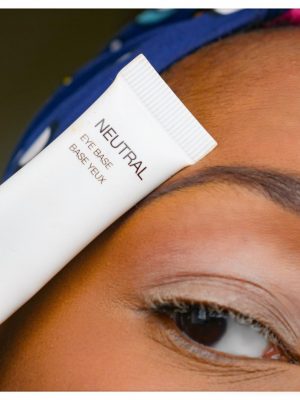 So, yes it definitely gives your eyeshadow more staying power, even when you're using muted tones.
I don't apply it all over my lid. Mainly because I have hooded eyes and with the white hue to it leaves on my skin tone, I look bizarre. So, I keep it on my mobile lid (the part that moves when you blink) and up a tiny bit to help keep a crease shade in place.
I discovered the Kiko Cosmetics app and was ready to buy a new one, then… I found mine. Hurrah!
Once applied, you have to move fast to blend it in smoothly, which I'm much better at now and for my first foray into eye primer, I'm pretty happy with it. In fact, I never wear eyeshadow these days without it, so that says a lot!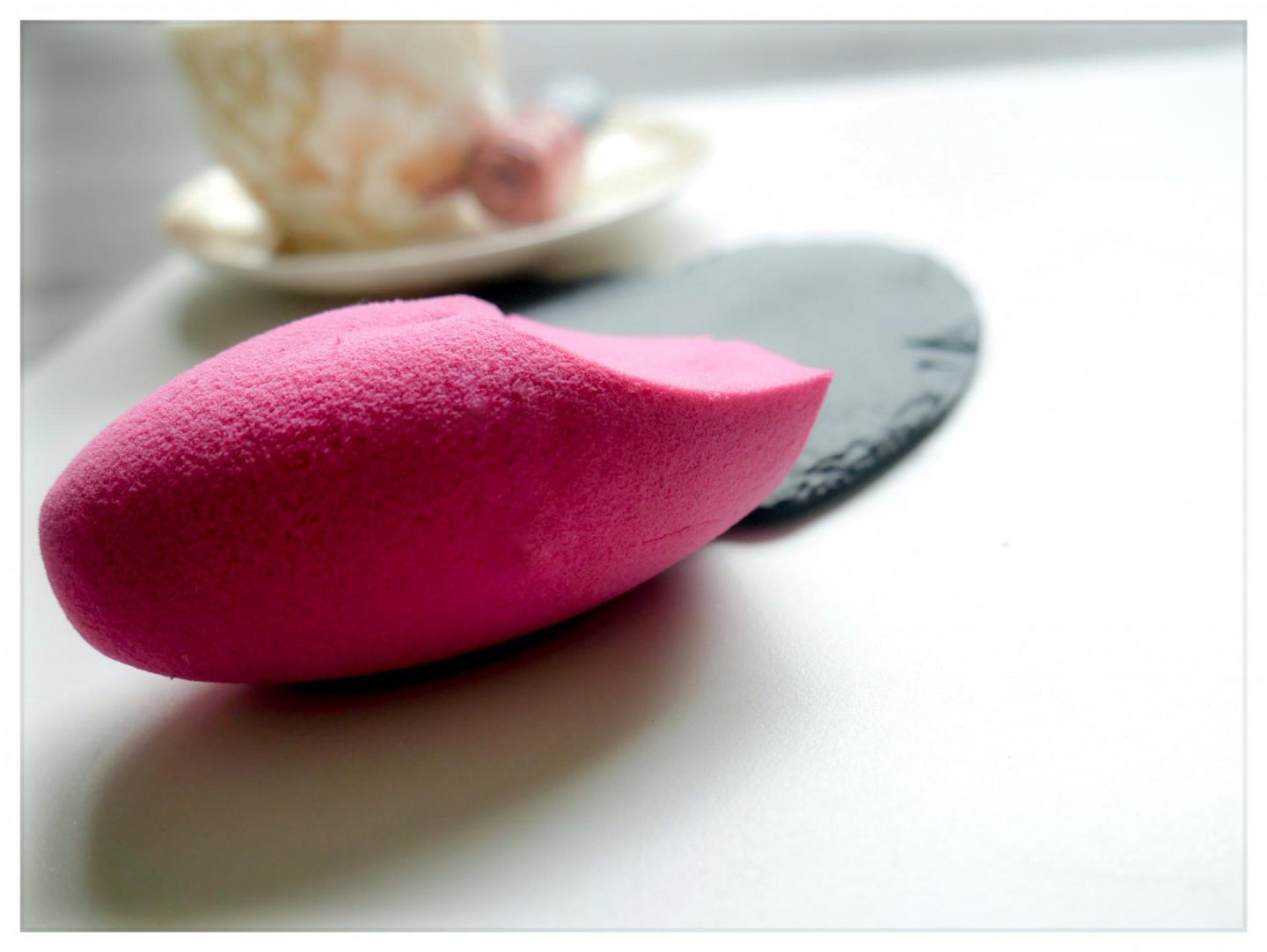 The Kiko Cosmetics Precision Make Up Blender has been my overall favourite out of all the things I bought. I will definitely be buying another. I love a lot of things about it, not least the fact it's only £6.90 (but currently on sale)!
But, the thing I love the most about it is the shape, it makes it so versatile and it's also very ergonomically pleasing (yes, it really is a joy to hold), so it can be used for so many different things.
The straighter edge, that also curves slightly is amazing for under the eyes and around the nose. It makes getting around those areas so easy. Exactly what I'm about. You can of course, use it wet or dry to apply foundation, but concealer and setting with powder is generally what I use it for.
According to the site, it's 'best in USA', which I assume means, it's a US favourite, rather than that's where it's best used. But if you're wondering, I used it on our recent trip to Florida. Yup, works great there, too!
Kiko Cosmetics Review: The final verdict
Overall, yes, I like the Kiko Cosmetics products from what I tried. The price points are great and the website and stores are super, too. I've now found the Leeds store, which is dangerously convenient!
I've also signed up for Kiko Rewards and dowloaded the app, which both mean you get lots of special offers regularly, plus the chance to get reward points. You know I love some value add for customer loyalty!
When I'm ready to try some more of their products, I'll be trying some of the higher price points – that are still well within the realms of 'affordable'. I'd love to find out more about how they cater for a range of skintones, especially for women of colour.
Watch this face!
Wait, what happened to the French Manicure brush?! Well, as you've probably guessed, I haven't used it yet. I used to spend glorious hours doing my nails pre-motherhood. But, these days, I just don't find the time or inclination. On the plus side, I do see how it would make application easier and will be trying it at some point. I can't find it online now, except eBay, but nevertheless when I do, I'll be pointing a beautifully manicured finger at you to come and see!