Exante Flexi Solution Plan | 28 Day Weight Loss Challenge
Exante Flexi Solution Plan | 28 Day Weight Loss Challenge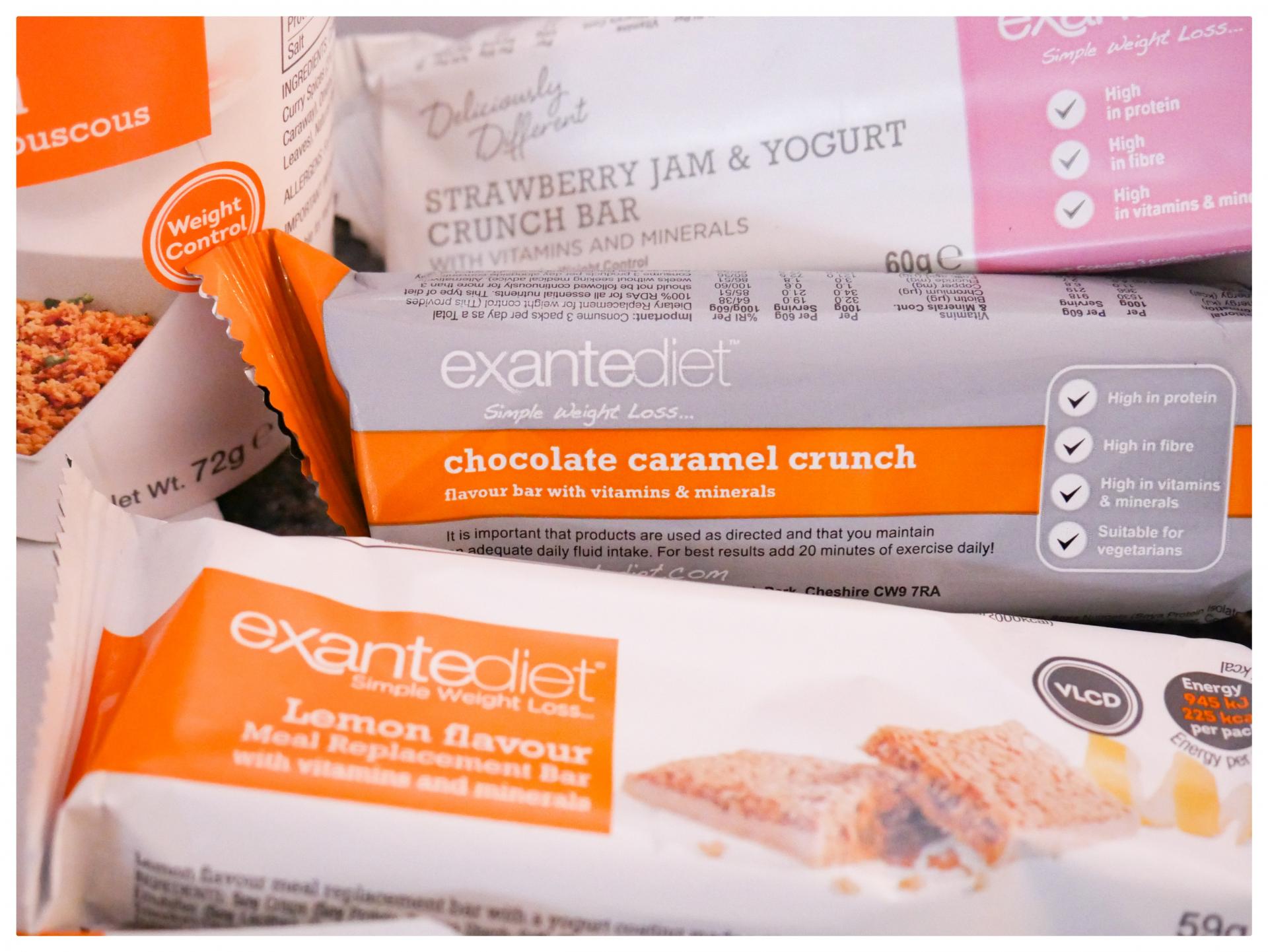 Exante Flexi Plan
I'm on a mission to get a little bit more lean and make sure I'm getting the right stuff into my body, so I'm trying out the Exante Flexi Solution Plan.
Spring is definitely in the air and summer is on the way (hurrah!) and I feel like I've begun to stray from a more active routine a bit since I went back to work after maternity leave.
This very week, we've moved house and I've moved offices. So, if we look at the rule of 3,  now's the perfect time to move on my diet and fitness.
So, my main goals are to get my spring in my step back and to feel better in my clothes.
28 Day Challenge
I still eat healthily  (if you disregard the odd takeaway and wine!),  but I do significantly less walking than the self-imposed minimum 5k a day I did after I had B. That definitely was the key my post-pregnancy weight loss, toning and sanity!

So, to build up the muscle tone again that I've lost from doing a desk-based job and walking less,  I'm going back to HIIT and, because fit bodies are created in the kitchen more than the gym, I'm sorting my diet out.

This isn't about a quick fix and done, taking care of my health is a lifestyle, but I'm giving myself 28 days as a kickstart.
My 28 Day Fitness Challenge
I'm seeing what I can achieve in 28 days. Care to join me?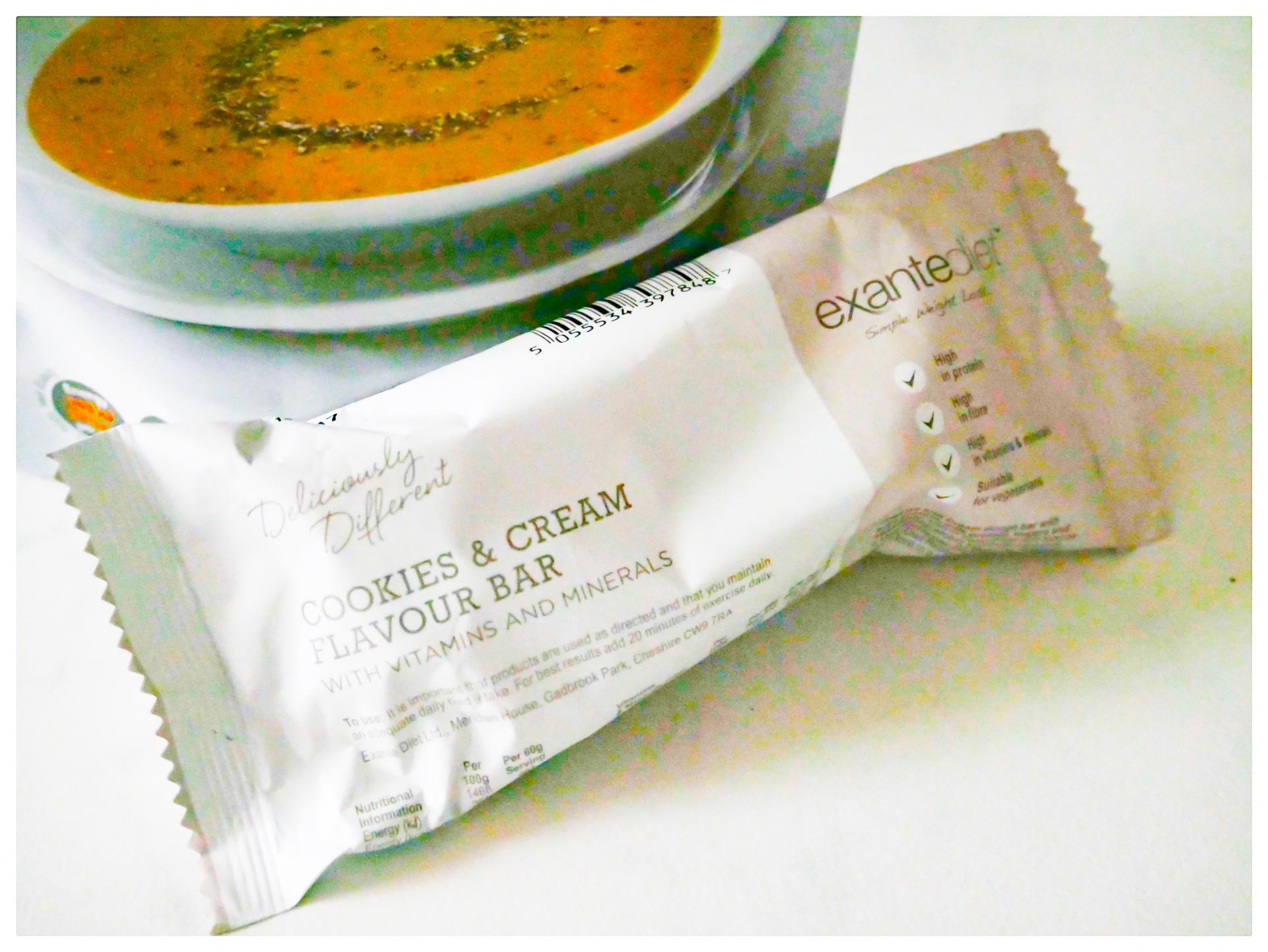 Why the Exante Flexi Plan
Now, just let me say, I'm not trying to lose lots of weight. I am basically trying to tone up a bit of extra jiggle, and when I do that I always do a calorie controlled eating plan, that I track using MyFitness Pal.  It's one of my favourite fitness apps and I've used the free version for years. It's perfect for making sure you're getting all the nutrition you need daily and you can adjust your meals accordingly if there's anything you're missing.
I love that I can also make sure I offset any exercise with those additional cals I need to keep my body working, and it does all the calculations for me of how much extra I need!
How it works
So, the Exante Flexi Solution Plan is essentially a range of meal replacements (which are actual nutritionally balanced foods and meals, as opposed to dust and air!) that you pick and mix and use for 28 day periods to help to take the hassle out of sticking to a calorie controlled, but balanced eating plan.
You can choose from soups,  porridge, rice,  couscous and pasta meals, burgers, sausages, bars, desserts. Yes, they have a great range of desserts, so you don't have to miss out! There's definitely something for every diet and, if you're doing the Flexi Solution Plan, like me, you choose 56 items.
You then combine healthy meals, with their meal replacements in whichever way you want. And, if you're stuck for inspiration for when you take over, there are loads of recipes on their blog. It all means you don't cut out food groups, but you can be flexible in how you make it work for you.
What's working for me is using the Exante products for work and daytime (when I'm often really busy and rushing to and from meetings) and then cooking my evening meal myself.
Research
The other reason I said yes to the Exante Flexi Solution Plan, is that I'm also studying online with NCC for a diploma to become a qualified weight management consultant and I'm so curious about how these sorts of plans work and whether they are useful for busy working mums, like me.
Because of that, I love the fact that it's not encouraging you to completely cut out food groups –  that sounds like an unrealistic, unhealthy hell to me. But, if I'm busy, or just feeling a bit lazy, I can dip into my box of goodies and I always have something in there that I know is nutritionally balanced and also filling. I don't deal well with hanger, so that's a win!
What I've noticed so far
I like the fact that it's encouraging me to take better care of myself. It's also making me plan my meals more, which is something I'd gotten out of. I find it easy to use the meal replacements at work, which is always the hardest time for me, so I end up eating a jacket potato with beans most days. I wear Invisalign so snacking isn't really a problem for me. But, when I do eat, I want to feel full but not bloated.
The bars and the soups are so much more filling than I sceptically thought. In fact, I've been having the bars in two halves: One half  in the morning and one half in the afternoon.
The soups are a revelation. They really do fill me up. That's because they're packed with protein, in the form of soy. It bulks them up and makes a big difference!

I definitely have a sweet tooth, but, given the choice, cheese or chocolate, I would always go for cheese. So, I am more of a savoury person and because of that, I think I should have stocked up on less desserts and more every day food for work.
Achieving fitness goals

I wrote about How to Achieve Your Fitness Goals and I'm taking my own advice! One of the things I mentioned was having a goal. Also, that that doesn't have to centre around New Year (in fact you're more likely to succeed away from New Year!). So, you don't have to worry if you've fallen off the wagon. We can just dust our selves off and start over together!
My 28 Day Challenge.
It's my birthday on 3 May and I have a dress I really want to (comfortably) wear. It's the one in the photos and you can find it on our what's in our wardrobe/closet page. It's gorgeous, but it has zero give.
I'll be going out a little bit after my birthday to 'celebrate',  as I mentioned, we've just moved again, you can read more on why in Self Love and Single Motherhood. So, I'm  going to use the trio that is the Flexi Plan, these HIIT workouts,  and My Fitness Pal to see how much I can tone up by then.
I'm not too concerned with how much I weigh, I am more concerned with building muscle and tone and feeling better. However, I'm going to keep a diary, and track my progress and what works and doesn't and do a full review at the end of the 28 days.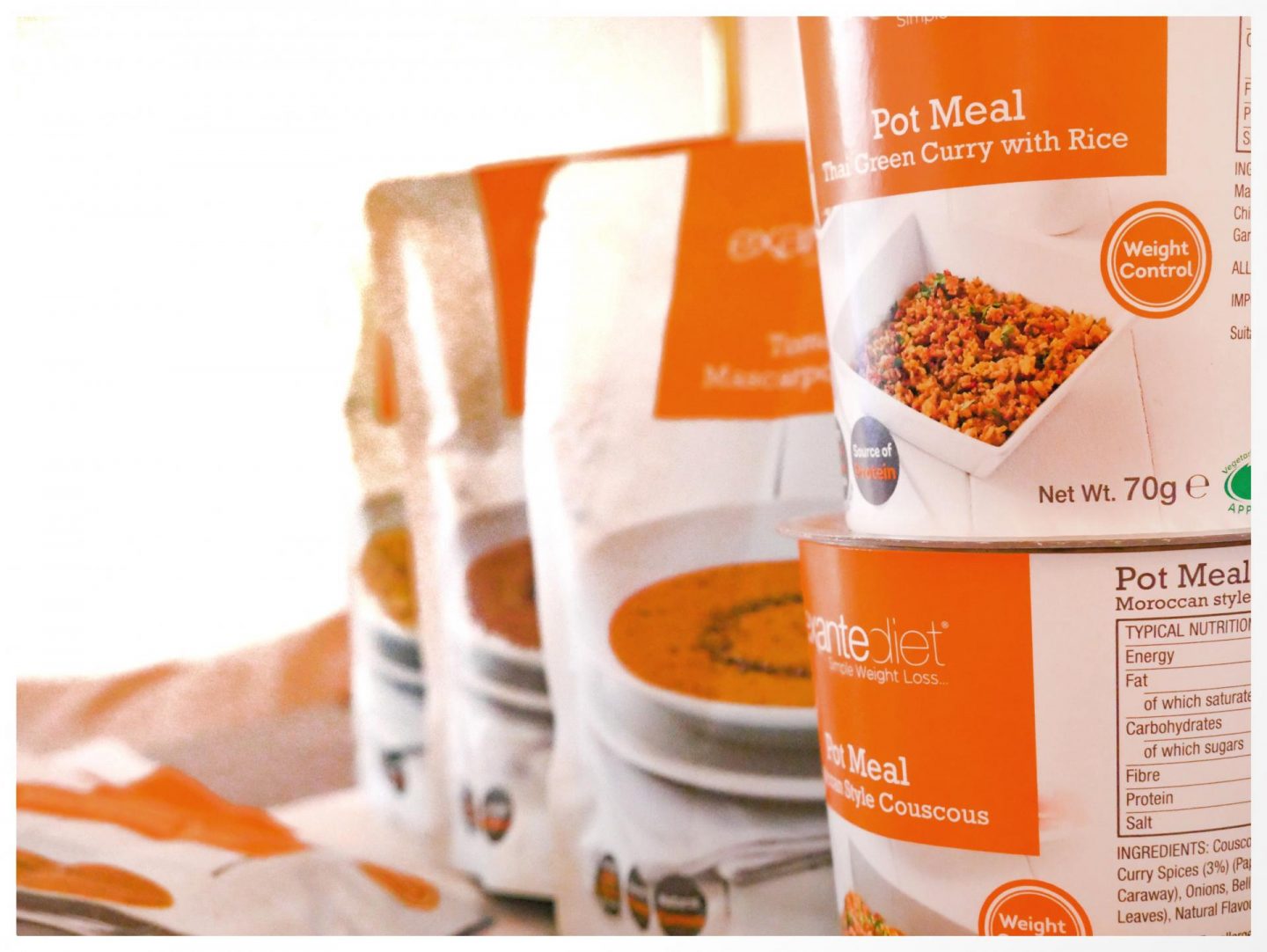 My Exante Flexi Plan Results
Update October 2018 – It worked for me and I lost 10lbs. Although, I did stop it and start again when I was ill, but it took less than 2 months all the same. And I have kept it off.
I still use the shakes, bars and meal replacements for on the go and I've just placed an order and there's currently 30% off  the Meal Replacement Products – click here and use code: SEPT30.  In case you're wondering, my favourite soups have now changed and aren't the pre-prepared ones – you just add water now. Also, some of the pot meals I loved aren't currently on the site, so this time I've ordered the daal pots as they'll be great for work!
What are your favourite ways to stay on track with your health and fitness?