Brown fashion | What to wear with brown clothing
Brown fashion | What to wear with brown clothing
Post Updated October 2022
Brown fashion is back in town. Yes, brown. In a big way. Autumnal, retro, animal, corduroy. Yup, it's brown's time to shine (?) this season and into the next. Admittedly, I wasn't convinced either, but now I am a convert!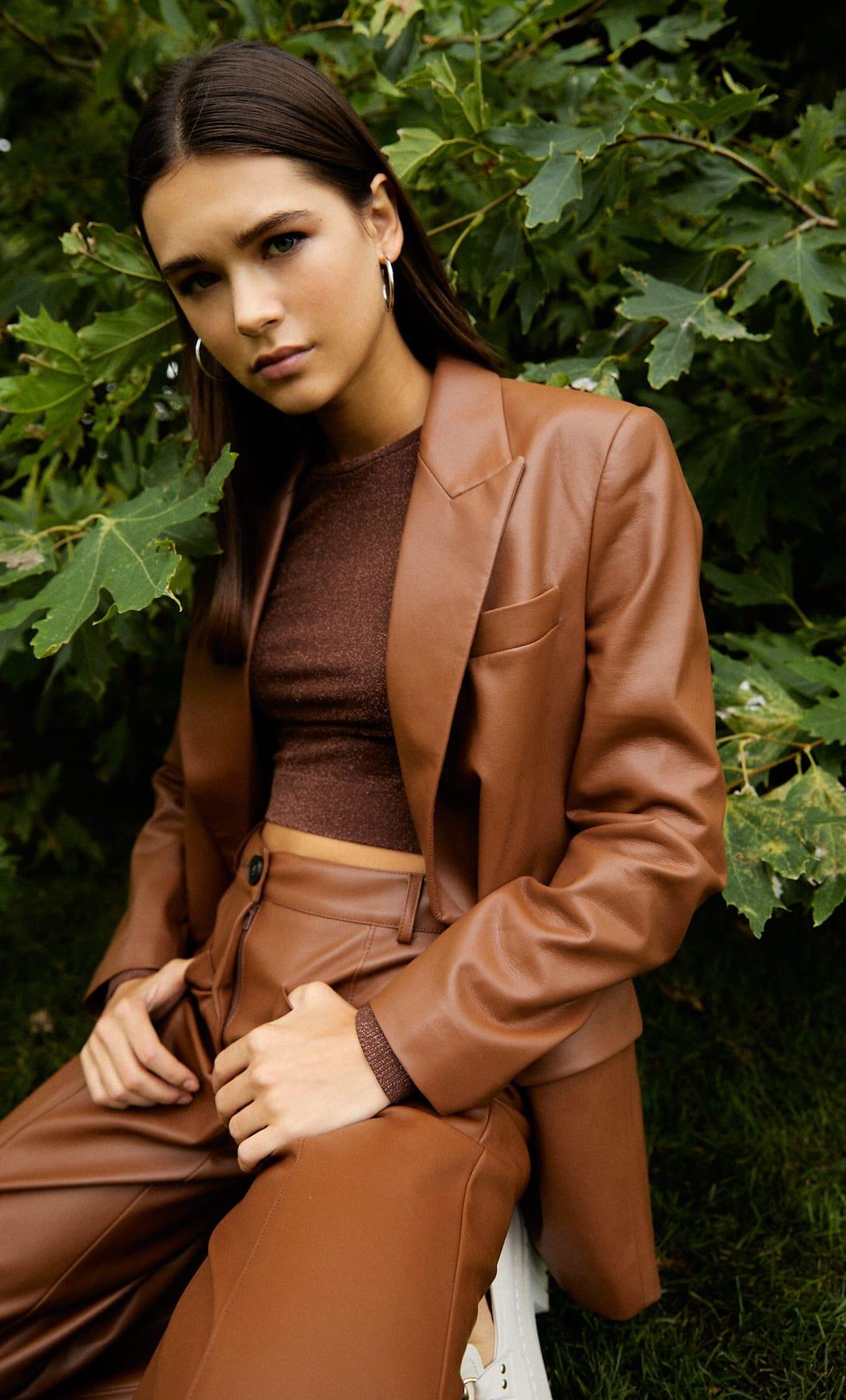 OK, let's start with the obvious  – it's Autumn and that means more, well, Autumnal shades. And brown is one such shade. But this year, it's had an update and I love talking about those updates and giving you some inspiration for how to wear them – just like I did with the
Ultimately, the aim is to show how to incorporate style updates, whilst making the most of what you already have.
From corduroy to animal print, I have some inspiration from the catwalks and, as I said some great new in brown items and items to wear with brown, because you probably already have some brown and maybe it just needs a little facelift. Or you need some inspiration to get it out of the back of your wardrobe and to be excited to wear it!
Fashioning brown with what we already have
So, yes, I meant to do a short post on why brown fashion was trending. However, you know that trending  doesn't mean that those looks will make it into my style. I like things I can actually wear and wear for more than one season, so I love to filter down what's on the catwalks and translate them to the fashion language of the regular person who wants to look stylish, but draws the line very thickly at #fashun.
I like tan. I wear tan a lot. I haven't been inspired to wear a lot of rich brown. Being brown of skin, it's not a colour I thought of as very flattering on me and there certainly weren't all the shades, styles and shapes of chocolately loveliness in clothes form that there at the moment.
But, I've been proved wrong – it's a colour that you can complement every skin tone, especially when you look at the different ways to wear it. Of course, I've been scouring lots of different sites to find some great wearable picks to share, and by absolute chance (!) some updates for my own wardrobe.  Right now, I have my eye on the blue sling backs later in this post. And I'm eagerly awaiting delivery of the brown, white and leopard print bag that, to my absolute joy,  has just gone on sale.  You're very welcome!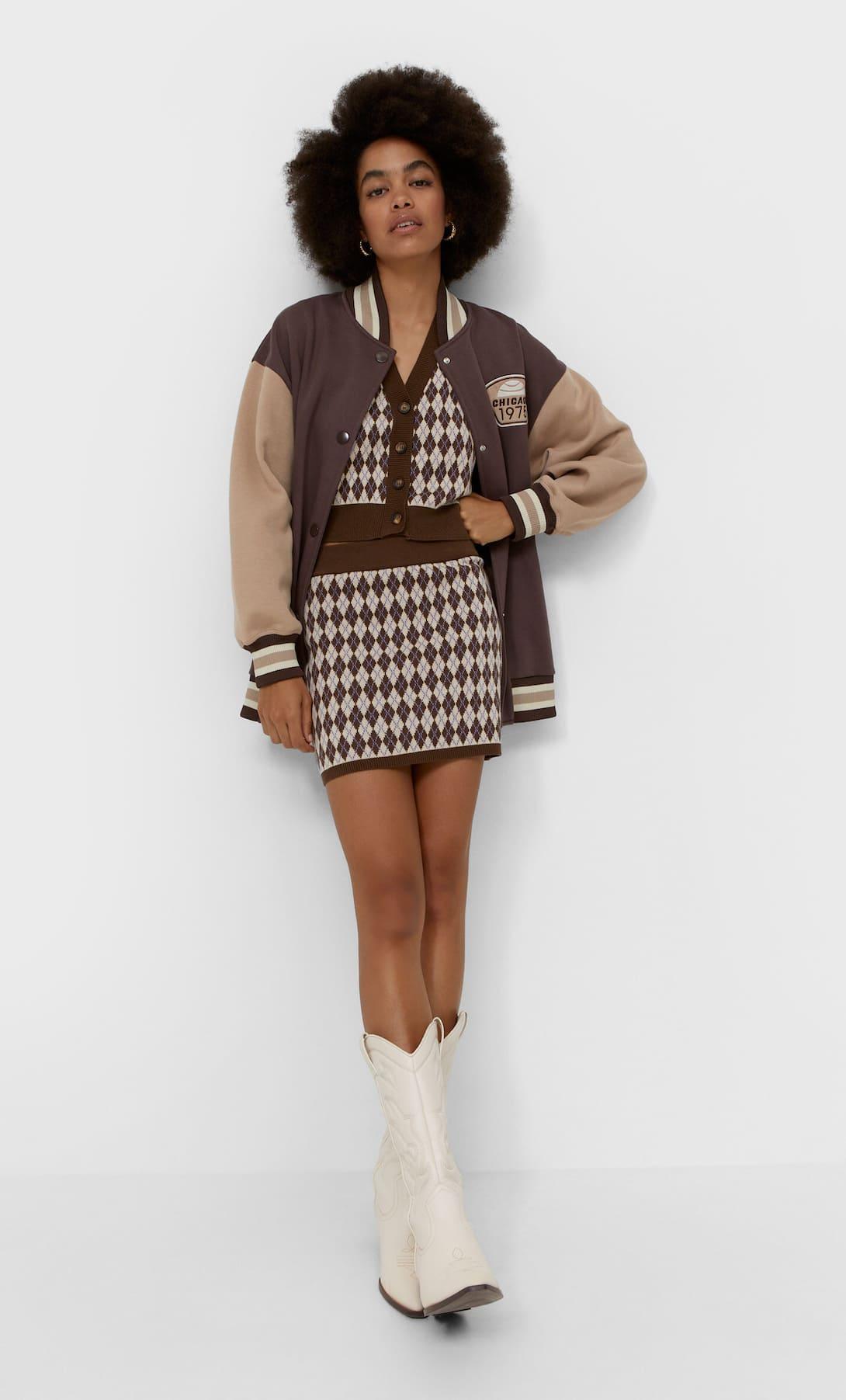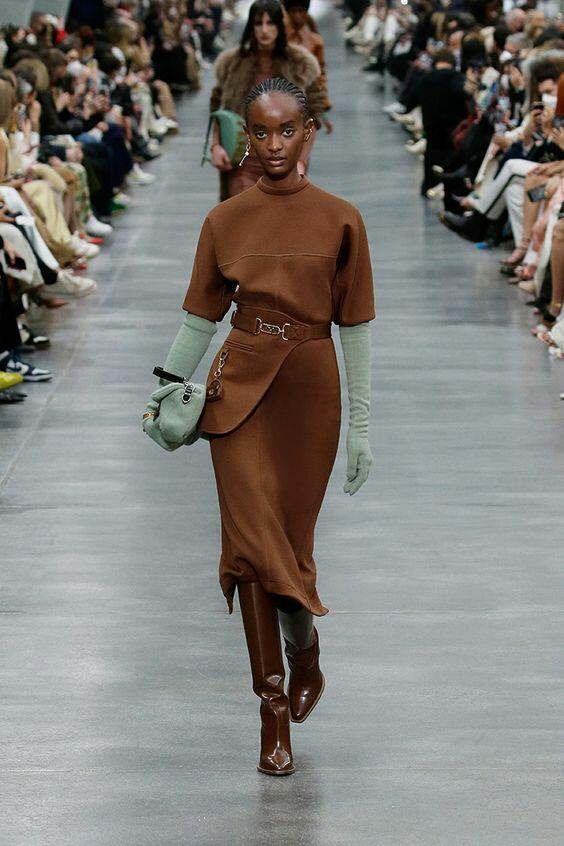 SHOP THE lOOK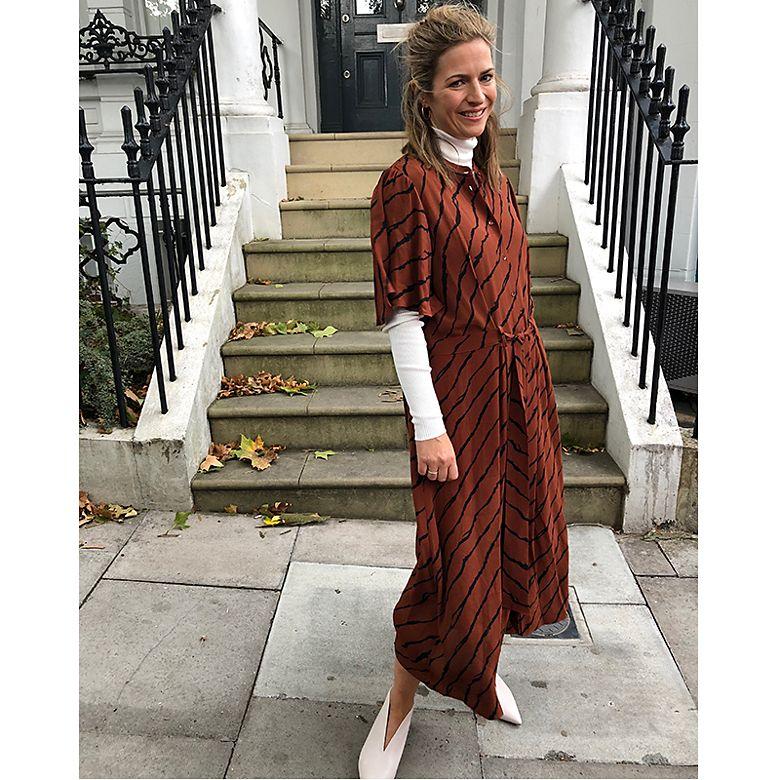 I love how this dress can be adapted with different accessories to give a totally different look.
Animal Print Brown
Animal print brown is a favourite of mine, I often have some animal print lurking somewhere in my outfits. That viral post about how women over 30 shouldn't wear leopard print is still as laughable now as it was then. It inspired the #iwillwearwhatilike hashtag from Catherine at Not Dressed as Lamb, which is now not only a weekly outfit inspiration link up, but a hugely popular Instagram community.  It also inspired the YouTube video and the collaboration I did two years ago where I put my best (leopard print clad) foot forward in my Boden flats – the ones that I still wear to death now. Animal print is a great, wearable wardrobe staple and, yes, it's trending now and I almost wish it wasn't, but it is a classic print that never goes out of style.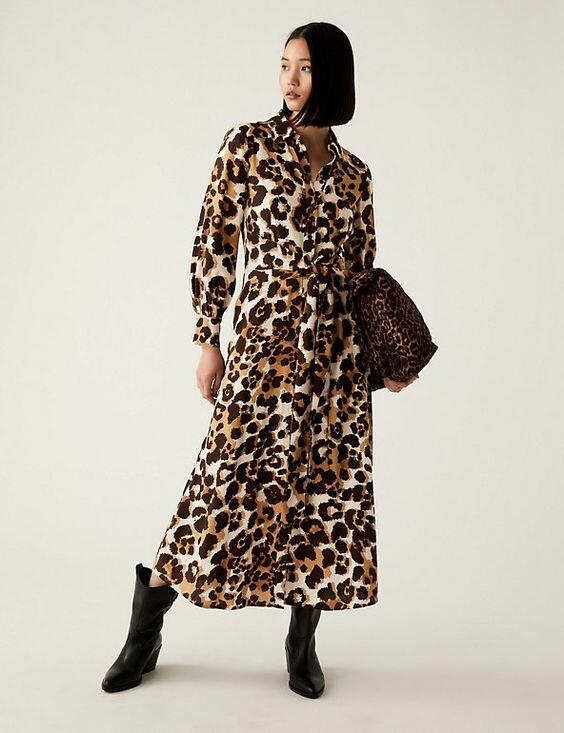 What colours go with brown?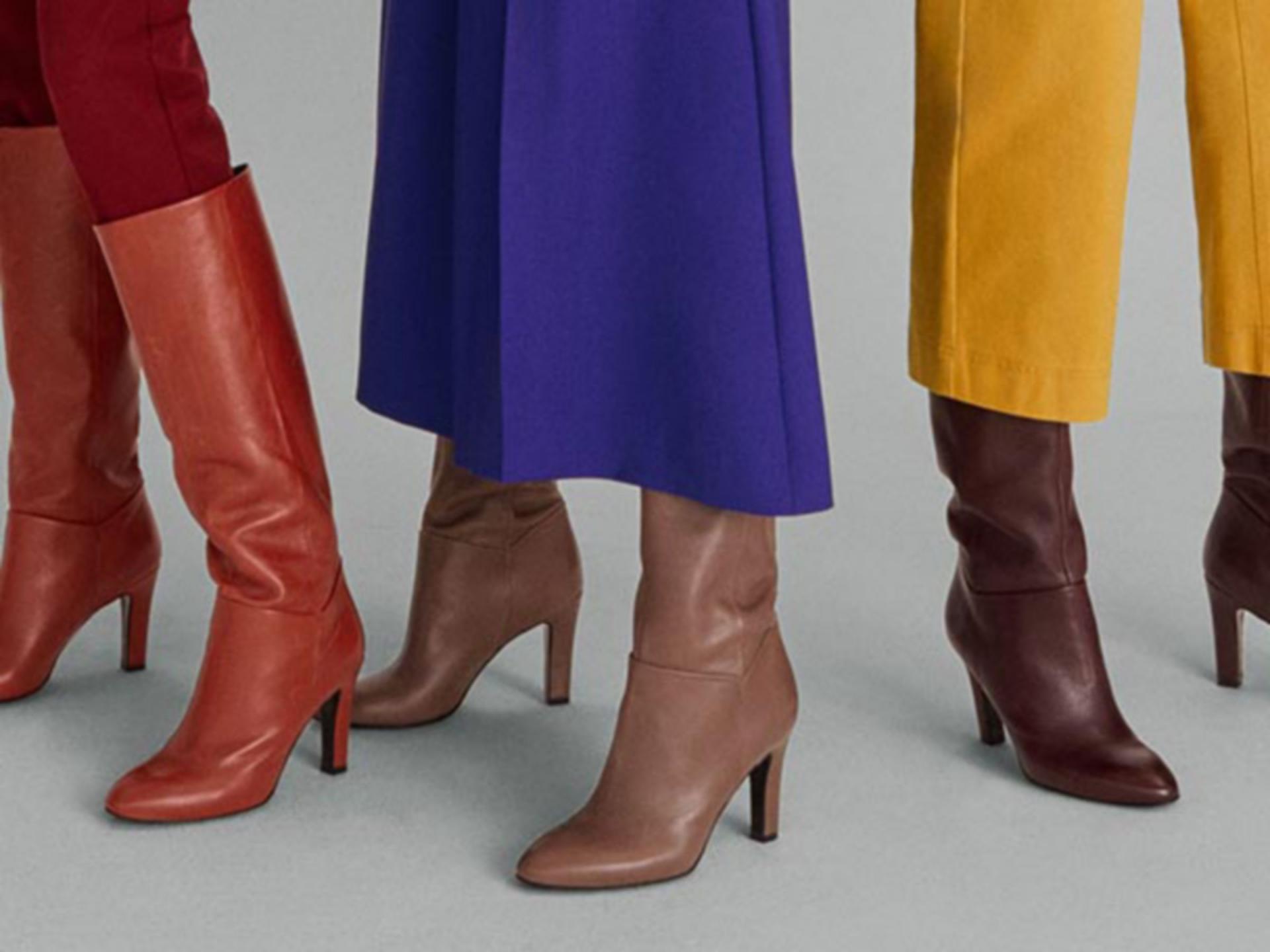 This is an easy one: All of them! Brown is a versatile neutral and so there is really no end to your options. Of course, with the retro theme being so big , monochrome continuing to dominate – head to toe brown is a look!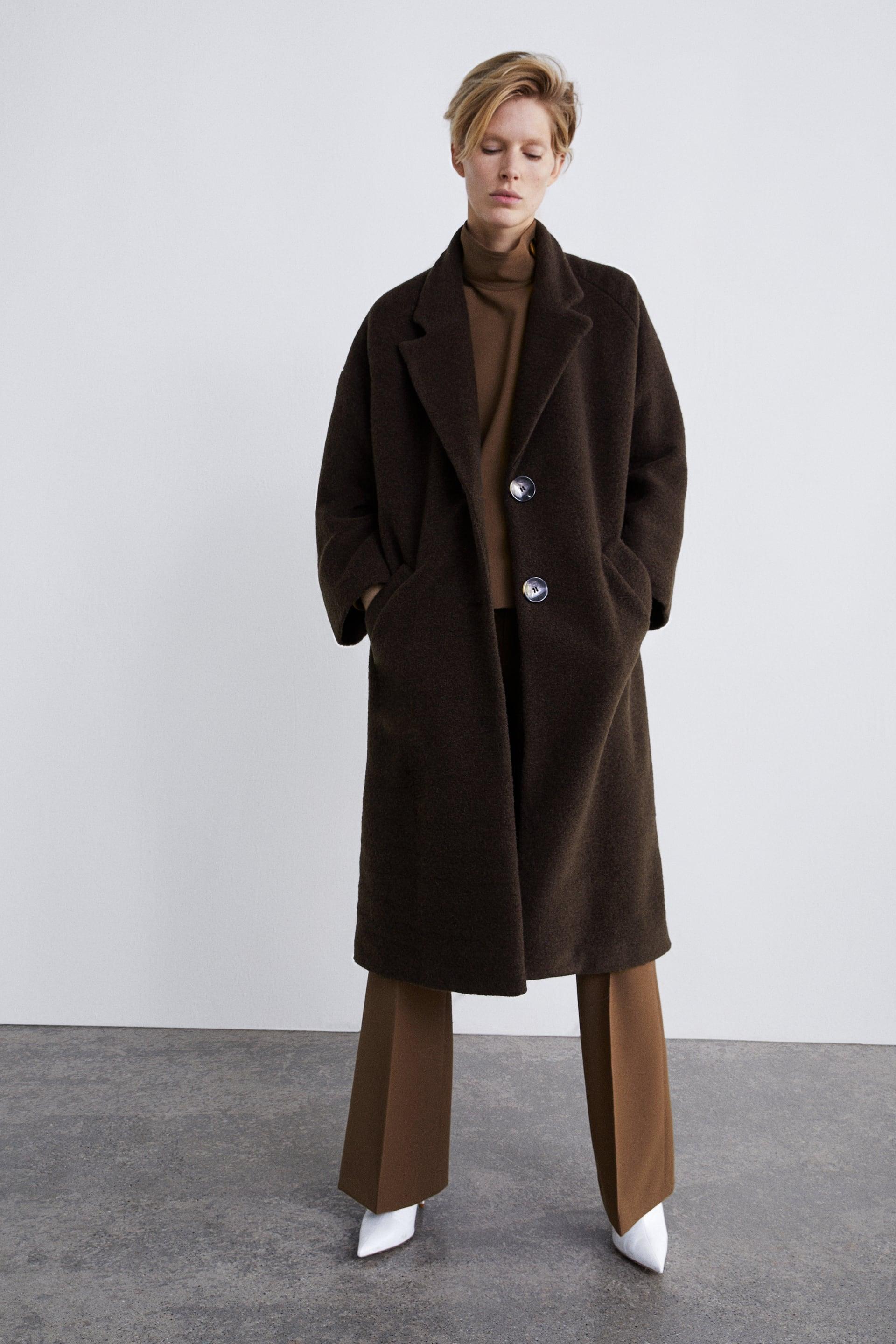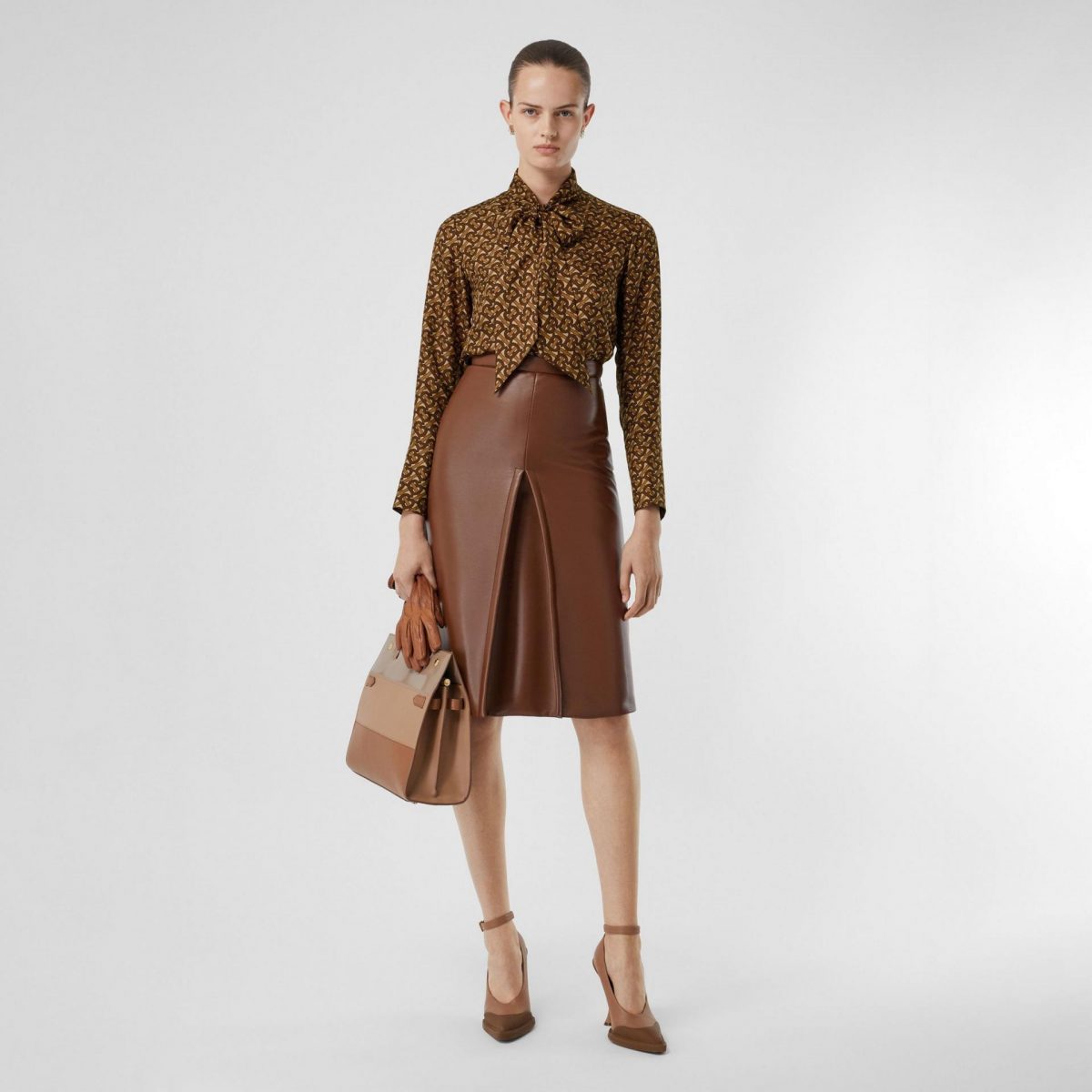 If that terrifies you, there's black and brown outfit inspiration dotted throughout this post. But, what I've found really interesting is adding a bit of colour to brown to make it pop. So, whichever way you do it, there are endless options.
Brown and Yellow
Brown and yellow work well together as a colour palette. Mustard yellow in particular matched with brown brings that perfect warmth that can work from Autumn through to Summer
Image Credits: Vogue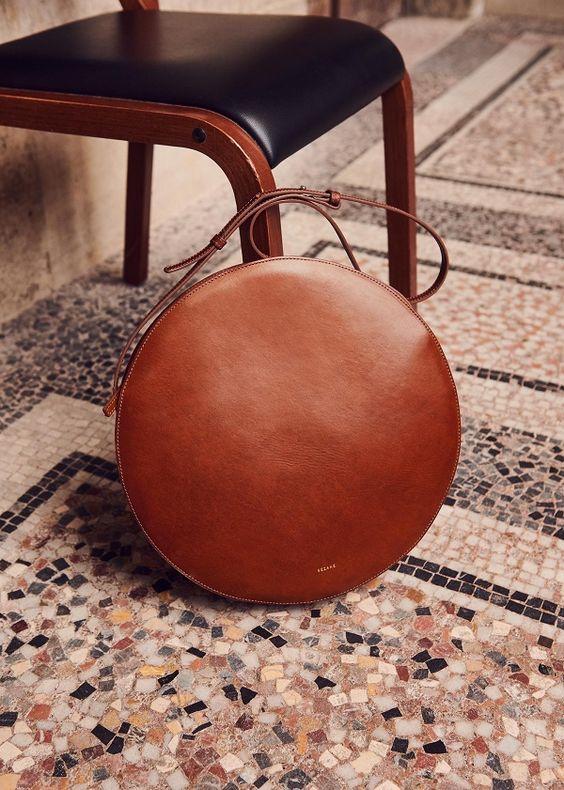 Brown and Blue
I absolutely love the brown and pale, icy or powder blue colour palette – it's not a combination I would have thought of before, but once I saw it, I couldn't stop looking for more. It's so unexpectedly good! But warmer, jewel toned blues work so well, too.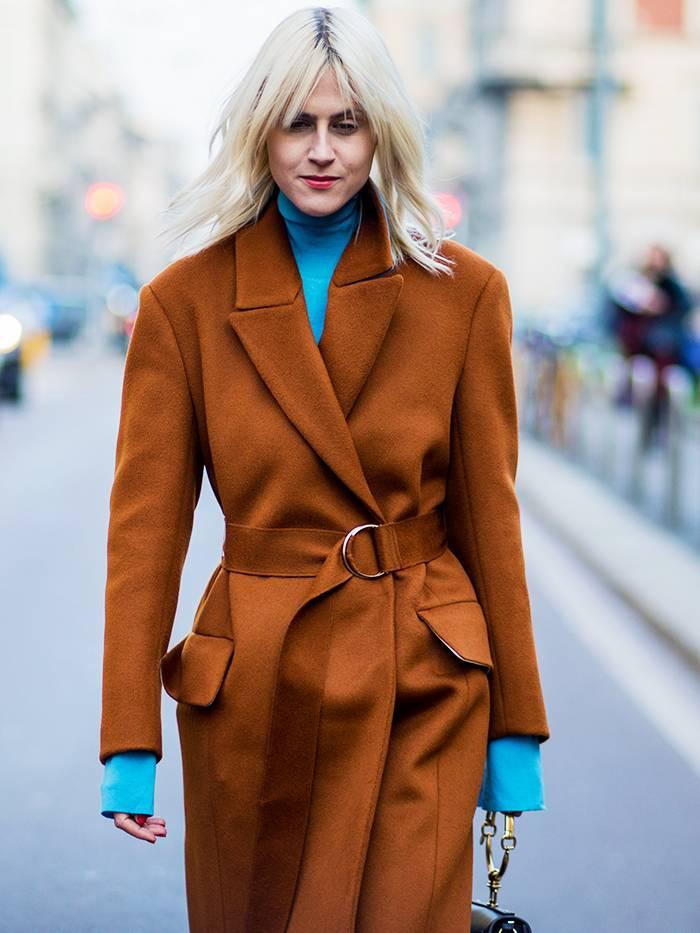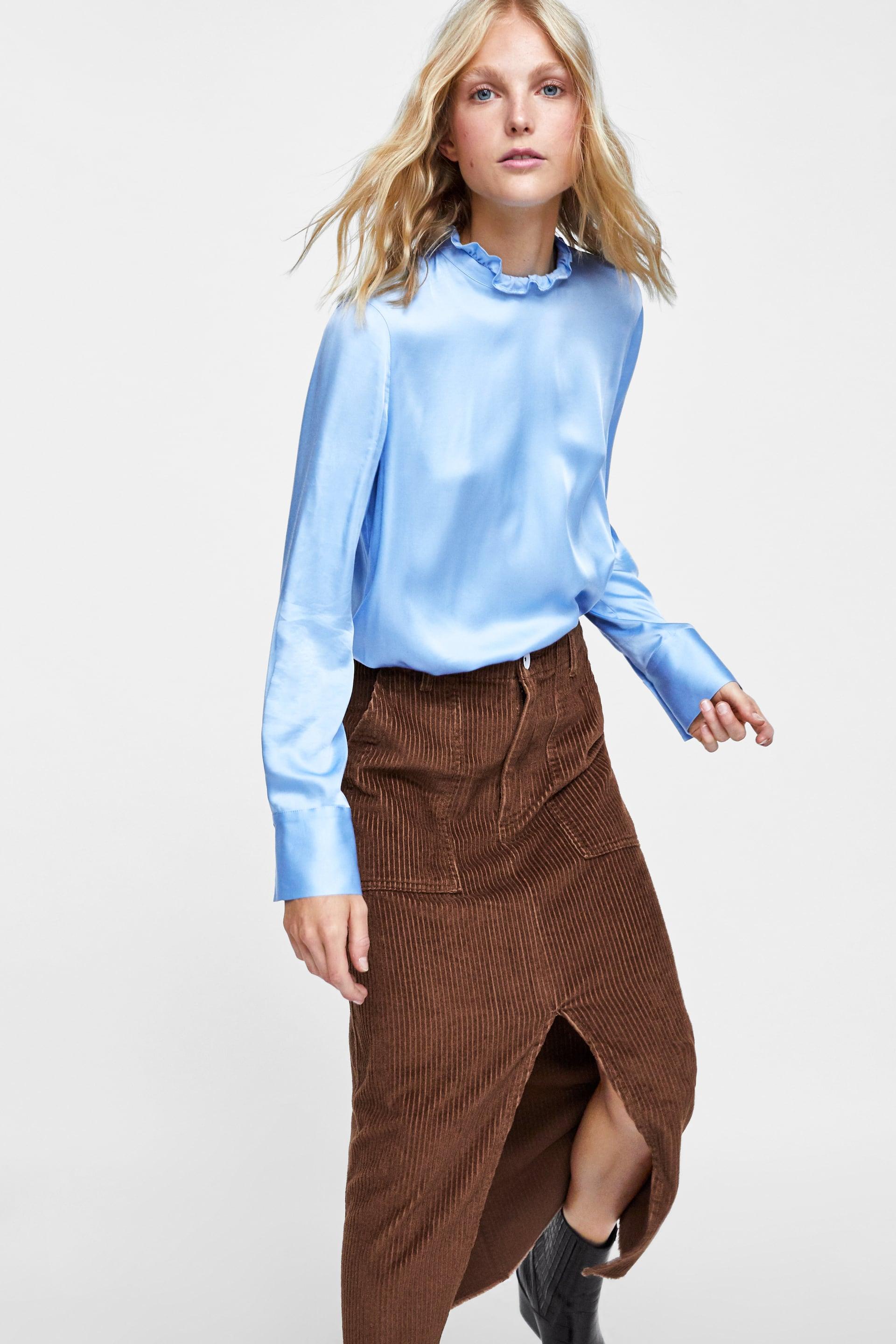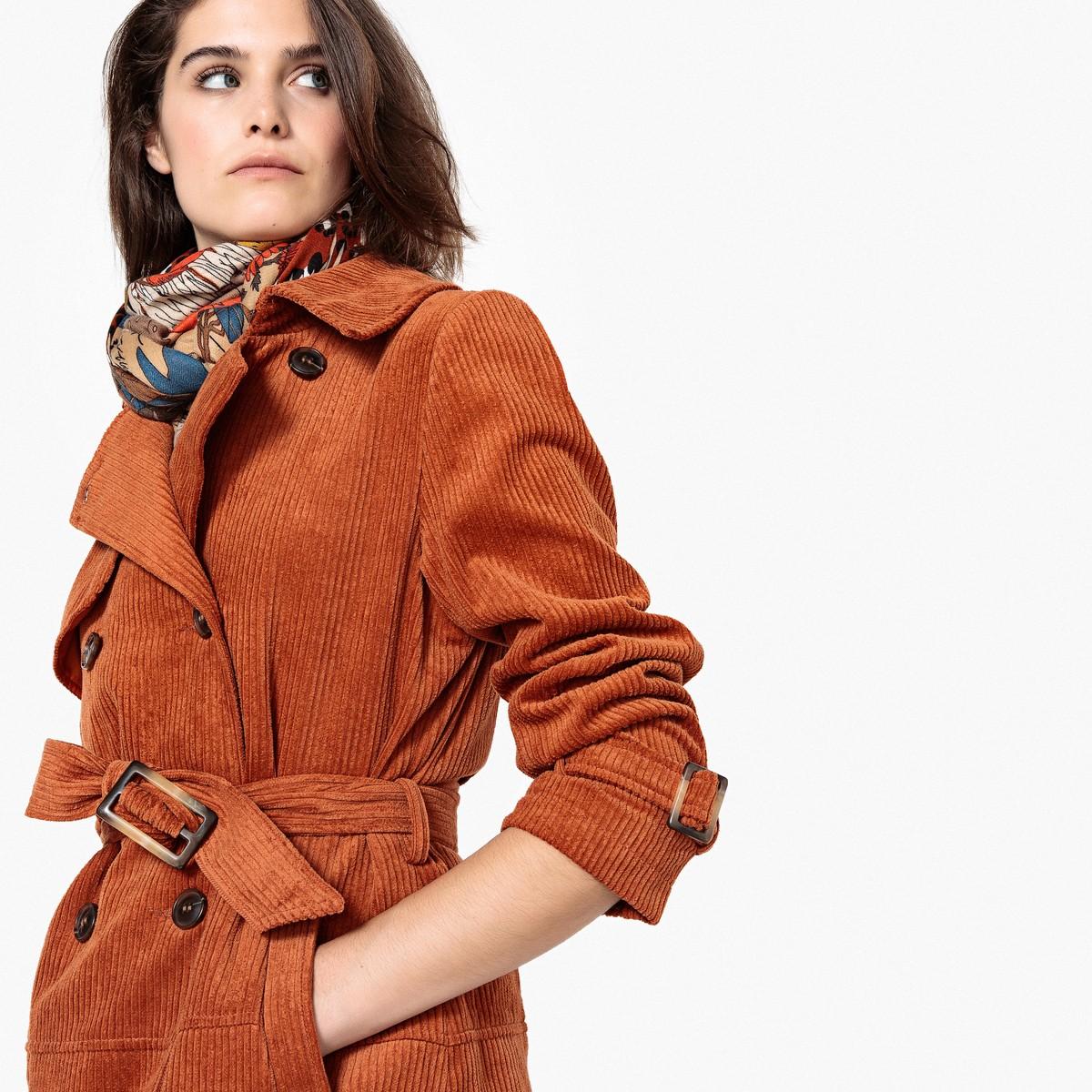 BROWN AND WHITE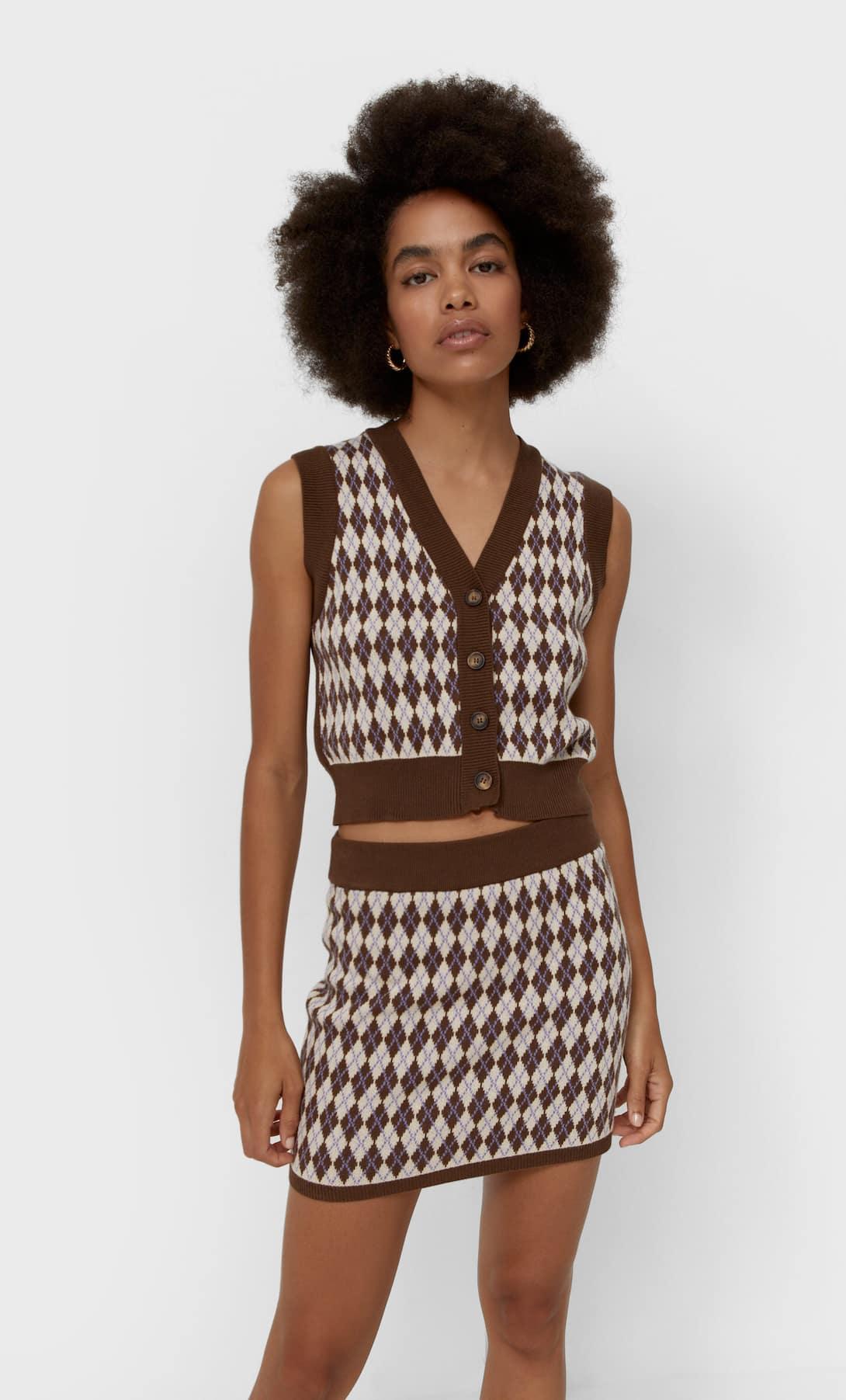 Brown and white just looks elegant and stylish, especially when you incorporate the animal prints that are everywhere at the moment. There was an abundance of snake print and brown sashaying down the runway for so many ready to wear catwalk collections for example,  and it's really not hard to see why.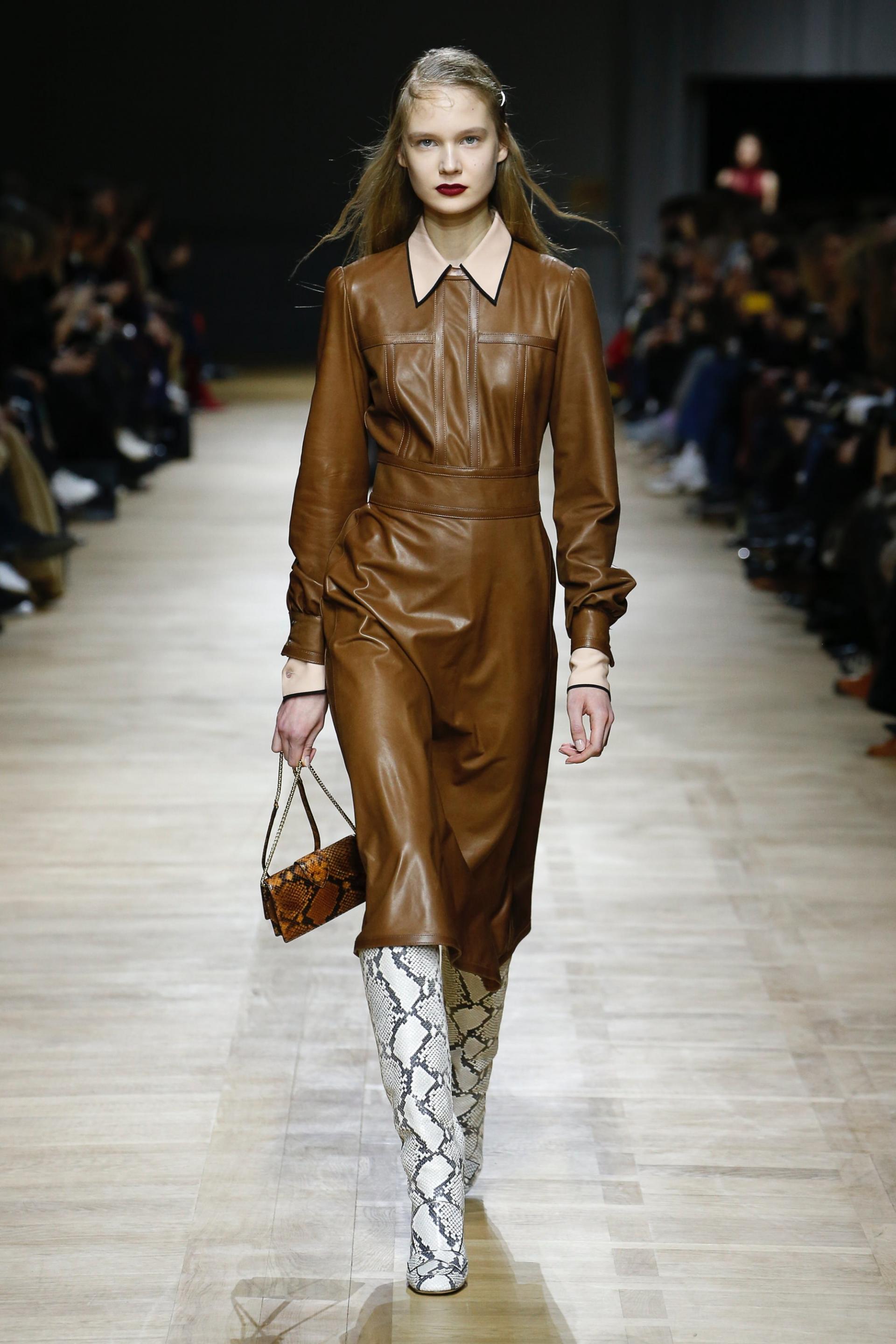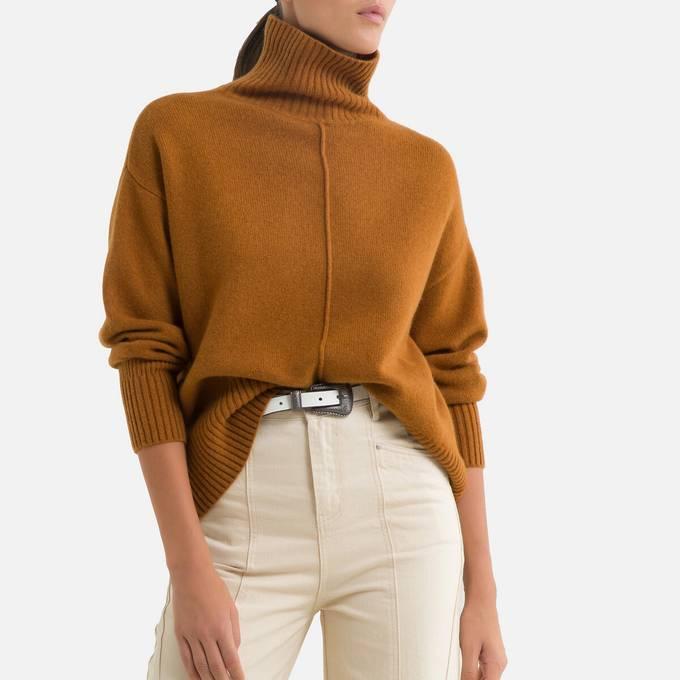 I could go on, with brown and green, brown and pink, colour blocking…
But, I have to stop somewhere – unfortunately!
So, there you have it, some great ways to wear brown that I hope will inspire you with things that you already own. I love the updates for this season and I certainly feel inspired to try some colour combinations that I wouldn't have tried before.
What were/are your favourite ways to wear brown?
Follow Kitty & B:  YouTube| Pinterest| Instagram | Twitter | Facebook | Bloglovin' |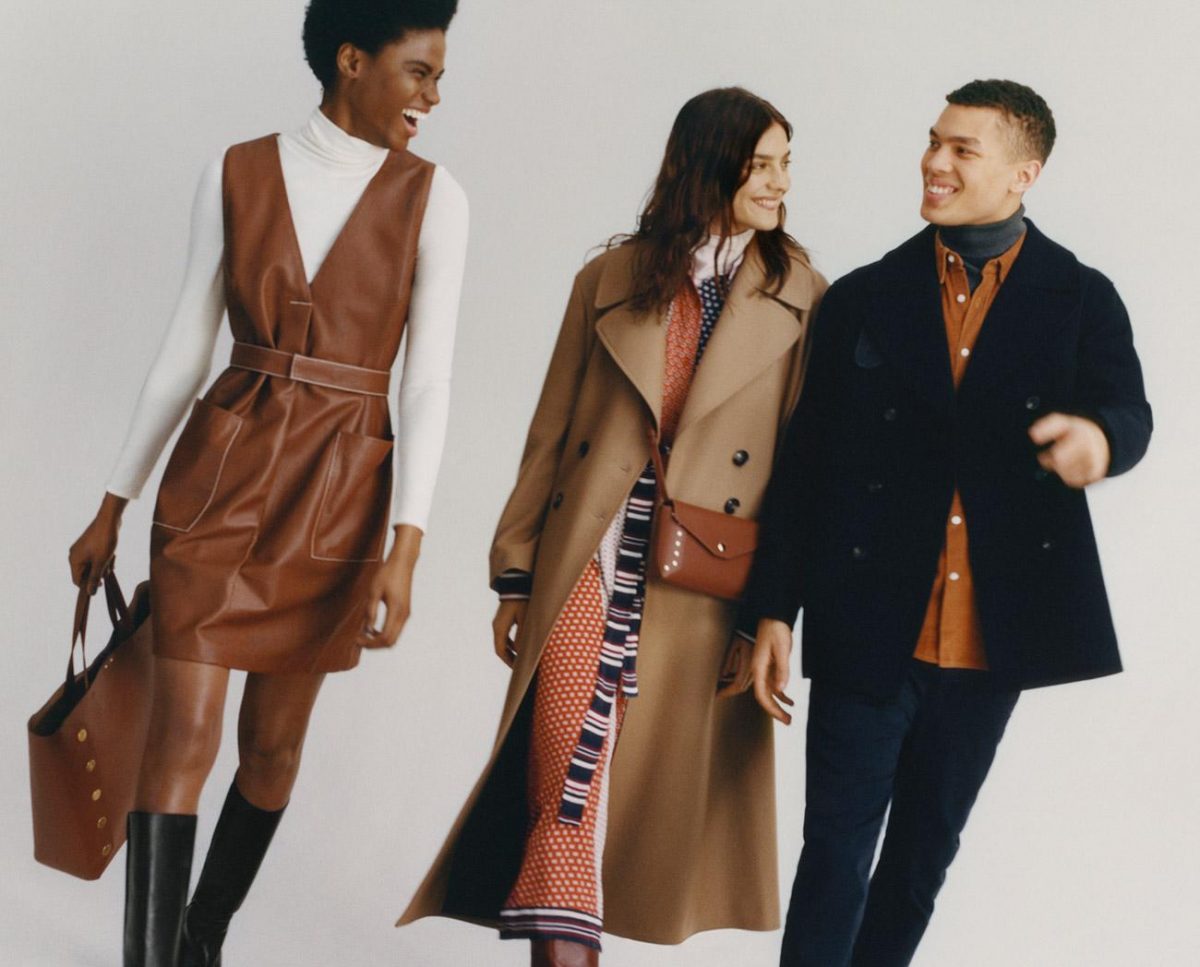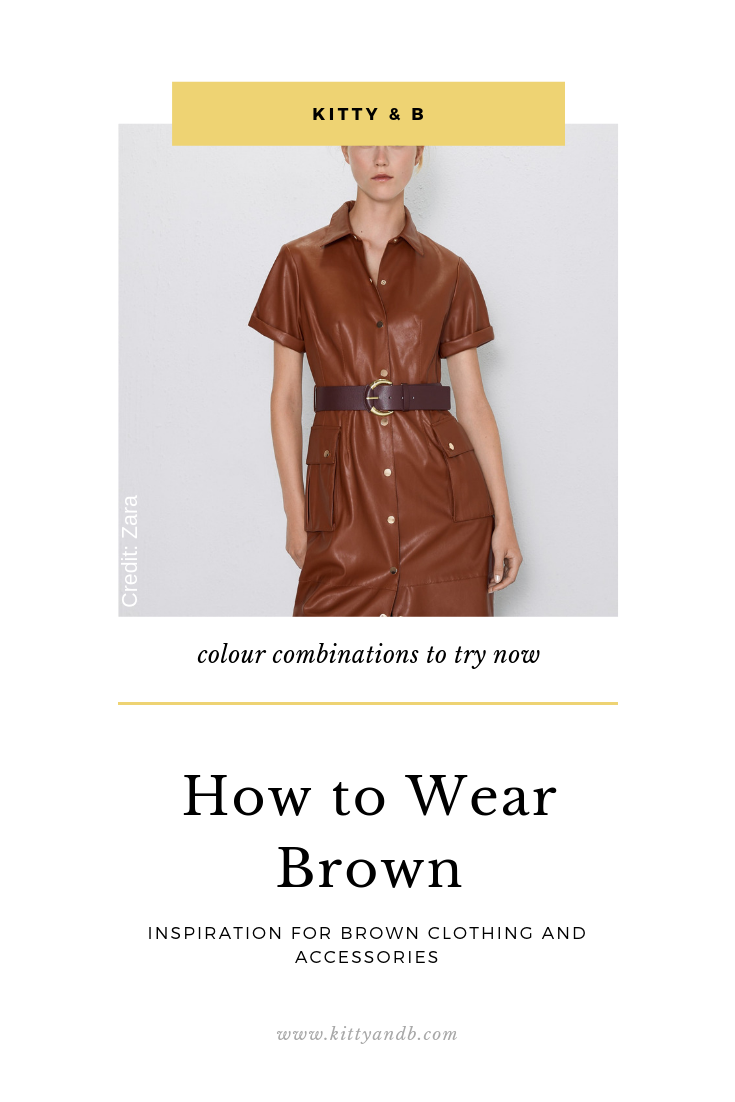 Sharing the love at: #iwillwearwhatilike | #BloggerClubUK | #SharingtheBlogLove | #SaturdayShareLinkUp | #MMBH | Fashion Should be Fun | Glitz and Glamour |