Transition Wear: The Faux Leather Jacket
Transition Wear: The Faux Leather Jacket
Dressing for the transition
Transition wear has been the order of the day since Christmas. That's partly because it's finally Spring and also we were lucky enough to spend 10 lovely days in Orihuela in Spain where my parents live over Christmas. It was B's first holiday and my first time travelling solo with a toddler! After waiting for 6 months for his passport, I finally ticked that one off that first year as a mum bucket list (slightly overdue).
As a seasoned traveller and someone who has travelled a lot solo, this was a whole new experience. But, despite a few mid air protestations from B to being shackled when the belt light was on. And, even more vocal,  my pre-flight objections to being on Ryanair (who I vowed never to travel with again years ago),  my greatest fears were pleasantly not realised. Phew!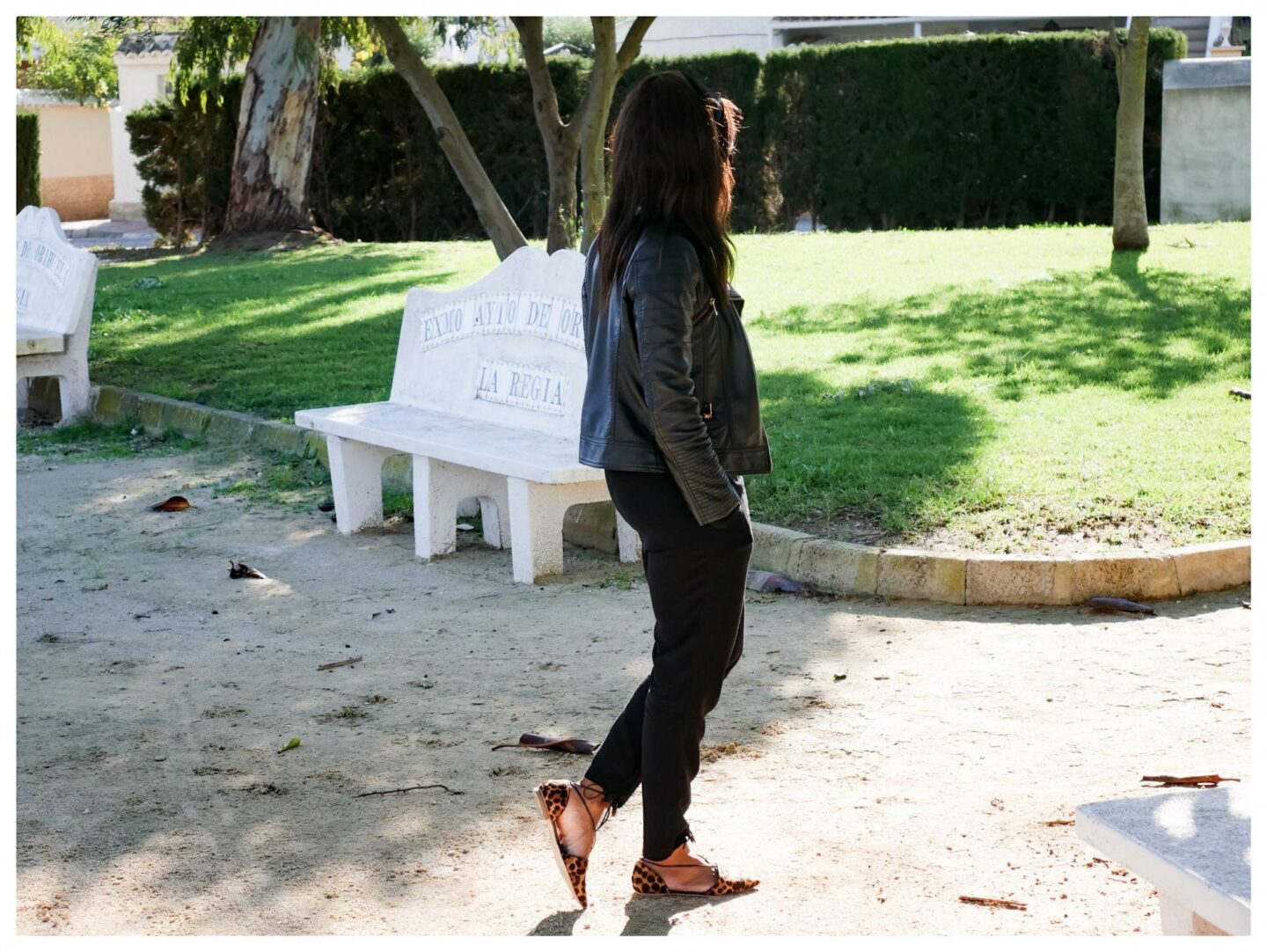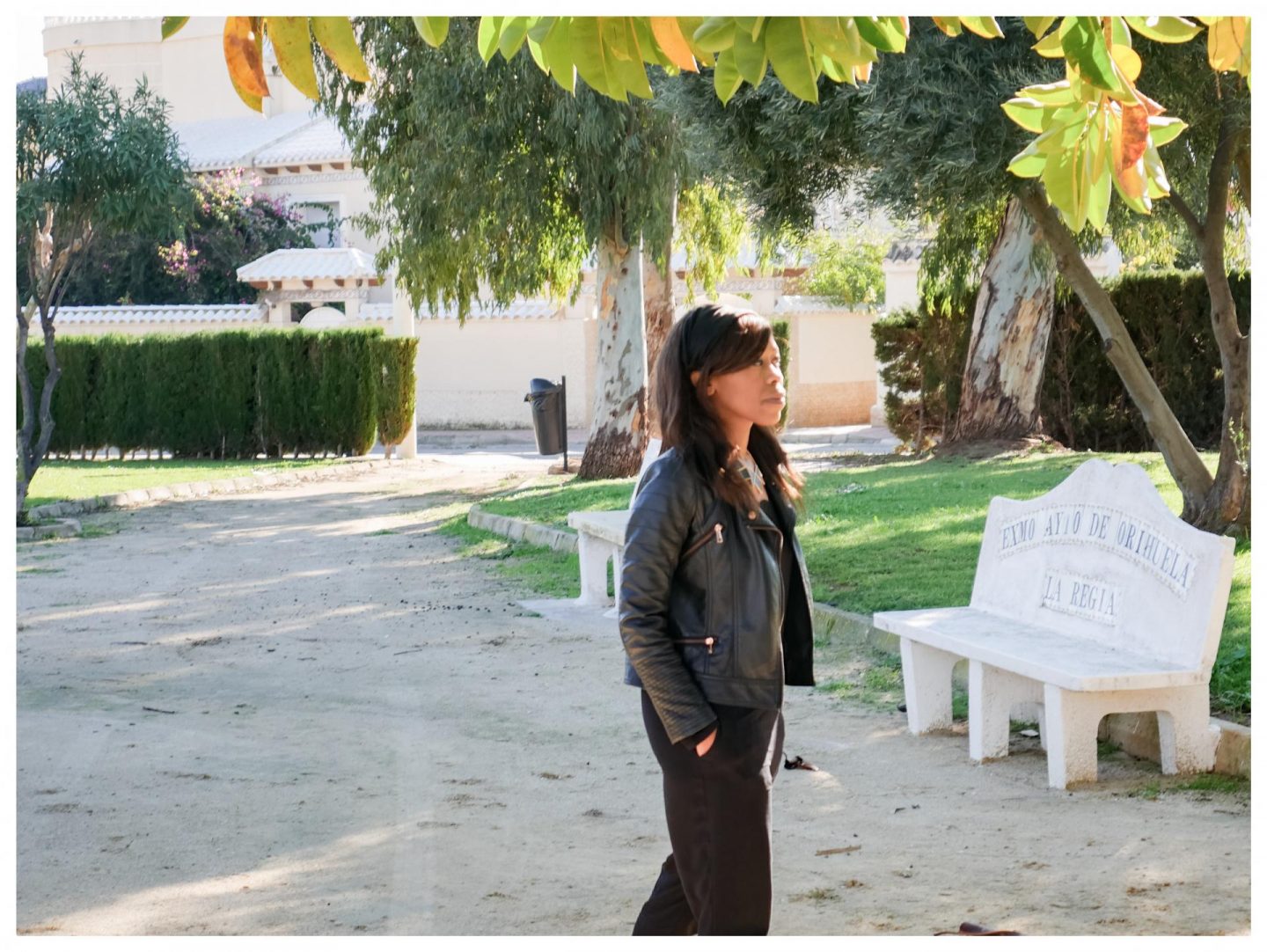 One of the main challenges was packing. I'd had my packing down to a tee – be it a short haul city break or a beach holiday. OK, when I say "to a tee", I mean leaving it fairly last minute, but having things organised so I could throw together whatever I needed quickly. But, still sweating ever so slightly when it got to weighing my luggage!
Packing for a holiday with a toddler, where the weather was looking decidedly changeable, was a whole new challenge!  In the end, B was fully stocked for every eventuality and that left me with minimal space to fit my stuff in. So, a really modest capsule wardrobe was what I packed.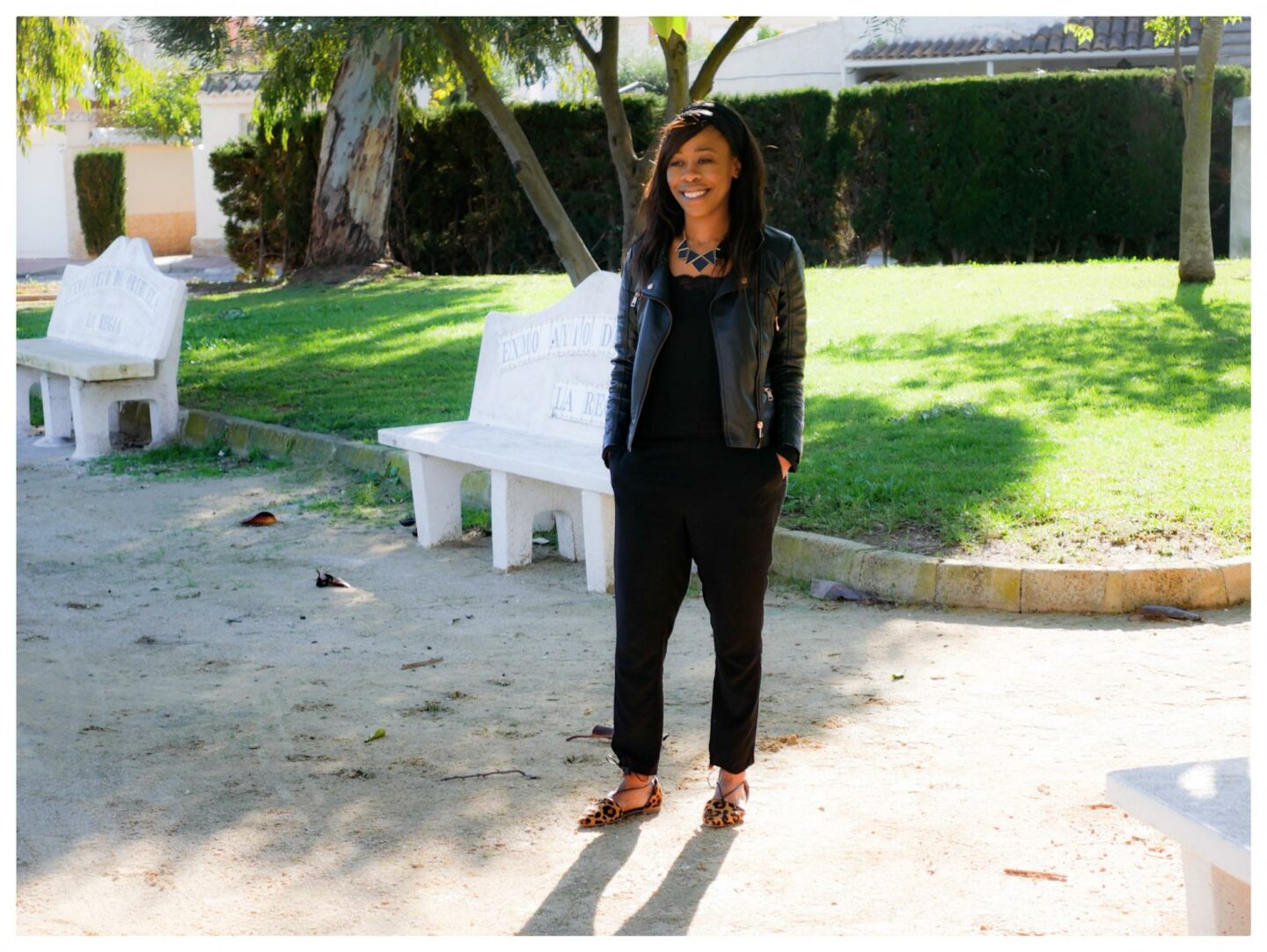 What I Packed
You know I live in jumpsuits, so it's probably no surprise that I packed 3 jumpsuits, that I could wear day or night. We weren't planning on clubbing, But I wanted something that I could wear day to night. We ate out almost every night and when you're chasing around a toddler, they are perfect.
So, I had 3 jumpsuits you've seen on this blog. Two black and one floral. The culotte jumpsuit is one you've seen already.
The black jumpsuit in the photos (thanks Mum!) is one that I got from the La Redoute sale* for £8.70. £8.70! I wore it several times, including the flight home and it was the best. Lightweight, but 3 quarter sleeves and a flattering cut and length for me – even at 5'2″.5.
* They're doing 40% off everything at the moment, just click and use: BIG40,  and you can pick it up for £12.18!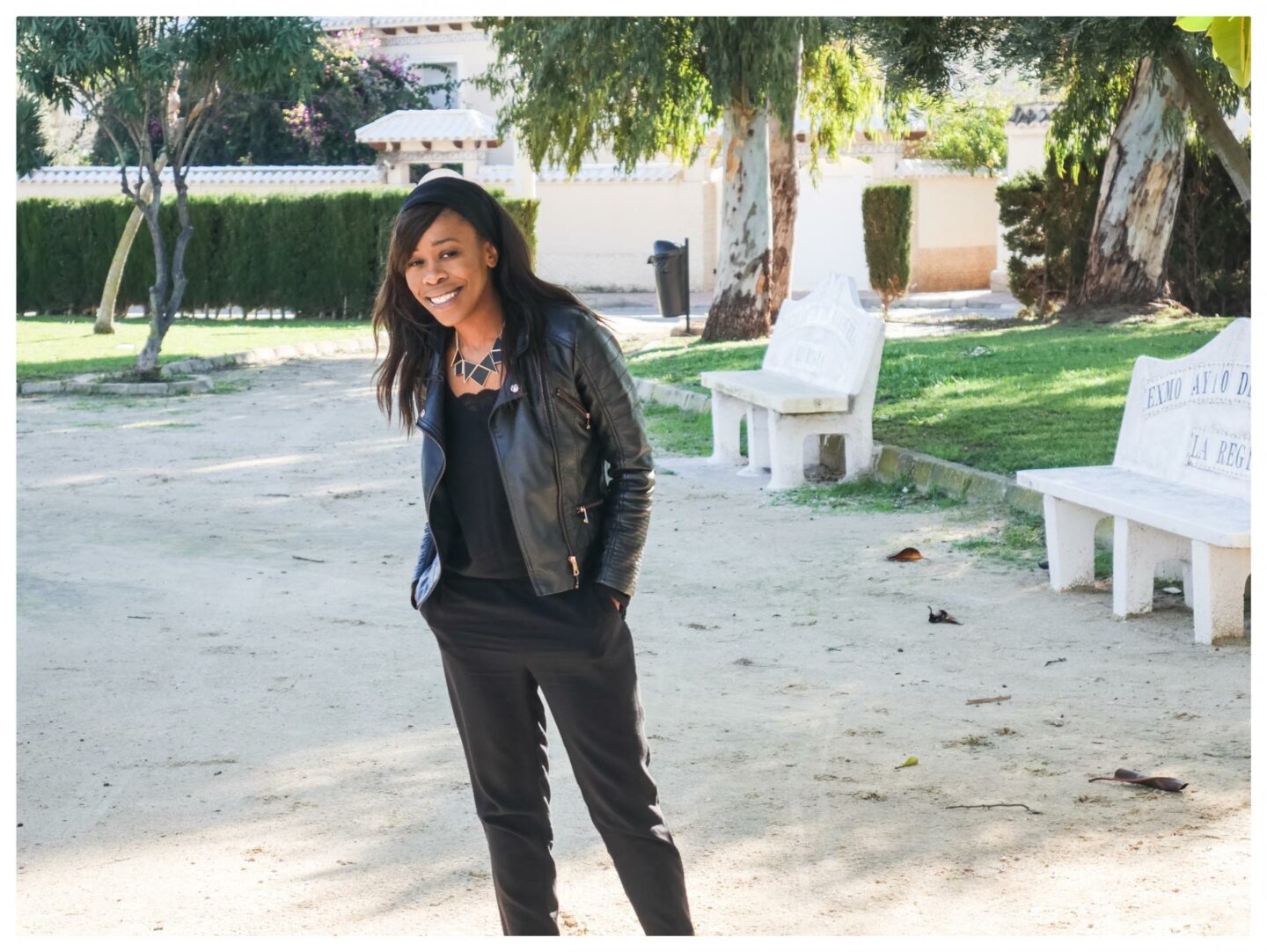 I took 3 pairs of shoes – 2 of which were leopard print – natch! But, my Boden Florence flats are my faves and I always get so many compliments on them. They're comfortable, yet stylish and the design really gives a plain outfit a pop. Plus, again, they are perfect transition wear, that I can wear day or night. If you want to see more on them, they're on our YouTube channel and on the post about statement flats.
I took one necklace which is another fave from New Look and finally my favourite jacket from 2016 – my M&S kids faux leather biker jacket with rose gold detail. You might be bored of it by now, but I am not. One of my best purchases of the year.
It's perfect for transition weather. And I love how it goes with everything. That's why I thought it would be perfect for our 1 year giveaway. Now, I missed that one as we were just moving. So, why not do it now and brighten up April a bit!
Capsule Transition Wear Wardrobe Checklist:
Statement necklace
A line Dress
Maxi Dress
Long sleeve top
Skinny jeans, jeggings or Capri pants
About the jacket
The jacket in this giveaway is faux leather, with rose gold hardware. It fits a size 8-10 according to the people I've tested it with. But, it's actually a kids' jacket aged 13-14! You'll know I love raiding the kids' section from the pinafore jumpsuit I found in the sale. If you want to enter to win the same faux leather jacket, which fits a size 6-8, the size I'm wearing in these photos  – then head over here. ;o)
This giveaway and post is not sponsored or run by anyone but Kitty & B. It's open worldwide, but just remember, you may have to pay customs duty. The giveaway is being run impartially using Rafflecopter and eligible entries will go into the pot and will be chosen at random by Rafflecopter. We'll announce the winner within 72 hours of the giveaway ending.
So, tell us what your most essential transition wear item is?
Follow Kitty & B: Twitter | Facebook| Instagram | YouTube | Snapchat (KittyandB)| Bloglovin' | Pinterest