How to Wear Pastels in 2021| Trend Watch
How to Wear Pastels in 2021| Trend Watch
2021 Trends: Pastels
Pastels are something we probably already have in our wardrobe, but sometimes we just need a little inspiration for how to refresh how we wear them.  Each year there is a reload and an update, so here we have my current favourite look and also lots of  inspiration for how to wear pastels for 2021.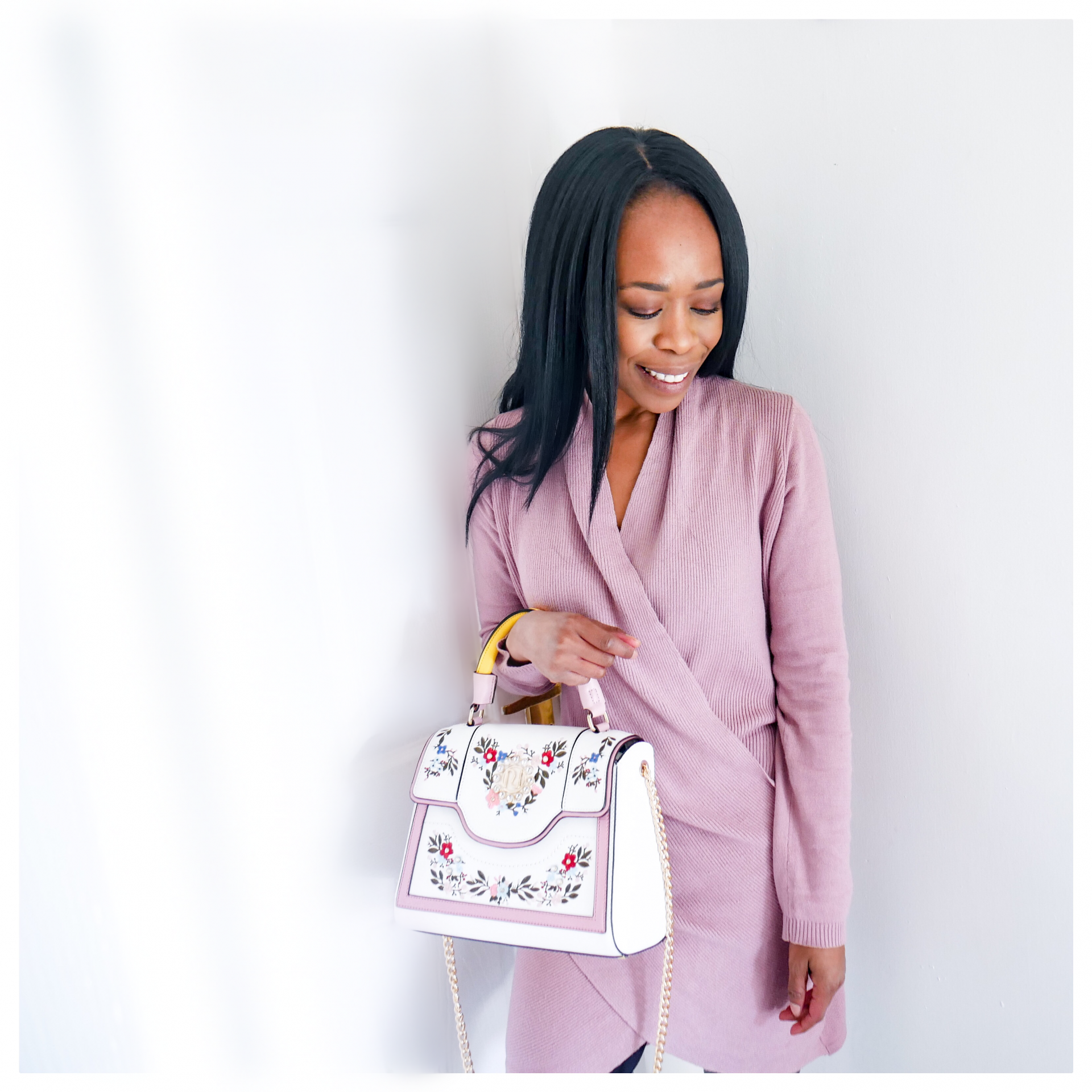 The last Spring trends post was on polka dots with how to wear them this SS21. Plus, we hosted a gorgeous bag giveaway there, so if you're not on the mailing list to be notified first of the next one, get yourself on our mailing list here! Today, we're onto a Spring staple – pastels. Is it even Spring if there aren't any pastels?!
Last year, I didn't really get involved, but this year I am actually excited about all the pastel loveliness out there and the updated ways to wear them. And, to think, I really didn't consider myself as a pastels type of woman – let alone someone with the number of pink toned pieces that have found their way into my style!
As always, I love the classic with a twist style and adding an unexpected colour, style or accessory really brings pastels right into 2021.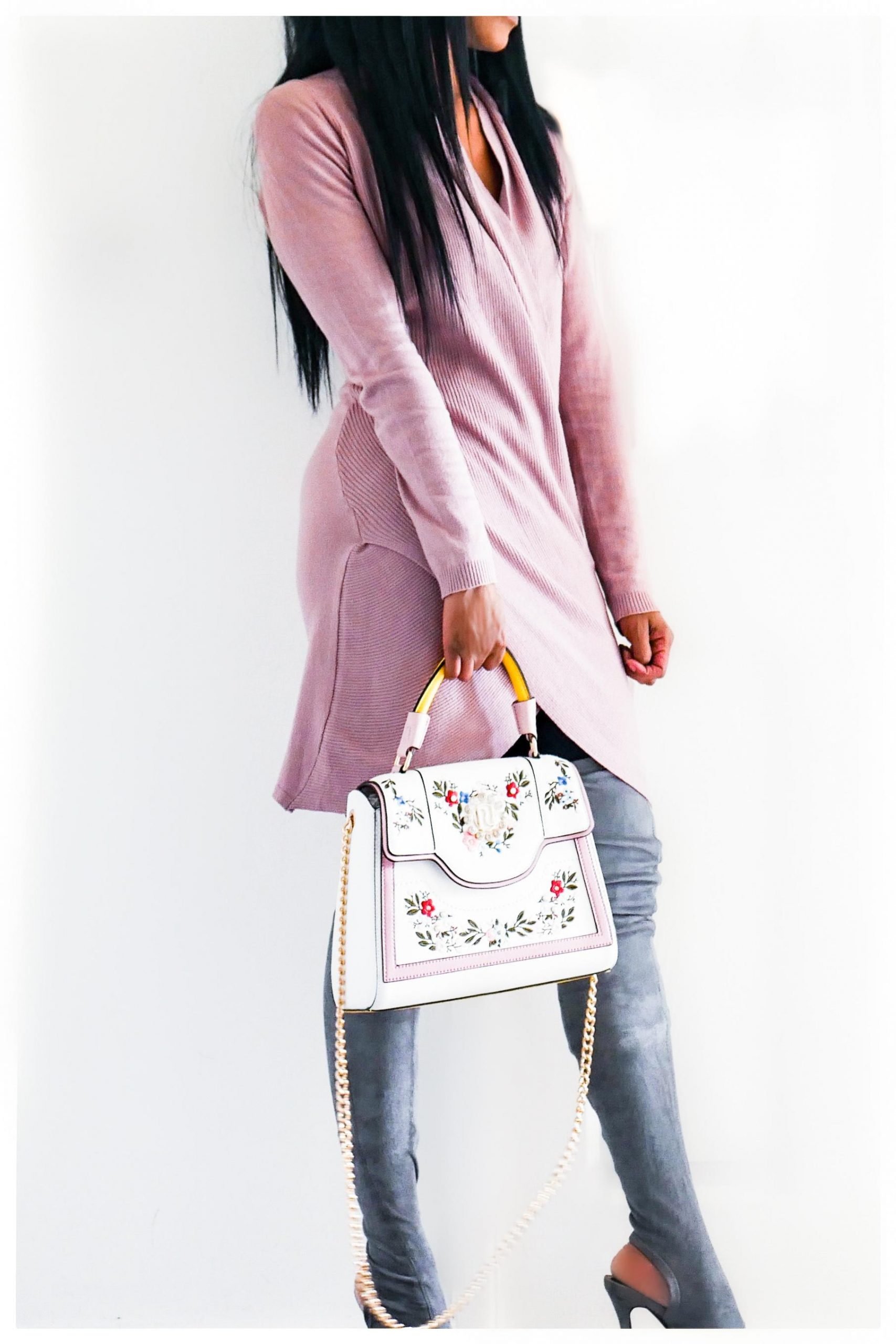 This outfit is a super easy outfit, especially for that Spring transition. This mauve pink jumper dress from Tobi is really soft and comfortable can be adapted easily to the weather and the occasion. It calls in that fresh Spring palette, but I love the detail on the RI bag with the pop of yellow, just to give the whole look something extra. Paired with those grey boots again or sandals, I love it!
Oh, and it also comes in wine £28 and black £13. Perfect for later in the year.
And that is exactly what we're talking about this year, wearing things in new combinations, mixing fabrics, playing with colour and enjoying combining what's in the shops with what's already in our wardrobes.
1. Pastel Blue Suit (Sold as separates) 2.Yellow Palazzo Pants £69 3.Blush pink Set (sold as separates). 4.3. Lilac Skinny Jeans £29.99
If I could give the award for the easiest way to look stylish in 2021, monochrome would be being called to the podium right now! Head to toe in one colour – not just the classic black – is such a strong look that is so easy to adapt.
Suits are huge this year, and you'll see a lot of suits with shorts this Spring/Summer season. The look doesn't have to be the same shade, it can be tonal, with varying shades of the same colour. But, the golden rule is head to toe and I love it!
1.Pastel Green Outfit (sold as separates) 2. Tonal green 3. Cross Body Net Bag £49.99 4. Sage Green and Wicker Bag £15
What about adding a touch of green to the pastel mix! It's such an overlooked colour that finally seems to be making its way to the forefront. Whether it be our favourite monochrome, or a touch of pastel green with an accessory.
Pastels with mixed fabrics and colours
1.Pleated Pastel Yellow Ombré Midi Skirt £29.99. 2. Pastel Pink Top £17.99 3. Pastel Yellow Trousers £29.99 4. Blue Skirt £25.99
Mixed prints can be seen everywhere and I gave you some inspiration with polka dots in the last Spring trends post. But, what I love is seeing pastels with a bold print or a contrasting colour. Have a look in your wardrobe and mix and match a few pieces for a really modern, yet stylish look.
Yellow looks amazing either as a lemon shade mixed with a print or as the perfect 'pop' against a pastel. And, red and pink is trending hugely as the go-to colour combination to continue into Autumn Winter 2020.
1.Yellow Ombré Pleated Skirt £19.99 2. Green Ombré Midi 3. Pink midi skirt £28
Midi Skirts are a universally flattering style – yes, even if you're on the diminutive side like me. The ombré style creates a beautiful aesthetic. But, ultimately, their versatility to wear with flats, trainers or heels are why they should definitely be a wardrobe staple.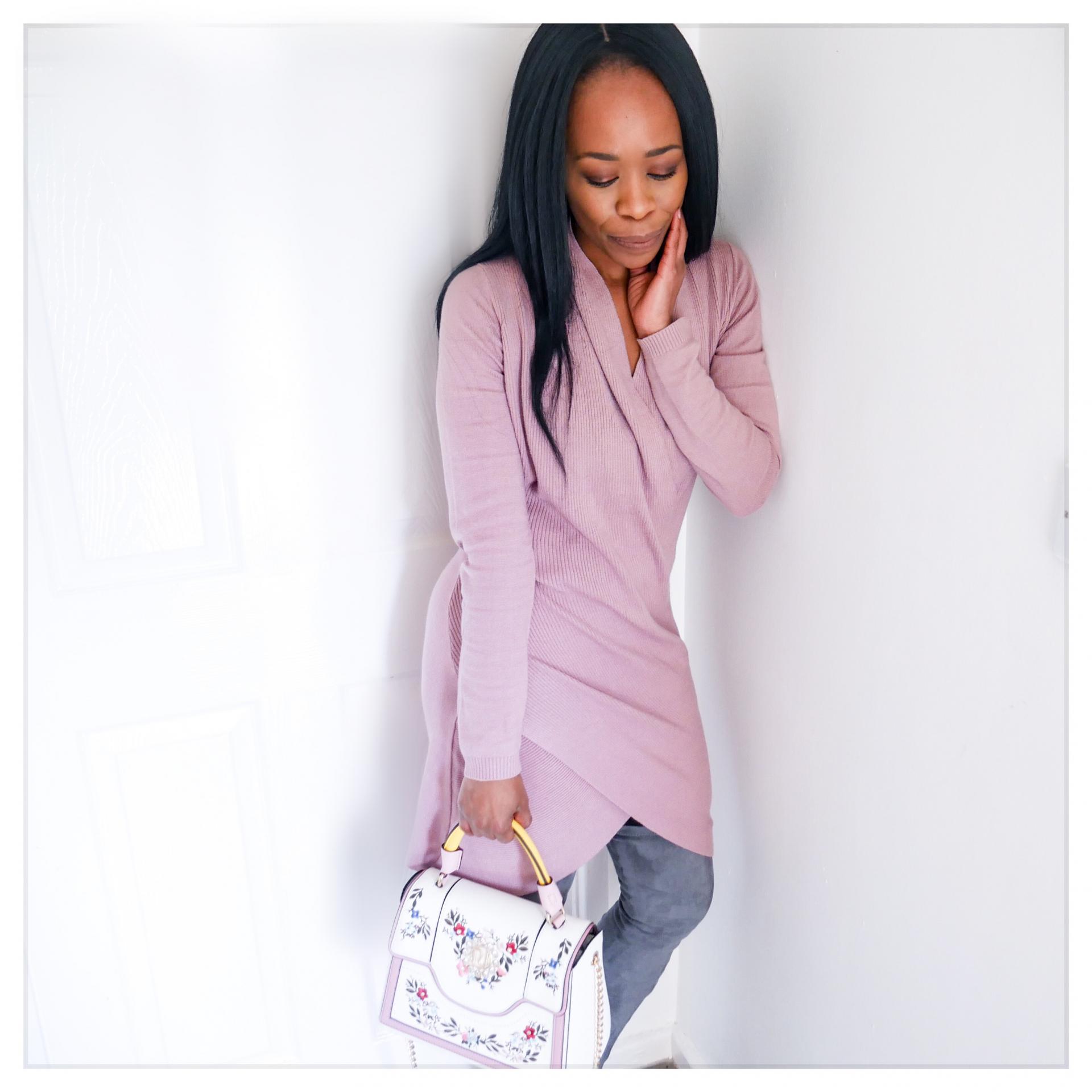 There you have it – how to wear pastels for 2020. I hope you've got lots of Spring fashion inspiration for how to wear what's in your wardrobe already or for what to buy. I always look for how to show trends in a wearable way and I think we have achieved it!
What pastel shades or looks are you loving?
Follow Kitty & B: Twitter | Facebook| Instagram | YouTube | Bloglovin' | Pinterest