Little White Dress| A £12 Summer Steal
Little White Dress| A £12 Summer Steal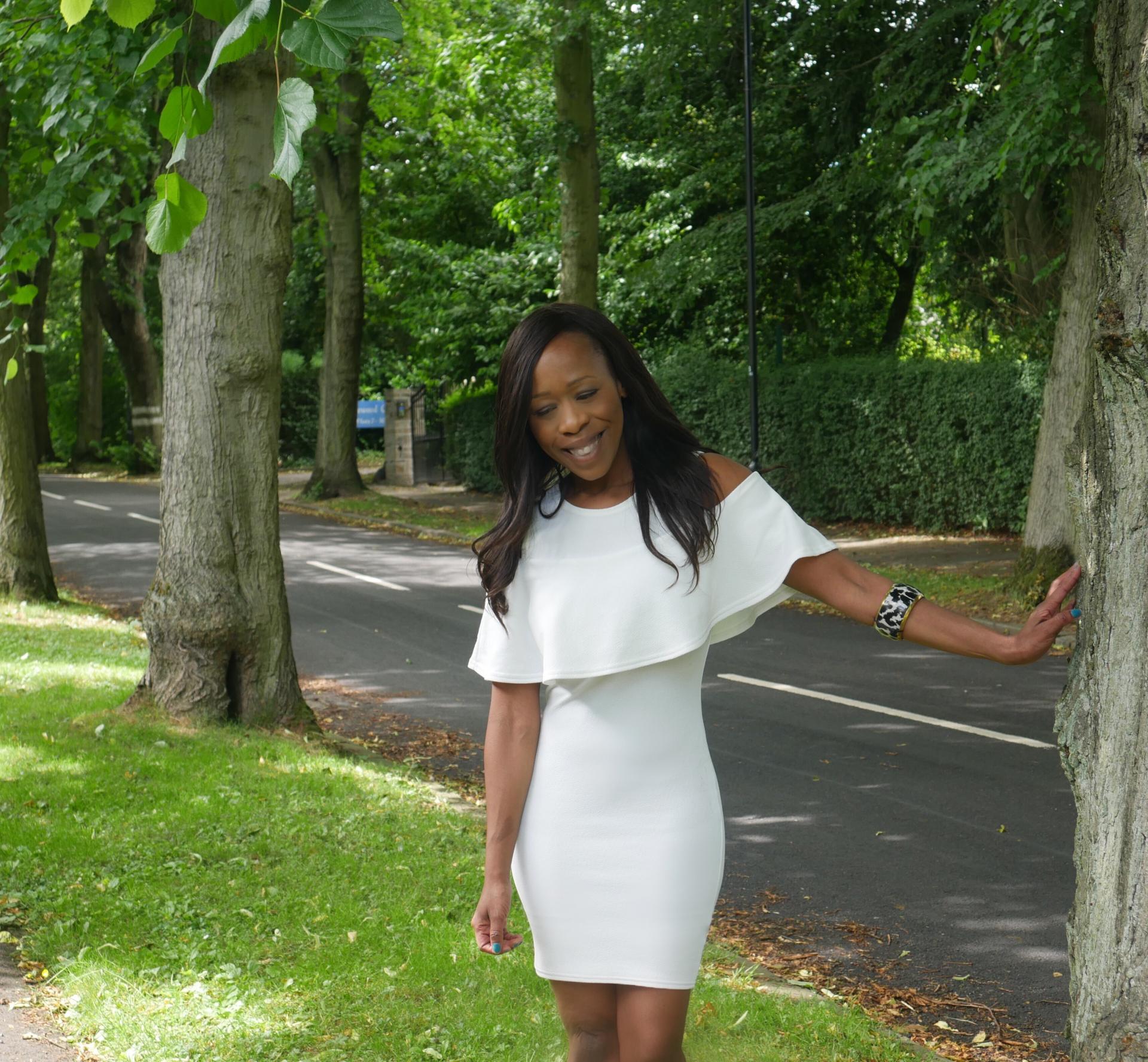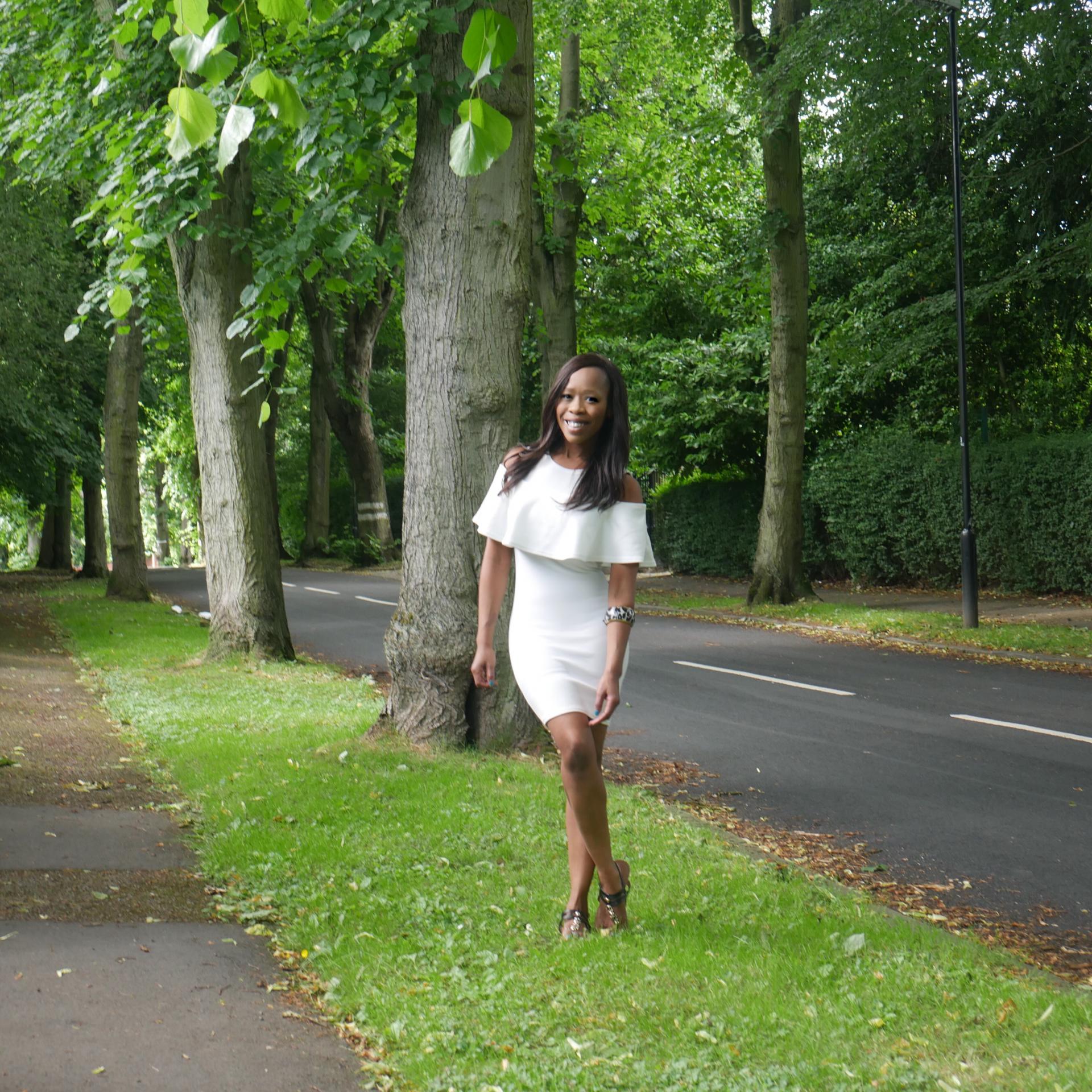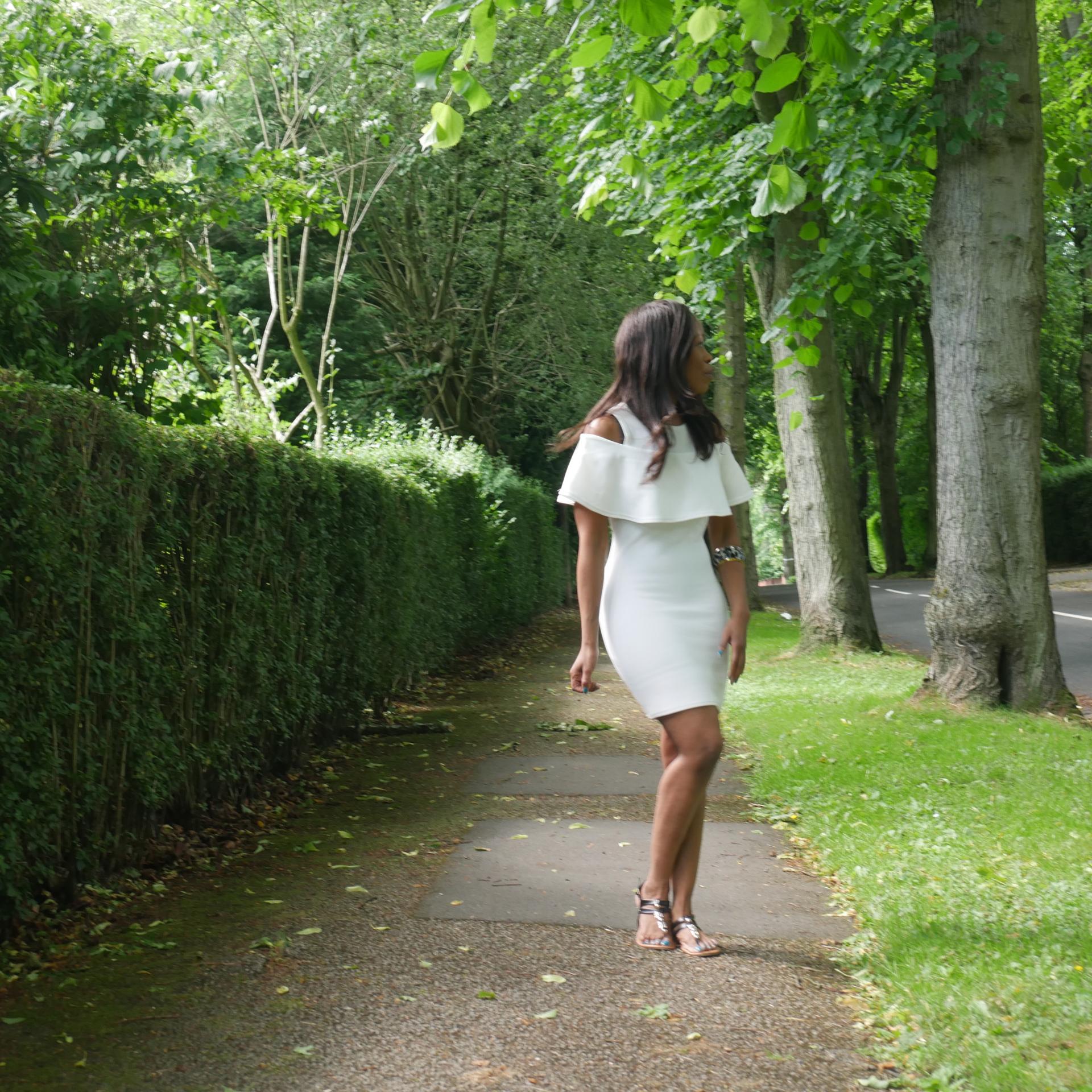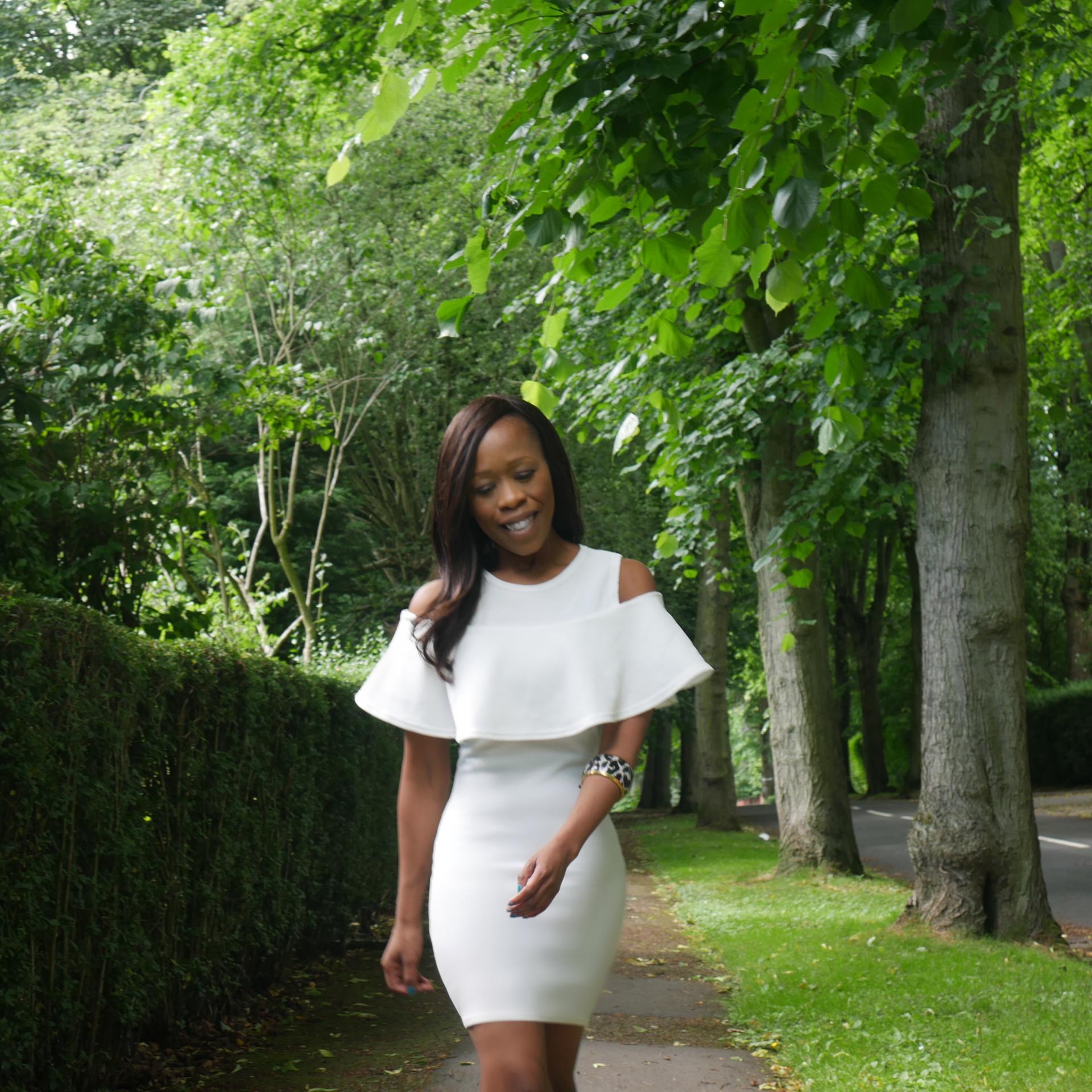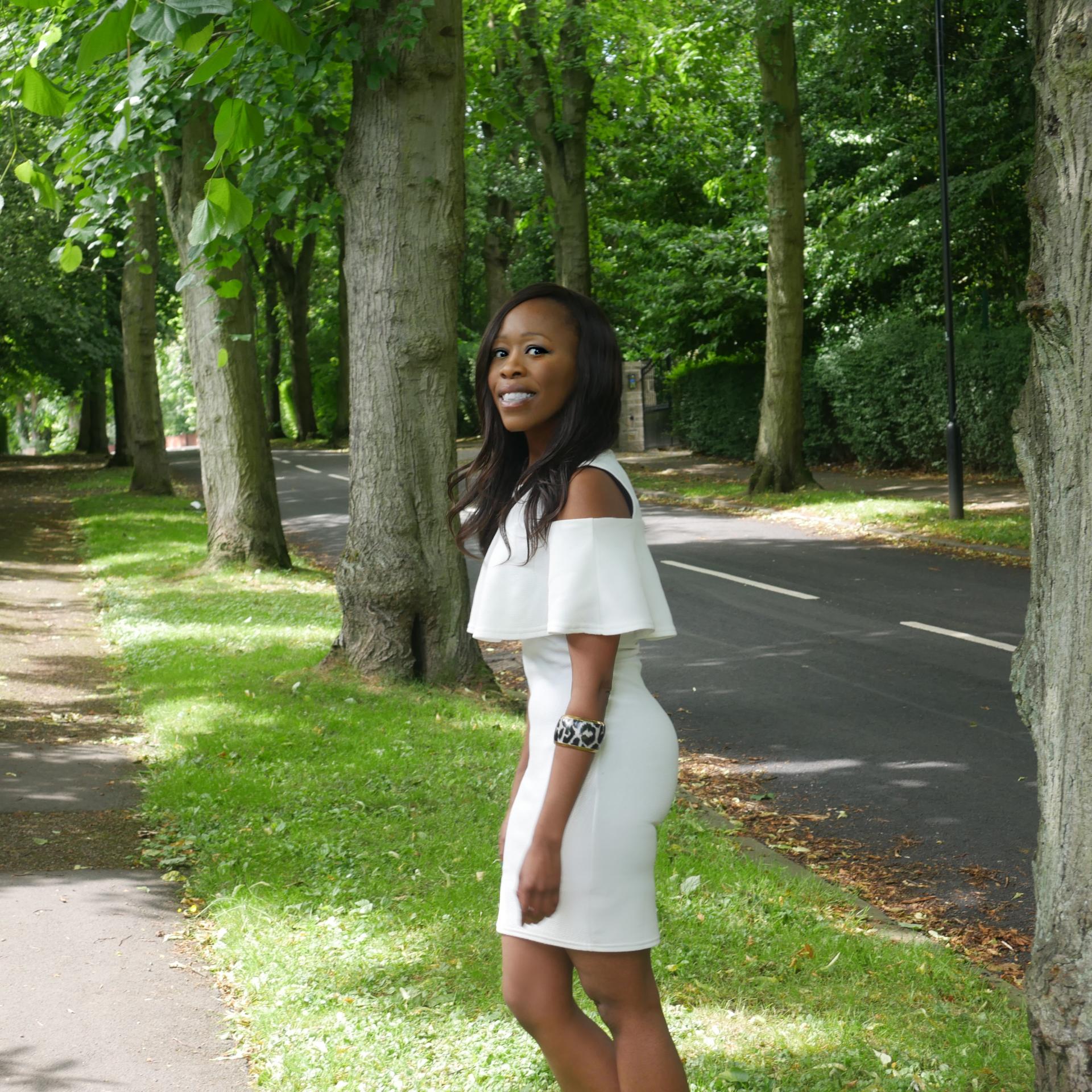 A Little White Dress
It might be wedding season, but even if you're not the bride, who says you can't also enjoy a little white dress at some point*! Especially as this one is only £12! 
I have to say, I love a little white dress,  as much as I love a little black dress. Mainly because they are just as easy to coordinate and dress up and down with accessories and shoes and look fab for summer. So, if I'm not at a wedding, summer is definitely the time I love to bring out the white dresses. Admittedly, with a toddler, they might not come out as much, but they will definitely enjoy their time in the sun!
*Because I'd never wear a white dress to a wedding (is that just me?), I'm loving wearing  stripes this wedding season- check out my last wedding guest look: Boden Stripes for a summer wedding. You can see it (and this dress, on our YouTube channel).
But, let's get back to this white dress in all its ruffles and cold shoulder glory; how it fits;  sizing and where to  buy it.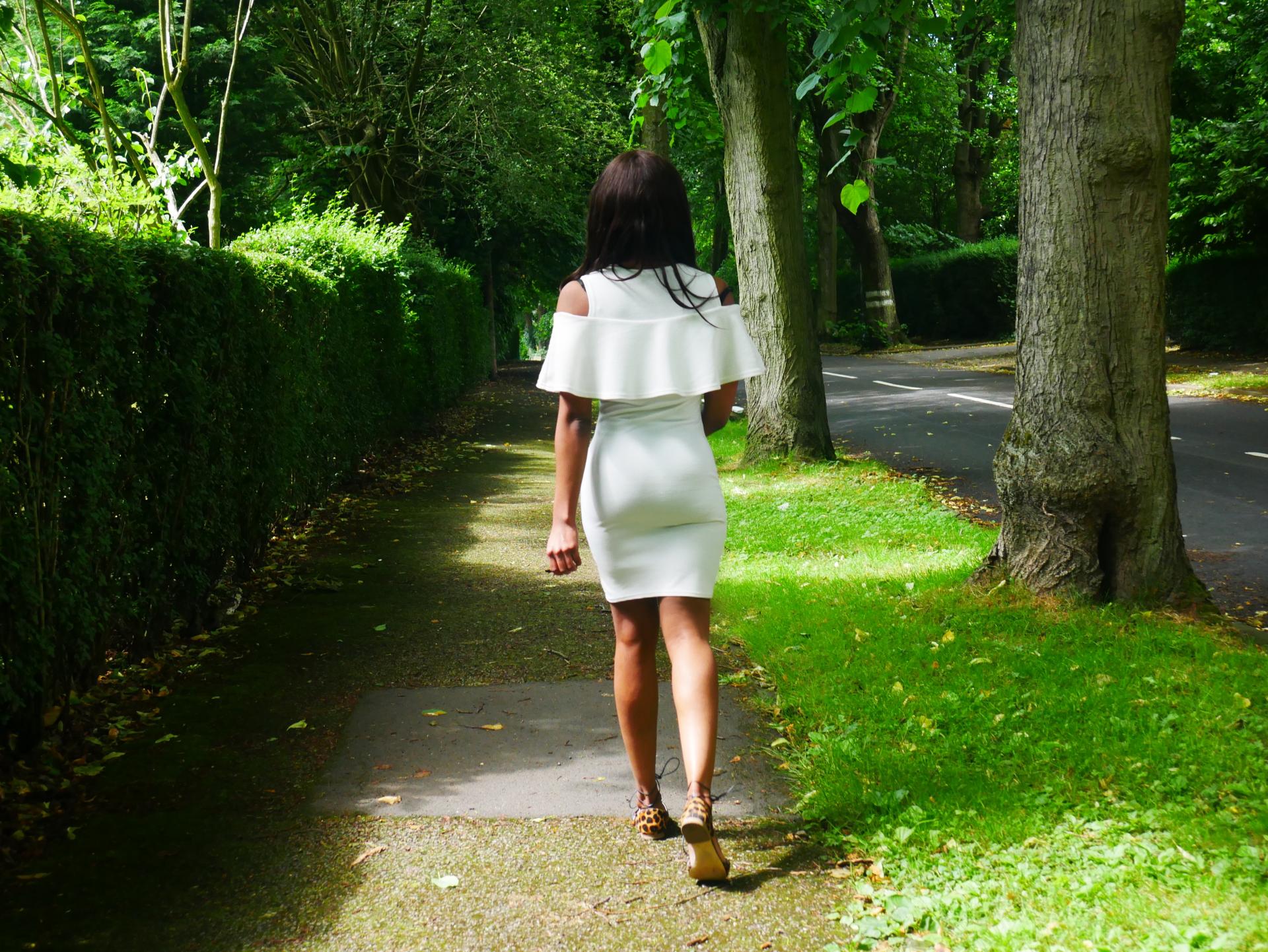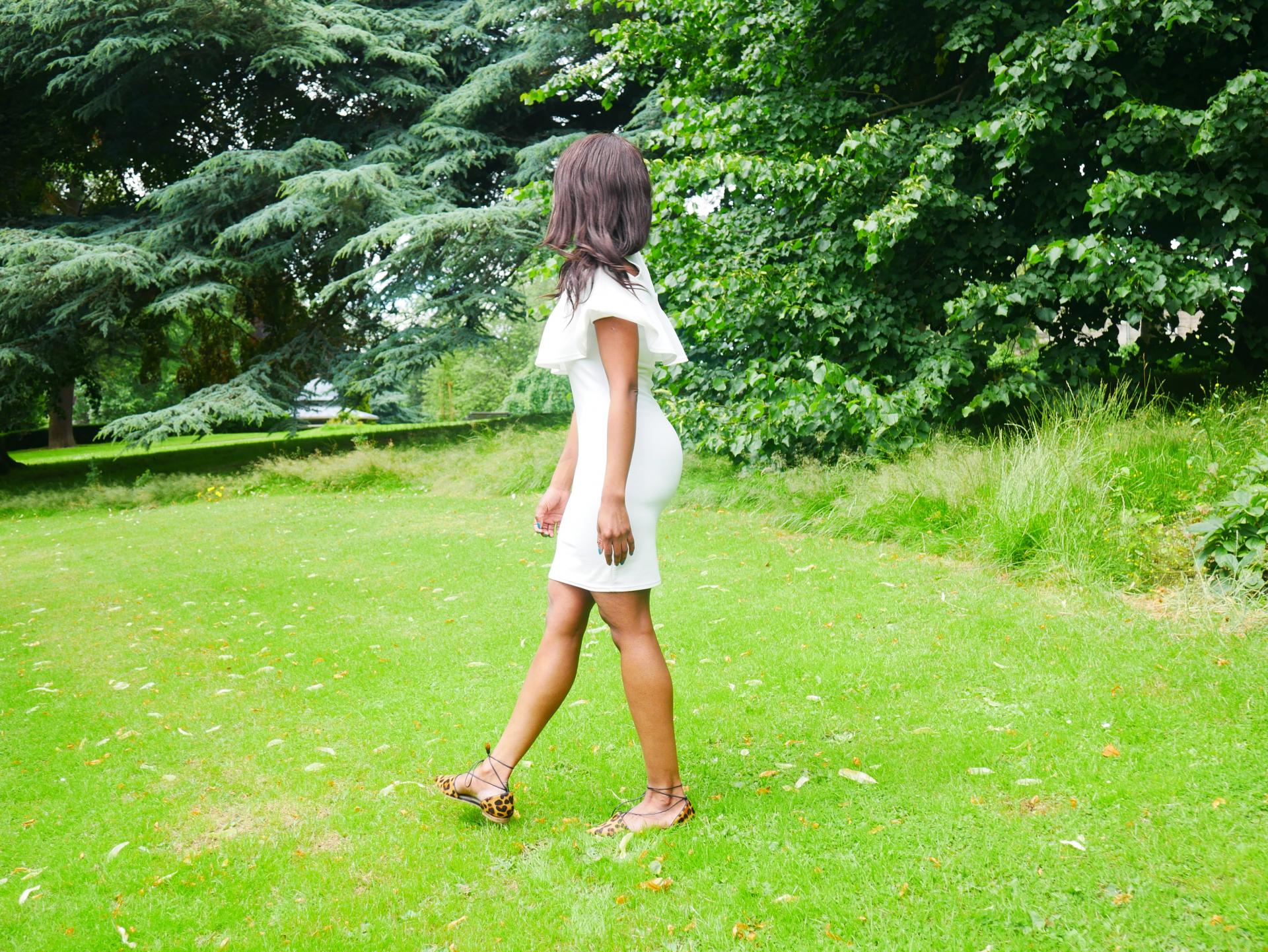 I am loving this particular little white dress because it is doing that whole cold shoulder thing again. Seriously,  I can't get enough! There are so many wearable variations on the theme and the one I wrote about last is still available and perfect for the getting the cold shoulder look, with less of the exposure. Read: Cold Shoulder Shirt Dress. 
Admittedly,  this little white dress is perhaps not for the faint hearted as it's pretty figure hugging. But,  but it does  a stretch, that I have been testing very thoroughly! 
It's  also covering the ruffles trend that is so big this summer, too. So, there are many birds to be gently tapped on the head with this little white stone.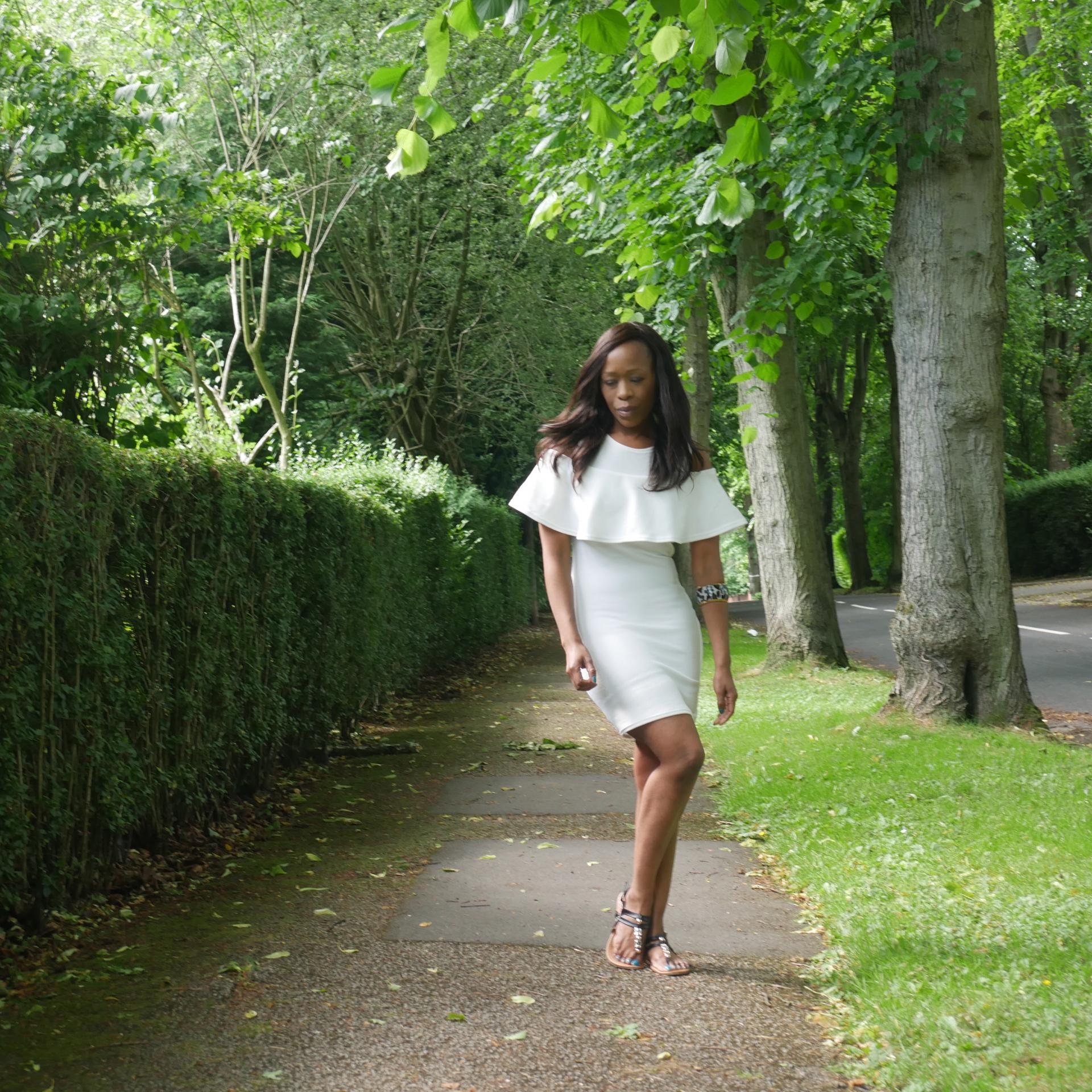 How to get it & Sizing
The icing on the cake  for me with this dress is that it's only £12! £12! and you can get it delivered worldwide. Check the sizes and get the dress here. 
I am a UK size 6 and I bought a size 8 because looking at the very slender model on the picture, I wanted room for my curves and I'm glad I got the size up!
Just be warned, you will need to think about the colour of the knickers you're wearing, because if you're not careful, they will show! ;o) 
I have been wearing it with embellished flat sandals and I think it's perfect for dancing the day and night away at a festival or on a beach somewhere. Personally, I am hoping someone with take me back to one of my favourites,  Hvar, Croatia! I can dream!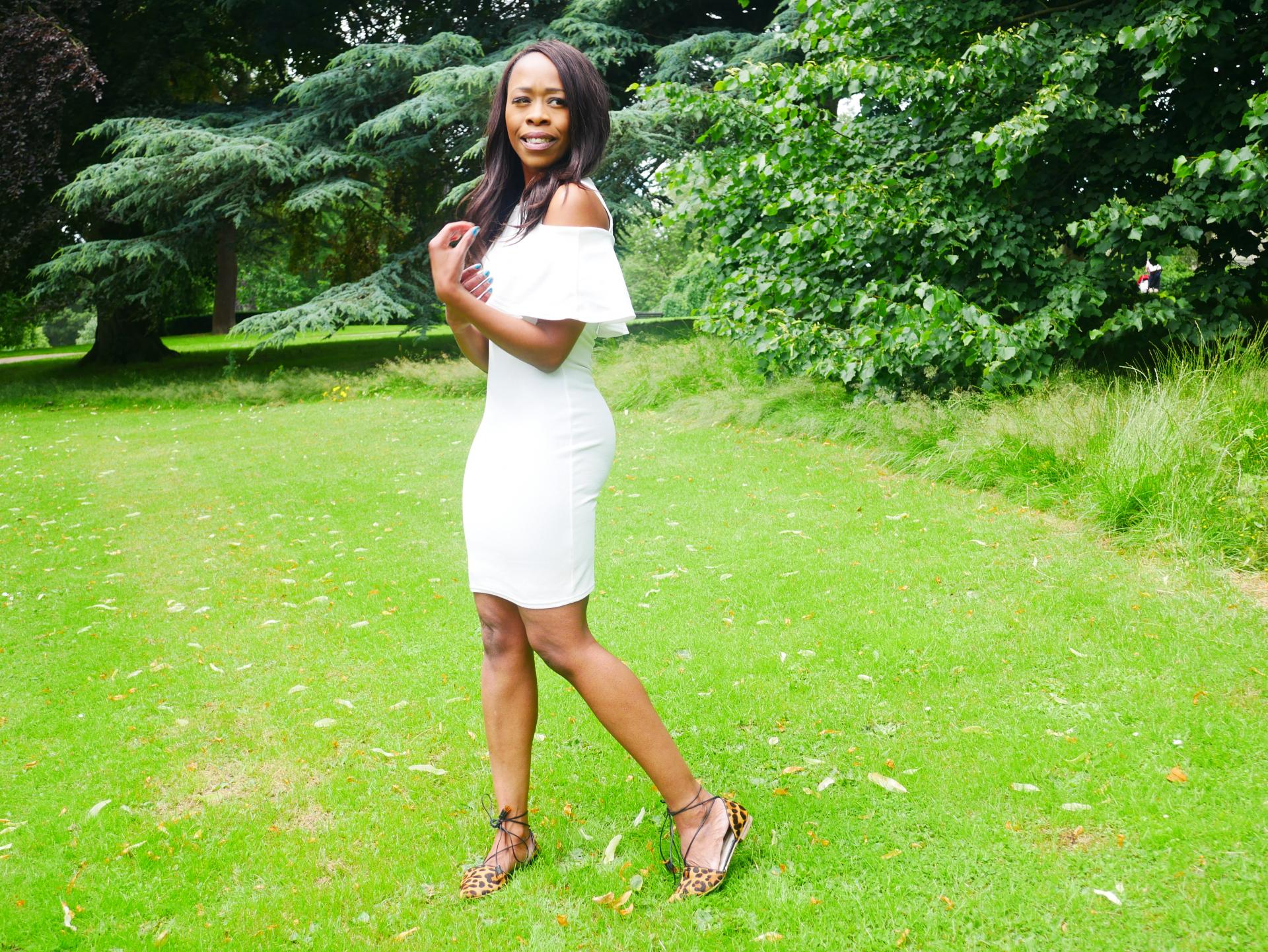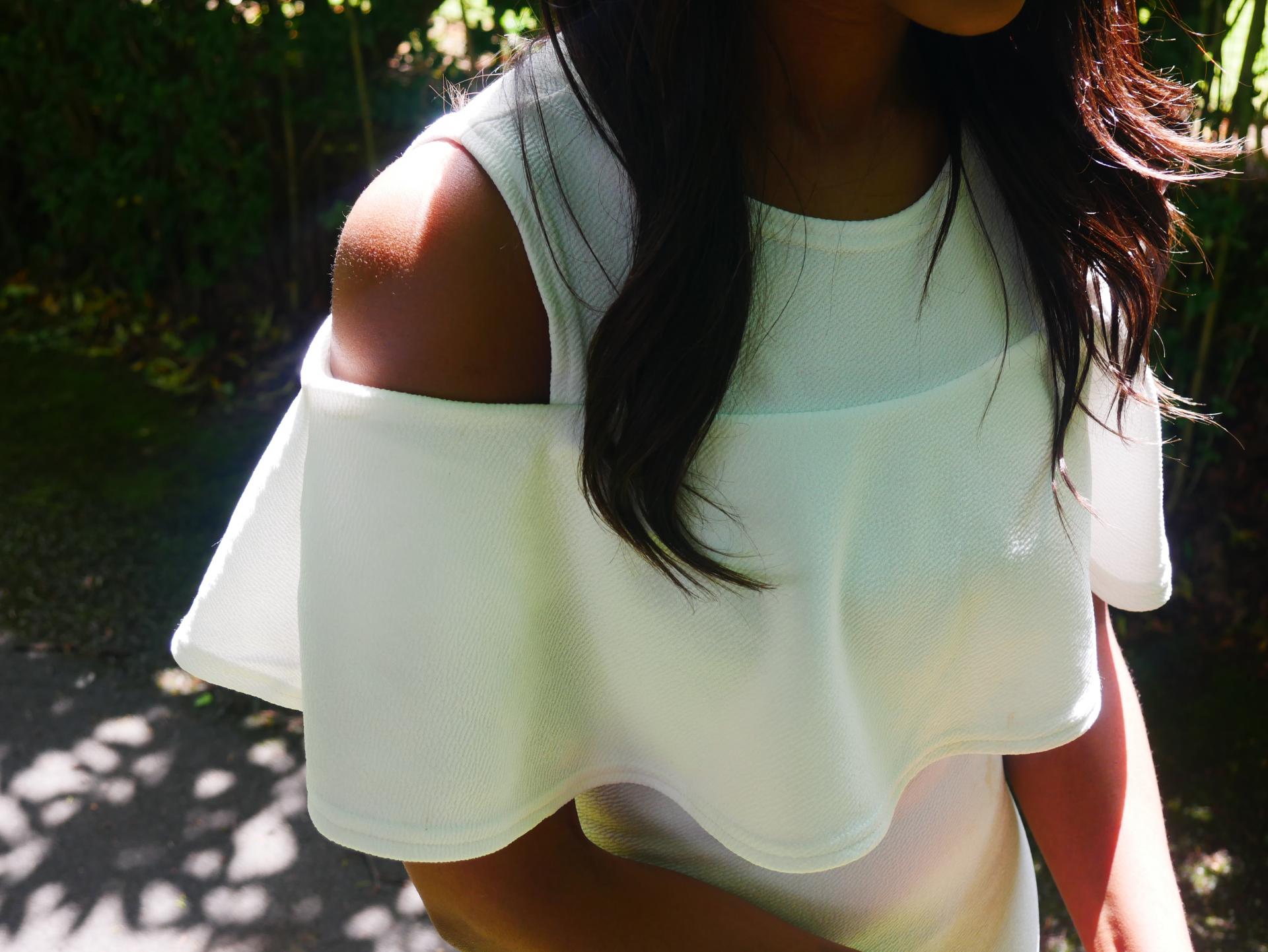 As seen in Not Dressed as Lamb's Favourite Cold Shoulder Looks (L-R) Peridot Skies | Ocean Blue Style | Kitty & B | Style Crone | Moody Girl in Style
Thank you to Catherine at Not Dressed as Lamb for featuring us in her #Iwillwearwhatilike link up! What an honor to get a second feature. If you're a 30+ fashion blogger, you must head over and link up your posts. Also, check out Catherine's impeccable style and blog. 
Have you seen any other great white dresses for the summer? 
Summary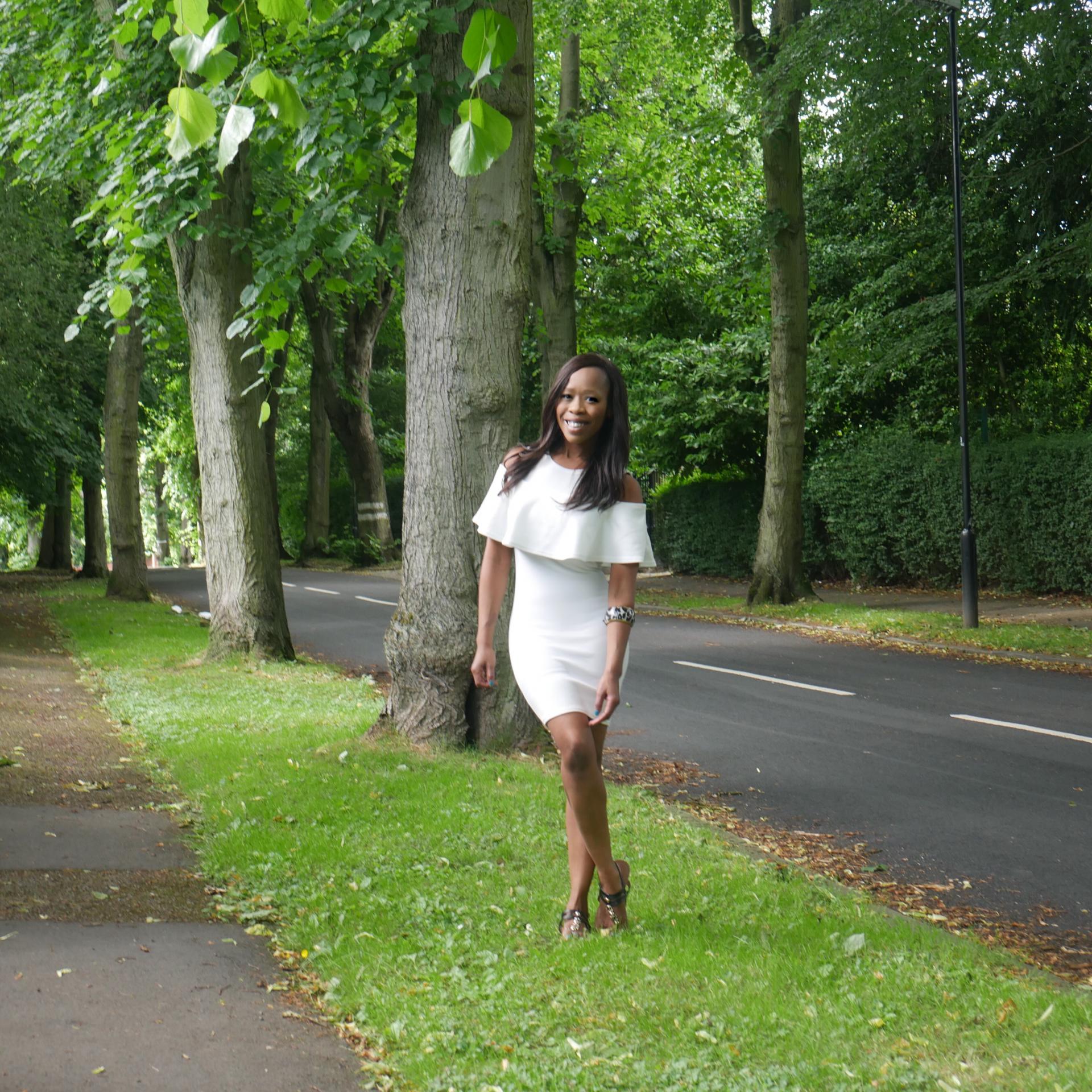 Article Name
Club L Cold Shoulder Dress
Author